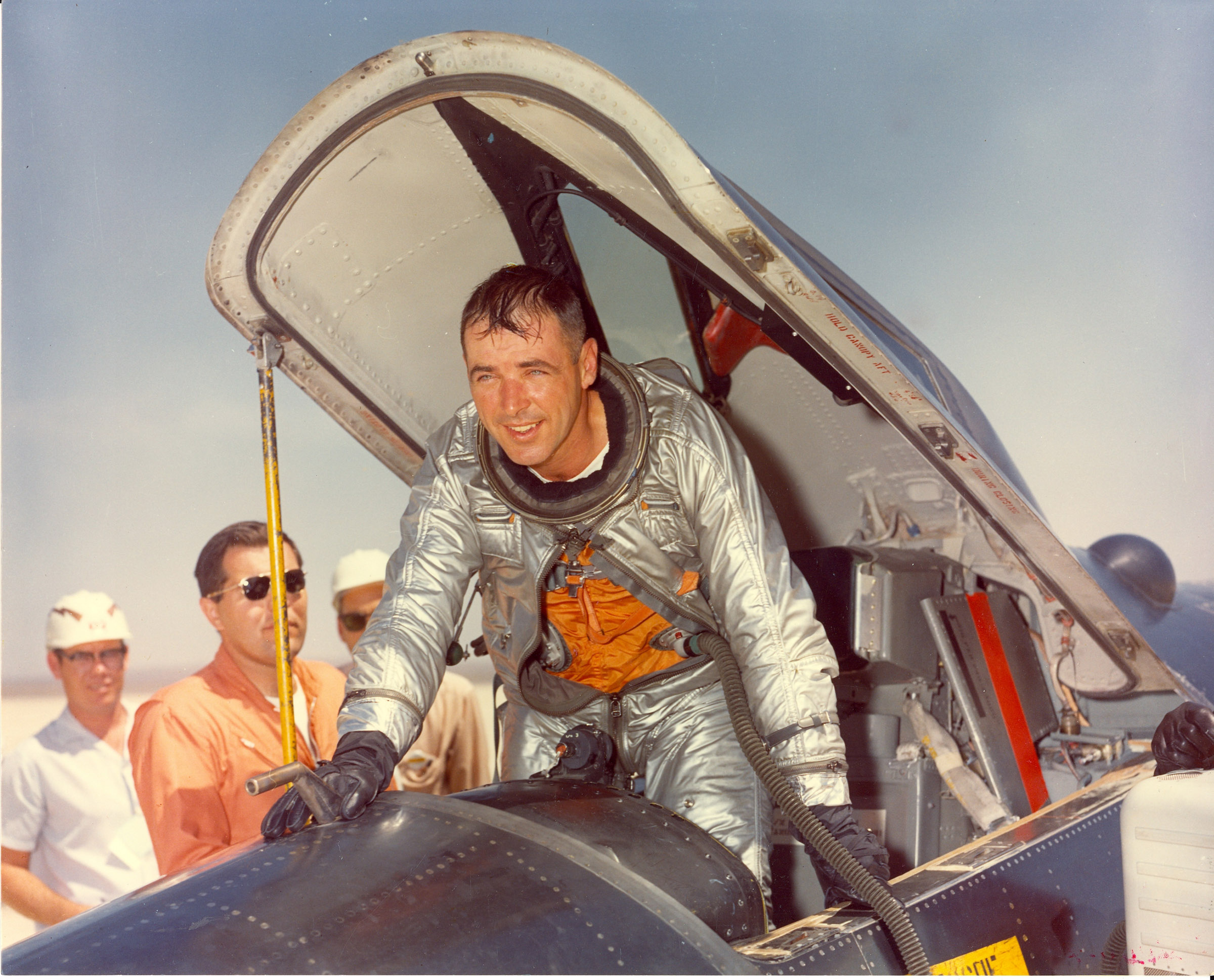 7 March 1961: Launched over Silver Lake, a dry lake bed near the California/Nevada border, at 10:28:33.0 a.m., Pacific Standard Time, test pilot Major Robert M. White, U.S. Air Force, flew the number two North American Aviation X-15 hypersonic research rocketplane, 56-6671, to Mach 4.43 (2,905 miles per hour/4,675 kilometers per hour) and 77,450 feet (23,607 meters), becoming the first pilot to exceed Mach 4.
This was the first flight for the number two X-15 with the Reaction Motors XLR99-RM-1 engine, which was rated at 57,000 pounds of thrust (253.55 kilonewtons).
The flight plan called for a burn time of 116 seconds, an altitude of 84,000 feet (25,603 meters) and a predicted maximum speed of Mach 4.00. The actual duration of the engine burn was 127.0 seconds. Peak altitude was lower than planned, at 77,450 feet (23,607 meters). The longer burn and lower altitude translated into the higher speed.
The total duration of the flight, from the air drop from the Boeing NB-52B Stratofortress carrier, 52-008, to touchdown at Edwards Air Force Base, was 8 minutes, 34.1 seconds.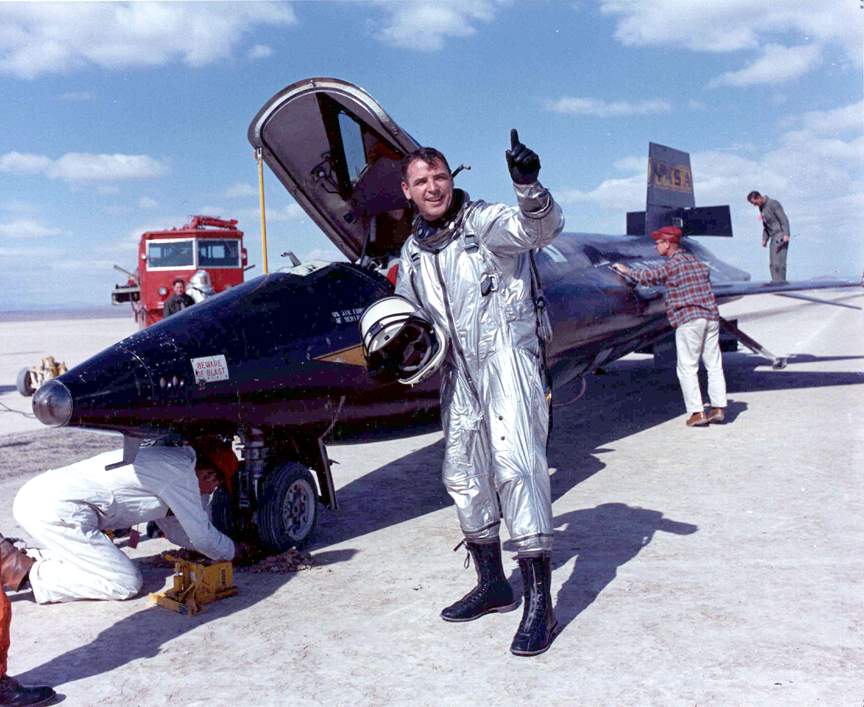 © 2017, Bryan R. Swopes