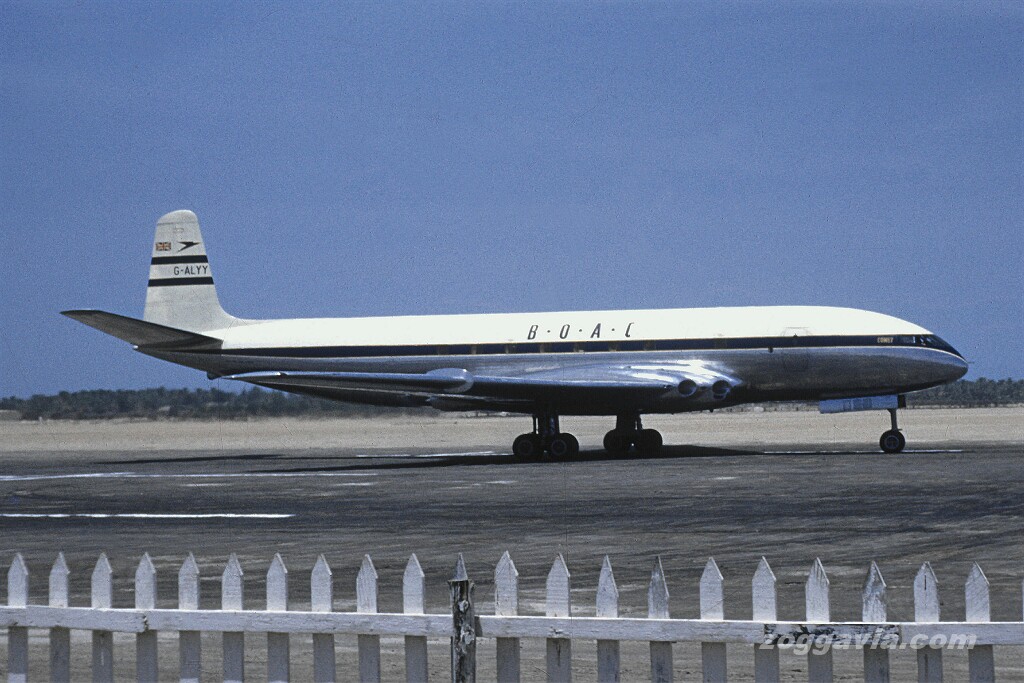 8 April 1954: South African Airways Flight 201, a chartered British Overseas Airways Corporation de Havilland DH.106 Comet 1, aircraft registration G-ALYY, departed Rome at 1832 UTC, bound for Cairo. The Comet was under the command of Captain Wilhelm K. Mostert, with First Officer Barent J. Grove, Navigator Albert E. Sissing, Radio Officer Bertram E. Webstock, and Flight Engineer August R. Lagesen. Air Hostess Pamela L. Reitz and Flight Steward Jacobus B. Hok were in the passenger compartment with the 14 passengers.
As the airliner climbed toward 35,000 feet (10,668 meters), they made several position reports. Last heard from at 1907 UTC, radioing an expected arrival time at Cairo, the Comet disintegrated in flight and fell into the Tyrrhenian Sea. Searchers found a debris field and floating bodies the next day near the volcanic island of Stromboli. All 21 persons aboard were killed.
This was the second catastrophic failure of a DH.106 in just three months. BOAC immediately grounded its entire Comet fleet, and the British Air Ministry revoked the airliner's certificate of airworthiness. Production of the airliner at de Havilland was halted.
The first crash had been presumed to be a result of an in-flight fire, and the second, an uncontained turbine engine failure. But an extensive investigation eventually determined that the cause of both crashes was the in-flight break up of the fuselage pressure hull. Metal fatigue of the fuselage was caused by the repeated expansion and contraction of pressurization cycles. Cracks in the aluminum skin formed at corners of the passenger compartment windows and then spread outward. This resulted in catastrophic explosive decompression.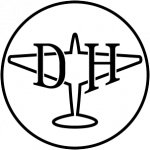 The DH.106 Comet 1 was the first production version and was very similar to the two prototypes. It can be visually identified by its square passenger windows. It was flown by a pilot, co-pilot, flight engineer and navigator. The airliner could carry up to 44 passengers.
The airplane was 93 feet (28.346 meters) long with a wingspan of 115 feet (35.052 meters) and overall height of 29 feet, 6 inches (8.992 meters). The Comet 1 had a maximum takeoff weight of 110,000 pounds (49,895 kilograms). It was powered by four de Havilland Engine Company Ghost 50 centrifugal flow turbojet engines, producing 5,000 pounds of thrust, each. This gave it a cruising speed of 460 miles per hour (740 kilometers per hour) and cruise altitude of 42,000 feet (12,802 meters). The airliner's range was 1,500 miles (2,414 kilometers).
Twelve DH.106 Comet 1 airliners were built.
The de Havilland Comet was the first commercial jet airliner and its introduction had revolutionized the industry. The two disasters were a blow from which the company never really recovered.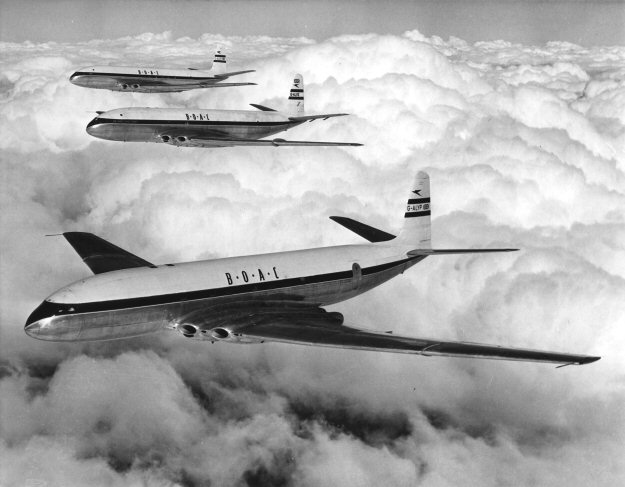 © 2016, Bryan R. Swopes
by