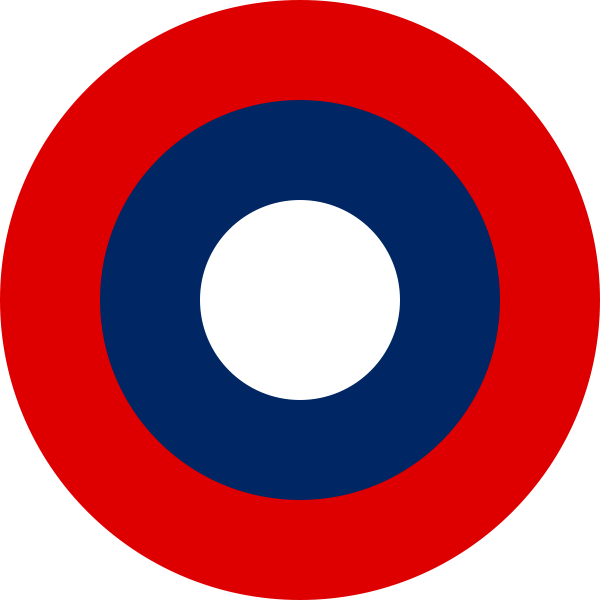 8 February 1918: General Order 299 specified that all U.S. Army Air Service airplanes assigned to the AEF would be marked with a roundel (or cocarde) of three concentric circles. The outer circle was to be painted red and have a diameter approximately equal to the chord of the wing. A blue circle had a diameter two-thirds the length of the chord, and an inner white circle was one-third the chord in diameter. Two roundels were painted on the upper surface of the airplane's top wing, just inside the aileron. Two more roundels were painted on the lower surface of the bottom wing.
In addition the airplane's rudder was painted with three red, white and blue vertical stripes, with the red stripe adjacent to the rudder post and the blue stripe on the rudder's trailing edge.
This national insignia was similar to the roundels used by France and England, though the order of the colors varied.
The red, blue and white roundel replaced the previous national insignia, which was a white 5-pointed star surrounded by a blue circle, with a red circle in the center. The star insignia had also been place in the same position on the wings, and the rudder also had three vertical stripes, but the order had been blue, white and red.
The new roundel was short-lived. It was replaced in 1919.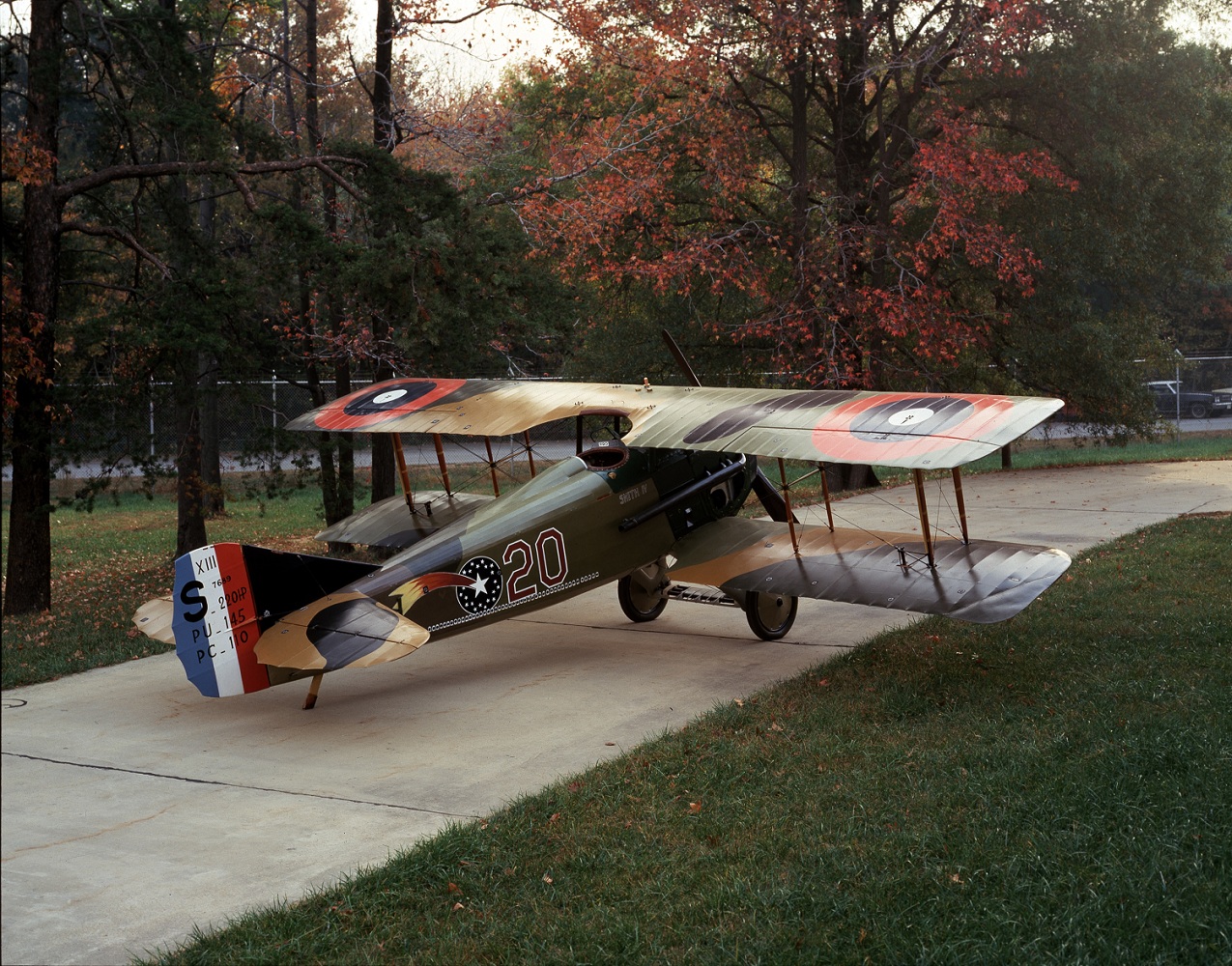 © 2016, Bryan R. Swopes