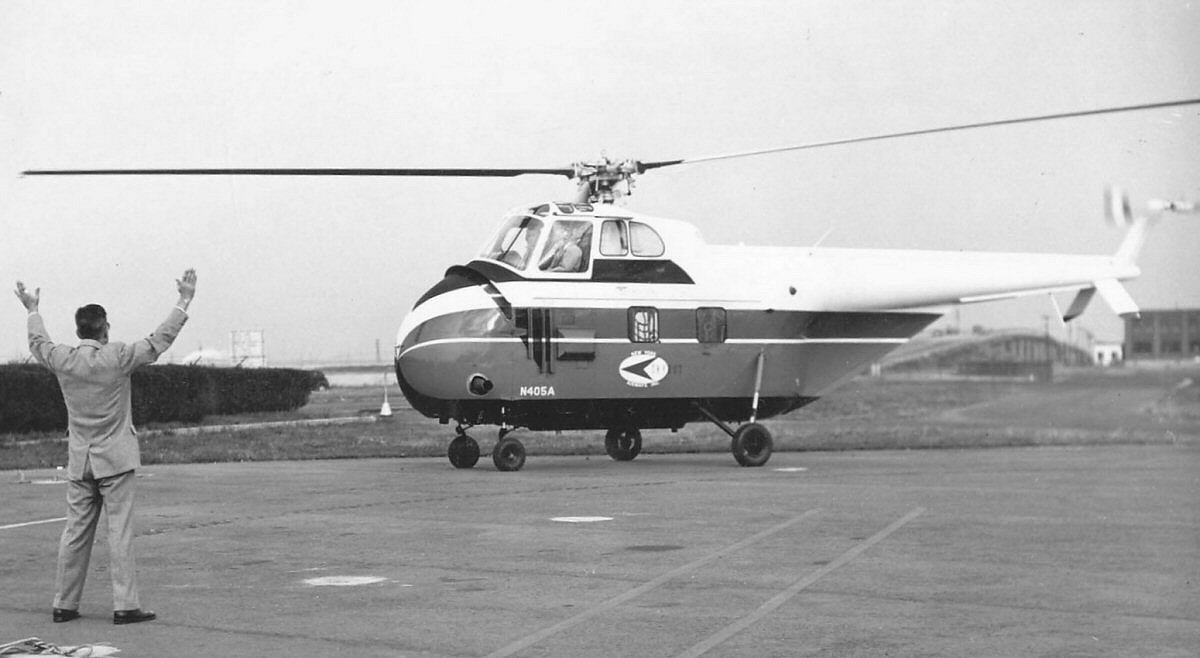 8 July 1953: America's first helicopter airline, New York Airways, began scheduled passenger service, operating flights between the three area airports—La Guardia, Idlewild and Newark. There were 16 flights per day at 90-minute intervals.
The first aircraft used was the Sikorsky S-55, a commercial variant of the military H-19 Chickasaw. It carried 8 passengers and a cargo of U.S. Mail. The mail contract actually was the source of 75% of NYA's revenue.
As its popularity increased, New York Airways shifted to larger helicopters when they became available, adding three Sikorsky S-58s in 1956. In 1958, the fleet was changed to the Vertol V-44 tandem-rotor helicopter, a commercial model of the Piasecki H-21 Shawnee. In 1962 the turbine-powered Boeing Vertol BV 107-II replaced the earlier helicopters. NYA's final aircraft was the twin-turbine Sikorsky S-61.
On 16 May 1977, the landing gear of a S-61L failed while on the roof top heliport of the Pan Am building in Manhattan. The helicopter rolled over and spinning rotor blades killed four waiting passengers. Broken blades then fell to the street, fifty-nine stories below, killing a pedestrian and injuring several others.
With its reputation severely damaged and fuel prices escalating, New York Airways filed for bankruptcy in 1979. It's surviving helicopters are operated today by Columbia Helicopters, Inc., Aurora, Oregon.
© 2016, Bryan R. Swopes