10 July 1943: Following the defeat of Germany and Italy by the Allies in North Africa, the next phase of the war plan was the invasion of Sicily. This began with the largest airborne assault ever attempted by U.S. and British paratroopers up to that time.
Shortly after midnight, a Regimental Combat Team (RCT) consisting of the 505th Parachute Infantry Regiment with the 3rd Battalion, 504th Parachute Infantry Regiment, under command of Colonel James M. Gavin, United States Army, dropped out of a moonlit sky around Gela on the southern shore of the island and achieved reasonable success. A second airborne assault was carried out by the remainder of the 504th PIR.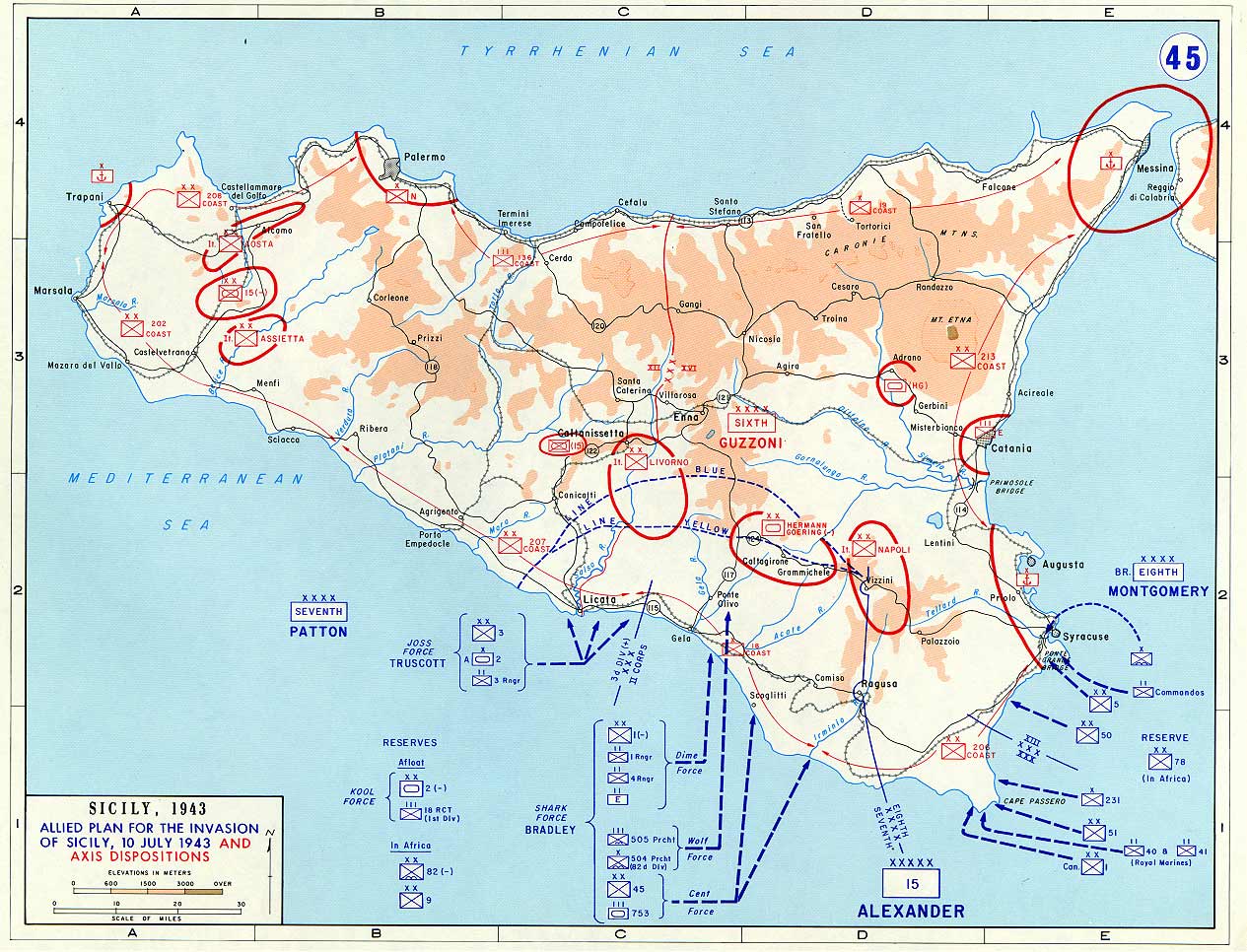 As the Allied formation of 144 Douglas C-47 Skytrain transports approached the Sicilian shoreline, ships of the invasion force mistook them for enemy aircraft and opened fire. 22 C-47s were shot down and many others damaged. 83 men were killed and 318 wounded.
As a result of the friendly fire incident, the airborne assault was widely scattered, missing assigned drop zones and objectives. However, small groups of airborne troopers acting on their own initiative attacked targets of opportunity and kept the island's defenders off balance.
© 2016, Bryan R. Swopes
by