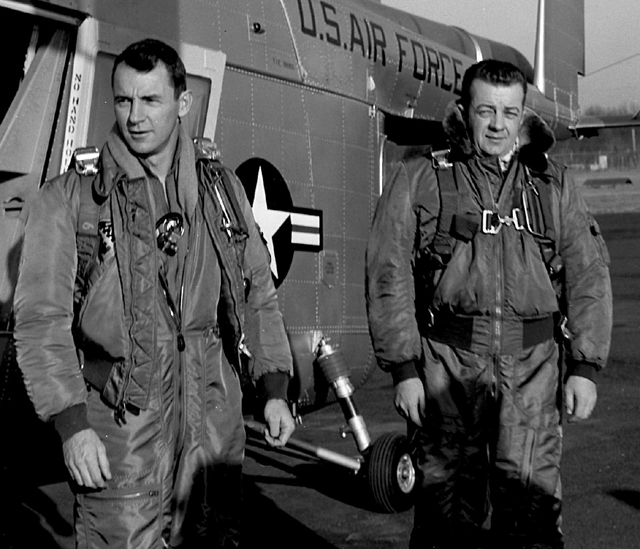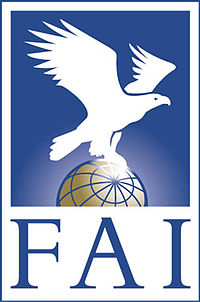 9 December 1959: At Bloomfield, Connecticut, U.S. Air Force Captain Walter J. Hodgson test pilot and Major William J. Davis flew a Kaman H-43B-KA Huskie, 58-1848, to an altitude of 9,097 meters (29,845.8 feet), setting a Fédération Aéronautique Internationale (FAI) World Record for Altitude Without Payload.¹
The helicopter lifted off at 9:12 a.m., after a 1 hour, 12 minute weather delay, and reached its peak altitude at 10:30½. It landed back at Bloomfield after a flight of 1 hour, 53 minutes. 58-1848 was described as being in "mission configuration," carrying all equipment for a normal operational flight. 58-1848 weighed 5,443 pounds (2,469 kilograms) at takeoff.
It was reported that this was the first altitude record for helicopters accomplished with two pilots on board.
Davis and Hodgson were presented with the Frederick L. Feinberg Award in 1960, for "demonstrating outstanding skills or achievement," by the American Helicopter Society.

The Kaman Aircraft Corporation H-43 Huskie was a single-engine helicopter using a unique arrangement of counter-rotating and intermeshing rotors. The two rotors turning in opposite directions counteracted the torque effect, eliminating the need for a anti-torque tail rotor. In helicopters using a tail rotor, as much as 30% of the total engine power is used to drive the tail rotor. By eliminating that requirement, the total engine power could be used to produce lift. The Huskie could lift more weight and climb higher than a similar size helicopter with the same engine. Also, retreating blade stall was significantly reduced.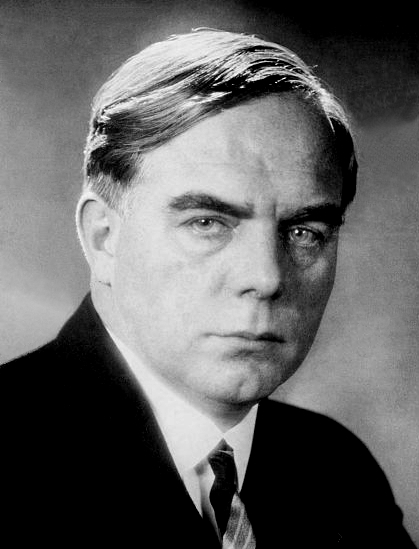 The Kaman Huskie was designed by German inventor Anton Flettner. He had designed and built the Flettner Fl 282 Kolibri. He was brought to the United States at the end of World War II under Operation Paperclip, and went to work at Kaman Aircraft Corporation, Bloomfield, Connecticut.
The Huskie was used by the U.S. Air Force, U.S. Navy and Marine Corps, primarily for short range rescue operations. It was operated by two pilots and two rescue crewmen.
The fuselage of the H-43 was 25.0 feet (7.62 meters) long. Each rotor had a diameter of 47.0 feet (14.33 meters). The overall height was 15 feet, 6 inches (4.724 meters).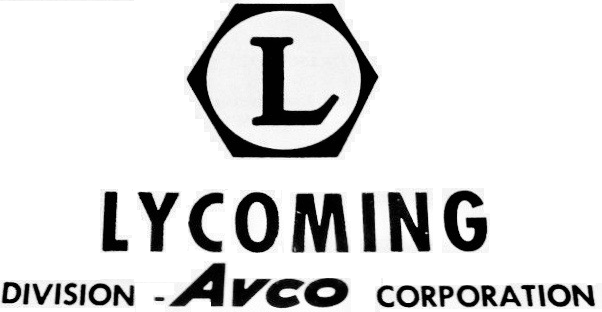 The H-43B was powered by one Lycoming T53-L-1B turboshaft engine, rated at 860 shaft horsepower at 21,510 r.p.m. The engine uses a 5-stage axial-flow, 1 stage centrifugal-flow, compressor with a single stage gas producer turbine and single-stage power turbine. A reverse-flow combustion section allows significant reduction in the the engine's total length. The power turbine drives the output shaft through a 3.22:1 gear reduction. The T53-L-1 is 3 feet, 11.8 inches (1.214 meters) long and 1 foot, 11.0 inches (0.584 meters) in diameter. It weighs 460 pounds (209 kilograms).
The Huskie's maximum speed was 107 miles per hour (172 kilometers per hour). Its hover ceiling in ground effect (HIGE) was 20,000 feet (6,096 meters) and it had a range of 250 miles (402 kilometers).
Kaman H-43B-KA Huskie 58-1848 was reclassified as HH-43B in 1962. It was retired to The Boneyard at Davis-Monthan Air Force Base, Tucson, Arizona, in 1972, and was scrapped in 1977.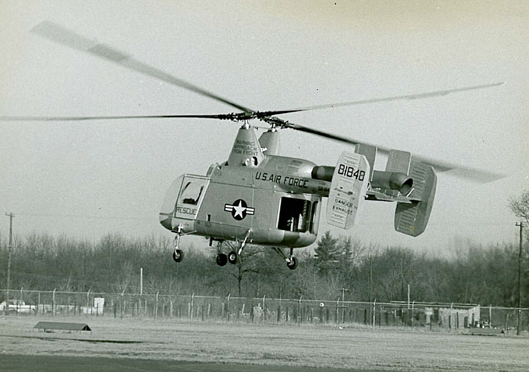 ¹ FAI Record File Number 1869
© 2017, Bryan R. Swopes