9 October 1987: Westland Helicopters Ltd. Chief Test Pilot John Trevor Eggington and Deputy Chief Test Pilot Colin W. Hague take PP1, the first EH 101 prototype, for its first flight at Yeovil, Somerset, United Kingdom. The helicopter had been completed 7 April 1987 and underwent months of ground testing.
A medium-lift helicopter, the EH 101 was a joint venture of Westland and Costruzioni Aeronautiche Giovanni Agusta S.p.A. of Italy, known then as European Helicopter Industries, or EHI, to produce a replacement for the Sikorsky S-61 Sea King, which both companies built under license. The Italian and British companies merged in July 2000 and are now known as AgustaWestland NV, with corporate headquarters in the Netherlands. After the merger of the two helicopter manufacturers, the EH 101 was redesignated AW101. It is also known as the Merlin.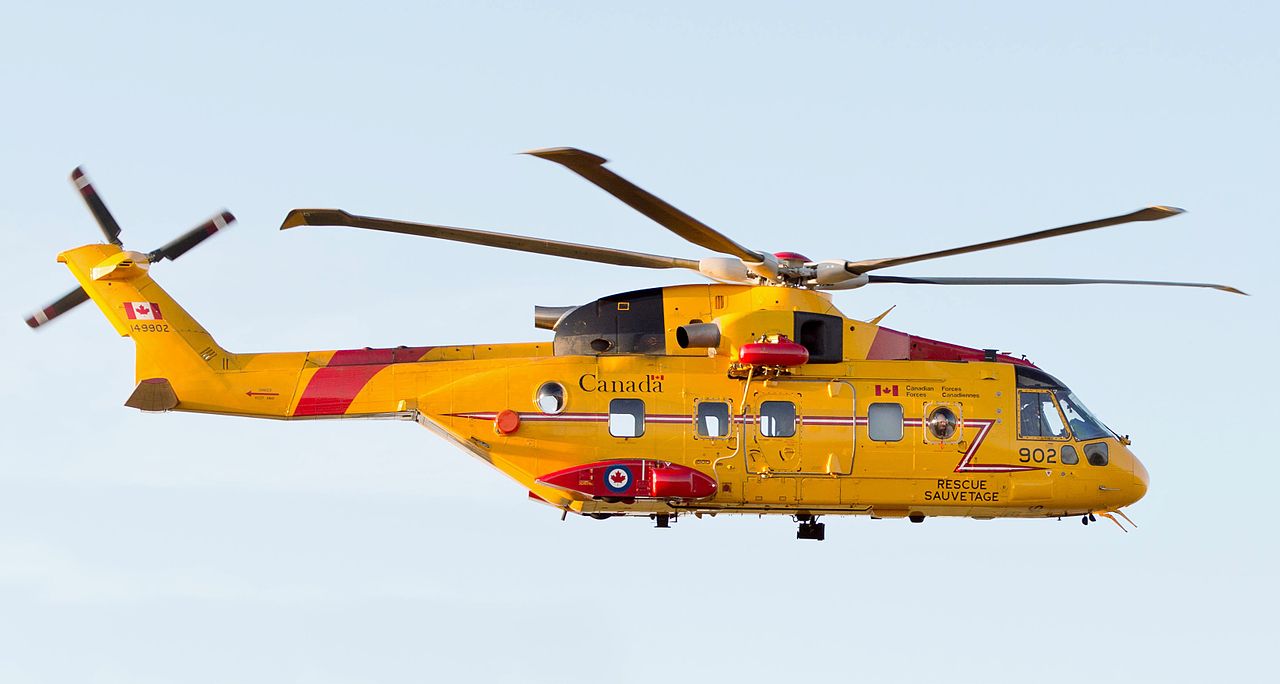 Nine prototypes were built, four by Agusta at Vergiate, Italy, and five by Westland at Yeovil. During testing, Agusta-built PP2 and Westland's PP4 were destroyed.
PP1, the first prototype, was powered by three General Electric CT7-2A turboshaft engines which were rated at 1,625 shaft horsepower, each. In production, Rolls-Royce/Turbomeca RTM322 engines are optional, as are the more powerful CT7-8s. Produced in both military and civil variants, the Merlin is used in search-and-rescue, anti-submarine warfare, mine countermeasures, airborne early warning and utility configurations. Production began in 1995 and continues today.
The AgustaWestland AW101 Merlin is a single main rotor/tail rotor medium helicopter powered by three turboshaft engines. It is equipped with retractable tricycle landing gear. The helicopter may be flown by a single pilot and uses a digital flight control system. The actual flight crew is dependent on aircraft configuration and mission.
The five blade composite main rotor has a diameter of 61 feet, 0 inches (18.593 meters) and turns counterclockwise as seen from above. (The advancing blade is on the helicopter's right side.) The blades use a BERP feature that was pioneered on the Westland Lynx AH.1 Lynx, G-LYNX, which Trevor Eddington flew to a world speed record, 11 August 1986. This allows higher speeds, greater gross weight and is quieter than a standard blade. A four blade tail rotor with a diameter of 13 feet, 1 inch (3.962 meters) is positioned on the left side of the tail boom in pusher configuration. It rotates clockwise as seen from the helicopter's left. The tail rotor pylon is inclined to the left.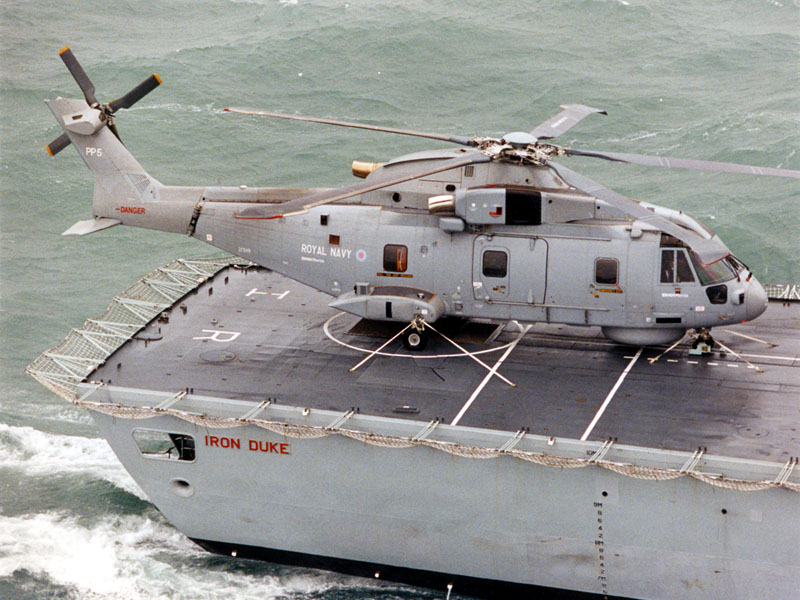 Overall length of the AW101 is 74 feet, 10 inches (22.809 meters) with rotors turning. The fuselage is 64 feet, 1 inch (19.533 meters) long. Overall height of the helicopter is 18 feet, 7 inches (5.664 meters). Its empty weight is 20,018 pounds (9,080 kilograms) and the maximum takeoff weight (MTOW) is 34,392 pounds (15,600 kilograms).
The RTM322 engine was developed as a joint venture between Rolls-Royce and Turboméca, but is now a Safran Helicopter Engines product. The RTM322 02/8 is a modular reverse-flow turboshaft engine with a 3-stage axial-flow, 1 stage centrifugal-flow compressor and 2-stage high-pressure, 2-stage power turbine. The output drive shaft turns 20,900 r.p.m. The RTM322 02/08 is rated at 2,000 shaft horsepower, and 2,270 shaft horsepower for takeoff. It has a One Engine Inoperative (OEI) rating of 2,472 shaft horsepower (30 minute limit). The engine is 3 feet, 10.1 inches (1.171 meters) long, 2 feet, 1.5 inches (0.648 meters) in diameter and weighs 503 pounds (228.2 kilograms).
The AW101's cruise speed is 278 kilometers per hour (150 knots). The hover ceiling in ground effect (HIGE) is 3,307 meters (10,850 feet). In utility configuration, the Merlin carries fuel for 6 hours, 30 minutes of flight and has a maximum range of 1,363 kilometers (735 nautical miles).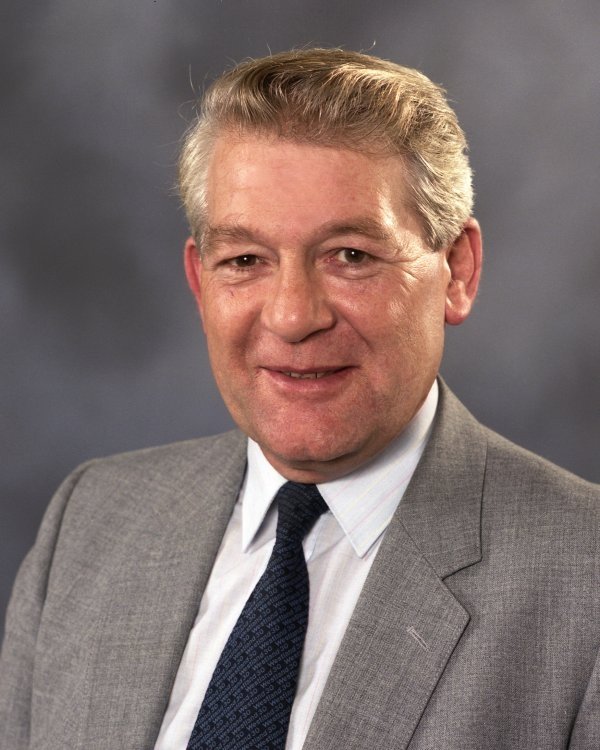 Trevor Eggington retired from Westland in 1988 and Colin Hague became the company's chief test pilot. In 2003, Hague was appointed an Officer of the Most Excellent (OBE) Order of the British Empire for his contributions to aviation.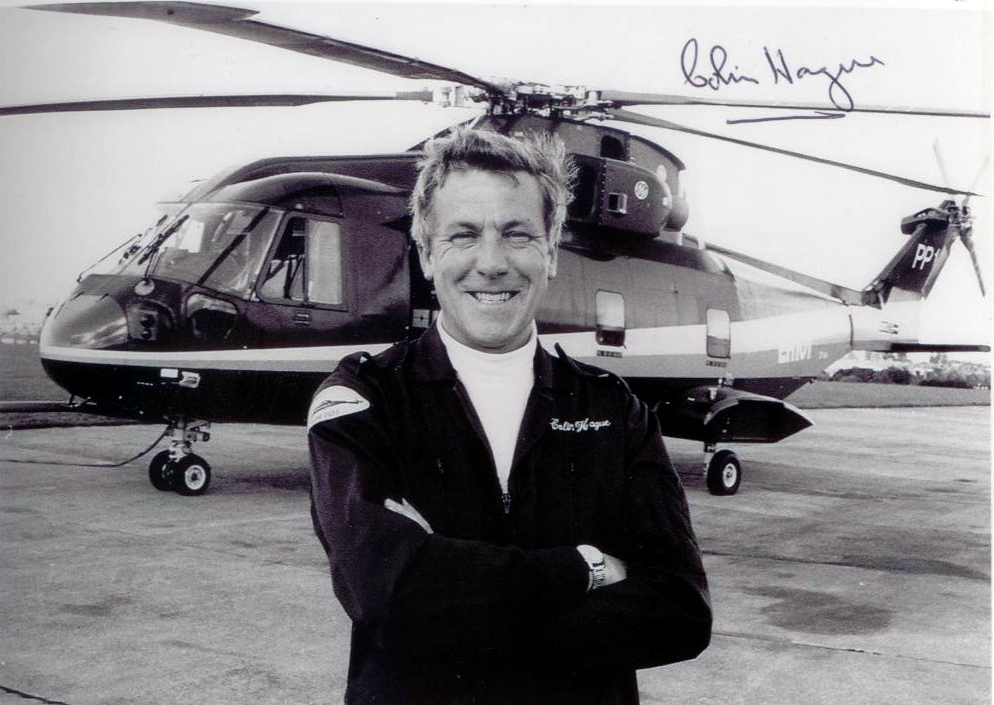 Since 2010, PP1 has been used as an instructional airframe for maintenance personnel at RNAS Culdrose, Cornwall, UK.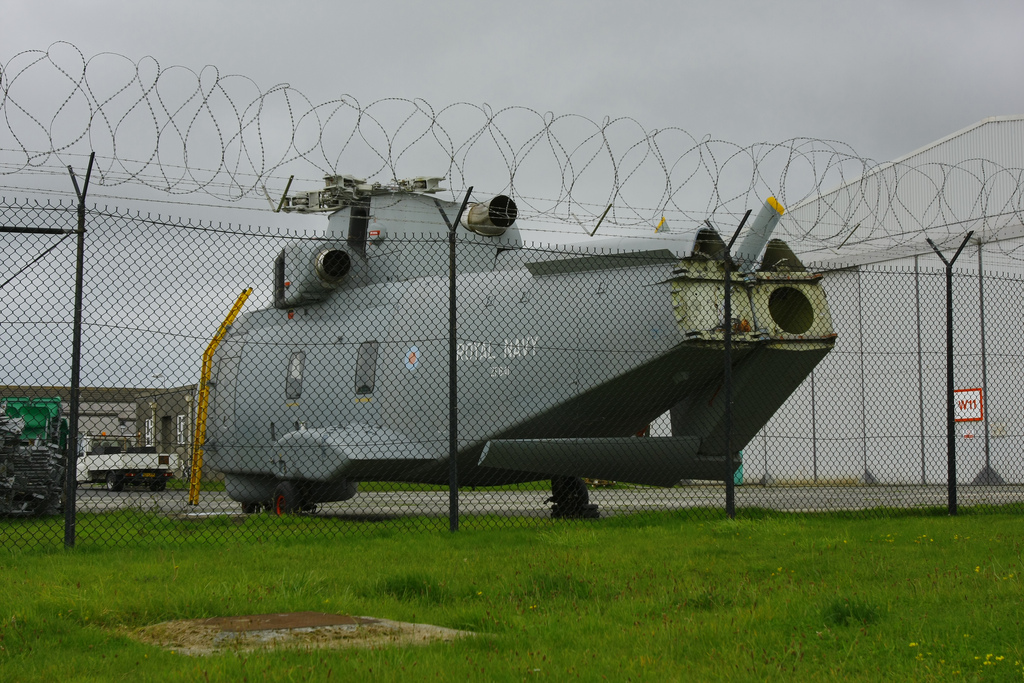 © 2016, Bryan R. Swopes