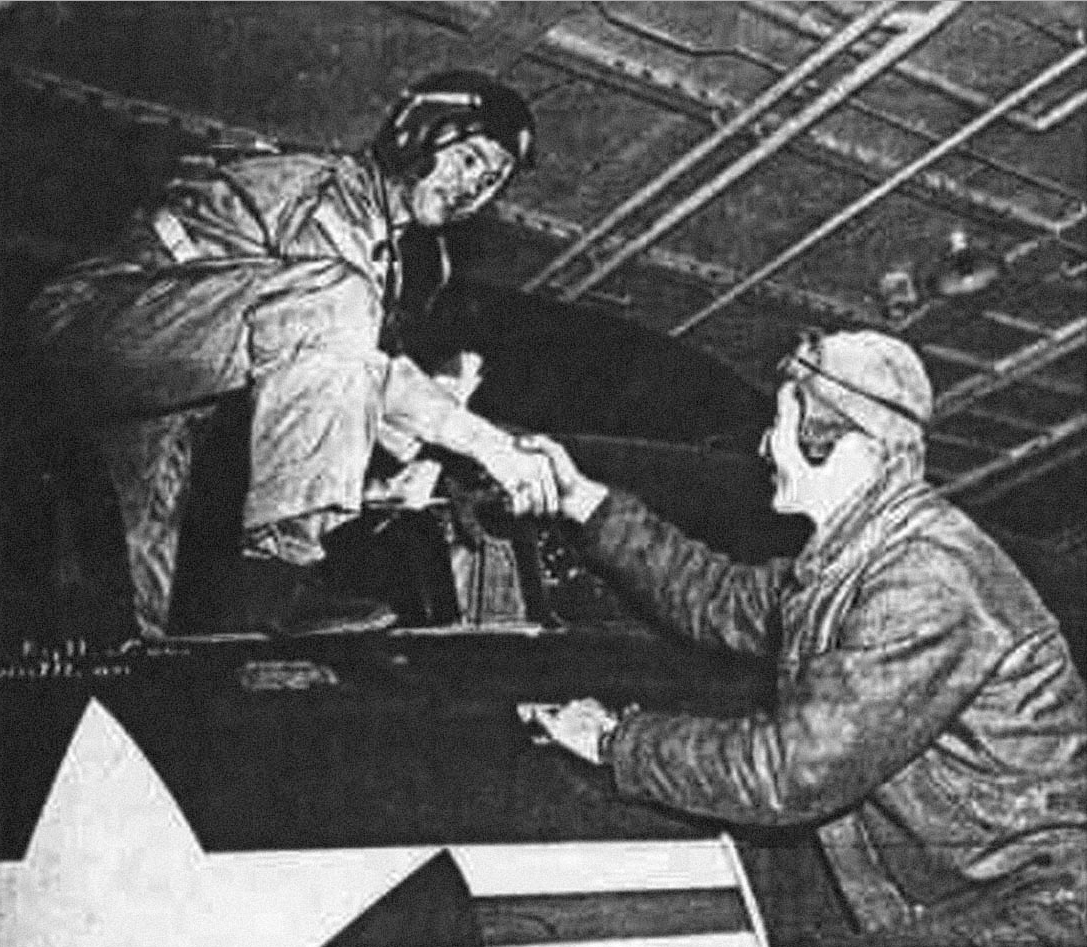 9 November 1950: The first jet vs. jet air-to-air victory which can be confirmed from both sides occurred when Lieutenant Commander William T. Amen, United States Navy, flying a Grumman F9F-2B Panther, Bu. No. 127184, shot down a Soviet Mikoyan-Gurevich MiG-15 over Korea.
Captain Mikhail Fedorovich Grachev, 139th Guards Fighter Aviation Regiment, led a squadron of MiG-15 fighters from their base at Antung, China to intercept U.S. Navy Douglas AD Skyraiders which were attacking bridges across the Yalu River, which marked the border between China and Korea.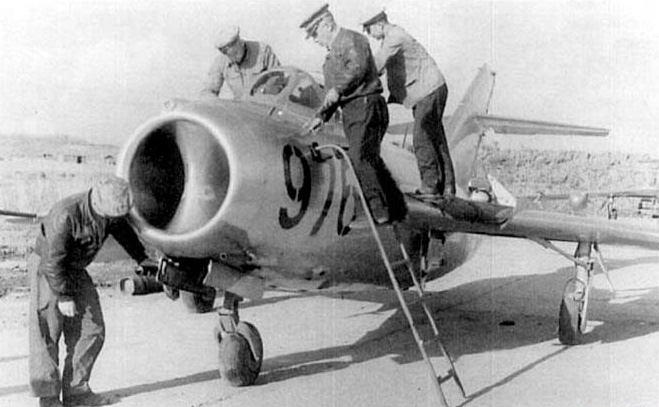 An escorting group of Grumman F9F-2B Panther fighters, assigned to Fighter Squadron 111 (VMF-111, "Sundowners") aboard the Essex-class aircraft carrier, USS Philippine Sea (CV-47) went after the MiGs as they dove on the Skyraiders. The Soviet flight broke up into single aircraft, or pairs, and did not counterattack with any organization. Visibility was poor, and airplanes would disappear then reappear in the clouds.
Captain Grachev made a quick left turn, then reversed and rolled over into a dive. His two wingmen could not stay with him and visual contact was lost.
Bill Amen saw Grachev's diving MiG-15 and, following him down, fired his four 20 mm cannon. Amen's wingman saw the MiG crash into a wooded slope and burn. Grachev did not return from his mission and is presumed to have been killed in the crash.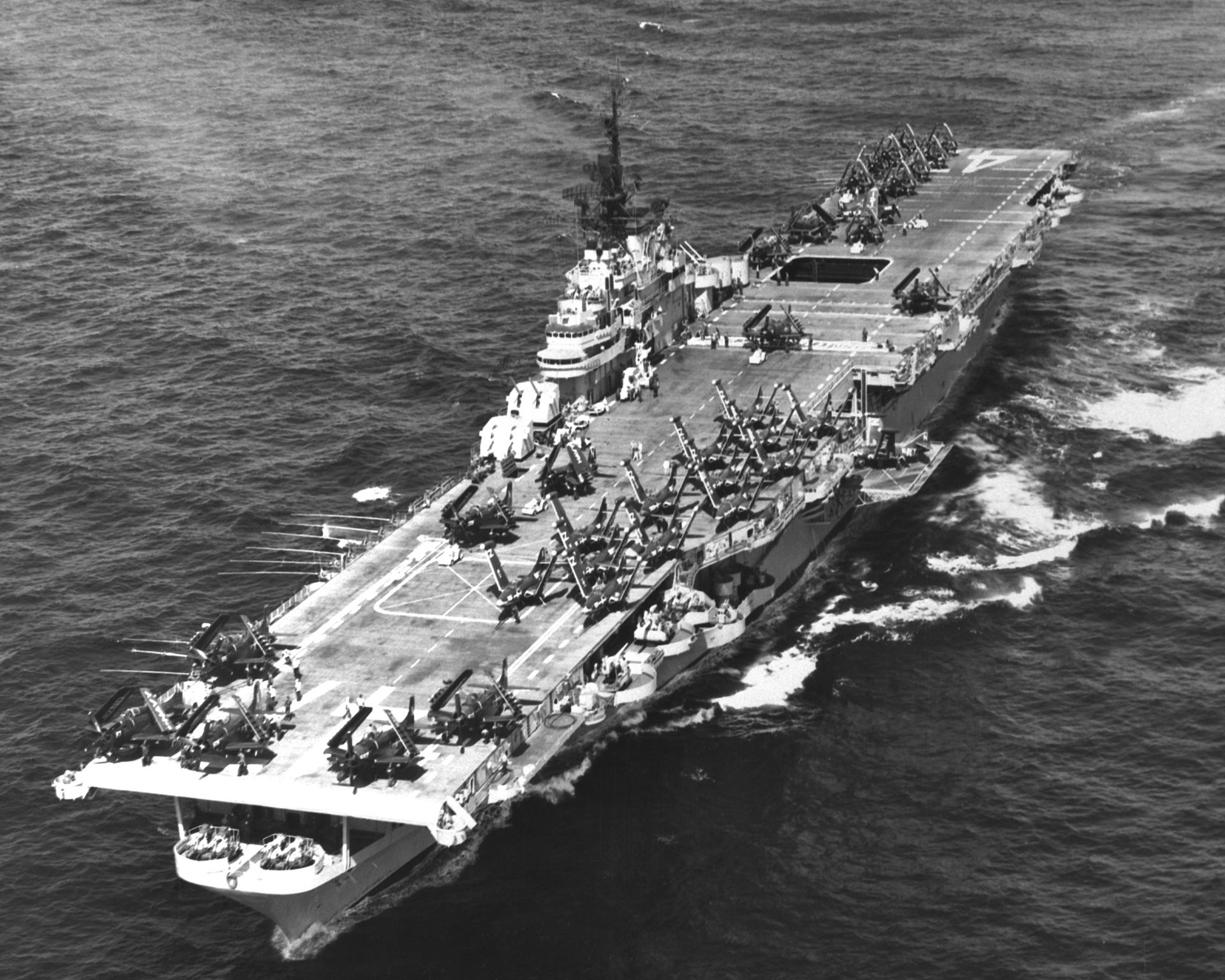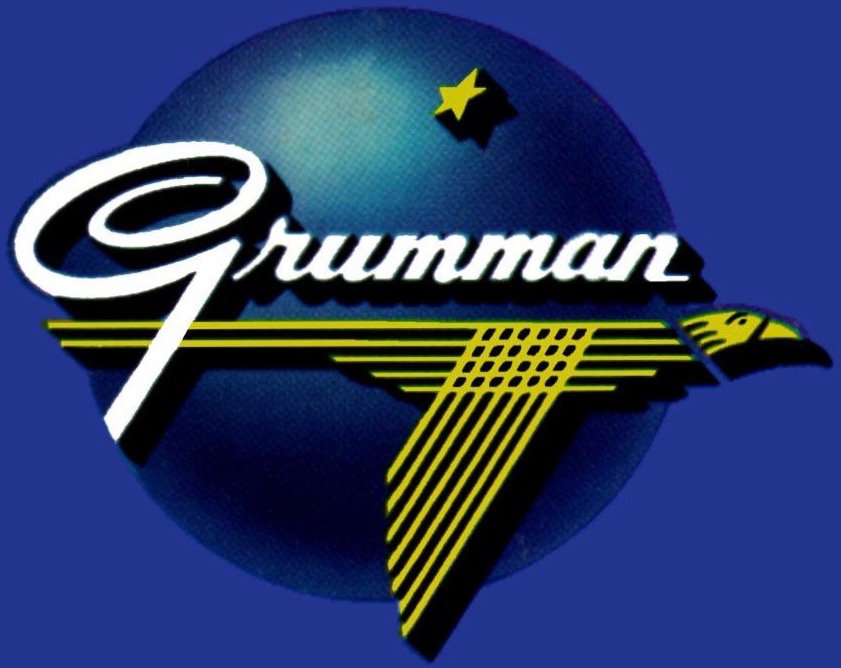 The Grumman F9F-2 Panther was a single-seat, single-engine turbojet powered fighter designed for operation from the U.S. Navy's aircraft carriers. It was 38 feet, 5⅜ inches (11.719 meters) long, with a wingspan of 38 feet, 0 inches (11.528 meters)— not including wing tanks. Its overall height was 11 feet, 4 inches (3.454 meters). The wings could be hydraulically folded to reduce the span for storage aboard ship. The Panther weighed 9,303 pounds (4,220 kilograms) empty, and had a gross weight of 19,494 pounds (8,842 kilograms).
The F9F-2 was powered by a Pratt & Whitney Turbo Wasp JT6 (J42-P-8) turbojet engine which produced 5,000 pounds of thrust (22.241 kilonewtons) at Sea Level. The J42 was a license-built version of the Rolls-Royce Nene. The engine used a single-stage centrifugal-flow compressor, 9 combustion chambers and a single-stage axial-flow turbine. The engine weighed 1,715 pounds (778 kilograms).
Interestingly, the MiG-15 was powered by an un-licensed, reverse-engineered version of the Nene, the Klimov VK-1.
The Panther had a maximum speed of 575 miles per hour (925 kilometers per hour) at Sea Level. Its service ceiling was 44,600 feet (13,594 meters), and the range was 1,353 miles (2,177 kilometers).
The Panther was armed with four M3 20 mm autocannon placed in the nose, with 760 rounds of ammunition. It could carry up to 3,000 pounds (1,361 kilograms) of bombs or eight 5-inch (12.7 centimeters) rockets on four hardpoints under each wing.
The XF9F-2 prototype first flew 21 November 1947. 1,382 were produced and remained in service with the U.S. Navy and Marine Corps until 1958. A swept wing version, the F9F-6 through F9F-9J Cougar, was also produced.
For his service with VF-111 in combat from 5 August 1950 to 1 February 1951, Lieutenant Commander Amen was awarded the Distinguished Flying Cross.
F9F-2 Bu. No. 127184 was part of a group of 28 Grumman F9F panthers that were sold to the Argentine Navy. It was transferred in April 1963.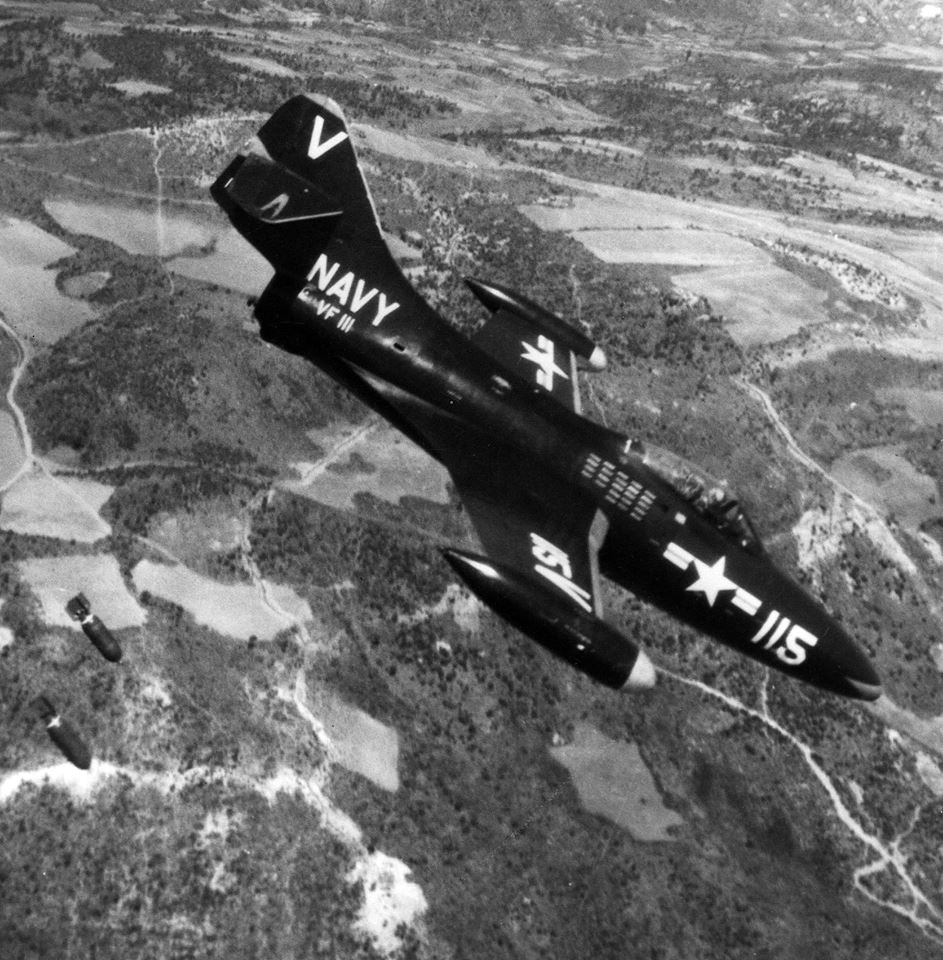 © 2017, Bryan R. Swopes