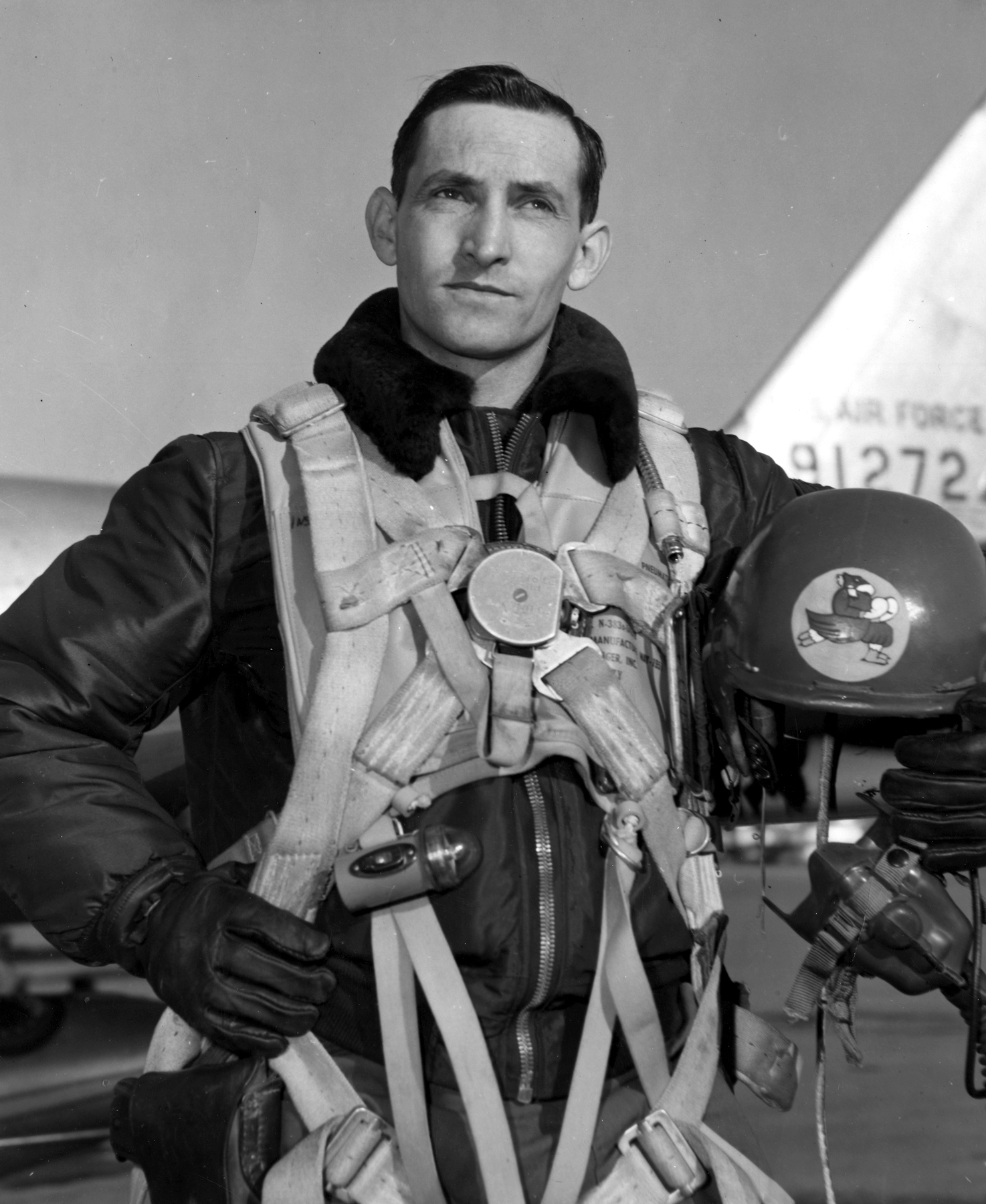 13 December 1951: Major George Andrew Davis, Jr., United States Air Force, commanding officer of the 334th Fighter Interceptor Squadron, 4th Fighter Interceptor Wing, flying a North American F-86E-10-NA Sabre, serial number 51-2752, led his unit on two "MiG Sweeps."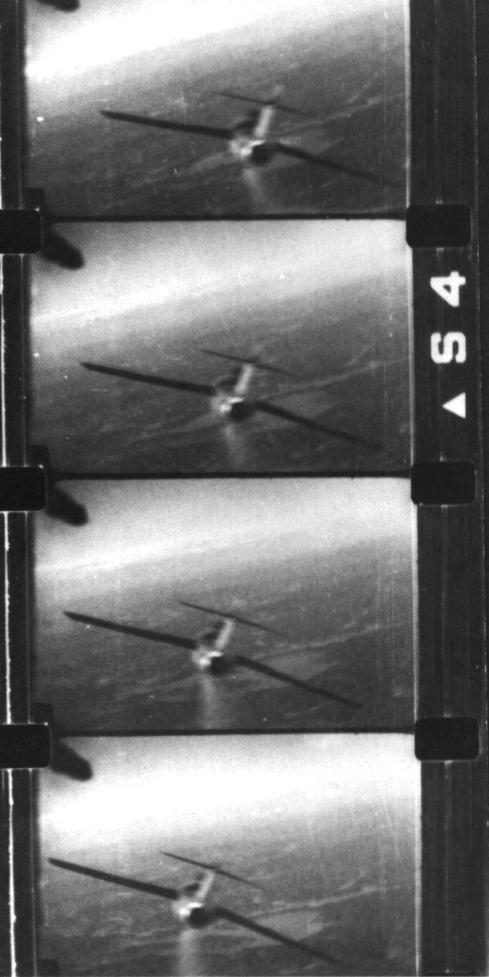 During the mid-day fighter sweep, the 334th encountered Mikoyan Gurevich MiG 15 fighters of the 18th GIAP, 303rd IAD,  Voyenno-Vozdushnye Sily (the Soviet Air Force), and an air battle ensued. Major Davis was credited with shooting down two of the Russian fighters. The pilot of one of the MiGs, I.A. Gorsky, was killed. The identity and fate of the second Soviet pilot is not known.
During a second sweep in mid-afternoon, George Davis and the 334th again encountered enemy MiG 15s of the 40th Regiment, 14th Division, of the Peoples Liberation Army Air Force (Chinese Air Force). At 3:52 p.m. (1352) Davis shot down one of the Chinese MiG 15s. One minute later, he shot down another, his fourth aerial victory for the day.
These frames of film from the gun camera of Davis' F-86 Sabre show a MiG 15 trailing smoke after being hit by the Sabre's six .50-caliber machine guns. Chinese sources confirmed the loss of two MiG 15s, but again, the identities of the pilots and whether or not they survived is not known.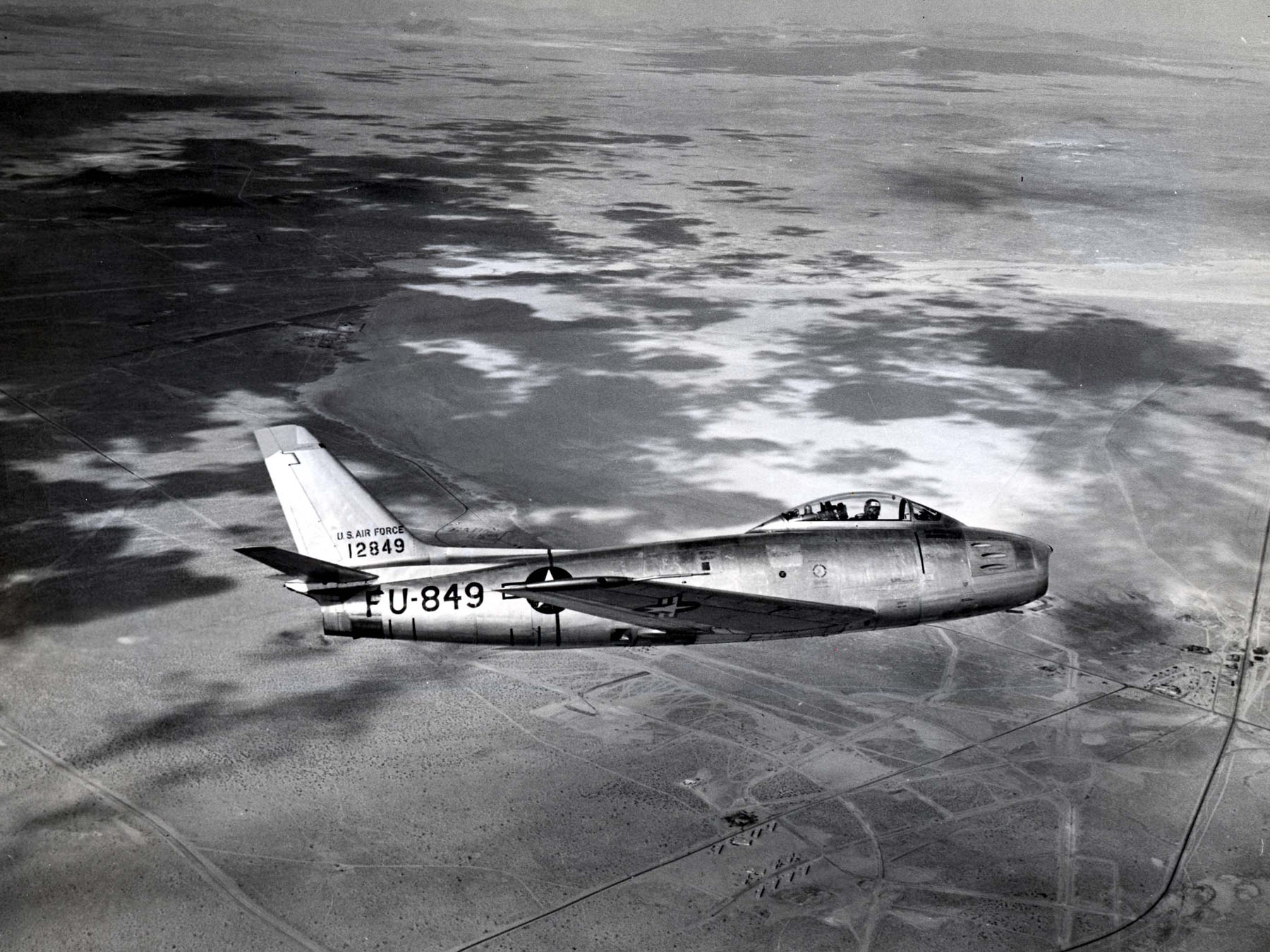 © 2015, Bryan R. Swopes