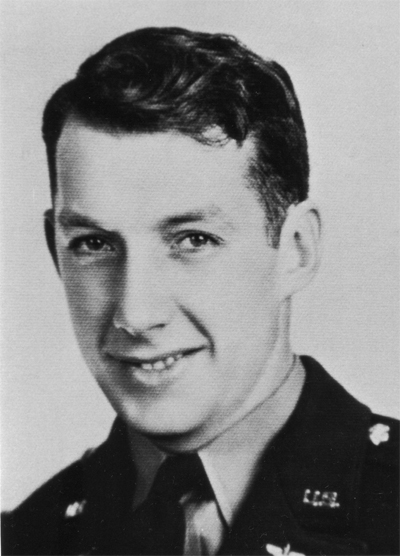 MEDAL OF HONOR
LINDSEY, DARRELL R. (Air Mission)

Rank and organization: Captain, U.S. Army Air Corps.
Place and date: L'Isle Adam railroad bridge over the Seine in occupied France, 9 August 1944.
Entered service at: Storm Lake, lowa. Birth: Jefferson, lowa.
G.O. No: 43, 30 May 1945.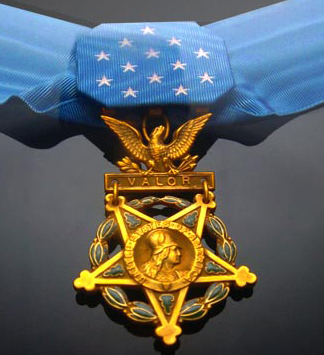 Citation: On 9 August 1944, Capt. Lindsey led a formation of 30 B-26 medium bombers in a hazardous mission to destroy the strategic enemy held L'lsle Adam railroad bridge over the Seine in occupied France. With most of the bridges over the Seine destroyed, the heavily fortified L'Isle Adam bridge was of inestimable value to the enemy in moving troops, supplies, and equipment to Paris. Capt. Lindsey was fully aware of the fierce resistance that would be encountered. Shortly after reaching enemy territory the formation was buffeted with heavy and accurate antiaircraft fire. By skillful evasive action, Capt. Lindsey was able to elude much of the enemy flak, but just before entering the bombing run his B-26 was peppered with holes. During the bombing run the enemy fire was even more intense, and Capt. Lindsey's right engine received a direct hit and burst into flames. Despite the fact that his ship was hurled out of formation by the violence of the concussion, Capt. Lindsey brilliantly maneuvered back into the lead position without disrupting the flight. Fully aware that the gasoline tanks might explode at any moment, Capt. Lindsey gallantly elected to continue the perilous bombing run. With fire streaming from his right engine and his right wing half enveloped in flames, he led his formation over the target upon which the bombs were dropped with telling effect. Immediately after the objective was attacked, Capt. Lindsey gave the order for the crew to parachute from the doomed aircraft. With magnificent coolness and superb pilotage, and without regard for his own life, he held the swiftly descending airplane in a steady glide until the members of the crew could jump to safety. With the right wing completely enveloped in flames and an explosion of the gasoline tank imminent, Capt. Lindsey still remained unperturbed. The last man to leave the stricken plane was the bombardier, who offered to lower the wheels so that Capt. Lindsey might escape from the nose. Realizing that this might throw the aircraft into an uncontrollable spin and jeopardize the bombardier's chances to escape, Capt. Lindsey refused the offer. Immediately after the bombardier had bailed out, and before Capt. Lindsey was able to follow, the right gasoline tank exploded. The aircraft sheathed in fire, went into a steep dive and was seen to explode as it crashed. All who are living today from this plane owe their lives to the fact that Capt. Lindsey remained cool and showed supreme courage in this emergency.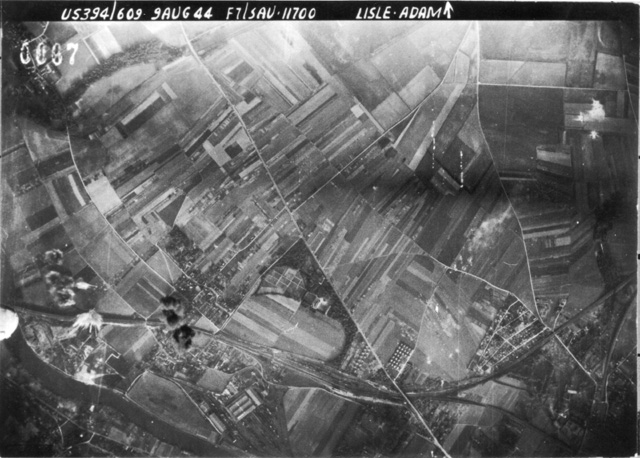 Darrell Robbins Lindsey was born 30 December 1919 at Jefferson, Iowa. He was the second of two sons of Jesse Lyle Lindsey, a civil engineer, and Grace Alice Puffer Lindsey. Darrell Lindsey grew up in Iowa, where he attended Fort Dodge High School, graduating in 1938. He then studied at Buena Vista College at Storm Lake, before transferring to Drake University in Des Moines.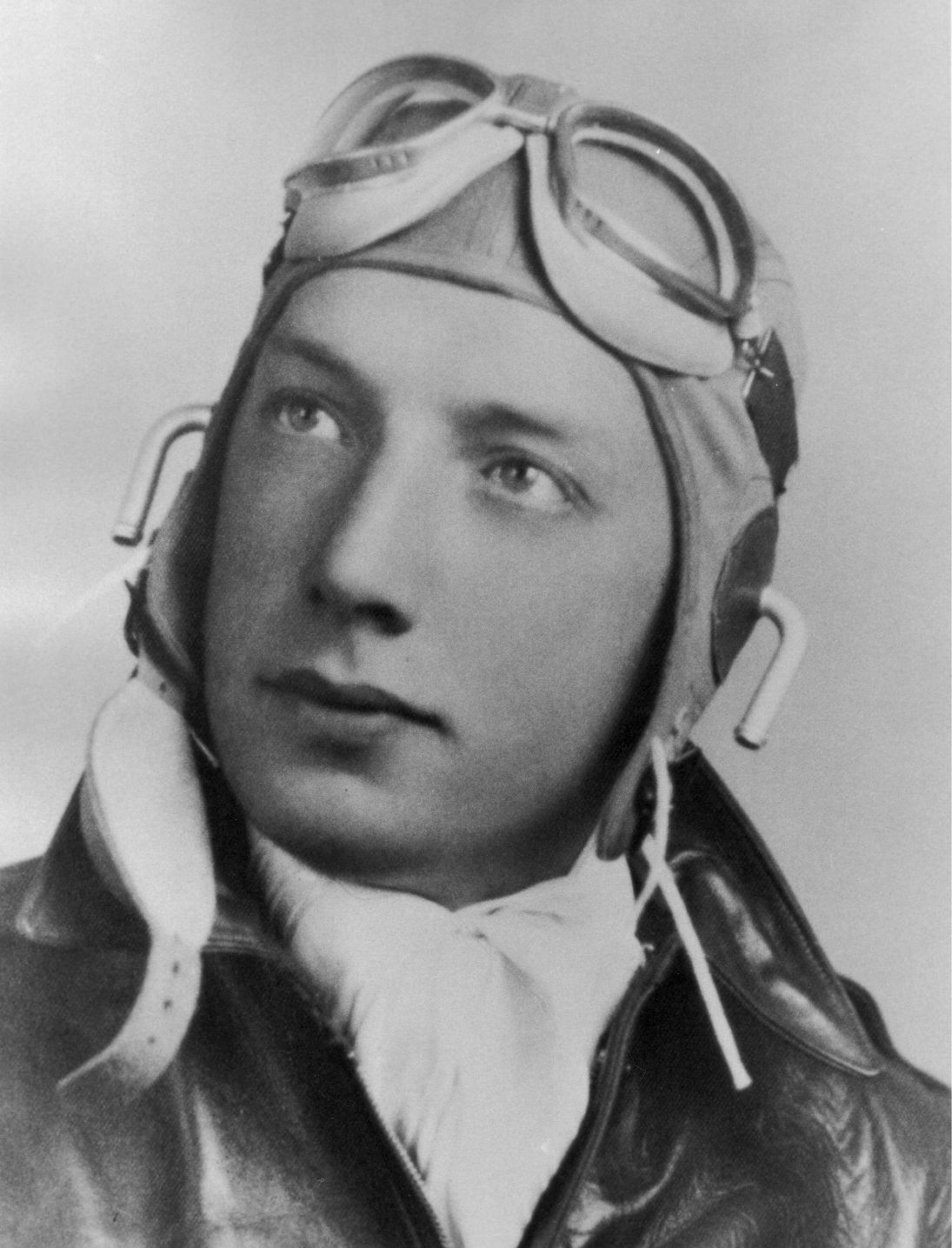 Immediately following the United States' entry into World War II, 16 January 1942, Lindsey enlisted as an aviation cadet in the U.S. Army Air Corps. He trained as a pilot and on graduating from flight school, was commissioned as a second lieutenant, 27 August 1942.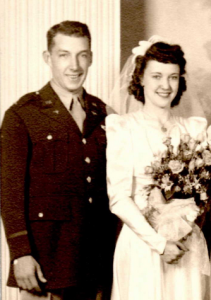 Following his commissioning, Lieutenant Lindsey married Miss Evelyn Scott of Storm Lake, Iowa.
Lieutenant Lindsey next trained as a bombardier at Kirtland Field, New Mexico. He was promoted to first lieutenant and was assigned to a Martin B-26 Marauder operational training unit, the 314th Bombardment Squadron (Medium), at MacDill Army Airfield, near Tampa, Florida. He was promoted to captain in December 1943.
Captain Lindsey was assigned to the 585th Bombardment Squadron (Medium), 394th Bombardment Group (Medium), as a B-26 aircraft commander and flight leader. The unit deployed to Europe in February 1944. The 585th was initially stationed at RAF Boreham (AAF-161) in Essex, but in July 1944, moved to RAF Holmsley South (AAF-455), Hampshire, England.
The bombing mission against the L'Isle-Adam Railroad Bridge on 9 August 1944 was Captain Lindsey's 46th combat mission. Army Air Corps records indicate that at the time of his death, he had flown a total of 1,497:00 hours. 143 hours were in combat.
Captain Lindsey's remains were buried at an unknown location. In 1959, a cenotaph memorializing Captain Lindsey was placed at Jefferson Cemetery, Jefferson, Iowa.
The Medal of Honor was presented to Captain Lindsey's widow, Mrs. Evelyn Scott Lindsey, 9 August 1945, by Major General Robert B. Williams, commanding Second Air Force. In November 1946, Lindsey Air Station at Wiesbaden, Germany, was named in his honor.
In addition to the Medal of Honor, Captain Lindsey was awarded the Distinguished Flying Cross, the Air Medal with eight oak leaf clusters (nine awards), and the Purple Heart.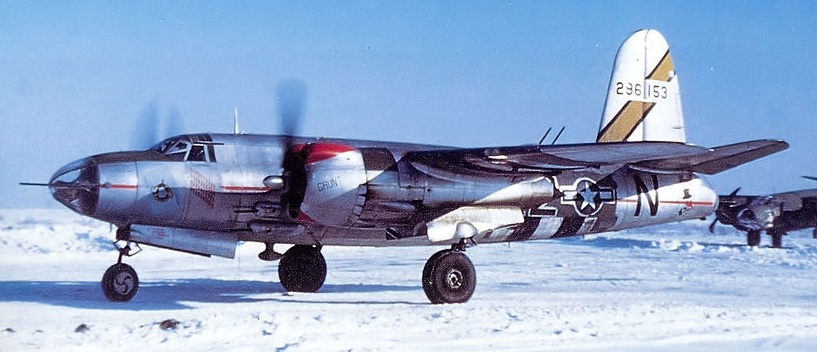 Captain Lindsey's B-26 was a Glenn L. Martin Company B-26B-55-MA Marauder, serial number 42-96101, built at Baltimore, Maryland. It carried the squadron identification markings 4T N on its fuselage.
The Martin B-26 first flew 25 November 1940. The B-26 was a twin-engine medium bomber designed with high speed as a primary objective. Production of the new airplane was considered so urgent that there were no prototypes. All aircraft were production models.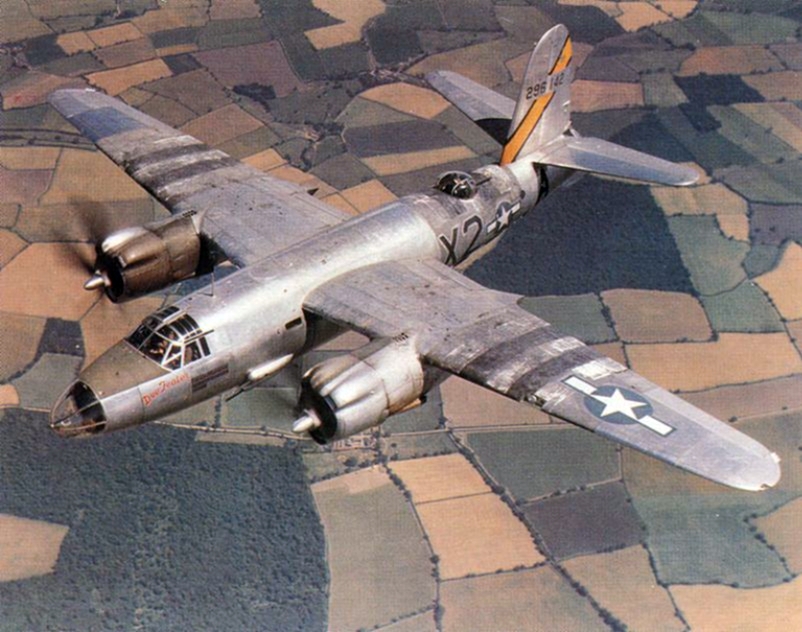 The B-26B was 58 feet, 3 inches (17.755 meters) long with a wingspan of 71 feet, 0 inches (21.641 meters) and overall height of 21 feet, 6 inches (6.533 meters). It had an empty weight of 24,000 pounds (10,886 kilograms) and gross weight of 37,000 pounds (16,783 kilograms).
The B-26B-55-MA was powered by two air-cooled, supercharged, 2,804.461-cubic-inch-displacement (45.956 liter), Pratt & Whitney Double Wasp 2SB-G (R-2800-43) two-row, 18-cylinder radial engines with a compression ratio of 6.65:1. The R-2800-43 had a Normal Power rating of 1,600 horsepower at 2,400 r.p.m. to 5,700 feet (1,737 meters), 1,450 horsepower at 2,400 r.p.m. at 13,000 feet (3,962 meters). Its Takeoff Power rating was 2,000 horsepower at 2,700 r.p.m. The Military Power rating was the same as Takeoff Power up to 2,700 feet (823 meters), and 1,600 horsepower at 2,700 r.p.m. to 13,500 feet (4,115 meters). They turned 13 foot, 6 inch (4.115 meter) diameter four-bladed Curtiss Electric propellers through a 2:1 gear reduction. The R-2800-43 was 6 feet, 3.72 inches (1.923 meters) long, 4 feet, 4.50 inches (1.334 meters) in diameter, and weighed 2,300 pounds (1,043 kilograms). All R-2800-43 engines were built by the Ford Motor Company.
The B-26B had a maximum speed of 270 miles per hour (435 kilometers per hour) at Sea Level, and 282 miles per hour (454 kilometers per hour) at 15,000 feet (4,572 meters). The airplane's service ceiling was 21,700 feet (6,614 meters). It's maximum ferry range was 2,850 miles (4,587 kilometers).
The B-26B was armed with 11 air-cooled Browning AN-M2 .50-caliber machine guns. One was at the nose on a flexible mount, two fixed guns were on each side of the fuselage in "blister packs," there were two flexible guns in the waist. A power-operated dorsal gun turret had two, as did the tail turret.
A maximum of four 2,000 pound (907 kilograms) bombs could be carried in the bomb bay.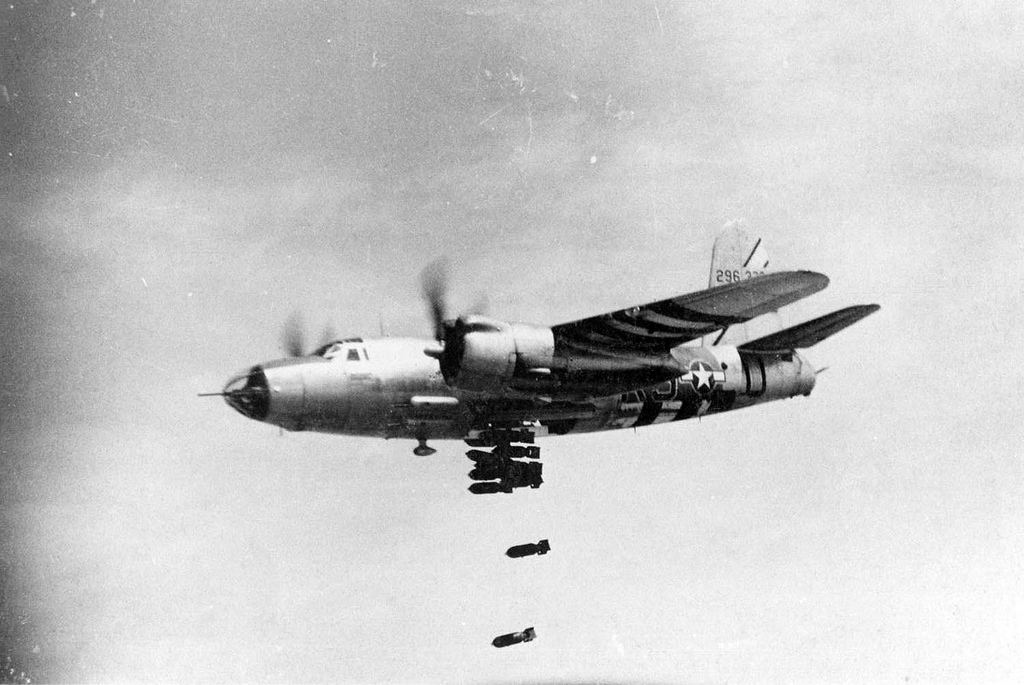 When the B-26 entered service, it quickly gained a reputation as a dangerous airplane and was called "the widowmaker." The airplane had relatively short wings with a small area for its size. This required that landing approaches be flown at much higher speeds than was normal practice. With one engine out, airspeed was even more critical. Some changes were made, such as a slight increase on wingspan and the size of the vertical fin and rudder, and an emphasis was made on airspeed control during training. The Marauder had the lowest rate of combat losses of any American bomber.
The Glenn L. Martin Co. produced 5,288 Marauders between 1941–1945. It served in the Pacific, Mediterranean and European combat areas. When it was removed from service at the end of World War II, the "B-26" designation was reassigned to the Douglas A-26 Invader, a light twin-engine bomber.
© 2017, Bryan R. Swopes