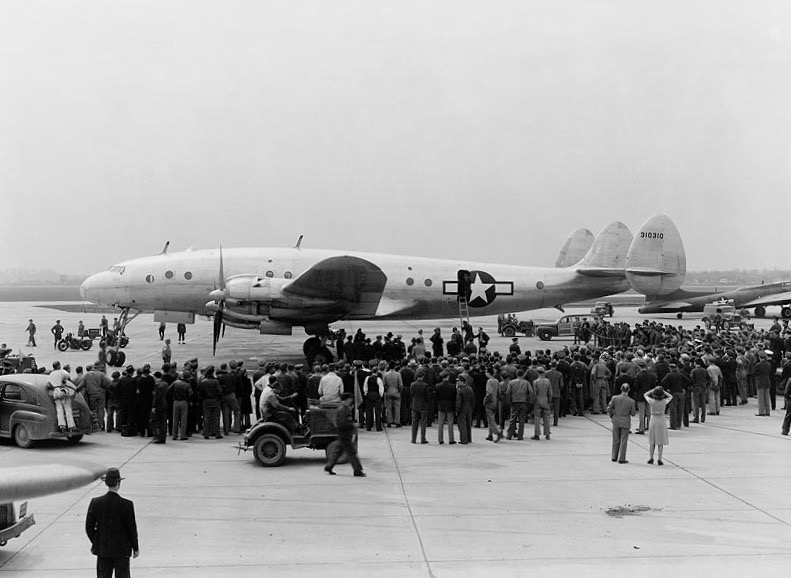 26 April 1944: The first production Lockheed C-69 Constellation, 43-10310, landed at Wright Field, Dayton, Ohio, shortly after 2:00 p.m. The crew were Lieutenant Colonel George A. Hatcher, Material Command Project Engineer, and Lieutenant Colonel Clarence A. Shoop, Materiel Command resident inspector at Lockheed Burbank in California.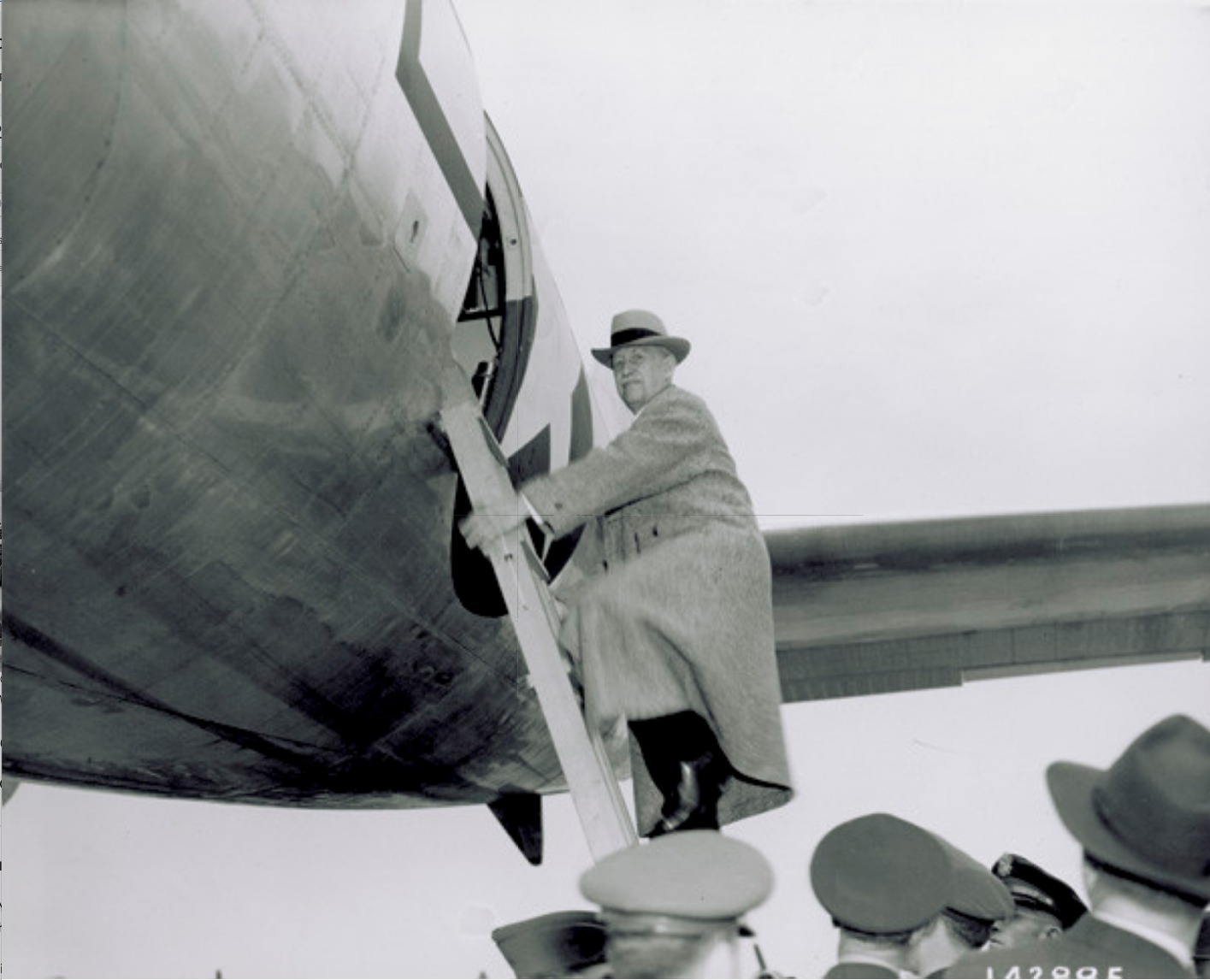 Orville Wright was present to see the airplane. After a tour, he was invited to stay aboard as a passenger. The flight was planned for 15 minutes, but the actual duration was 50 minutes.
Cololnel Hatcher invited Wright to take the right seat and to handle the controls. Wright was reluctant but did so and grinned. While Hatcher climbed out of the left seat so that Brigadier General Franklin Otis Carroll could take his position, Wright continued to fly the Constellation. It was the first time in 25 years that he had piloted an airplane.
After the flight, Wright said, "It was absolutely marvelous. . . You can say that I ran the whole thing. Put exclamation points and question marks around that—because all I had to do was just let it take care of itself. . . I enjoyed every minute. I guess a ran the whole plane for a minute. But I let the machine take care of itself. I always said airplanes would fly them selves if you left them alone."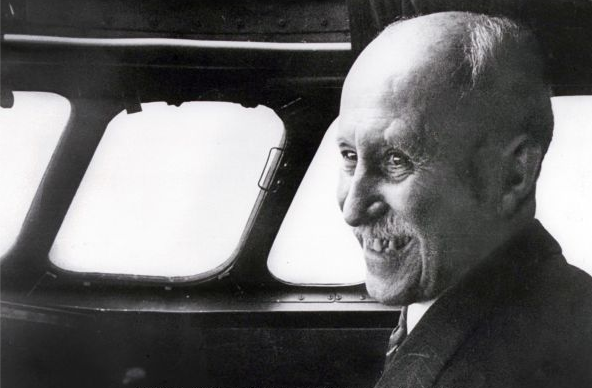 "It's a fine plane. . . it [the flight] was really fine."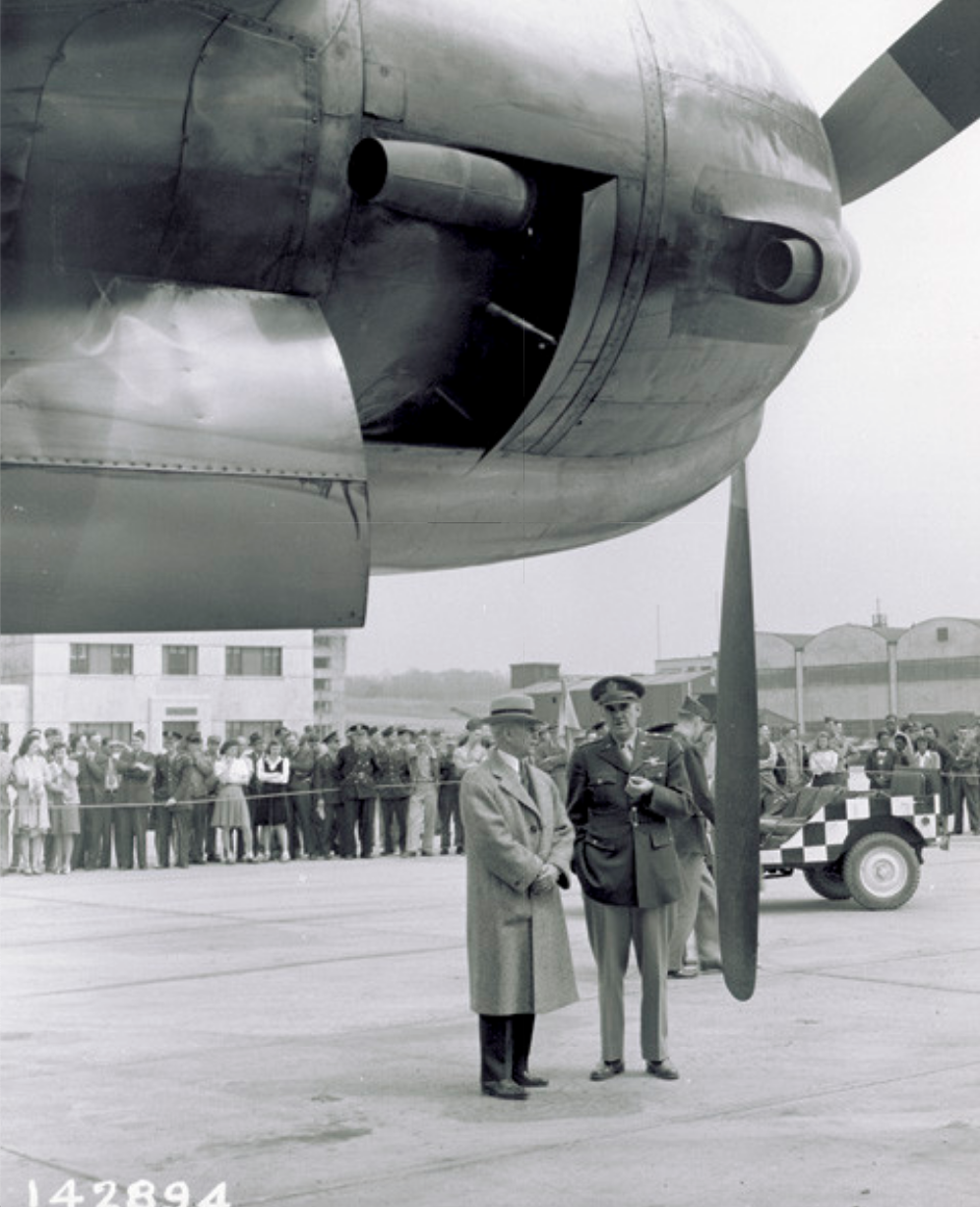 Later the C-69 was flown to Dayton Army Air Base at Vandalia, Ohio, for testing and crew training.
© 2023, Bryan R. Swopes