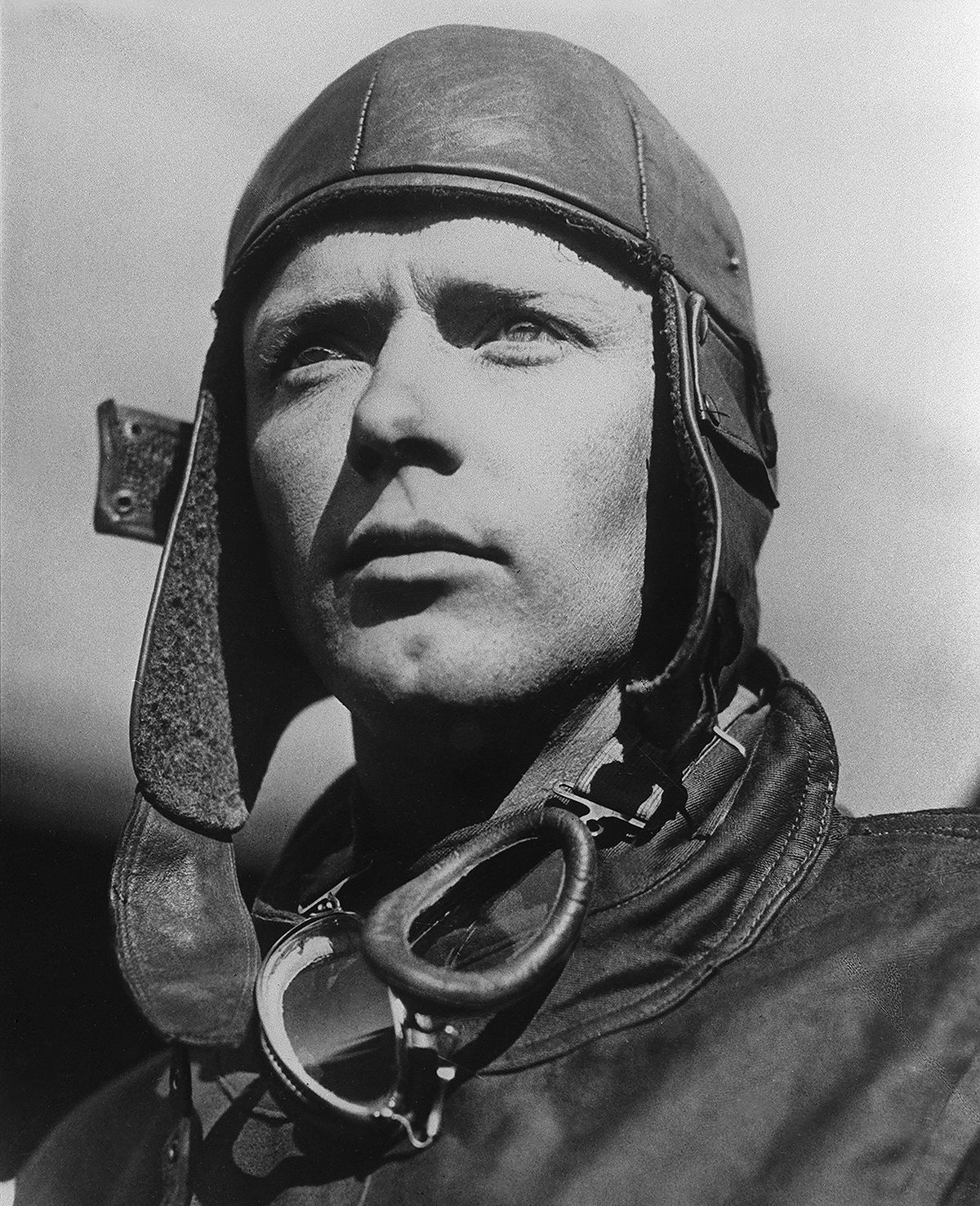 4 February 1902: Charles Augustus Lindbergh, Brigadier General, United States Air Force, Medal of Honor, was born at Detroit, Michigan. He was the son of Swedish immigrant Charles August Lindbergh (born Karl Månsson), an attorney, and Evangeline Lodge Land Lindbergh, a high school chemistry teacher. Lindbergh attended Redondo Beach High School, Redondo Beach, California, 1917–1918.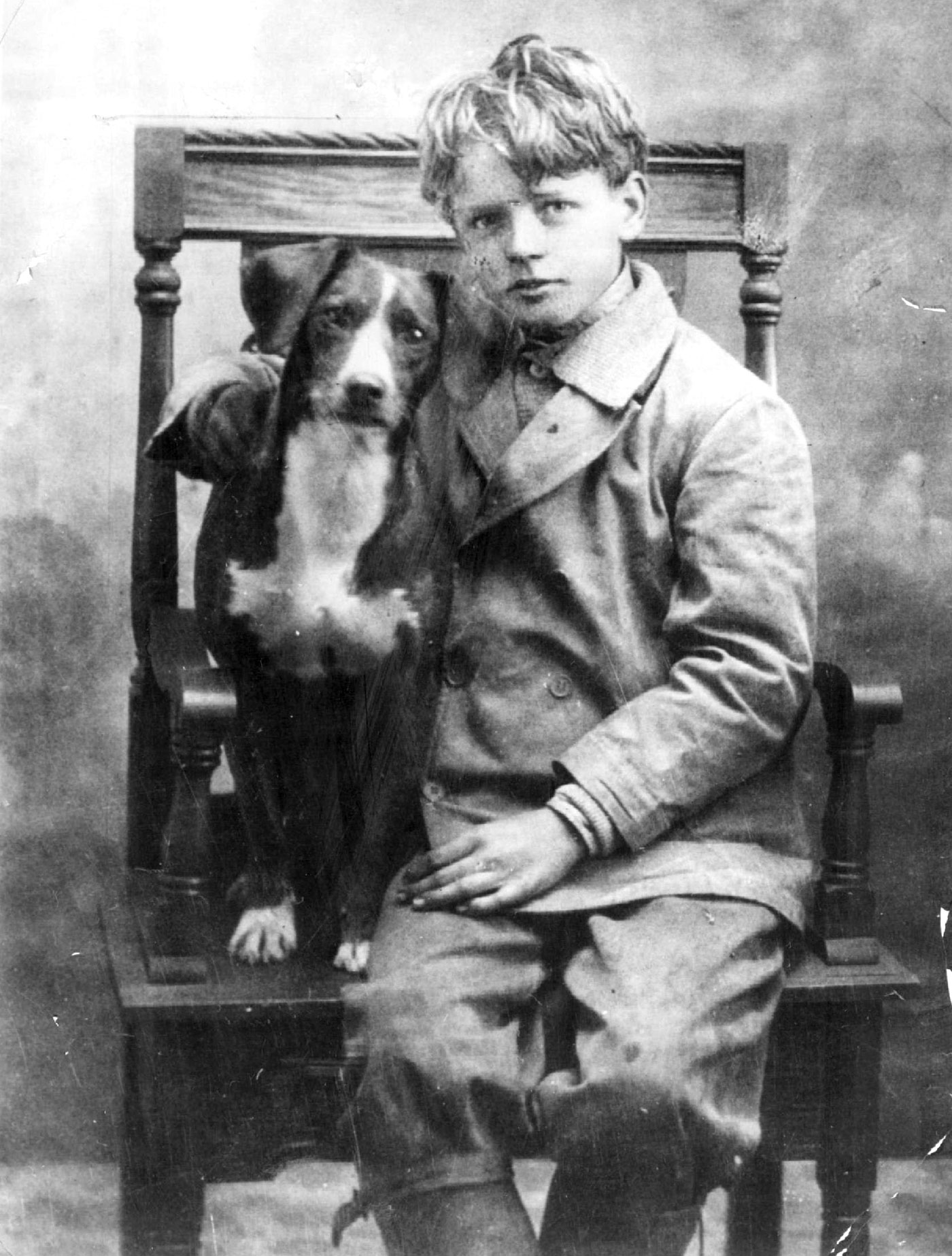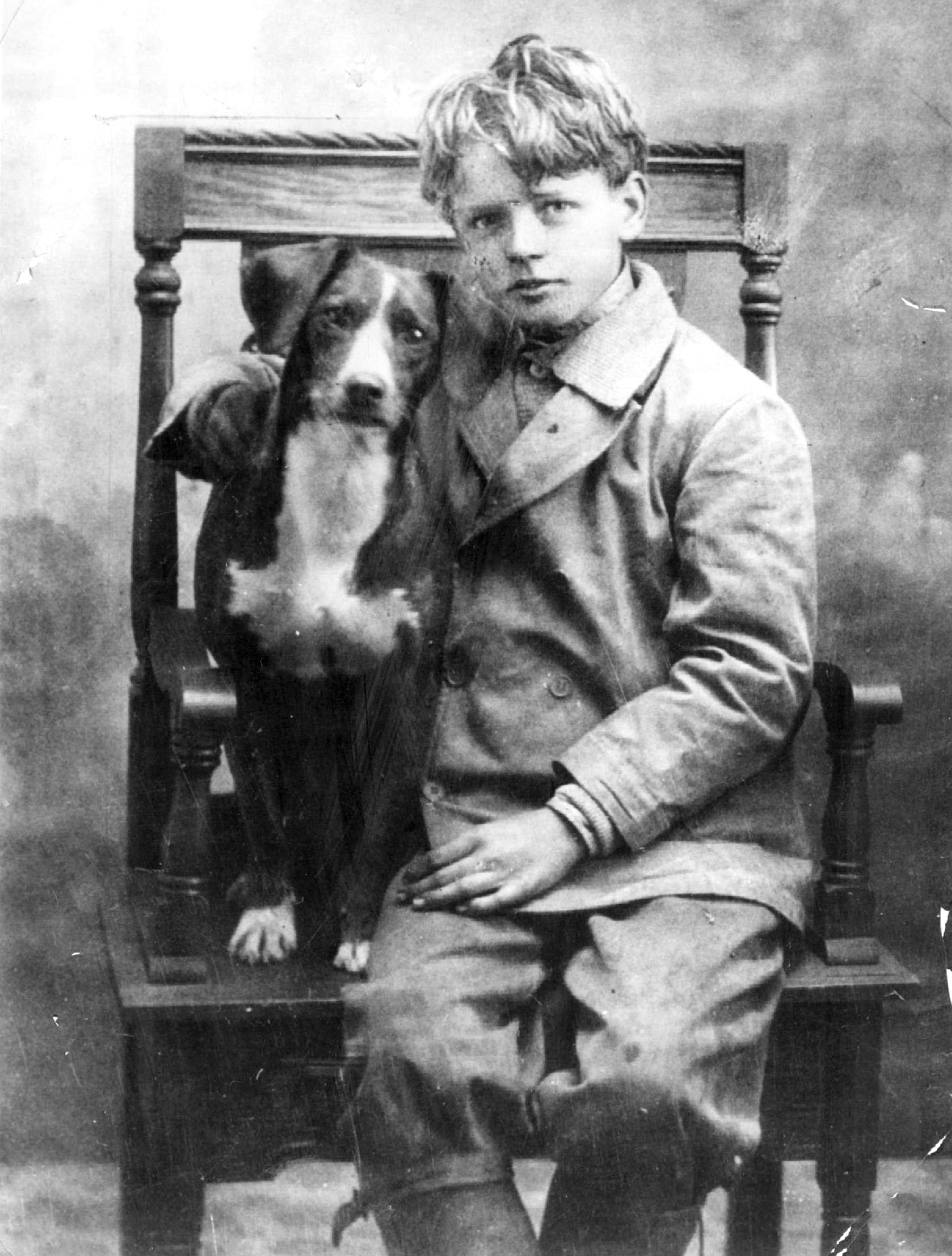 In 1920–1922 Lindbergh was enrolled as an engineering student at the University of Wisconsin–Madison. He shared an apartment with his mother who was teaching at the nearby Emerson School. A friend from the university showed Lindbergh a brochure from a flight school. Mrs. Lindbergh is reported to have told the friend, "If Charles goes to flying school, I will hold you responsible." Soon after, Lindbergh left the university and entered a flying school in Nebraska. In 1927, the University of Wisconsin bestowed the honorary degree of Doctor of Laws (LL.D.) on him.
Certainly one of the world's best known pilots, Lindbergh began flight training at the age of 20. He was an Aviation Cadet, 19 March 1924–16 March 1925, and trained at the United States Army flight schools at Brooks and Kelly Fields, in Texas. He graduated at the top of his class and was commissioned as a Second Lieutenant in the Officers Reserve Corps, U.S. Air Service, with date of rank of 14 March 1925.
Lindbergh was promoted to First Lieutenant, Air Corps, 7 December 1925, and to Captain, 13 July 1926. He flew as an Air Mail pilot and gained valuable flight experience.
Lindbergh was the chief pilot of Robertson Aircraft Corporation at Lambert Field, St. Louis, Missouri. The company was contracted to fly the mail to Chicago, with intermediate stops at Springfield and Peoria, Illinois, using several modified de Havilland DH-4 biplanes. On two occasions, 16 September and 3 November 1926, Lindbergh had to bail out of his mail plane at night.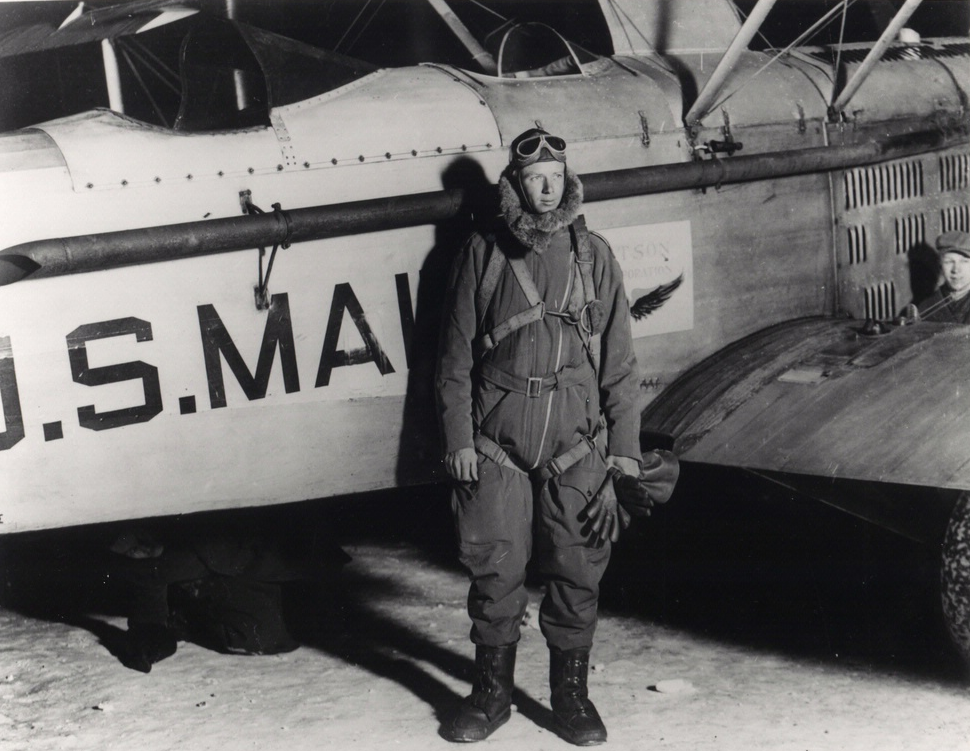 He resigned from Robertson Aircraft and formed a group to finance and build the Spirit of St. Louis.
On 20 May 1927, Lindbergh departed New York in his custom-built Ryan NYP monoplane, Spirit of St. Louis, and 33 hours, 30 minutes later, he landed at Paris, France, becoming the first person to fly solo across the Atlantic Ocean. For this accomplishment he won the Orteig Prize of $25,000 (about $400,600 in 2022 dollars).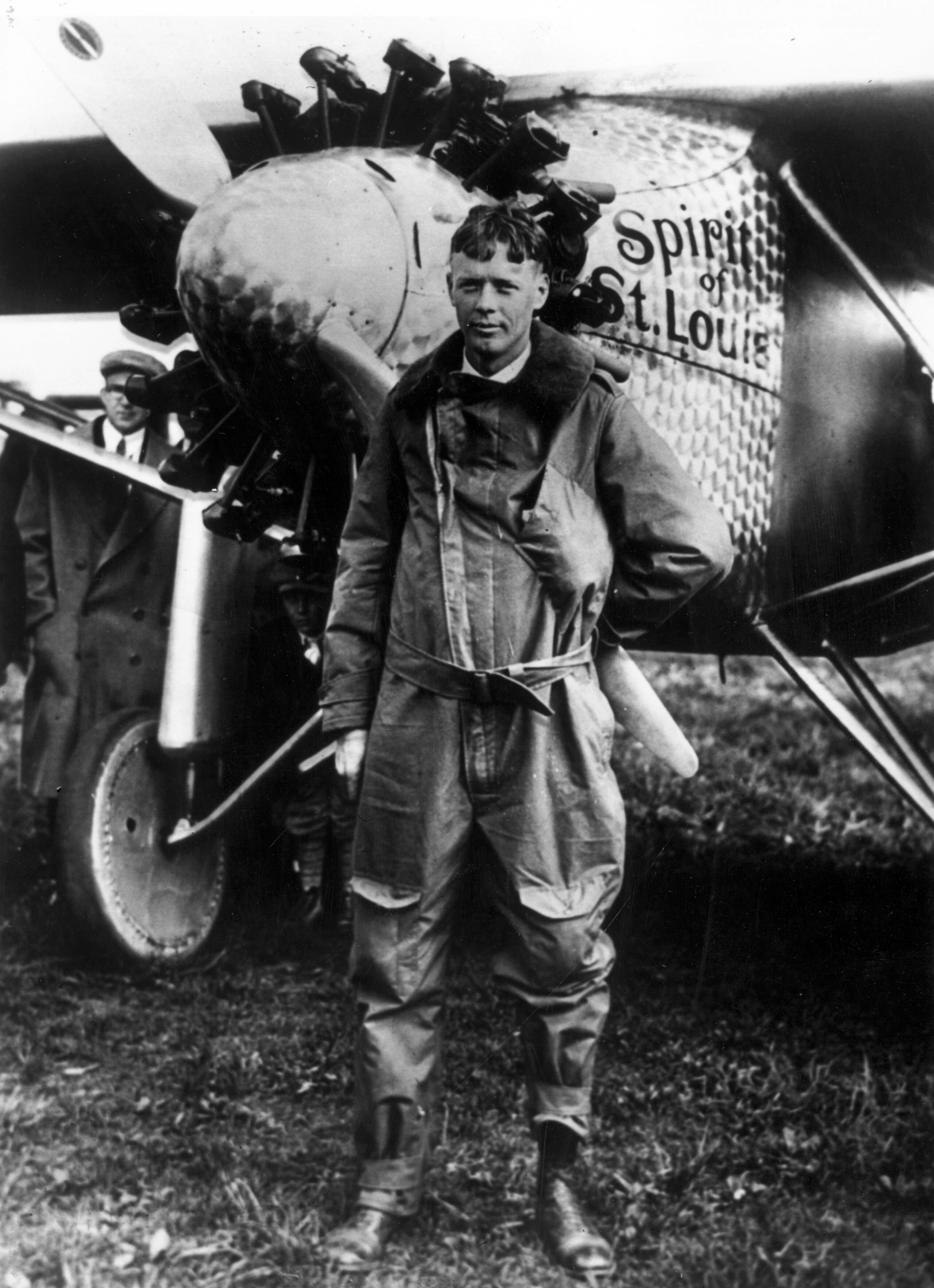 When he returned to the United States, Lindbergh was presented the Distinguished Flying Cross by President Coolidge. On 14 December 1927, by Act of Congress, Lindbergh was awarded the Medal of Honor:
"For displaying heroic courage and skill as a navigator, at the risk of his life, by his nonstop flight in his airplane, the Spirit of St. Louis, from New York City to Paris, France, 20–21 May 1927, by which Capt. Lindbergh not only achieved the greatest individual triumph of any American citizen but demonstrated that travel across the ocean by aircraft was possible."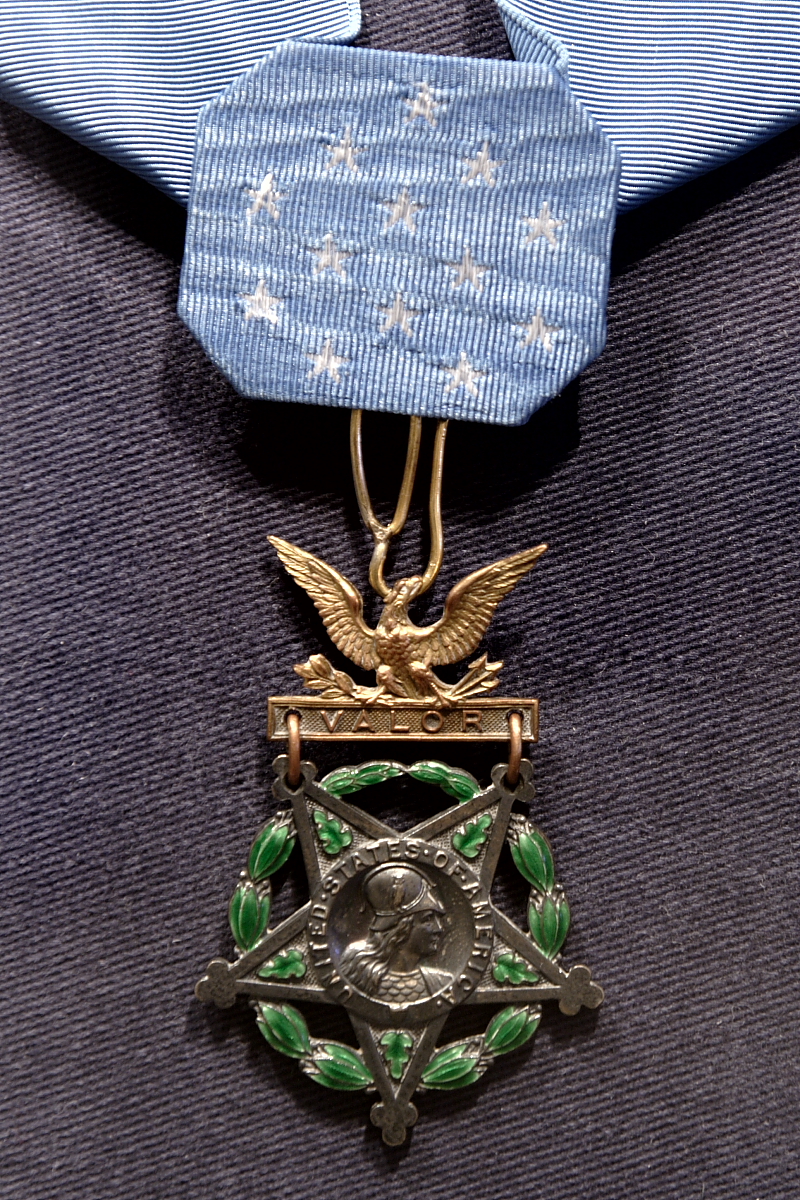 Captain Lindbergh was promoted to the rank of Colonel, Officers Reserve Corps, U.S. Army Air Corps, 18 July 1927. In the 1930s, he had various assignments, including evaluating new aircraft at Wright Field.
Two years after his transatlantic flight, Lindbergh married Miss Anne Spencer Morrow, daughter of the United States Ambassador to Mexico, 27 May 1929, at Englewood, New Jersey. They would have six children.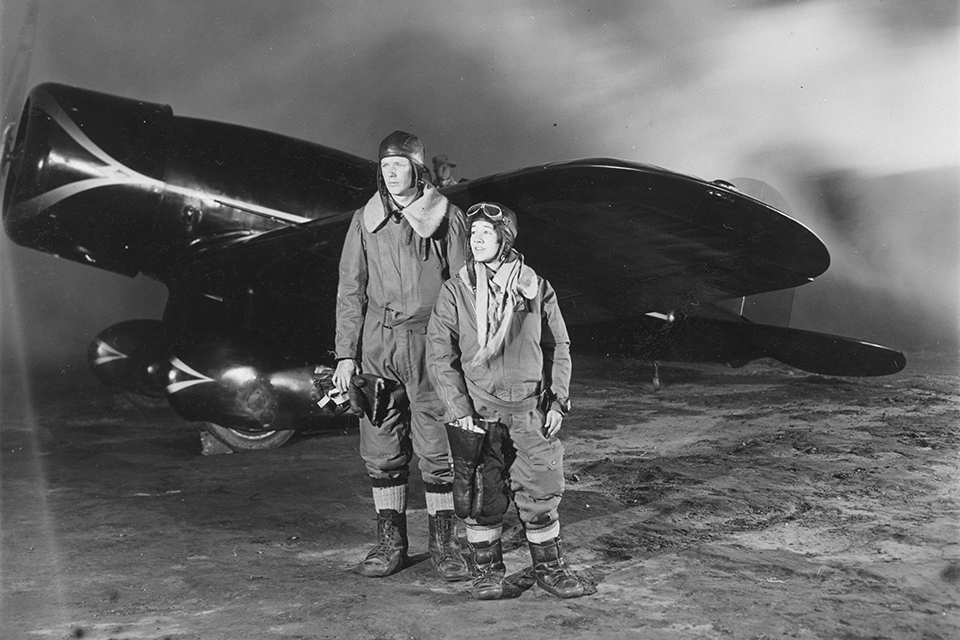 In 1930–1931, the Lindberghs flew a Lockheed Model 8 Sirius named Tingmissartoq from the United States to China, traveling through Canada, Alaska, Siberia, and Japan.  Anne Morrow Lindbergh wrote about the journey in North to the Orient (Harcourt, Brace and Co., 1935). The Sirius was equipped with floats for a part of the trip. In 1933 they flew the Model 8 to explore air routes in Europe, Africa and South America. NR211 is in the collection of the Smithsonian Institution, National Air and Space Museum.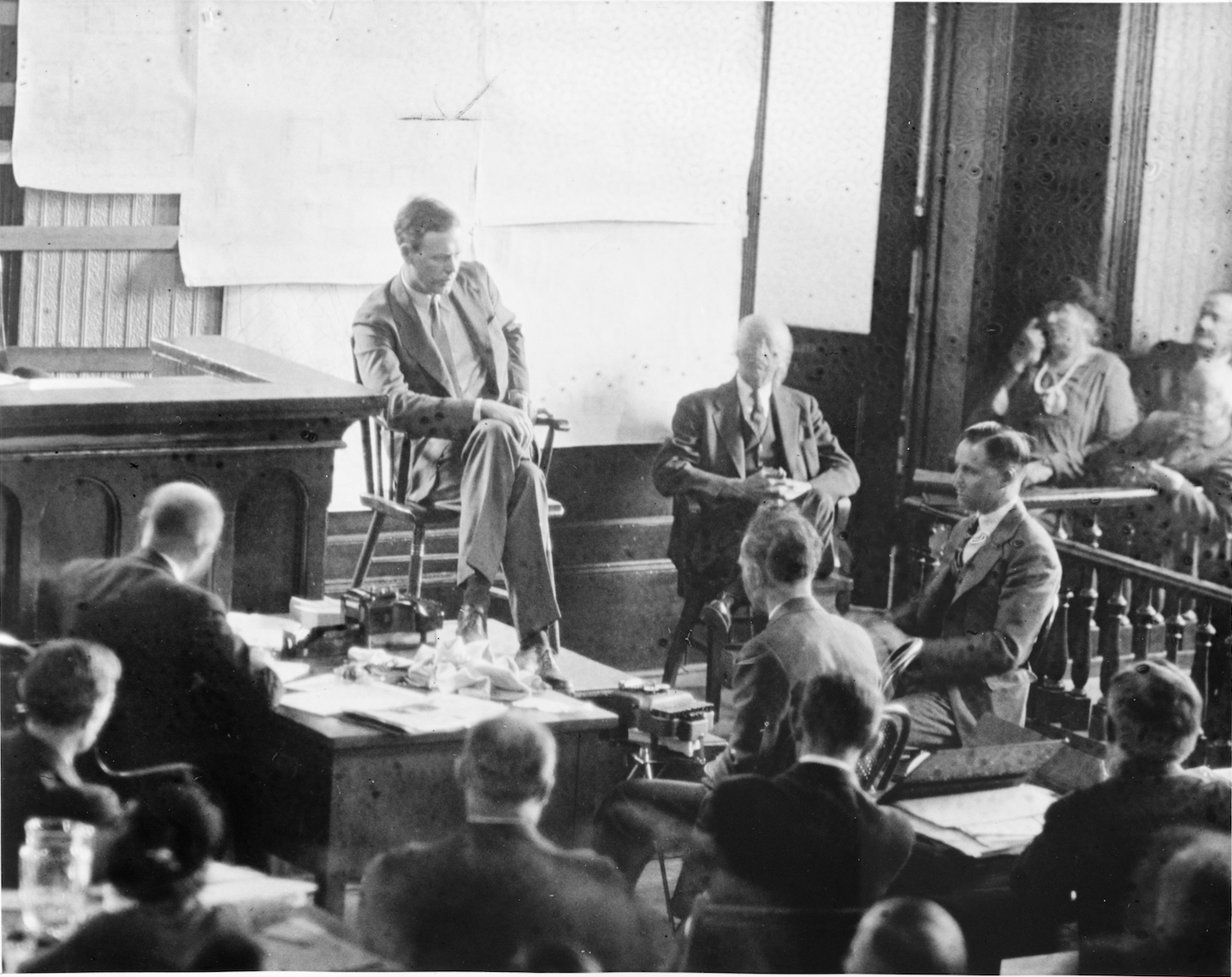 Their first son, Charles Augustus Lindbergh, Jr., was kidnapped from the family's home, 1 March 1932. A ransom of $50,000 was paid (equivalent to $1,015,526 today), however the boy's body was found 12 March. At "The Trial of the Century," Bruno Richard Hauptman was convicted of the crime. He was later executed.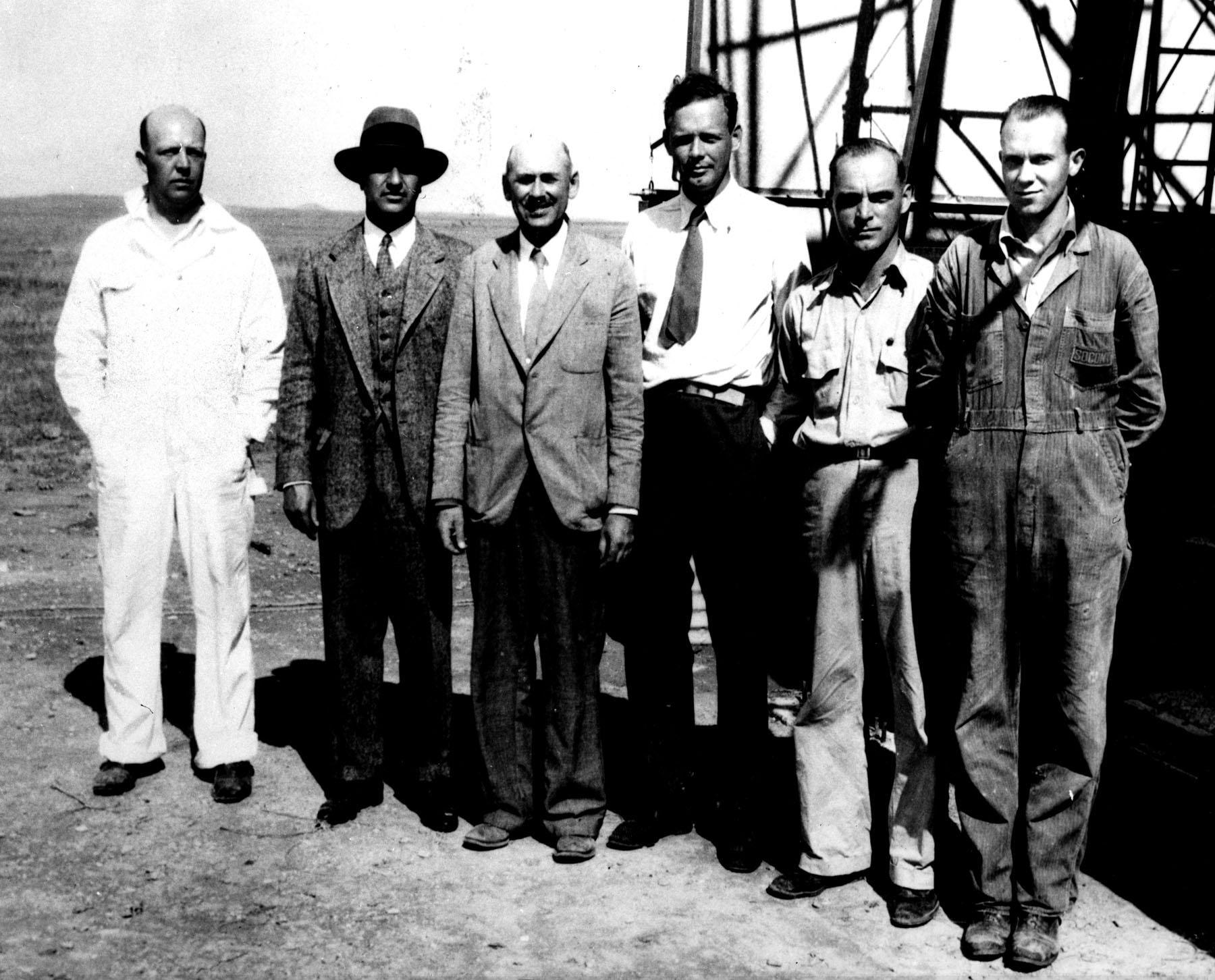 During the mid-1930s, Lindbergh was an active supporter of the rocketry experiments of Dr. Robert H. Goddard. He had other interests a well. With Nobel Prize winner Dr. Alexis Carrel, he invented the Perfusion Pump to allow oxygenated blood to be supplied to human organs. This eventually led to the "heart-lung machine" that made "open heart" surgery possible.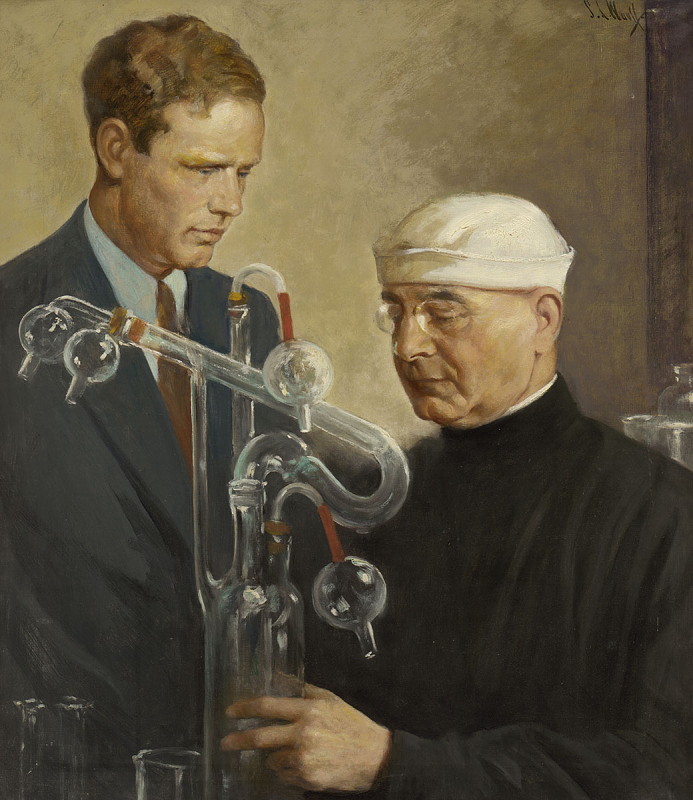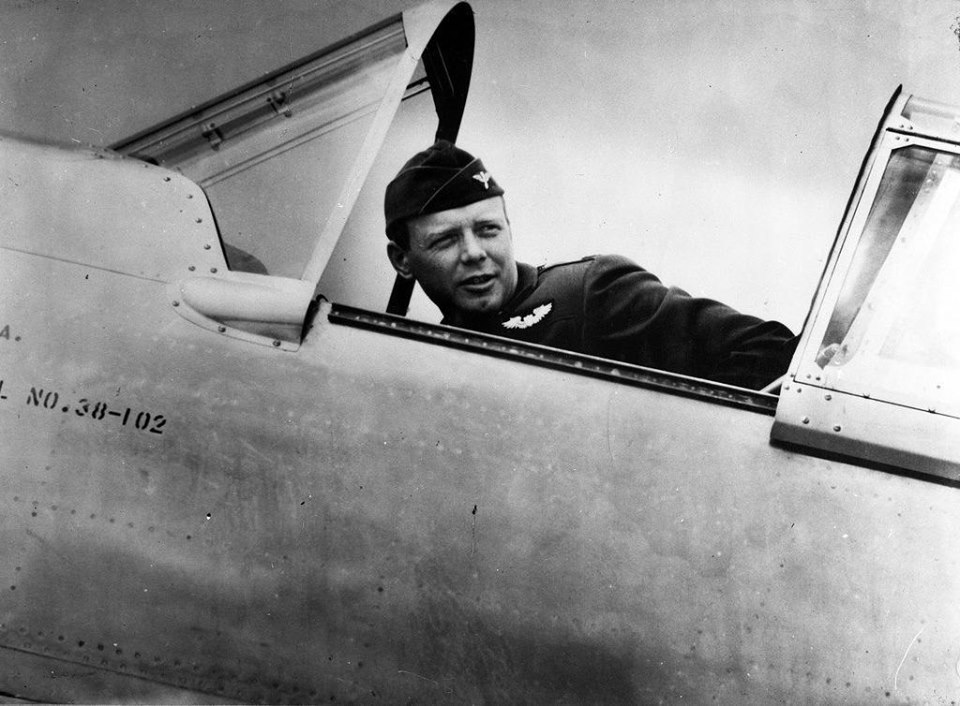 During World War II, Lindbergh served as a civilian adviser and flew the Chance Vought F4U-1 Corsair in combat missions with Marine fighter squadrons VMF-216 and VMF-222. He also flew the Lockheed P-38 Lightning with the Army Air Force 433rd Fighter Squadron, 475th Fighter Group.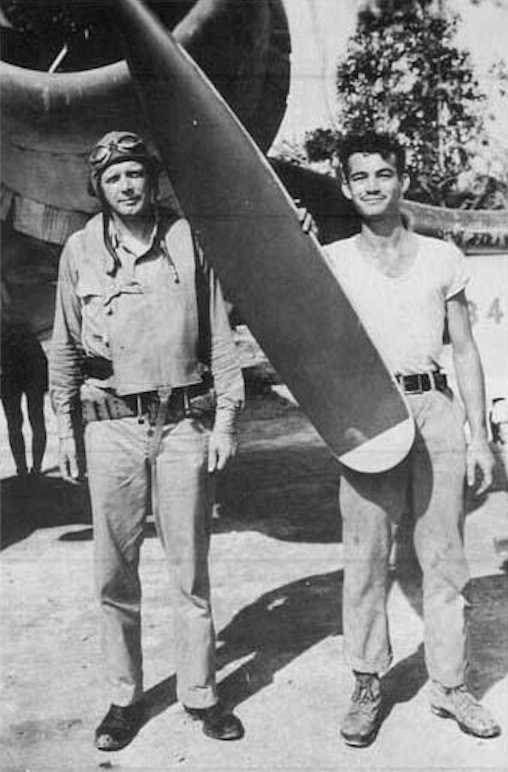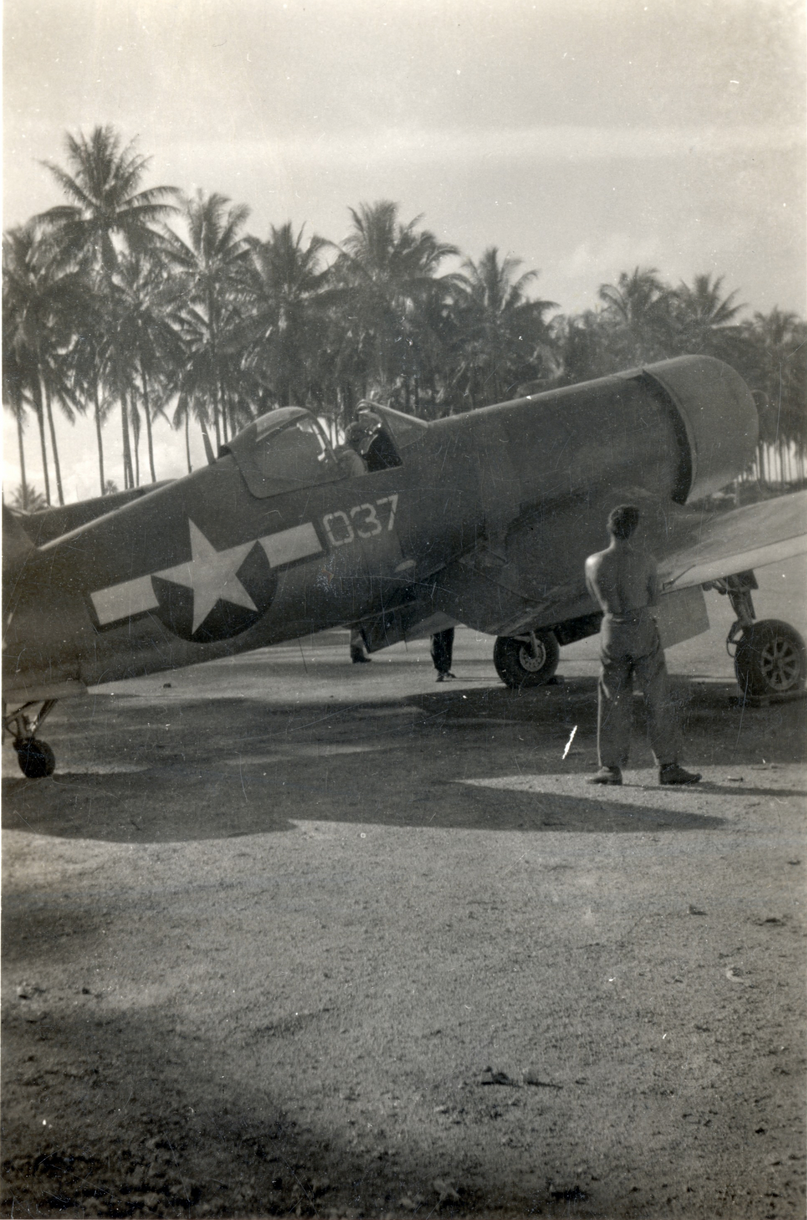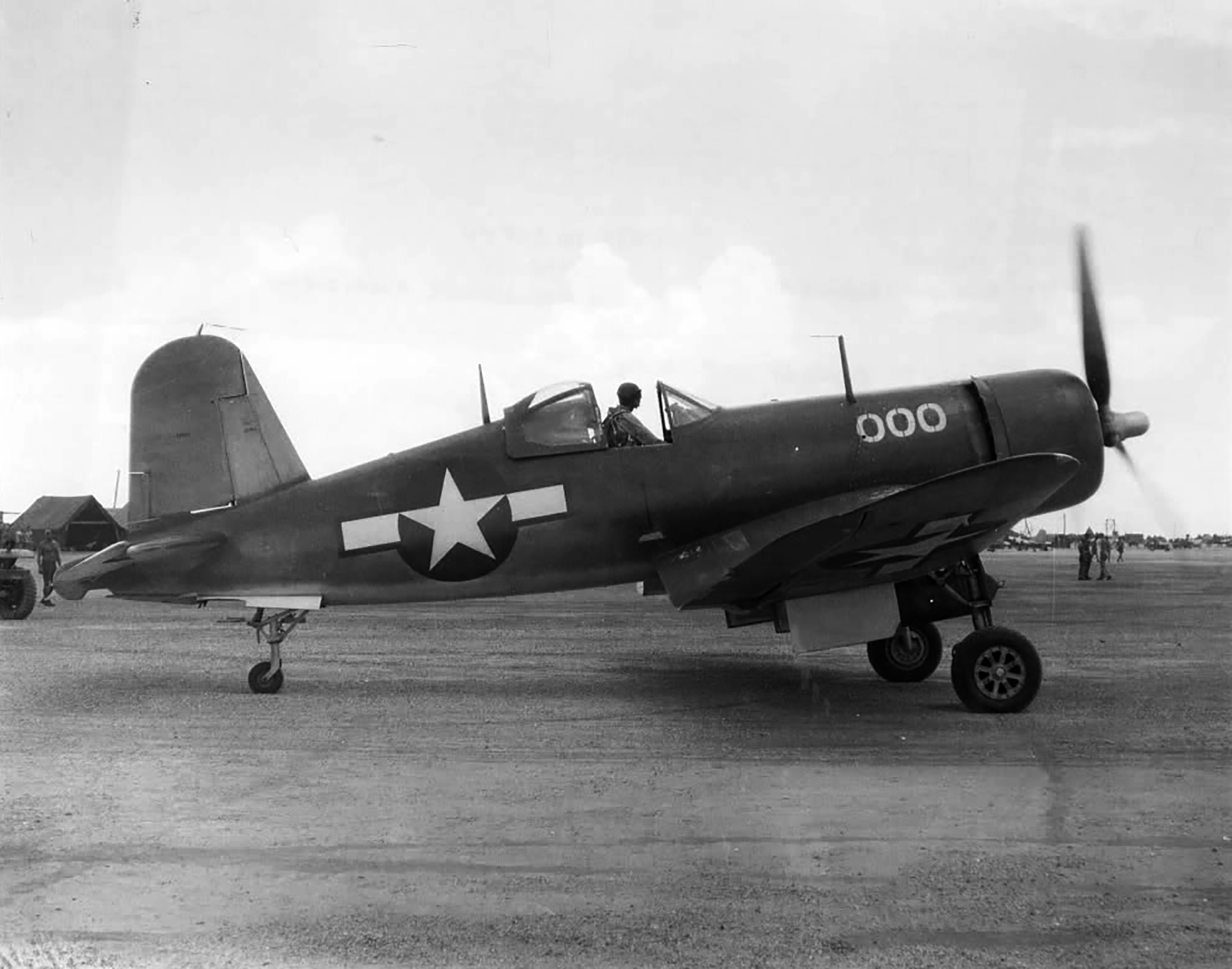 On 28 July 1944, Lindbergh was flying "Blue 3" with a flight of P-38s from the 433rd along the north coast of New Guinea. Over Elpaputih Bay, Blue Flight encountered enemy aircraft. Lindbergh shot down one of them. Various sources identify the aircraft as a Mitsubishi Ki-51 Type 99 "Sonia" flown by Captain Saburo Shimada.
He is starting down in a wing over—out of control. The nose goes down. The plane turns slightly as it picks up speed—down—down—down toward the sea. A fountain of spray—white foam on the water—waves circling outward as from a stone tossed in a pool—the waves merge into those of the sea—the foam disappears—the surface is at it was before.
—The Wartime Journals of Charles A. Lindbergh, by Charles Augustus Lindbergh, Harcourt Brace Jovanovoch, Inc., New York, 1970, at page 889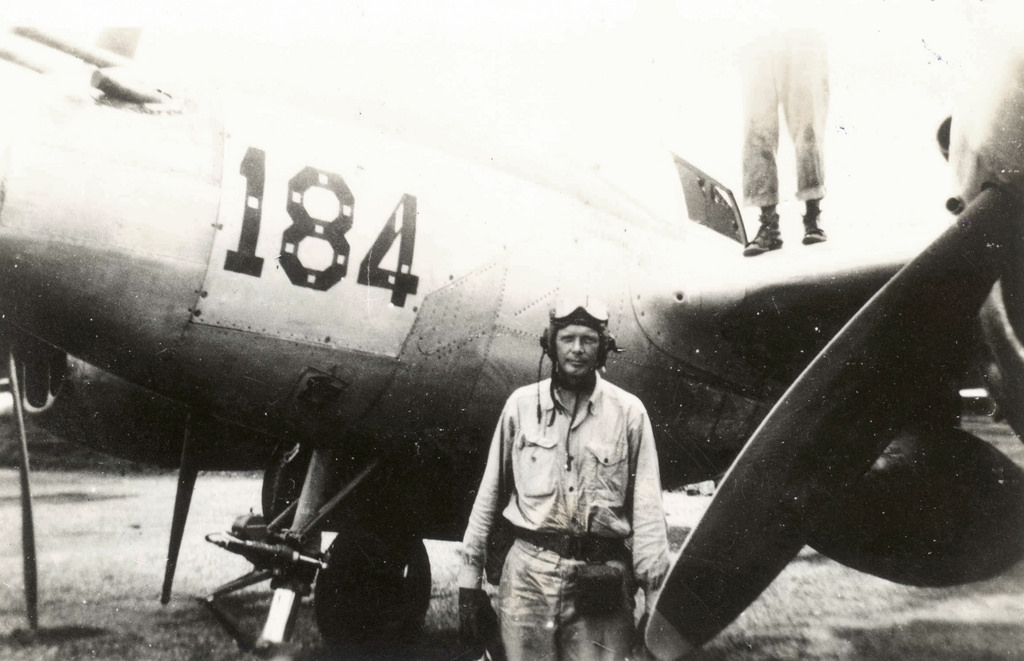 In 1954, President Dwight D. Eisenhower reactivated his Army Air Corps commission and appointed him Brigadier General, United States Air Force.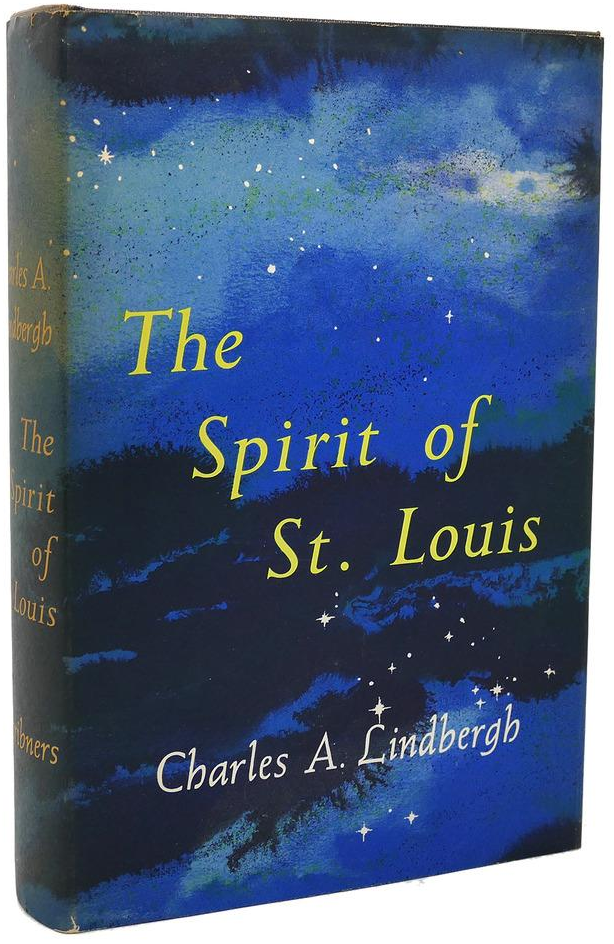 Charles A. Lindbergh was the author of We (G.P. Putnam's Sons, New York, 1927), Of Flight and Life, (Charles Scribner's Sons, New York, 1948), and The Spirit of St. Louis (Charles Scribner's Sons, New York, 1953). This third book won the Pulitzer Prize for biography in 1954, and is very highly recommended by This Day in Aviation. The book was made into a motion picture in 1957, directed by Billy Wilder and starring Jimmy Stewart as Lindbergh. (This film was a major influence on the author of TDiA.)
In 1972, while accompanying a television crew investigating a "lost tribe" in the Philippine Islands, Lindbergh and the group were stranded when their helicopter broke down. They were rescued by the 31st Aerospace rescue and Recovery Squadron, based at Clark Field.
Charles Lindbergh died on Maui, Hawaii, 26 August 1974. He was buried at the Palapala Ho'omau Church Cemetery, Kipahulu, Maui.
© 2022, Bryan R. Swopes