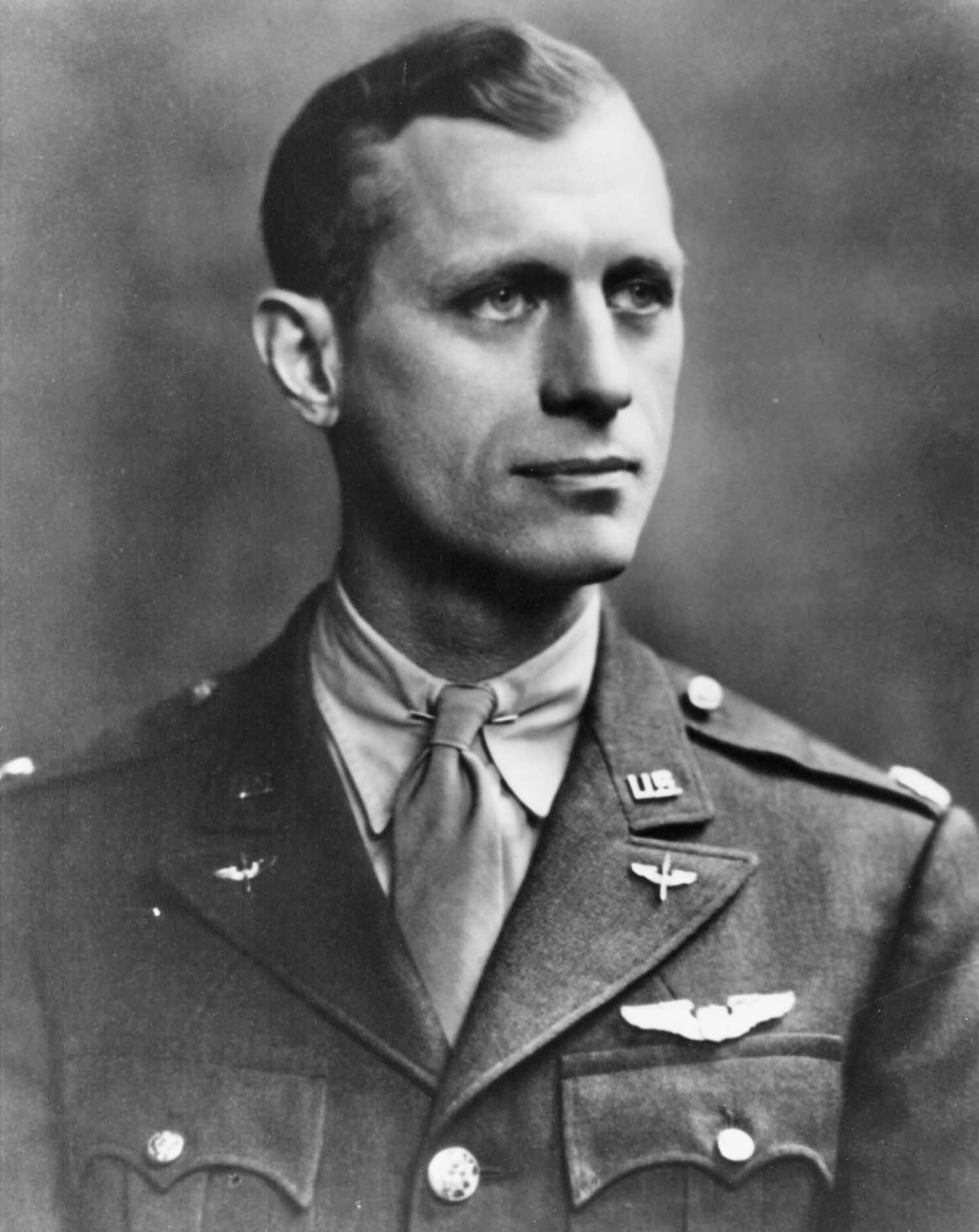 The President of the United States of America, in the name of Congress, takes pride in presenting the Medal of Honor (Posthumously) to
BRIGADIER GENERAL (AIR CORPS) FREDERICK WALKER CASTLE
UNITED STATES ARMY AIR FORCES,
for service as set forth in the following
CITATION:
         "For conspicuous gallantry and intrepidity in action above and beyond the call of duty while serving with the 487th Bombardment Group (H), 4th Bombardment Wing, Eighth Air Force.
Brigadier General Castle was air commander and leader of more than 2,000 heavy bombers in a strike against German airfields on 24 December 1944. En route to the target, the failure of one engine forced him to relinquish his place at the head of the formation. In order not to endanger friendly troops on the ground below, he refused to jettison his bombs to gain speed maneuverability. His lagging, unescorted aircraft became the target of numerous enemy fighters which ripped the left wing with cannon shells, set the oxygen system afire, and wounded two members of the crew. Repeated attacks started fires in two engines, leaving the Flying Fortress in imminent danger of exploding. Realizing the hopelessness of the situation, the bail-out order was given. Without regard for his personal safety he gallantly remained alone at the controls to afford all other crewmembers an opportunity to escape. Still another attack exploded gasoline tanks in the right wing, and the bomber plunged earthward, carrying General Castle to his death. His intrepidity and willing sacrifice of his life to save members of the crew were in keeping with the highest traditions of the military service."
/s/ HARRY S. TRUMAN
War Department, General Orders No. 22 (February 28, 1946)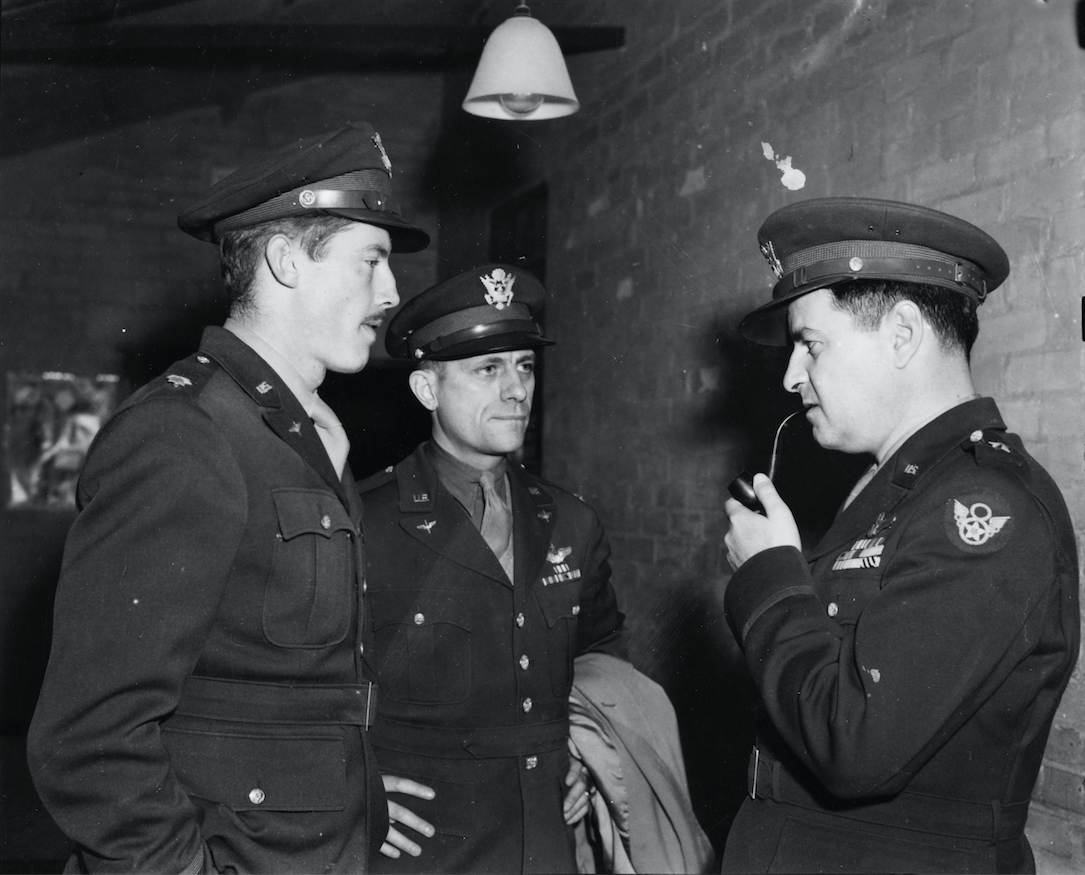 Brigadier General Frederick Walker Castle, commanding officer of the 4th Combat Bombardment Wing, Heavy, was flying the lead bomber of the 487th Bombardment Group, on Air Force Mission No. 760, which was an attack against German air fields. This was a "maximum effort" involving three air divisions—a total of 2,046 B-17 and B-24 bombers, escorted by 853 fighters. The 487th was leading the 3rd Air Division. The Group's target, with a total of 96 bombers, was the airfield at Babenhausen, Germany.
As the Wing's commander, General Castle flew as co-pilot aboard the lead ship, B-17G 44-8444 of the 487th, with pilot 1st Lieutenant Robert W. Harriman and his lead crew of 6 officers and 3 sergeant/gunners. As the leading Pathfinder, Treble Four carried three navigators.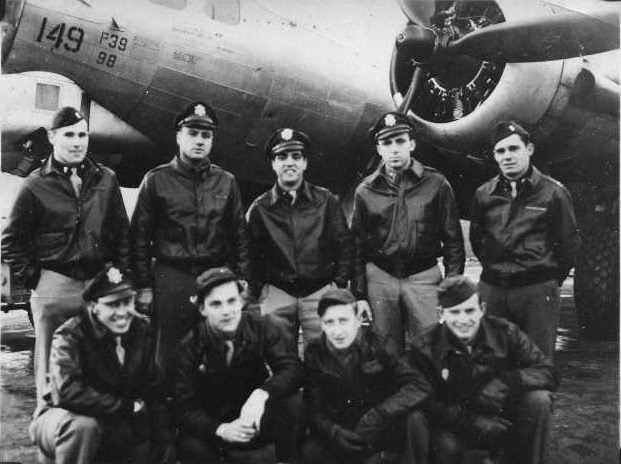 The group began taking off from RAF Lavenham at 0900 and assembled at 7,000 feet (2,134 meters) in what was described as "perfect weather." En route to their target, the B-17s continued climbing to 22,000 feet (6,706 meters) and leveled off at 1223.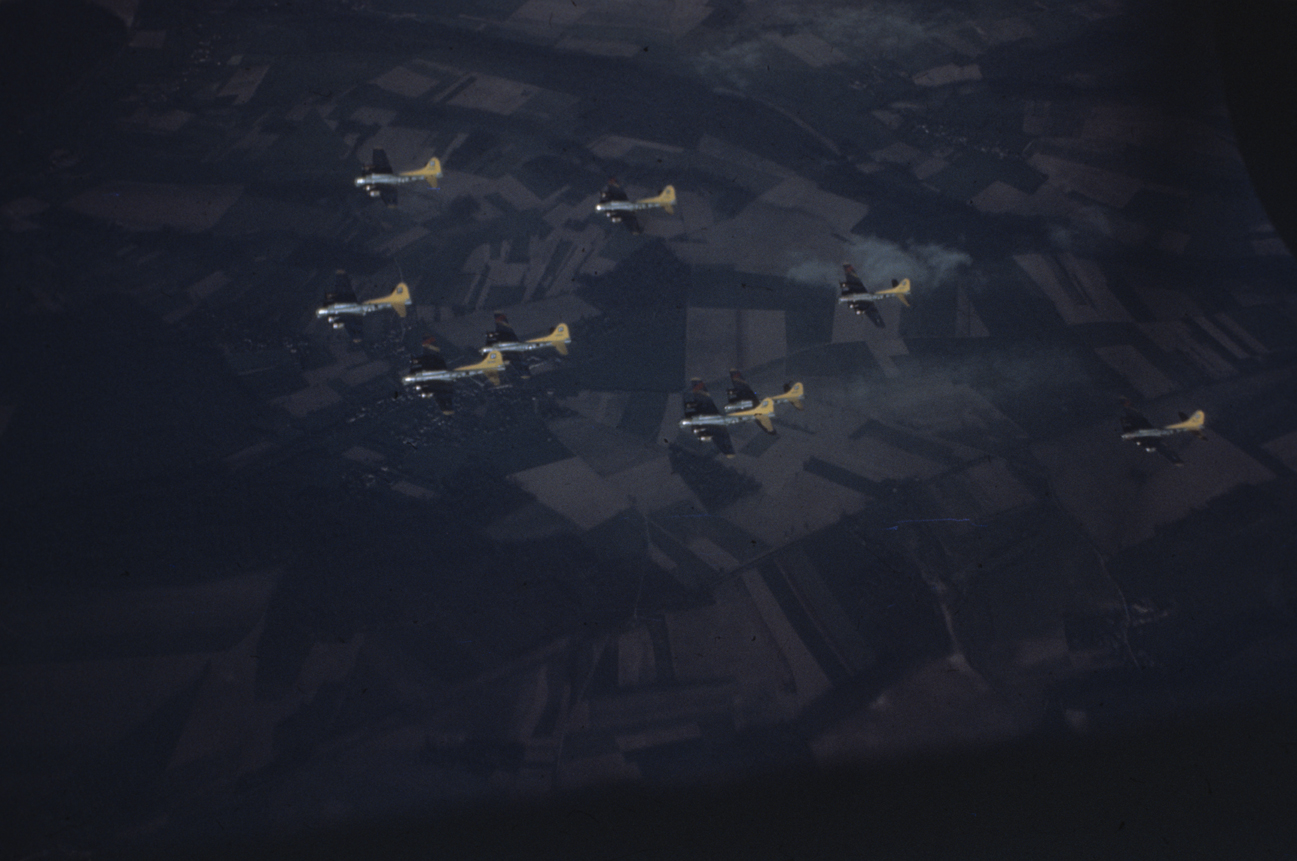 At about this time, Treble Four's number four engine, outboard on the right wing, began losing oil and could not produce its normal power. As the bomber slowed, it dropped out of the formation, with General Castle relinquishing the lead to a second Pathfinder B-17. The airplane, now on its own, was quickly attacked by Luftwaffe fighters, putting two engines out of operation and setting the bomber on fire. Two crewmen were wounded in the first attack.
The Battle of the Bulge, a major land engagement, was under way, and Castle's bomber was overhead American 1st Army formations. The General did not want it to come down among the friendly lines with its full load of bombs.
Lieutenant Harriman and General Castle continued to fly the disabled airplane as the crew was ordered to abandon ship. Six men bailed out. One man was machine-gunned in his parachute by an enemy fighter and was killed. Another lost his parachute and also died. A third died of his wounds at a hospital.
At about 12,000 feet (3,658 meters) the B-17's right wing came off and Treble Four entered a violent spin. The fuselage broke into several sections. The largest remaining part of the airplane, the forward fuselage, including the bomb bay, left wing and inboard right wing, crashed approximately 300 yards (275 meters) from Chateaux d'Englebermont in Belgium. The wreck was on fire and bombs exploded.
Lieutenant Harriman and General Castle, still in the cockpit, were killed.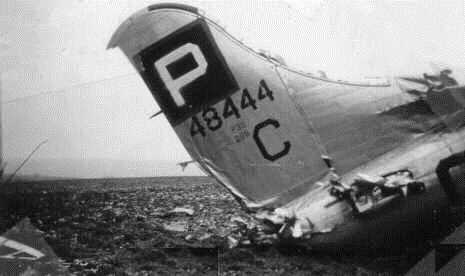 Treble Four was a B-17G-65-VE Flying Fortress, built by the Vega Aircraft Corporation (a subsidiary of Lockheed) at Burbank, California. It was delivered to Dallas, Texas, 14 September 1944. After crossing the continent, the new bomber departed Bangor, Maine, 16 October 1944, and headed across the North Atlantic Ocean for England. On 20 November, 44-8444 was assigned to the 836th Bombardment Squadron (Heavy), 487th Bombardment Group (Heavy), at Air Force Station 137 (RAF Lavenham), near Sudbury, Suffolk, England.
The airplane was a "Pathfinder," equipped with H2X ground-mapping radar which allowed a radar navigator to locate a target through cloud cover. The rotating antenna replaced the bomber's ventral ball turret.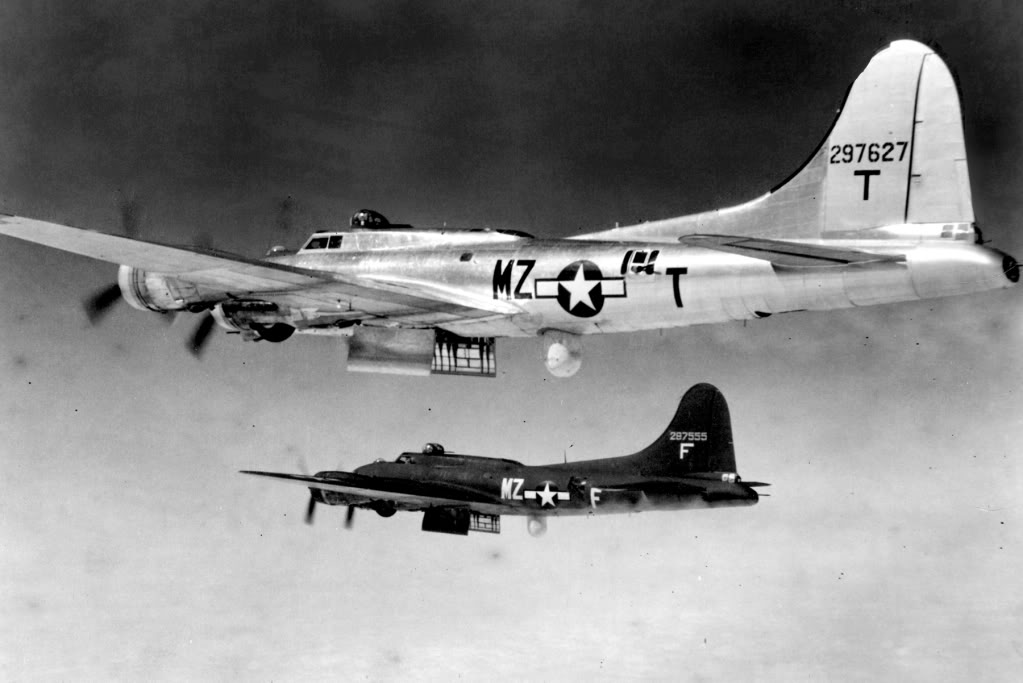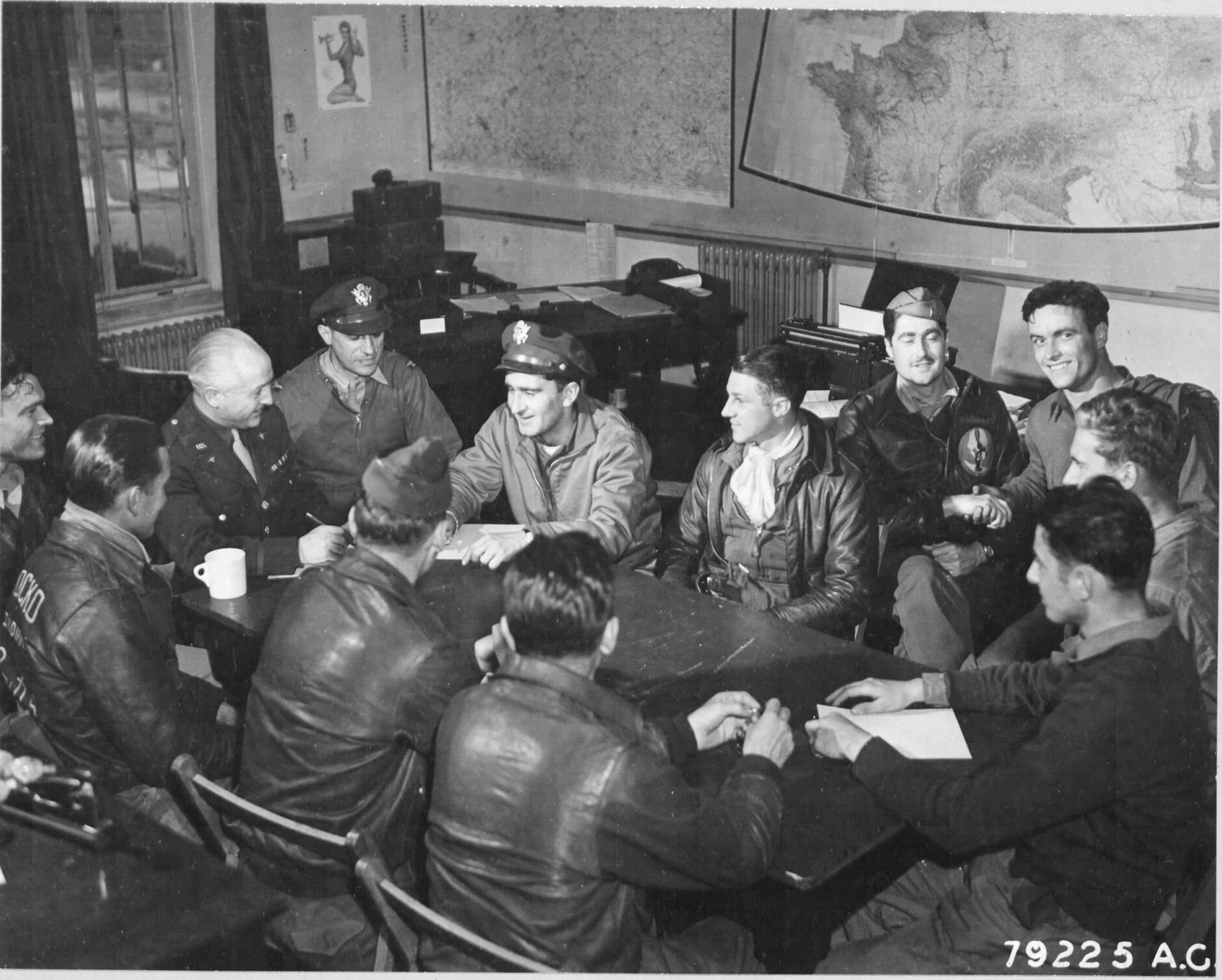 Frederick Walker Castle was born at Fort William McKinley, Manila, Luzon, Philippine Islands, 14 October 1908. He was the first of three children of 2nd Lieutenant Benjamin Frederick Castle, United States Army, and Winifred Alice Walker Castle.
Castle attended Boonton High School, in Boonton, New Jersey, and the Storm King School at Cornwall-on-Hudson, New York.
Castle enlisted in the New Jersey National Guard in 1924. He entered the United States Military Academy at West Point, New York, as a cadet in 1926. Upon graduating, on  12 June 1930, he was commissioned a 2nd Lieutenant, Corps of Engineers, United States Army.
Transferred to Air Corps, 1931, trained as a pilot at March Field, near Riverside, California.
12 September 1936, 1st Lt., Air Corps, 27th Division Aviation
Recalled to active duty at the rank of captain, January 1942. He was assigned to the staff of Major General Ira Eaker, engaged in forming Eighth Air Force in England. He was promoted to colonel, January 1943. He served as chief of staff for supply.
From 19 June 1943, Colonel Castle commanded the 94th Bombardment Group, Heavy, at RAF Bury St. Edmunds (USAAF Station 468), and in April 1944, took command of the 4th Combat Bomb Wing, Heavy. Castle was promoted to the rank of brigadier general, 20 November 1944.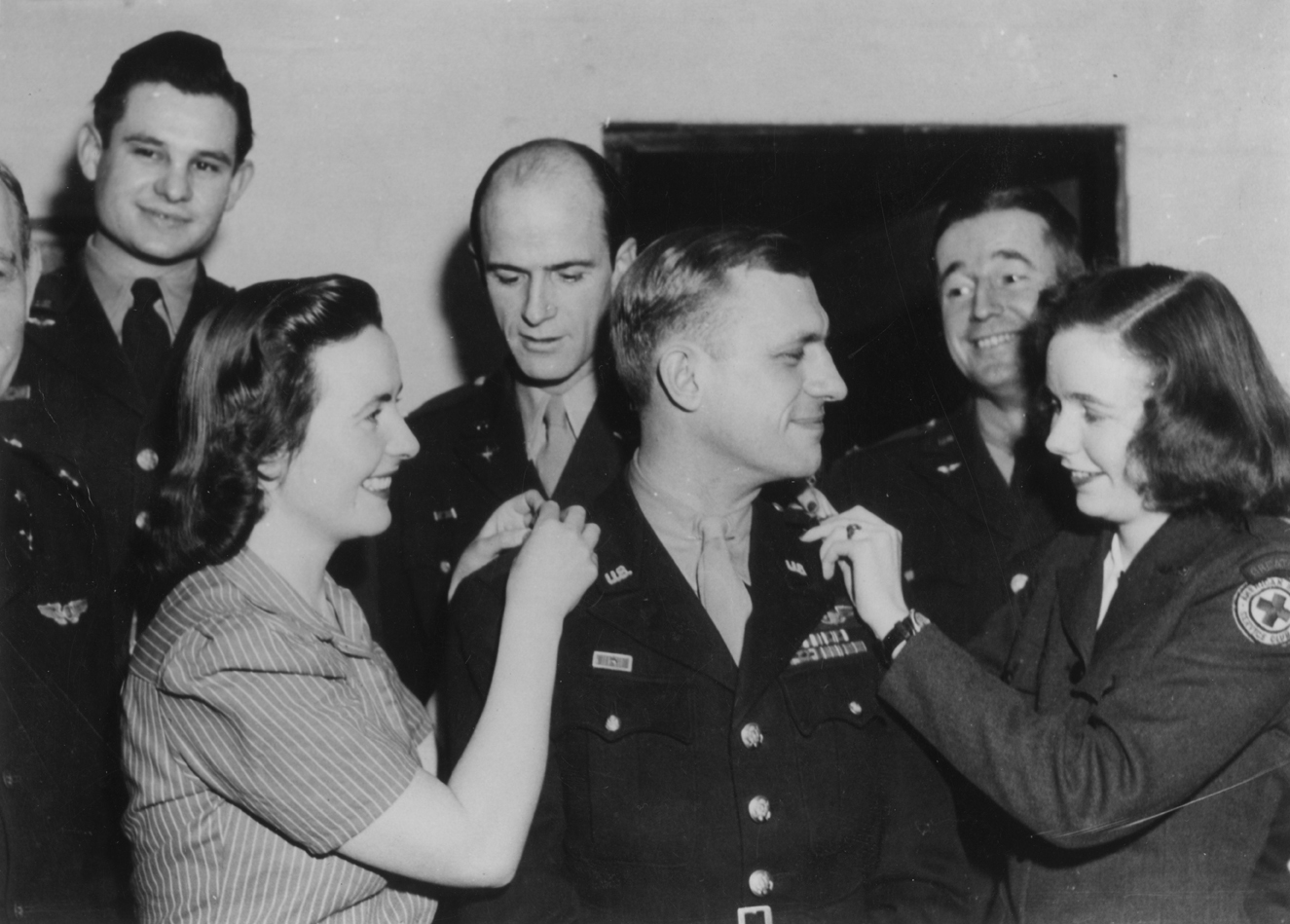 General Castle's remains was buried at the Henri Chapelle American Cemetery near Welkenraedt, Belgium.
In addition to the Medal of Honor, Brigadier General Castle was awarded the Legion of Merit, the Silver Star, the Distinguished Flying Cross with three oak leaf clusters (four awards), and the Air Medal with four oak leaf clusters. The Union of Soviet Socialist Republics awarded him its Орден Кутузова (Orden Kutuzova, the Order of Kutuzov); Belgium, the Croix de Guerre avec palme; France appointed him an Officier de la Légion d'honneur and awarded its Croix de Guerre avec palme.
Merced Army Airfield was renamed Castle Field, 17 January 1946, in honor of General Castle.
NOTE: A detailed analysis of "The Crash of B-17 44-8444 Treble Four" by Paul M. Webber can be found at: https://web.archive.org/web/20170127032552/http://www.geocities.ws/pmwebber/castle_treble4.htm
© 2018, Bryan R. Swopes