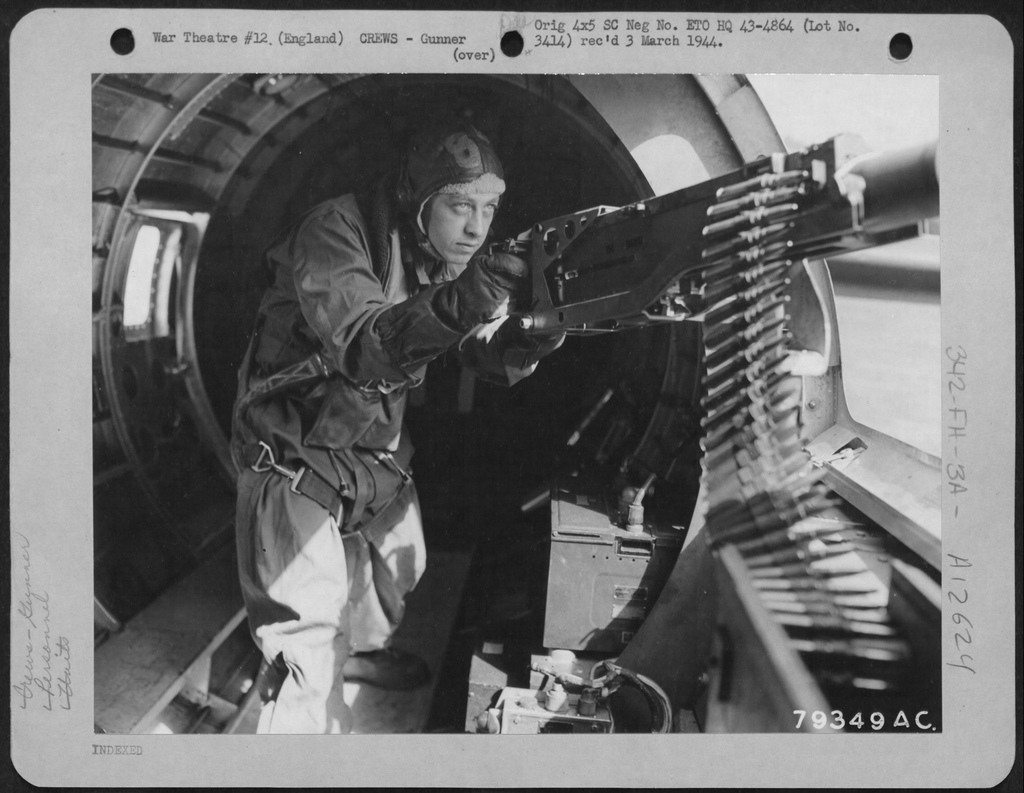 31 July 1923: The original patent application, Serial No. 654,955, for the legendary Browning .50-caliber machine gun was filed with the United States Patent Office on 31 July 1923. Patent Number 1,628,226 was issued to the estate of John Moses Browning by the Patent Office on 10 May 1927.
The majority of United States combat aircraft during World War II were armed with the Browning Machine Gun, Caliber .50, AN-M2. The machine gun could be mounted as a fixed weapon in the aircraft's wings or nose, in flexible mounts, or power-operated turrets.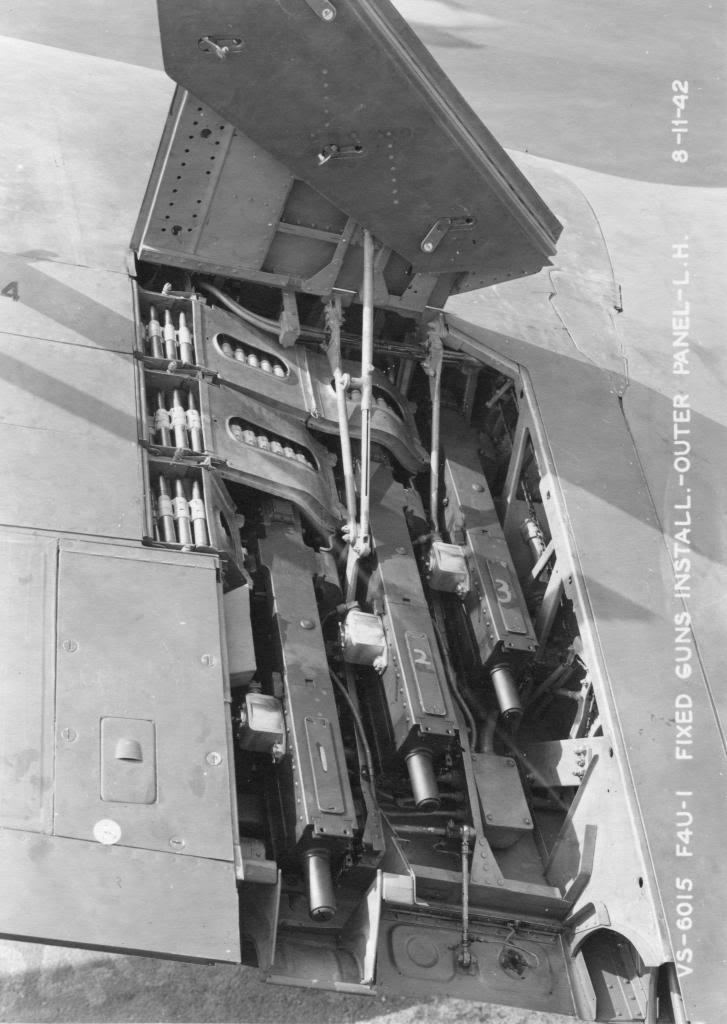 The  basic aircraft Browning machine gun, cal. .50, AN-M2. . . is an automatic, recoil-operated, belt-fed, air-cooled machine gun. The metallic link disintegrating belt is used in all firing of the gun. The gun is designed for all cal. .50 aircraft machine gun installations. By properly repositioning some of the component parts, ammunition may be fed into the gun from either the right or the left side.
—TM9-225 War Department Technical Manual, BROWNING MACHINE GUN, CALIBER .50, AN-M2, AIRCRAFT, BASIC, 28 January 1947, Section II., Paragraph 3. General, at Page 2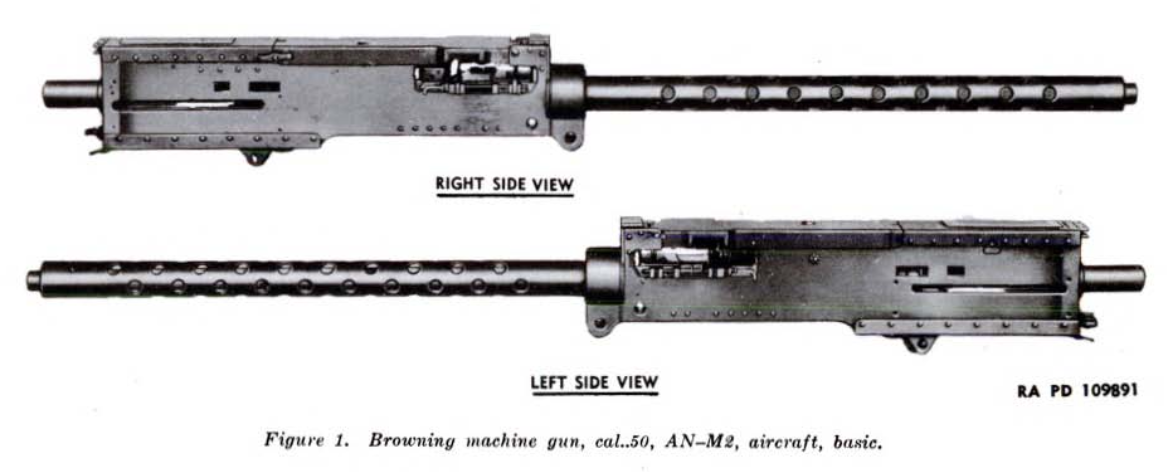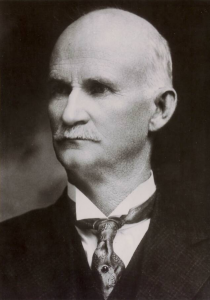 The Browning Machine Gun ("BMG") was designed by John Moses Browning, who had also designed the Automatic Pistol, Caliber .45, M1911, the standard sidearm of the U.S. military for 74 years;  the Rifle, Caliber .30, Automatic, Browning, M1918 (best known as the "Browning Automatic Rifle" or "BAR"); the Browning Machine Gun, Caliber .30, M1919; and the Browning Hi-Power, a 9 × 19 mm double-action semiautomatic pistol designed for Fabrique National (FN) of Herstal, Belgium.
The AN-M2 aircraft machine gun has an overall length of 56.25 inches (1.429 meters) and weighs 61.00 pounds (27.67 kilograms). The barrel is cylindrical, and 36.00 inches (0.91 meters) long. It is surrounded by a barrel jacket with ventilation holes to dissipate heat. The bore has 8 rifled-grooves with a right-hand twist, making one complete turn in every 15.00 inches (0.381 meters).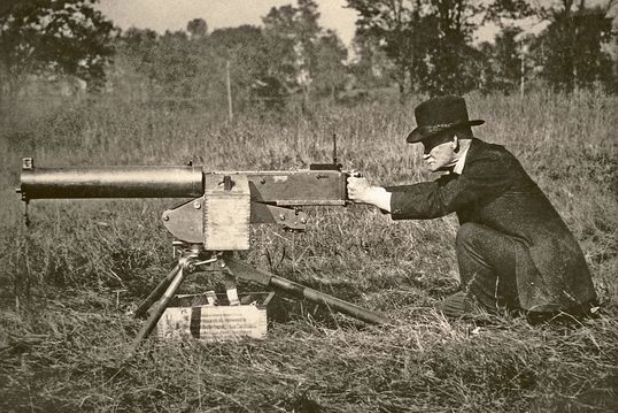 The basic AN-M2 gun could be modified to be manually fired with the substitution of a "spade grip" back plate. It could also be changed from left-hand ammunition feed to right hand by reversing some internal parts.
The M2 machine gun had a rate of fire of 750 to 850 rounds per minute.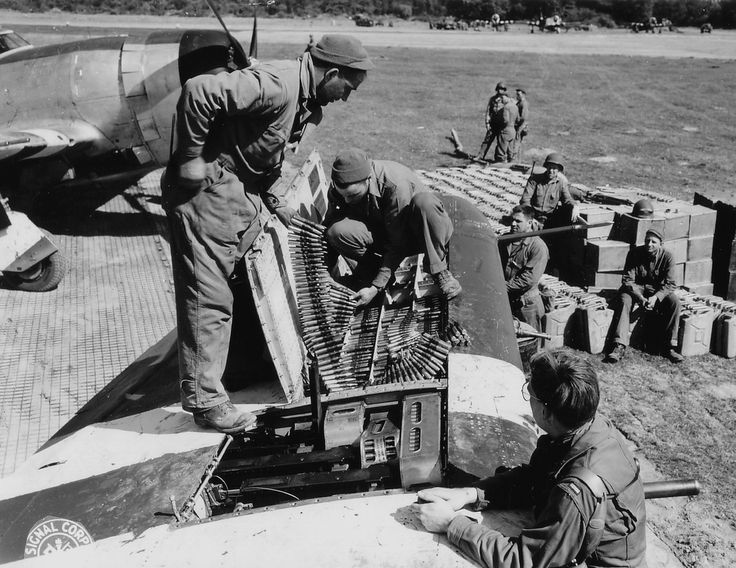 Ammunition is ball, armor-piercing, armor-piercing-incendiary, tracer, blank (no bullet), and dummy. The armor-piercing cartridge, M2, has a muzzle velocity of 2,840 feet per second (866 meters per second) and maximum range of 7,275 yards (6,652 meters). Some .50-caliber rounds have muzzle velocities as high as 3,450 feet per second (1,052 meters per second), though most range from 2,730 fps to 2,900 fps (832–884 m/s). The ammunition produces chamber pressures of approximately 55,000 pounds per square inch (3,792 bar).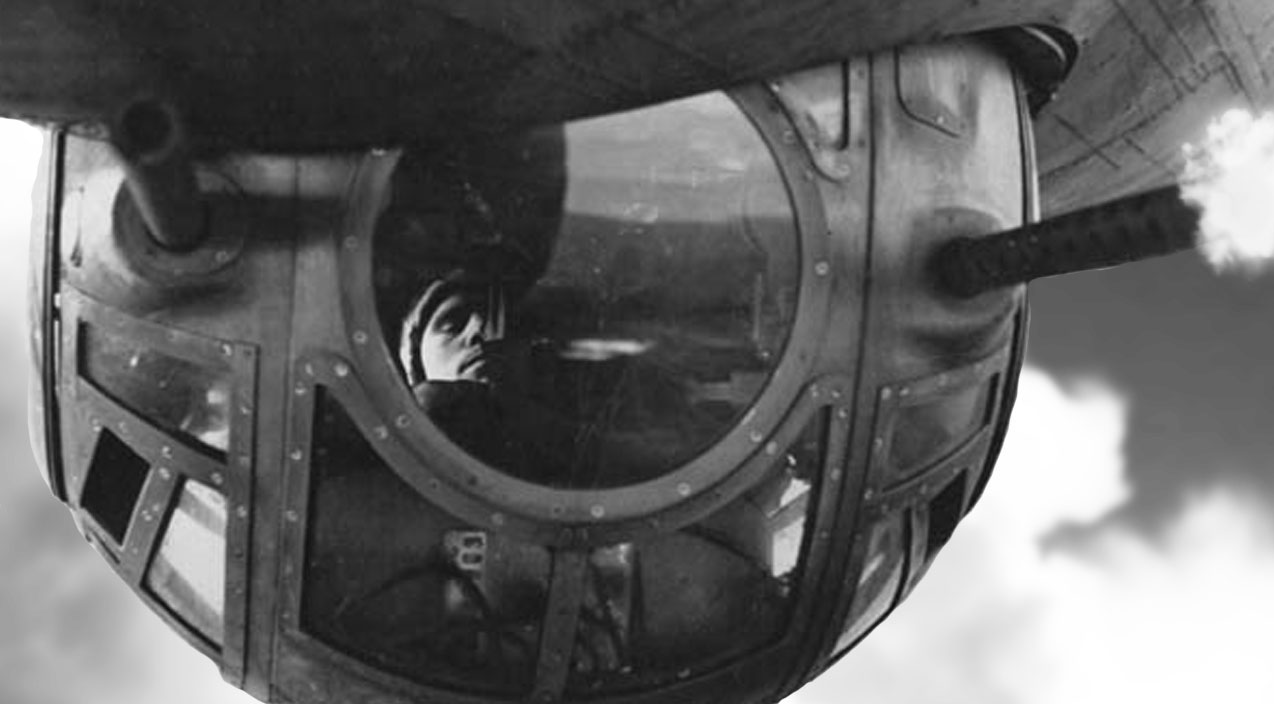 The .50 BMG cartridge is 5.45 inches (13.843 centimeters) long (NATO 12.7 × 99). The rimless, tapered bottleneck case is 3.91 inches (9.931 centimeters) long, with diameters of 0.560 inches (14.224 millimeters) at the neck, 0.735 inches (18.669 millimeters) at the shoulder, and 0.804 inches (20.422 millimeters) at the base. The bullet is 2.31 inches (58.67 millimeters) long, with a maximum diameter of 0.510 inches (12.954 millimeters) and weighs 706.7 grains (1.6 ounces, 45.8 grams).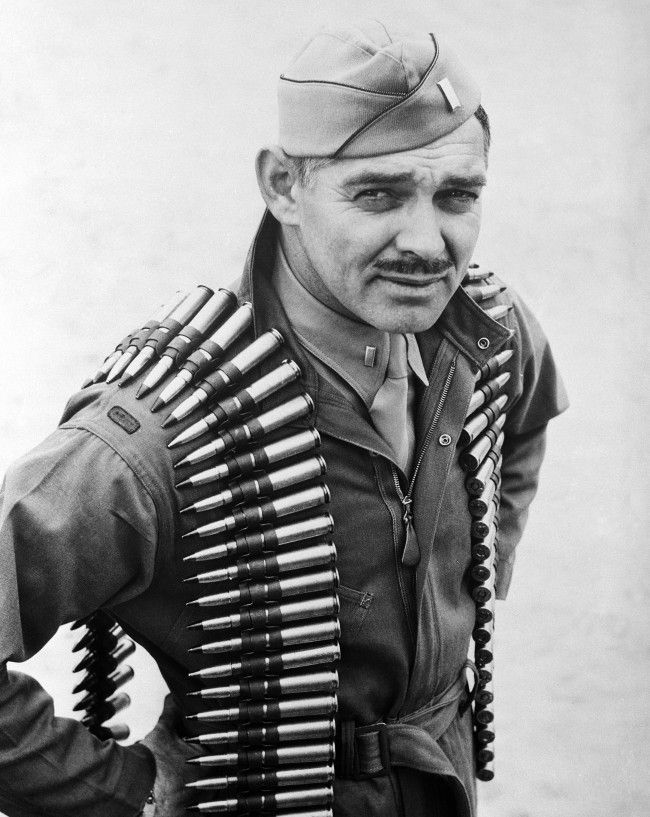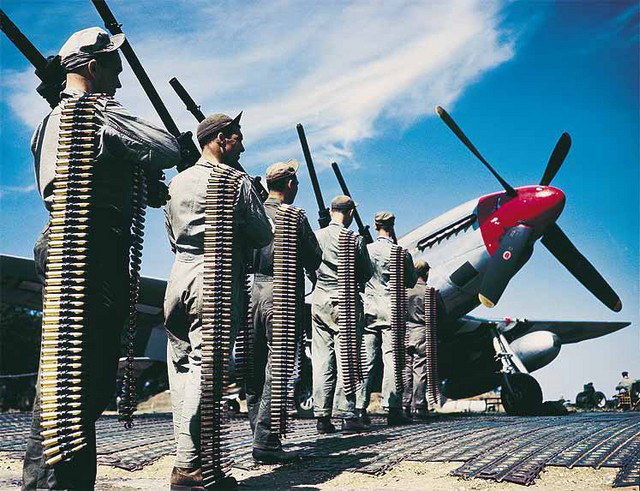 © 2018, Bryan R. Swopes