15 June 1969: At Edwards Air Force Base, California, the second Lockheed C-5A Galaxy transport, 66-8304, set several records, including the heaviest takeoff weight, 762,800 pounds (346,000 kilograms), and the heaviest landing weight, 600,000 pounds (272,155 kilograms).
The Dayton Daily News reported:
C-5 Galaxy Heaviest Ever Flown
     The world's largest airplane, the Air Force's Lockheed C-5 Galaxy, took off weighing more than three-quarter of a million pounds Sunday, the heaviest weight ever flown in an aircraft.
     The flight was made at Edwards Air Force Base, Calif., as a routine step in the continuing C-5 test program, according to Aeronautical Systems Division officials at Wright-Patterson AFB, where the C-5 program is managed.
     THE PLANE WEIGHED 762,000 pounds at takeoff. This included 325,000 pounds for the plane itself, 50,000 pounds of test equipment, 233,000 pounds of fuel, and 154,000 pounds of water ballast simulating cargo.
     Previously the C-5 had taken off at a record weight of 728,100 pounds.
     THE HEAVYWEIGHT was the No. 2 C-5, which flew from Marrietta, Ga., where teh planes are built by the Lockheed Georgia Co., to Edwards.
      Meantime, C-5 No. 5, which will come to Wright-Patterson next year, has made its maiden flight at Dobbins AFB, Ga.
     The big transport plane flew for an hour and 25 minutes over north Georgia last Thursday.
      THE PLANE IS SCHEDULED to arrive at ASD's directorate of flight test for all-weather testing in March, 1970.
—Dayton Daily News, Vol. 92, No. 281, Monday, June 16, 1969, at Page 3, Column 1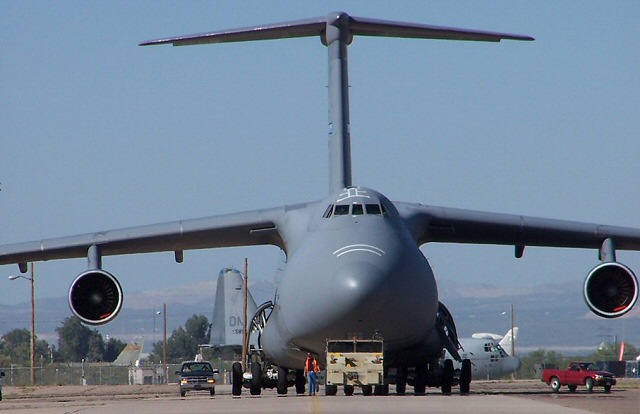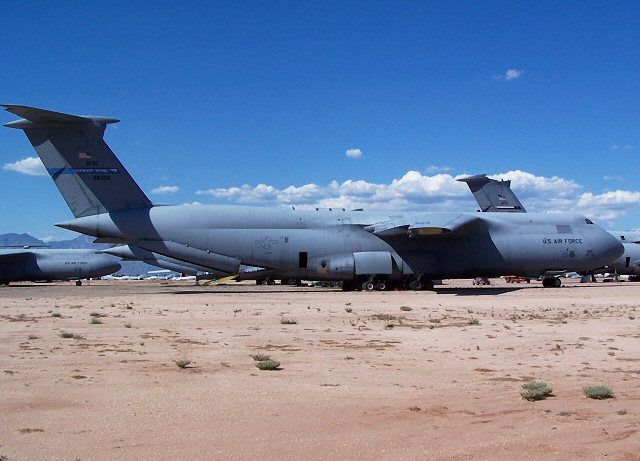 © 2015, Bryan R. Swopes