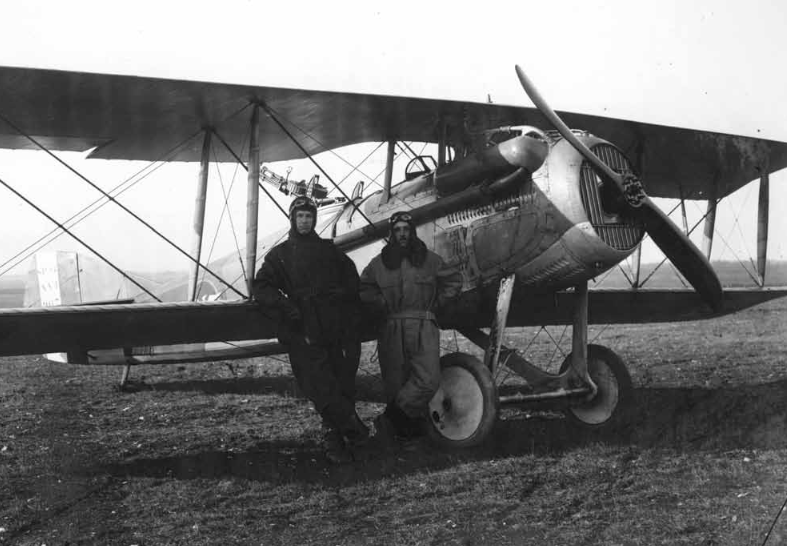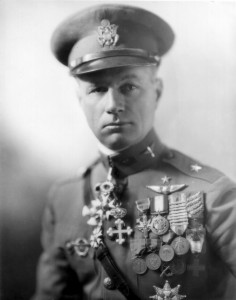 The 1st Aero Squadron, I Corps Observation Group, First United States Army, under the command of Colonel William Mitchell, Aviation Section, Signal Corps, United States Army, made its first combat patrol over the front lines from their airfield at Ourches, France. They were equipped with the two-place Société Pour L'Aviation et ses Dérivés SPAD S.XVI A.2. They patrolled the lines, scouted troop movements, and took photographs in support of the U.S. Army I Corps and French XXXVIII Corps. This was the first United States air unit in combat during World War I.
The SPAD S.XVI was intended as an improvement of the earlier SPAD S.XI A.2, which was a two-place development of the SPAD S.XIII C.1 fighter. The S.XVI is single-engine, two-place, two-bay biplane with fixed landing gear. It was crewed by a pilot and observer/gunner. The wings are swept aft approximately 4° and are staggered, moving the center of lift aft to compensate for the airplane's longer fuselage. The lower wing's chord is significantly narrower than the upper. Ailerons are on the upper wing only.
The S.XVI A.2 is 7.707 meters (25 feet, 3.425 inches) long with an upper wingspan of 11.220 meters (36 feet, 9.732 inches) and lower span of 10.900 meters (35 feet, 9.133 inches). Its height is 2.850 meters (9 feet, 4.211 inches) with the fuselage in a level attitude. The airplane has an empty weight of 906 kilograms (1,997 pounds) and gross weight of 1,140 kilograms (2,513 pounds).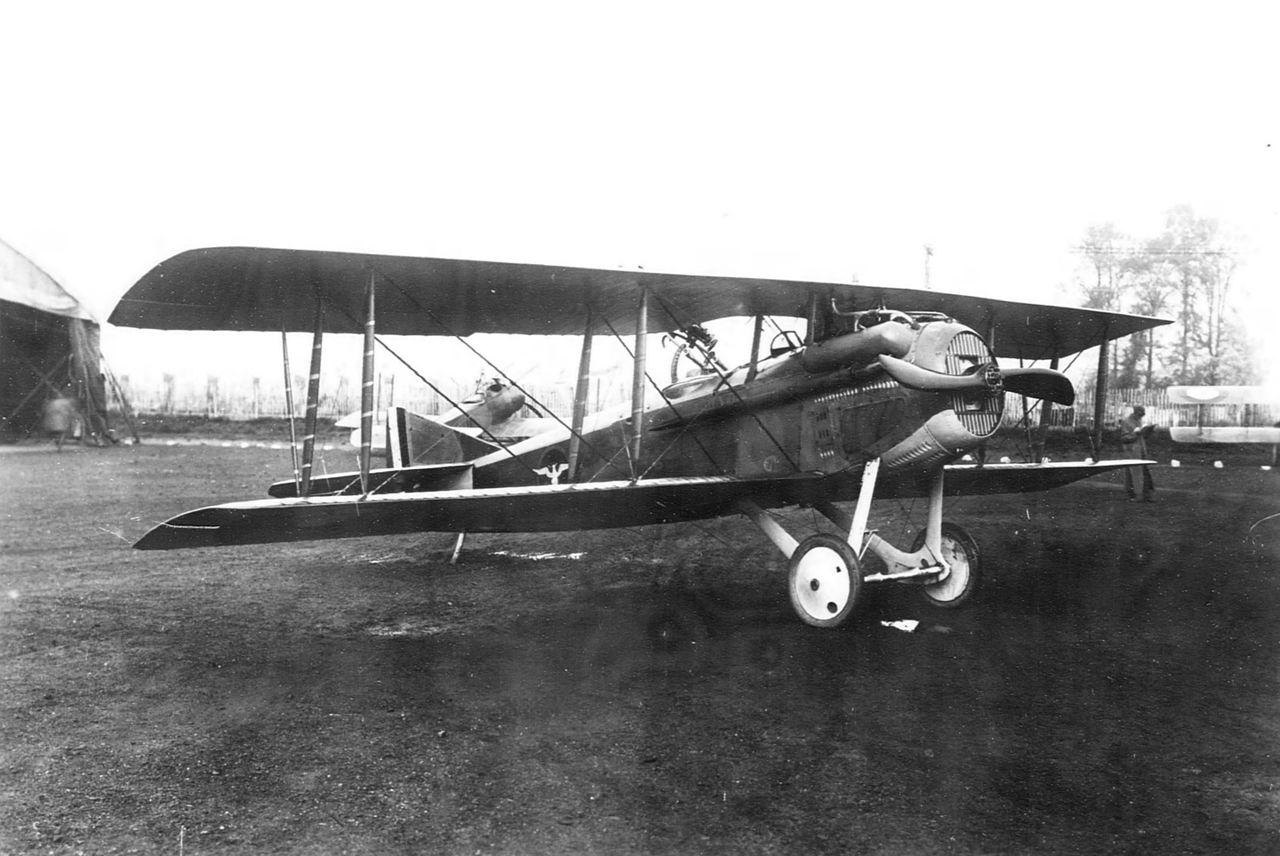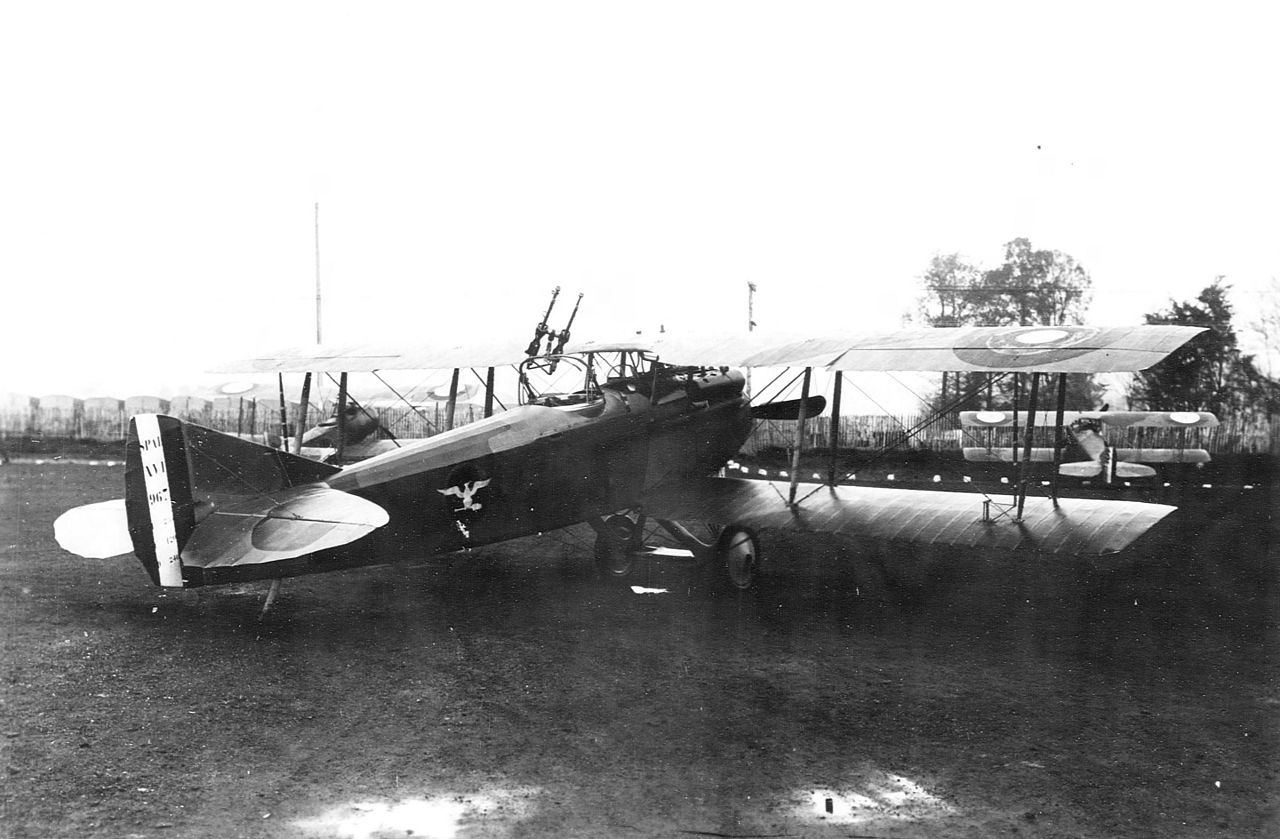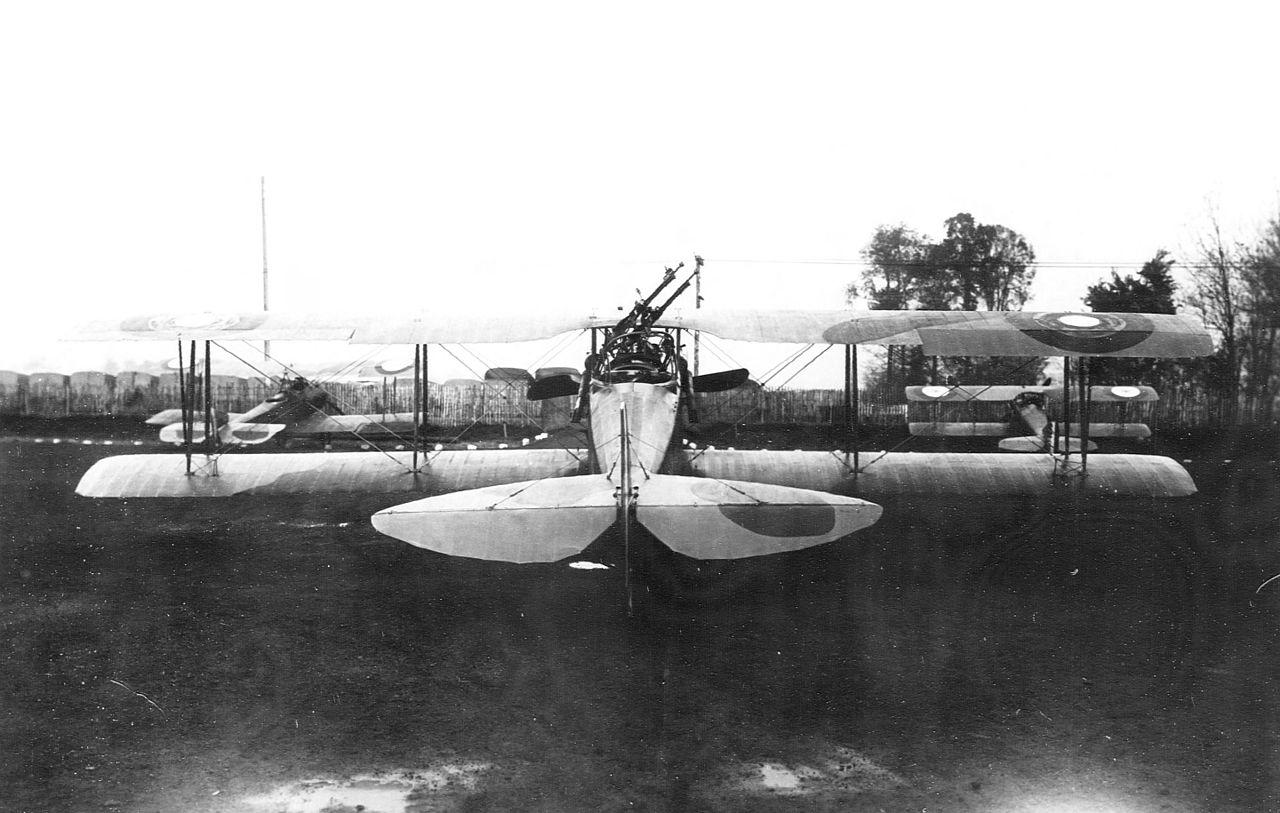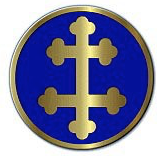 The SPAD XVI was powered by a right-hand tractor, water-cooled, normally-aspirated, 16.286 litre (993.834 cubic inches) La société industrielle Lorraine-Dietrich 8Be single overhead cam 90° V-8 direct-drive engine which produced 270 cheval-vapeur (270.09 horsepower) at 1,900 r.p.m. The engine weighed 260 kilograms (573 pounds).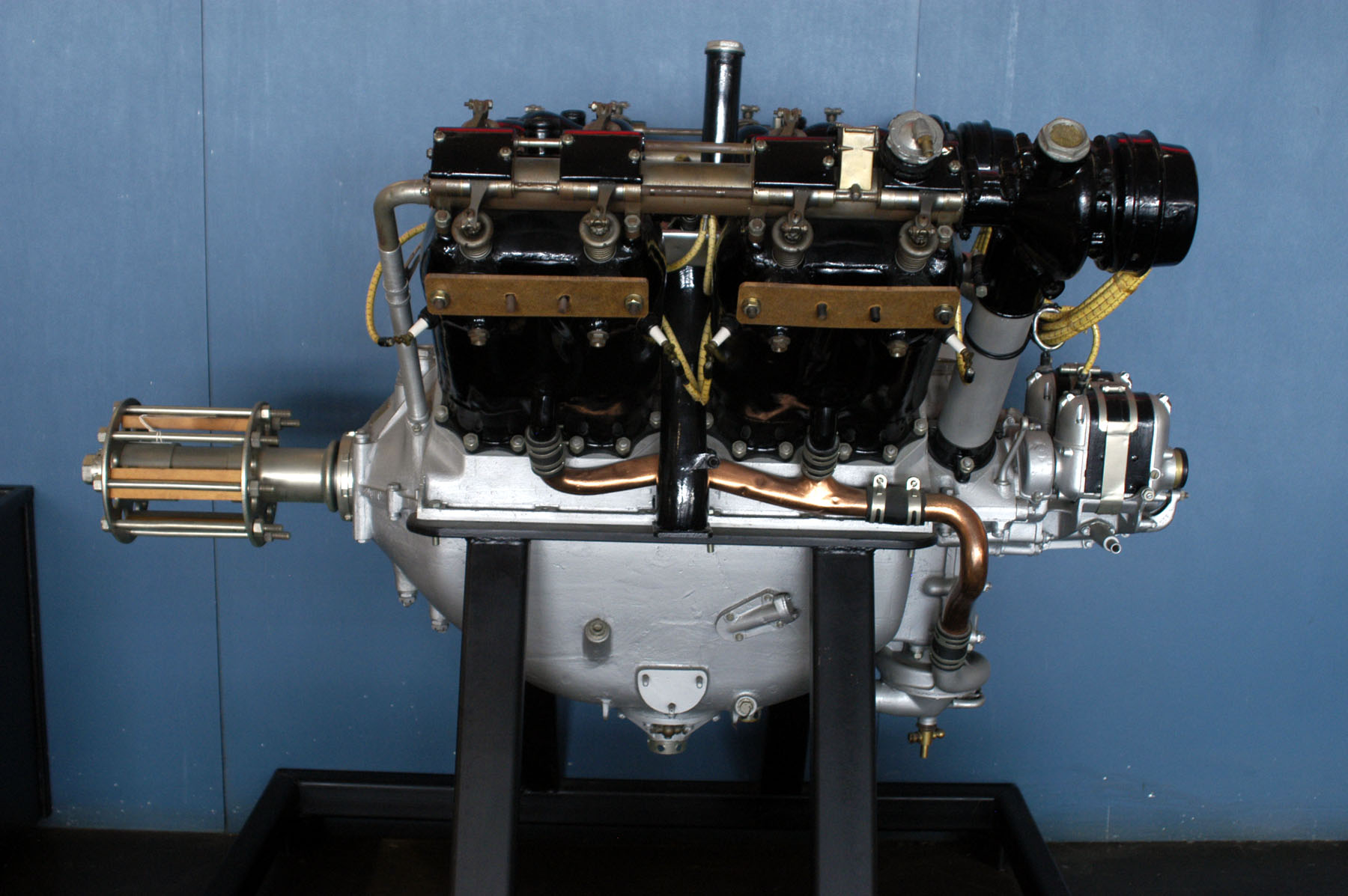 The SPAD S.XVI was armed with one fixed forward firing, water-cooled, .303-caliber (7.7 mm) Vickers Mk.I machine gun and two air-cooled .303-caliber Lewis Mk.2 light machine guns on a flexible mount in the aft cockpit. Because of the cold temperatures at altitude, the Vickers' water jacket was not filled, thereby saving considerable weight. The airplane could also carry small bombs attached to the lower wing.
Approximately 1,000 SPAD S.XVIs were built. Six were obtained by the United States. Mitchell's personal SPAD S.XVI, serial number 9392, is on display at the Smithsonian Institution National Air and Space Museum, Steven F. Udvar-Hazy Center, Chantilly, Virginia.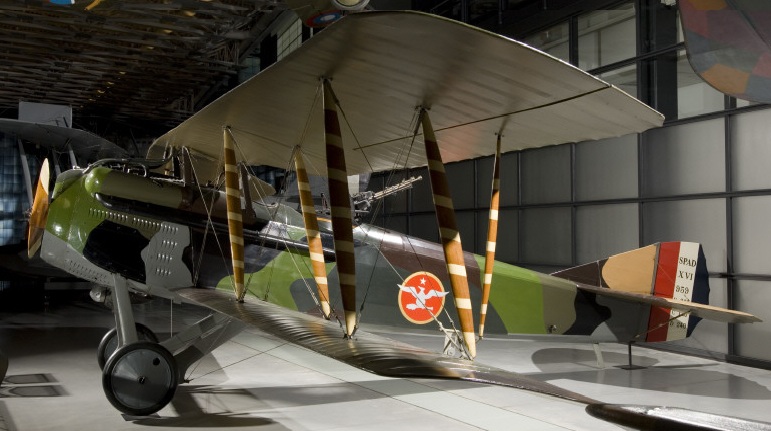 © 2018, Bryan R. Swopes