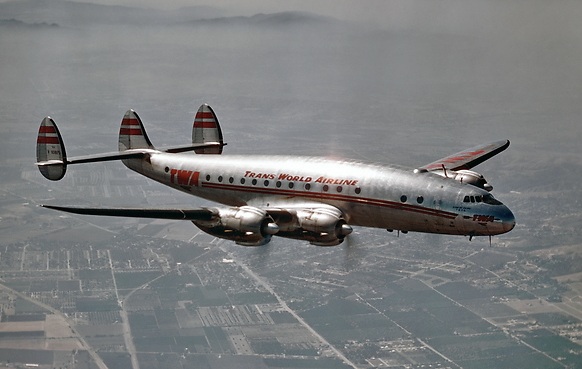 3 February 1946: Transcontinental and Western Airlines ("The Trans World Airline") inaugurated non-stop passenger service from Los Angeles to New York with it's Lockheed L-049A Constellation, Navajo Skychief, NC86503.
Captain William John ("Jack") Frye, president of the airline, and his co-pilot, Captain Lee Flanagin, T&WA's Western Region Operations Manager, were at the controls with Captain Paul S. Frederickson and Captain A.O. Lundin aboard as relief pilots. Flight Engineers Paul Henry and E.T. Greene completed the flight crew. In the passenger cabin were flight attendants Dorraine Strole and Rita P. Crooks. The 44 passengers were primarily news reporters.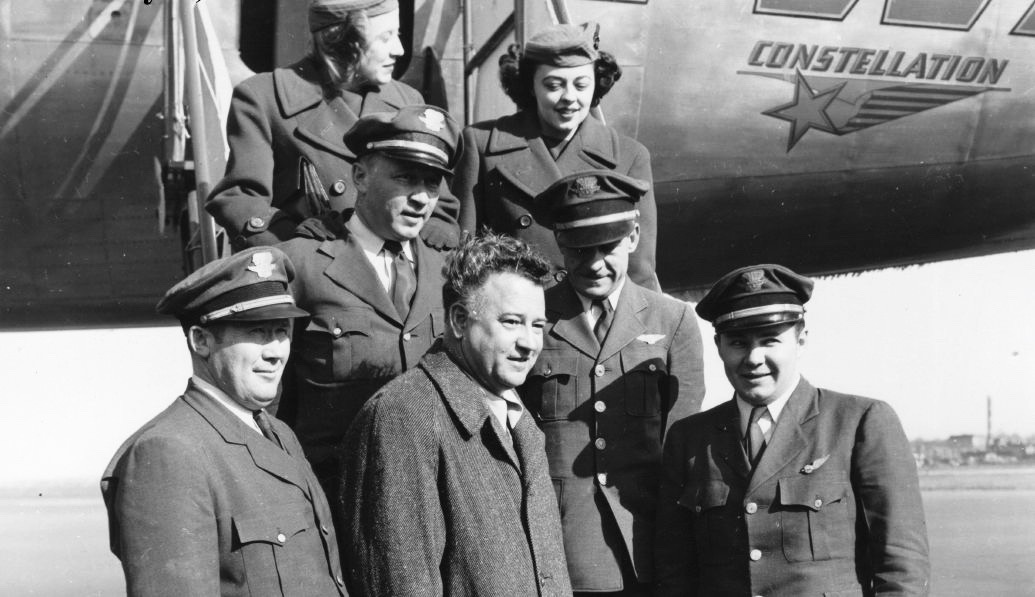 Navajo Skychief departed Lockheed Air Terminal, Burbank, California, at 12:59:12 a.m., Pacific Standard Time (3:59:12 a.m., E.S.T.), and flew across the North American continent at an altitude of 15,000–17,000 feet (4,572–5,182 meters), taking advantage of tailwinds throughout the flight. The Constellation crossed over LaGuardia Airport, New York, at 1,500 feet (457.2 meters) at 11:27 a.m., Eastern Standard Time.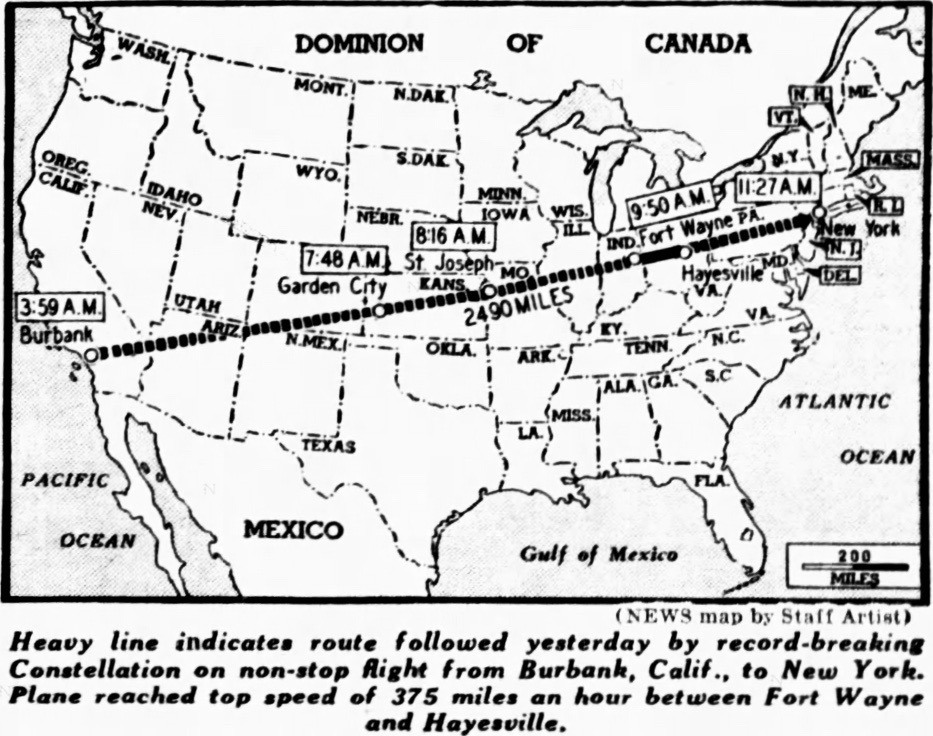 The 2,474-mile (3,954.2 kilometer) Great Circle flight took 7 hours, 27 minutes, 48 seconds, averaging 329 miles per hour (529.5 kilometers per hour), setting a National Aeronautic Association transcontinental speed record for transport aircraft.
With 52 persons aboard, this was the largest number carried in commercial passenger service up to that time.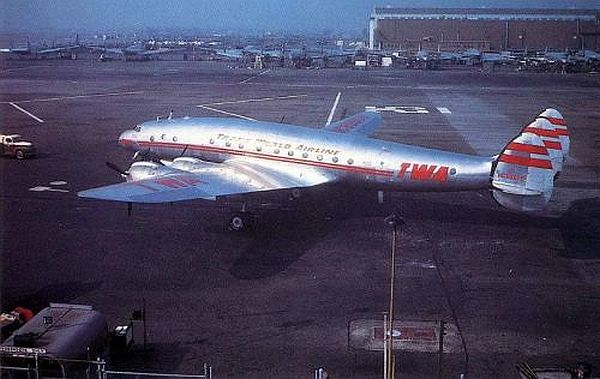 The four Duplex-Cyclone engines burned 450 gallons (1,703.4 liters) of gasoline per hour. On landing, 610 gallons (2,309.1 liters) of fuel remained.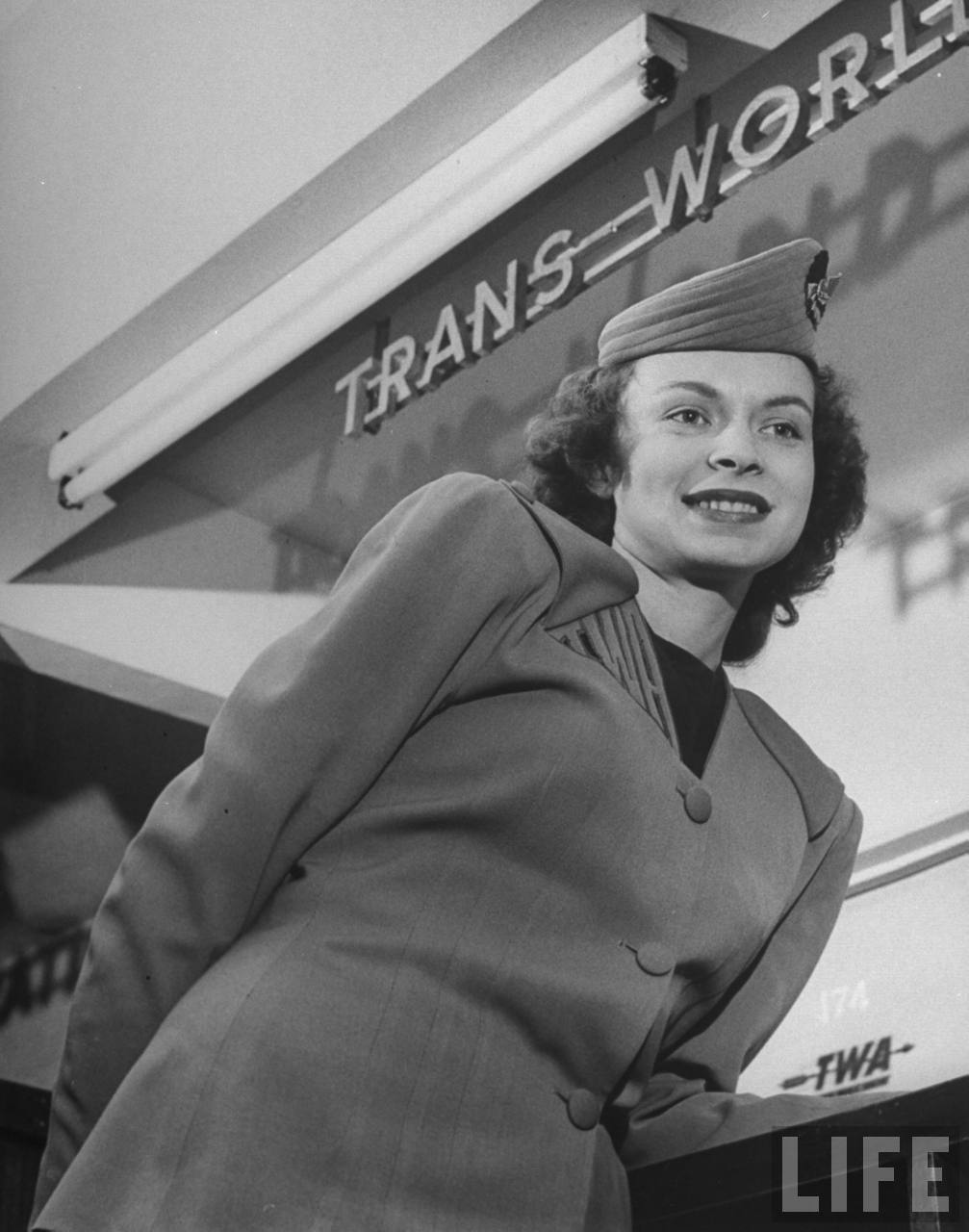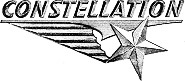 Navajo Skychief (serial number 2024), a Lockheed Model L-049-46 Constellation, had been built at Lockheed Aircraft Corporation's Burbank, California, plant and delivered to Transcontinental and Western on 20 December 1945. The airliner remained in service with TWA until March 1962. During that time it was also named Star of the Nile and Star of California. The Constellation was scrapped in May 1964.
The Lockheed Constellation first flew in 1942, and was produced for the U.S. Army Air Corps as the C-69. With the end of World War II, commercial airlines needed new airliners for the post-war boom. The Constellation had transoceanic range and a pressurized cabin for passenger comfort.

The Lockheed L-049 Constellation was operated by a flight crew of four and could carry up to 81 passengers. The airplane was 95 feet, 1 3⁄16 inches (28.986 meters) long with a wingspan of 123 feet, 0 inches (37.490 meters), and overall height of 23 feet, 7⅞ inches (7.210 meters). It had an empty weight of 49,392 pounds (22,403.8 kilograms) and maximum takeoff weight of 86,250 pounds (39,122.3 kilograms).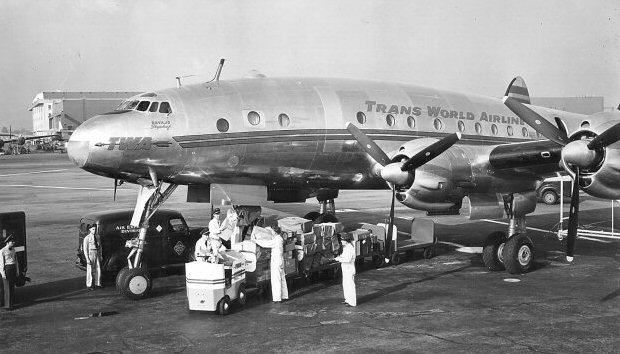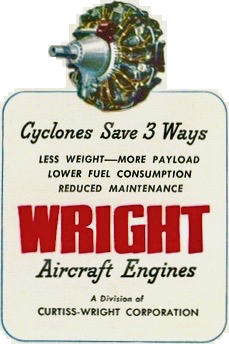 The L-049 was powered by four air-cooled, supercharged and fuel-injected, 3,347.662-cubic-inch-displacement (54.858 liter) Wright Aeronautical Division Cyclone 18 ¹ 745C18BA3 two-row 18-cylinder radial engines with a compression ratio of 6.5:1. The -BA3 was rated at 2,000 horsepower at 2,400 r.p.m., or 2,200 horsepower at 2,800 r.p.m., for takeoff, (five minute limit). The engines drove 15 foot, 2 inch (4.623 meter) diameter, three-bladed Hamilton Standard Hydromatic constant-speed propellers through a 0.4375:1 gear reduction. The 745C18BA3 was 6 feet, 4.13 inches (1.934 meters) long, 4 feet, 7.78 inches (1.417 meters) in diameter and weighed 2,842 pounds (1,289.11 kilograms).
The L-049 had a cruise speed of 313 miles per hour (503.72 kilometers per hour) and a range of 3,995 miles (6,429.3 kilometers). Its service ceiling was 25,300 feet (7,711 meters).
22 C-69s and 856 Constellations of all types were built. Designed by the famous Kelly Johnson, the Lockheed Constellation was in production from 1943–1958 in both civilian airliner and military transport versions. It is the classic propeller-driven transcontinental and transoceanic airliner.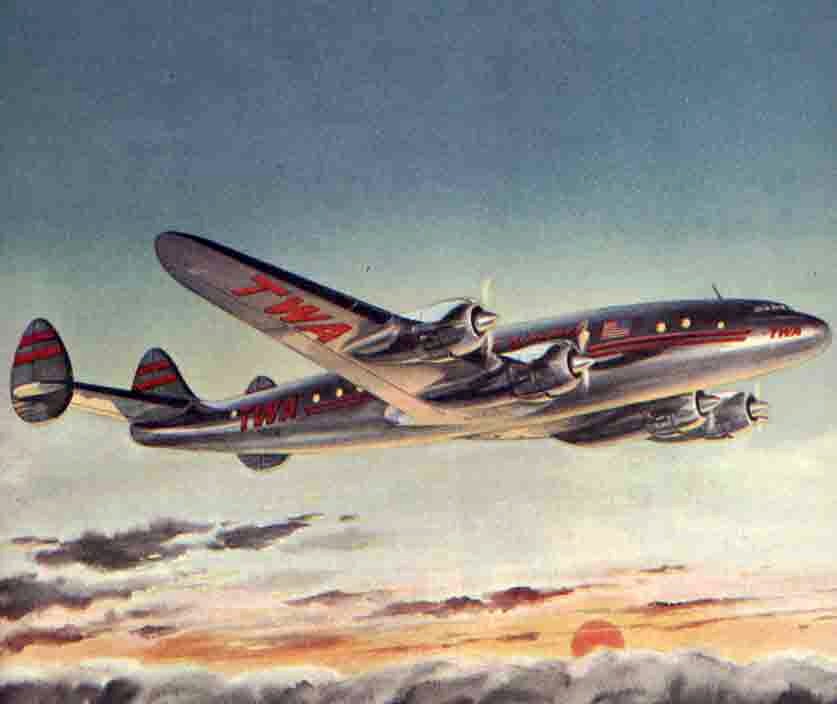 Jack Frye had founded the Aero Corporation of California, which would later become Transcontinental and Western, on 3 February 1926. He died at Tucson, Arizona, on 3 February 1959 at the age of 55 years.
¹ The Cyclone 18 series was also known as the Duplex Cyclone.
© 2019, Bryan R. Swopes