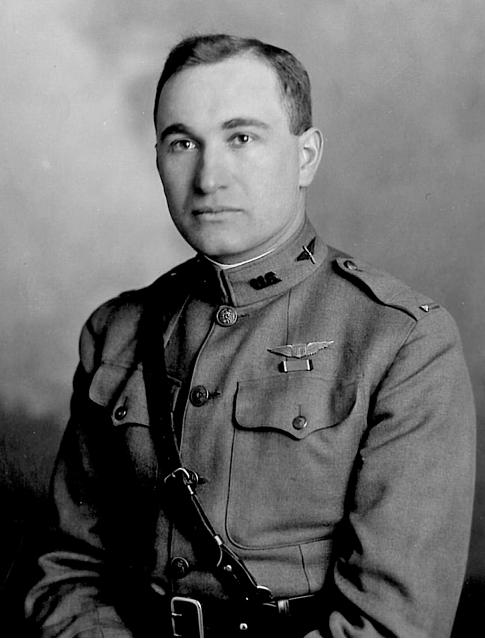 23 June 1924: Lieutenant Russell Lowell Maughan, Air Service, United States Army, took off from Mitchel Field, Long Island, New York, at 3:58 a.m., Eastern Time, and flew across the country to land at Crissy Field, at the Presidio of San Francisco, California at 9:46 p.m., Pacific Time. He covered a distance of 2,670 miles (4,297 kilometers) in 21 hours, 47 minutes. Maughan's actual flight time was 20 hours, 48 minutes. He averaged 128.37 miles per hour (206.59 kilometers per hour).
His Dawn-To-Dusk transcontinental flight took place on a mid-summer day in order to take advantage of the longer hours of daylight, and he flew from East to West, to follow the advancing Sun across the sky.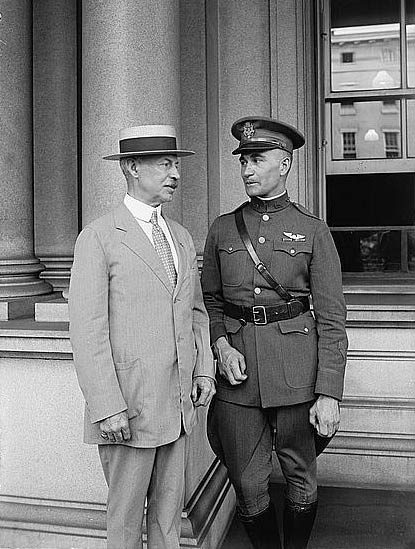 Lieutenant Maughan made stops at McCook Field, Dayton, Ohio; St. Joseph, Missouri; North Platte, Nebraska; Cheyenne, Wyoming and Salduro Siding, Utah. The stop at Dayton took 1 hour, 20 minutes when a mechanic over-tightened a fuel line fitting and damaged it. When he arrived at "Saint Joe," the grass field was wet from rains, restricting his takeoff weight. Unable to carry a full load of fuel, he took off with a reduced load and then made a previously unplanned stop at North Platte, Nebraska, where he topped off his fuel tank.
Russell Maughan was an experienced combat pilot and test pilot. He had been awarded the Distinguished Service Cross for his actions during World War I, and he had competed in numerous air races and had set several speed records.

The airplane flown by Lieutenant Maughan was the fourth production Curtiss PW-8 Hawk, a single-place, single-engine biplane fighter, serial number A.S. 24-204. It was modified by the Curtiss Aeroplane and Motor Company at its Long Island, New York, factory. Curtiss removed the fighters's two .30-caliber machine guns and added 100 gallons (378.5 liters) to the airplane's standard fuel capacity of 77 gallons (291.5 liters).
The Curtiss PW-8 Hawk was powered by a water-cooled, normally-aspirated 1,145.111-cubic-inch-displacement (18.765 liter) Curtiss D-12 dual overhead cam (DOHC) 60° V-12 engine, which was developed by Arthur Nutt, based on the earlier Curtiss K-12 which had been designed by Charles B. Kirkham. The D-12 had four valves per cylinder and a compression ratio of 5.7:1. It was rated at 415 horsepower at 2,000 r.p.m., and 460 horsepower at 2,300 r.p.m. During testing, it produced a 475 horsepower at 2,320 r.p.m. using a 50/50 mixture of 95-octane gasoline and benzol. The D-12 was a right-hand tractor direct-drive engine. It turned a two-bladed, fixed-pitch, forged aluminum propeller designed by Dr. Sylvanus A. Reed. The Curtiss D-12 was 56¾ inches (1.441 meters) long, 28¼ inches (0.718 meters) wide and 34¾ inches (0.882 meters) high. It weighed 678.25 pounds (307.65 kilograms).
The PW-8 had a cruise speed of 136 miles per hour (219 kilometers per hour) and maximum speed of 171 miles per hour (275 kilometers per hour) at Sea Level. The airplane's service ceiling was 20,350 feet (6,203 meters) and its range was 544 miles (875 kilometers).
In the early years of military aviation, pilots undertook various dramatic flights to create public awareness of the capabilities military aircraft. Of this transcontinental flight, Maughan said, "The real reason for my flight across the United States in the sunlight hours of one day was that the chief of the Air Service wanted to show Congress just how unprotected are the people of the Pacific Coast."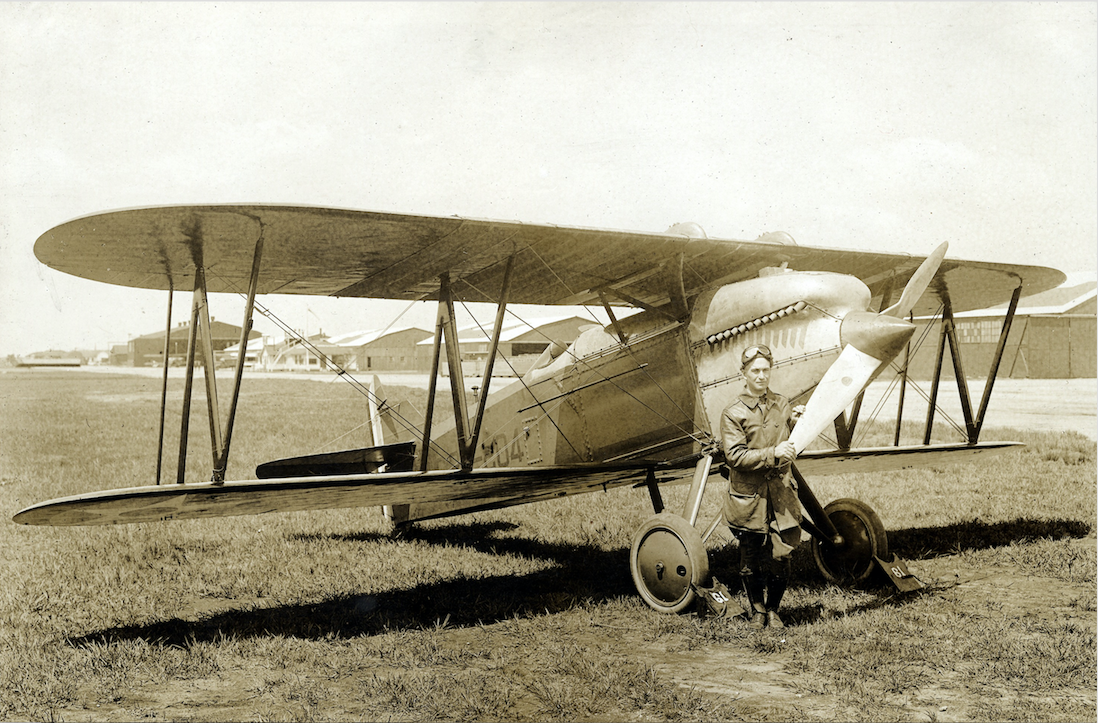 Curtiss PW-8 Hawk A.S. 24-204 was damaged beyond repair at Selfridge Field, Michigan, 11 May 1926.
© 2017, Bryan R. Swopes