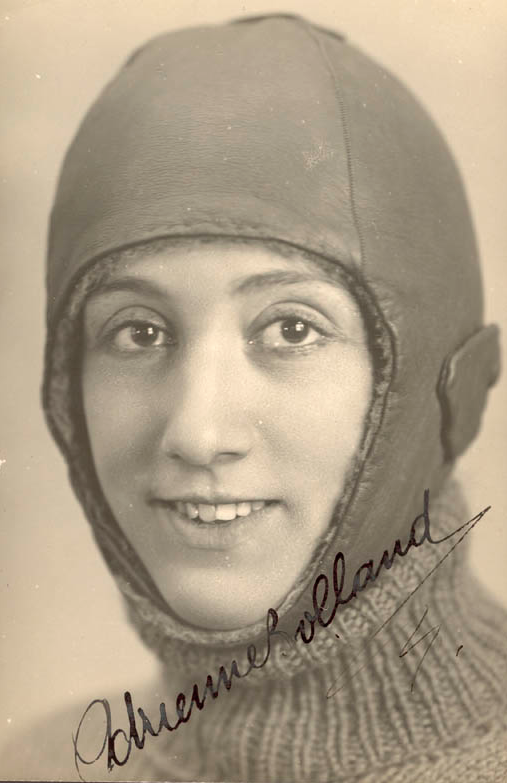 1 April 1921: Adrienne Bolland, a pilot employed by René Caudron to demonstrate his airplanes in South America, flew a Caudron G.3 from Mendoza, Argentina to Santiago, Chile, across the Andes Mountain Range.
Mlle Bolland's route followed the Paso de Upsallata, passing south of Aconcagua, at 6,960.8 meters (22,837 feet), the highest mountain in the Andes, and north of Volcan Tupangato, 6,570 meters (21,580 feet). The duration of the flight was 4 hours, 17 minutes.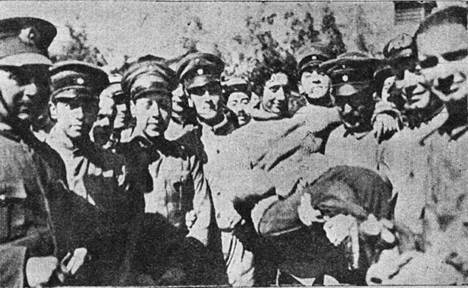 Bolland was awarded a gold medal by the Argentine League of Patriots at Buenos Aires.
FLIGHT reported:
Mdlle. Bolland Crosses the Andes
From a Daily Mail report Mdlle. Bolland, the French aviatress, on April 1, left Mendoza, Argentina, at 7.30, and flew over the Andes Mountains, arriving at Santiago in Chile, just three hours later.
This the second time Mdlle. Bolland has flown over the Andes.
The distance Mdlle. Bolland covered was about 112 miles. There are heights of more than 20,000 ft. in the neighborhood of the point at which she crossed the range.
We are just wondering whether the journey was a "non-stop" one, with strong headwinds, or whether a halt was made en route, and if the latter, where.
—FLIGHT The Aircraft Engineer and Airships, No. 641 (No. 14, Vol. XIII.), 7 April 1921, at Page 250, Column 2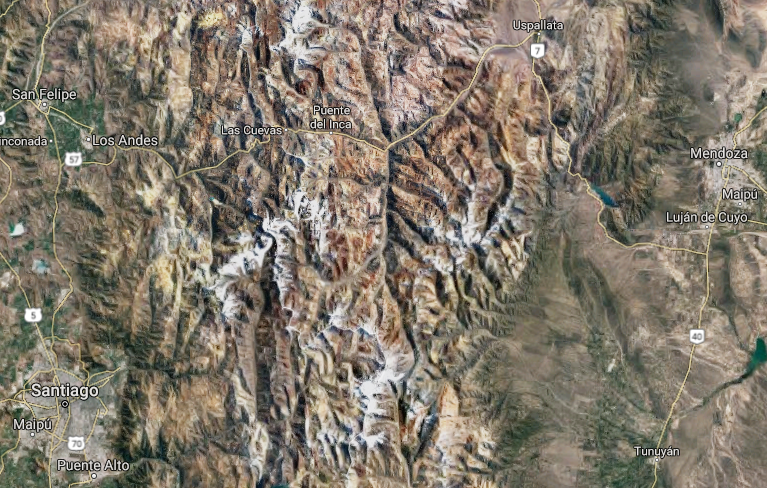 Adrienne Armande Pauline Boland was born at Arcueil, a suburb of Paris, France, 25 November 1895. She was the youngest of seven children of writer Henri André Joseph Boland and Marie Amélie Elisabeth Françoise Allonie (Marie Joséphine) Pasques. Her father died in 1909, and her mother sometime later.
At the age of 24, she decided to learn to fly and enrolled in flight training at Société des Avions Caudron (the Caudron Airplane Company), Le Crotoy. She started training 16 November 1919 and was awarded her pilot's license 29 January 1920. An error on the certificate spelled her surname with two "l"s, and she retained the name "Bolland" for the rest of her life.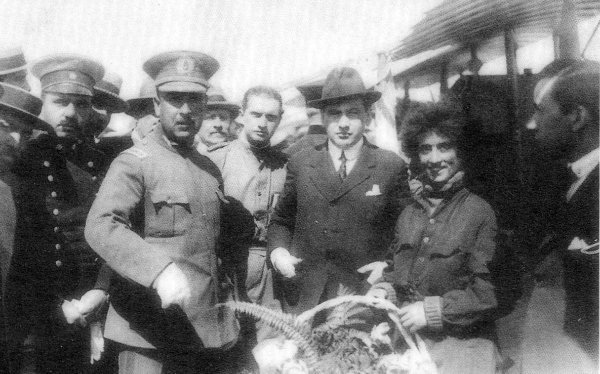 Mlle Bolland was employed by René Caudron to transport airplanes to and from the factory. She told Caudron that she wanted her own airplane. He told her that if she could perform a loop in a Caudron G.3, a pre-World War I scout plane, that she could fly it for the company. She did, and was then asked to fly it across the English Channel, which she did, 25 August 1920.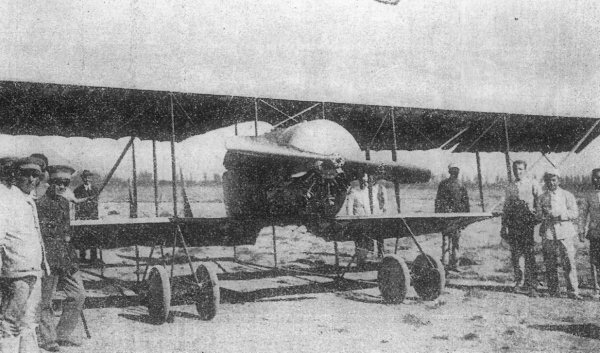 Caudron sent her to Argentina to demonstrate his airplanes. Once there, she planned to fly across the Cordillera de los Andes (the Andes Mountain Range) to Chile on the western coast of South America. The mountains were higher than the airplane was capable of flying, so she had to fly through valleys to find a way across. Departing Mendoza, Argentina at 6:00 a.m, she headed across the 400-kilometer (250 miles) wide mountain range. Most of the flight was at an altitude of 4,500 meters (14,764 feet) and it was extremely cold. Without maps, she succeeded: "Suddenly I saw a break in the mountains. . . and in the distance, the plain of Chile. I was saved."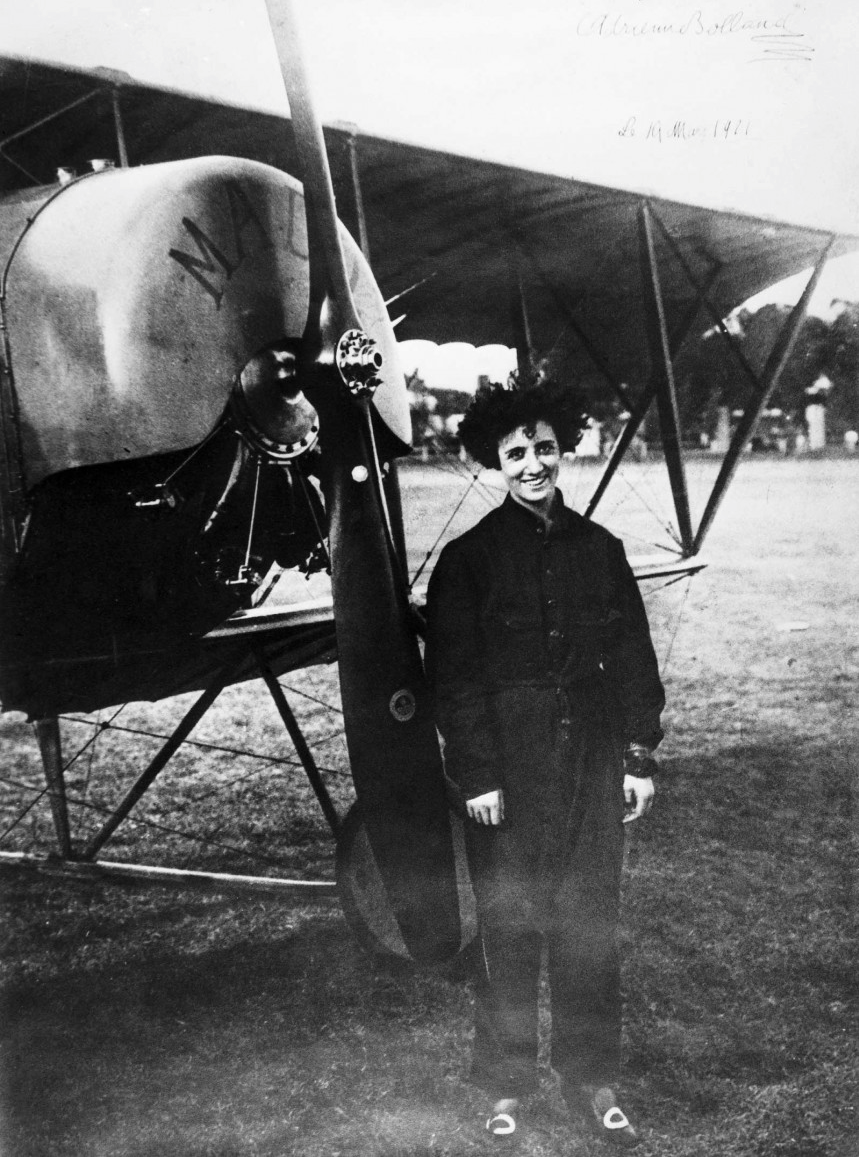 The airplane was sold in Santiago and Bolland returned to Buenos Aires by train.
After returning to France, Mlle Bolland was a frequent participant at air meets, displaying her skills in aerobatics. She flew two Caudron C.27s, G-AGAP (c/n 5533.7) and F-AGAQ (c/n 5534.8), both registered in her name 27 February 1924. At the Aérodrome d'Orly, Paris, on 27 May 1924, she took off at 4:12 p.m., completed 212 consecutive loops, then landed at 5:25 p.m. (The Caudron C.27 was redesignated C.127 in late 1924.)
In 1924, France named Adrienne Bolland Chevalier de la légion d'honneur for her flight across the Andes.
Ernest Jean Baptiste Charles Vinchon married Mlle Bolland in Paris, 15 March 1930.
After the surrender of France to Nazi Germany in 1940, M. and Mme Vichon remained in occupied France and became agents of the Confrérie Notre-Dame (CND, or Brotherhood of Notre Dame, later called CND-Castile), an intelligence organization of the Forces françaises libres (Free French Forces).
For her services during World War II, in 1947 Mme Vichon was advanced to the rank of Officier de la Légion d'honneur.
Adrienne Bolland Vichon died at Paris, France, 18 March 1975 at the age of 79 years. She was buried in Donnery, Loiret.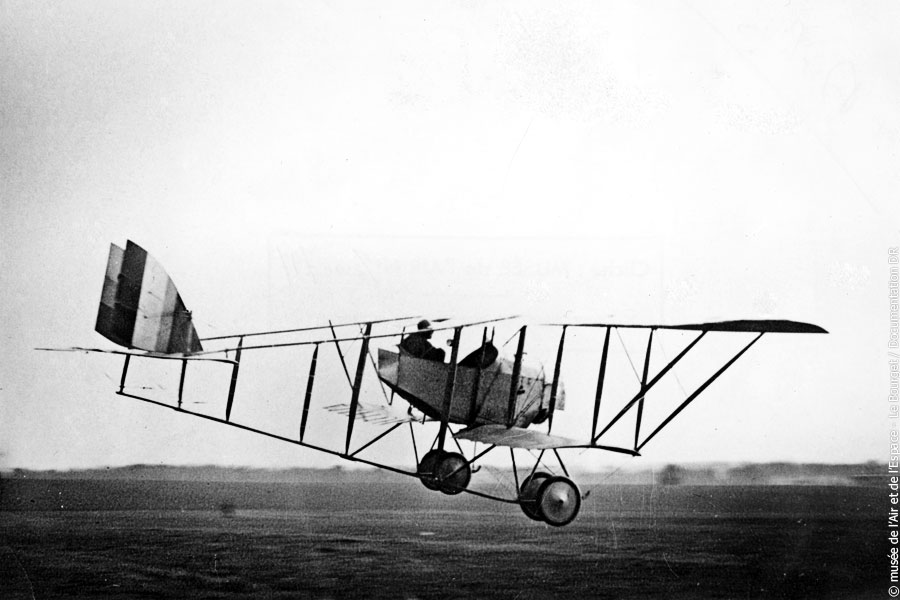 Adrienne Bolland crossed the Andes in a Caudron G.3, c/n 4902, registered F-ABEW. The Caudron G.3 was a World War I reconnaissance airplane and flight trainer manufactured by Société des Avions Caudron. It is called a sesquiplane because the lower wing is significantly shorter than the upper. The G.3 was a single-engine aircraft that was built in single- and two-place variants. The engine and cockpit are contained in a very short fuselage, supporting the wings and landing gear. Tail control surfaces are mounted on an open framework tail boom.
The Caudron G.3 was 6,40 meters (20 feet, 11.6 inches) long with an upper wingspan of 13,40 meters (43 feet, 11.6 inches). The height of the aircraft was 2,60 meters (8 feet, 6.6 inches). The G.3 had an empty weight of 355 kilograms (783 pounds) and maximum gross weight of 630 kilograms (1,389 pounds).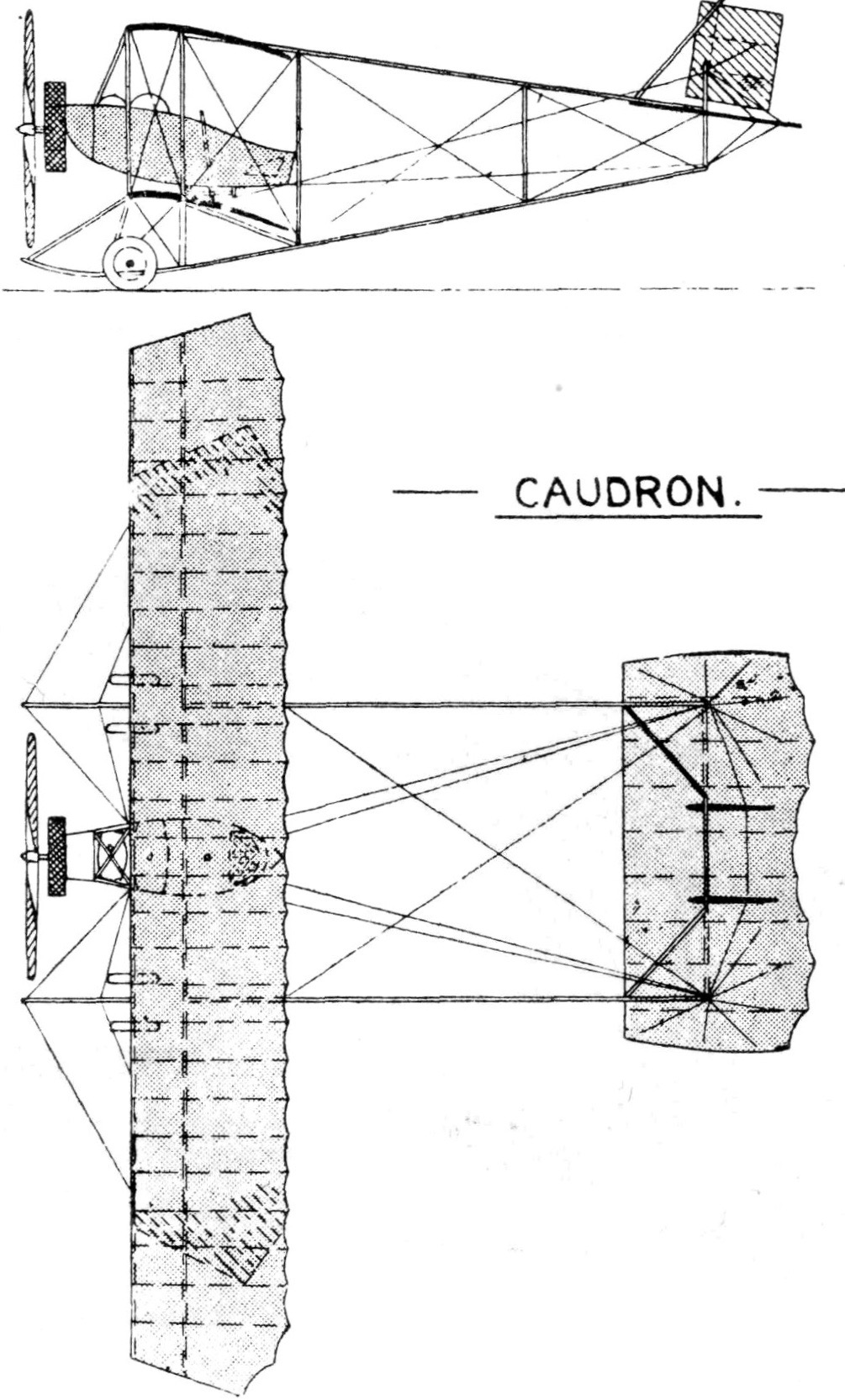 The G.3 was powered by an air-cooled, normally-aspirated 10.910 liter (665.791 cubic inches) Société des Moteurs Gnome et Rhône 9C nine-cylinder rotary engine with a compression ratio of 5:1. It was rated at 70 cheval vapeur (1 ch = 0.99 horsepower) at 1,100 r.p.m., and 80 cheval vapeur  at 1,200 r.p.m., but able to produce a maximum 92 cheval vapeur (90.77 horsepower) at 1,300 r.p.m. It drove a two-bladed, fixed-pitch wooden propeller. The 9C was 0.810 meters (2 feet, 7.9 inches) long, 0.930 meters (3 feet, 6.1 inches) in diameter and weighed 119 kilograms (262 pounds).
The Caudron G.3 had a cruising speed of 80 kilometers per hour (50 miles per hour) maximum speed of 95 kilometers per hour (59 miles per hour) at 100 meters (328 feet) and service ceiling of 4,300 meters (14,108 feet).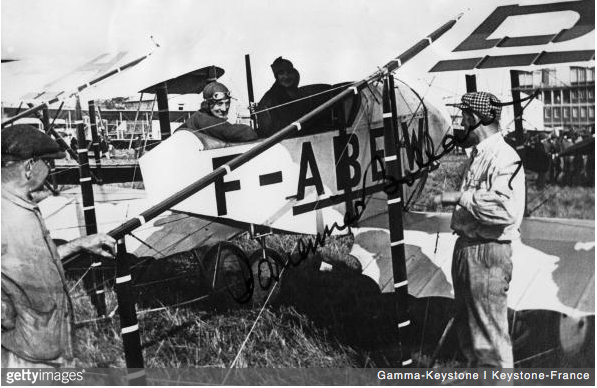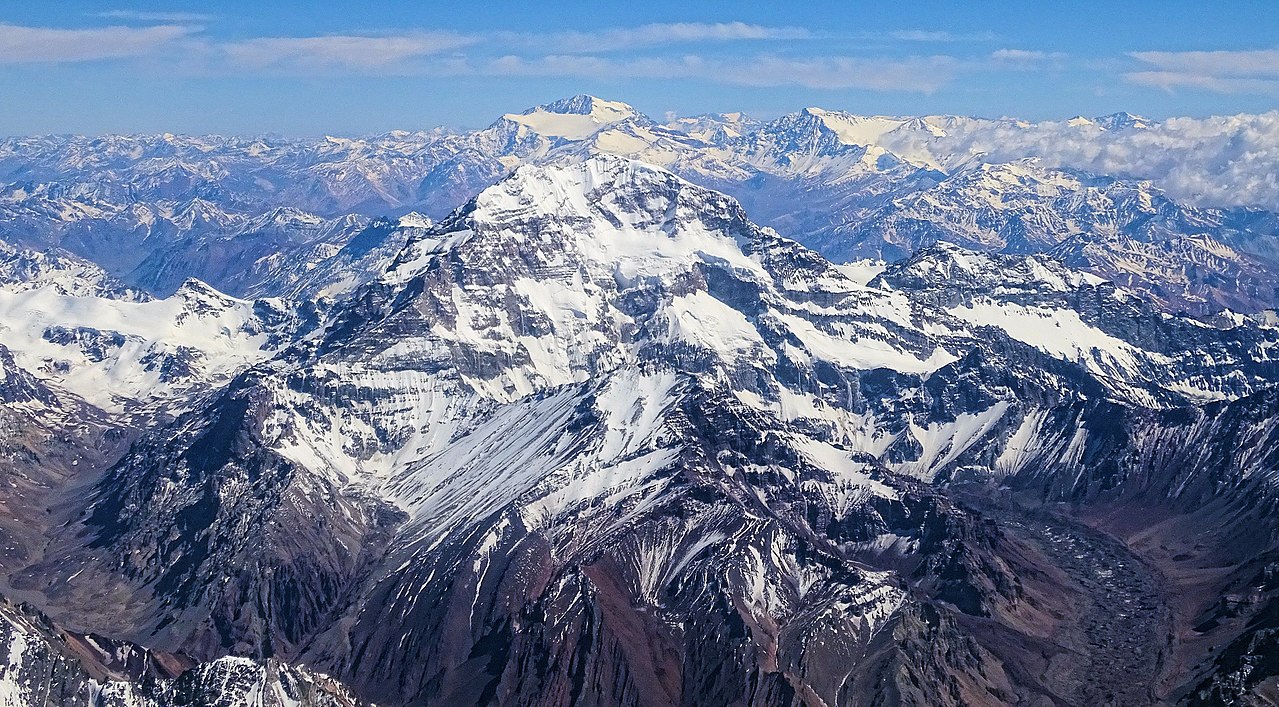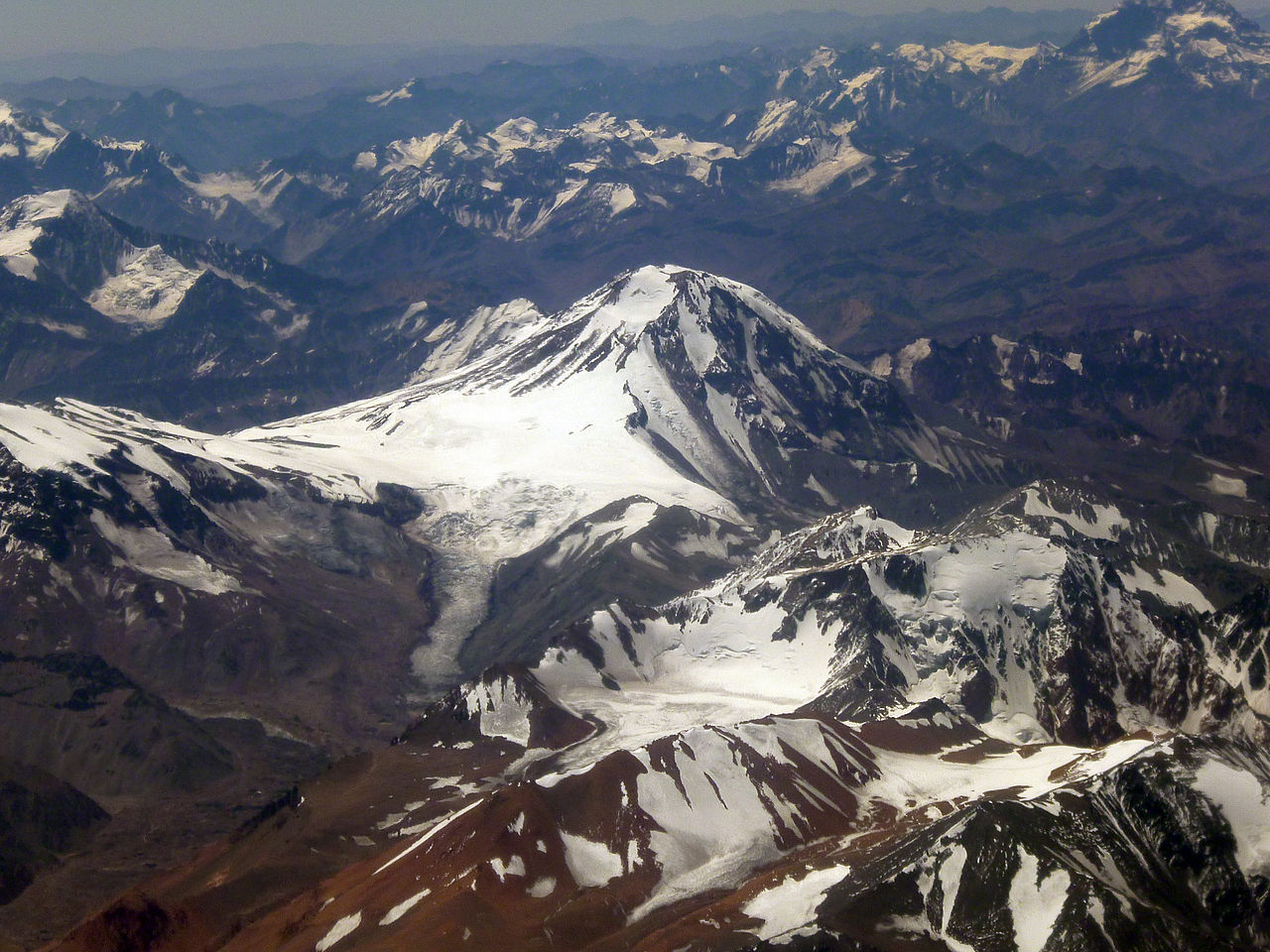 © 2018, Bryan R. Swopes