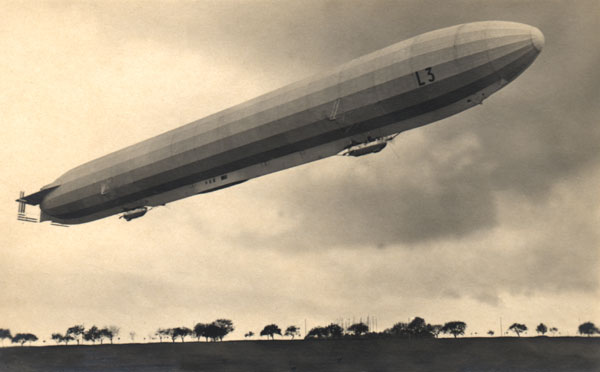 19–20 January 1915: The Kaiserliche Marine (Imperial Germany Navy) airship L3, under command of Kapitänleutnant Hans Fritz and Leutnant zur See v. Lynckner, departed Fuhlsbüttel, Hamburg, Germany, at 11:00 a.m., in company with L4 and L6, on a reconnaissance flight over the North Sea, then continued on to Britain, planning to attack during darkness.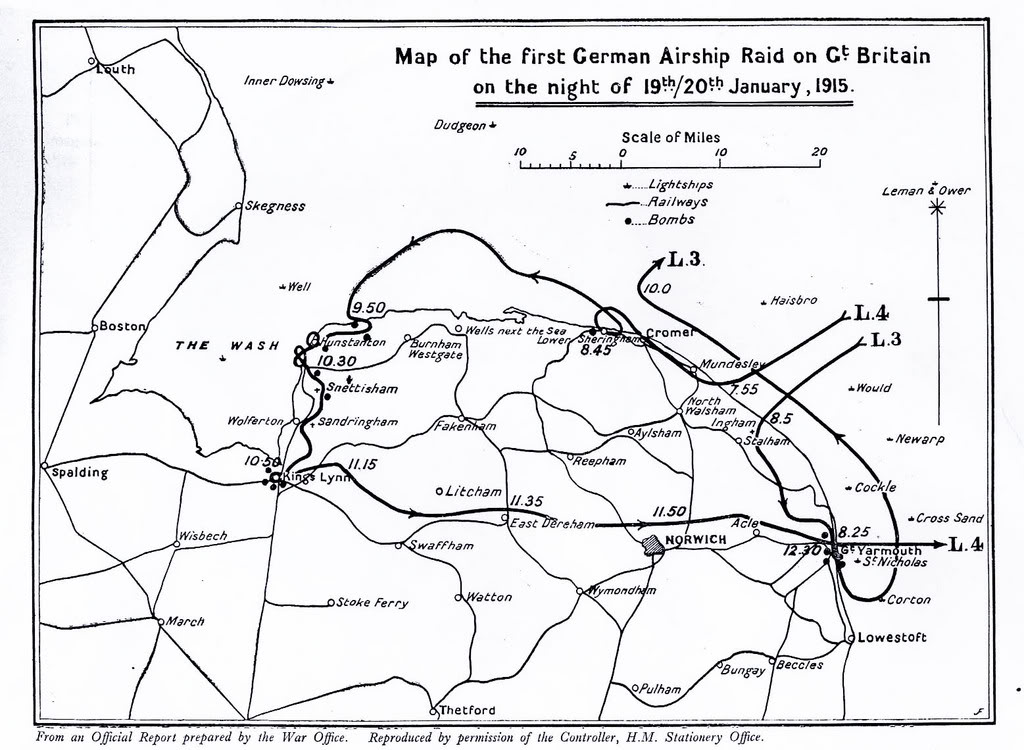 L3 reached the British coast at 8:50 p.m. and proceeded to the area around Norfolk. At 9:20 p.m., Captain Fritz and his airship had reached Greater Yarmouth. Flying in rain at 5,000 feet (1,524 meters), over the next ten minutes they dropped six 110 pound (49.9 kilogram) bombs and seven incendiaries on the city below. As L3 turned to leave the area, another four 110 pound bombs were dropped. Completing the attack, L3 returned to Germany, arriving at the airship base at Fuhlsbüttel at 9:30 a.m.
L4, under the command of Kapitänleutnant Magnus von Platen-Hallermund and Leutnant zur See Kruse, dropped eleven bombs on Sheringham and King's Lynn.
L6 had returned to Germany prior to the attack.
Reports are that a total of 4 people were killed and 16 wounded. Damage was limited.
In the short history of aerial warfare, this was the first time that a civilian population center was the target. It would not be the last.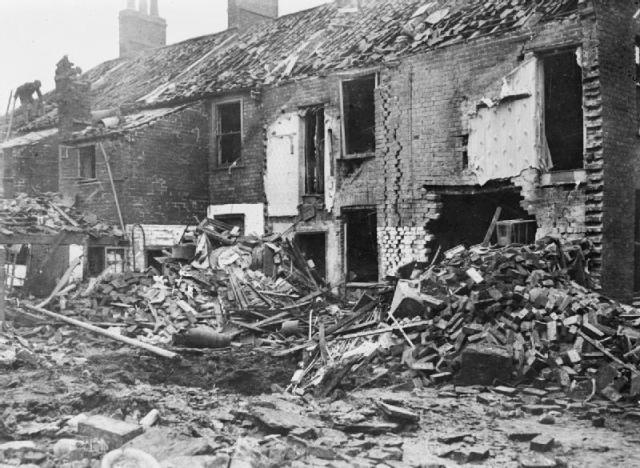 It was plain that the source of the disturbance was aircraft, though precisely of what kind could only be conjectured. The opinion is generally held that it was a dirigible, for what appeared to be searchlights were seen at a great  altitude. Others, however, say that the lights were not the beams of a searchlight, but the flash of something resembling a magnesium flare.
— The Times, Wednesday, 20th January 1915, at Page 8.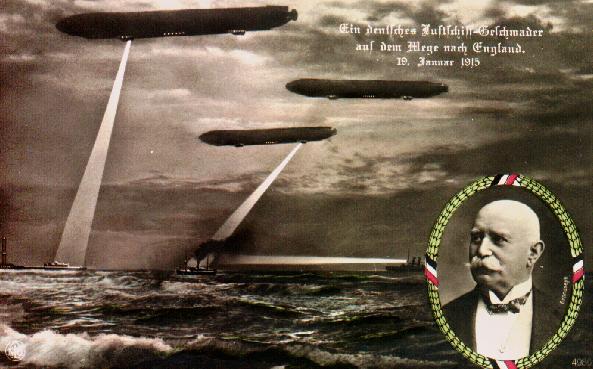 Luftschiff Zeppelin 24 was the third airship built for the Imperial German Navy, which designated it L3. It was operated by a crew of fifteen. The dirigible was 518 feet, 2 inches (157.937 meters) long with a diameter of 48 feet, 6 inches (14.783 meters).
Buoyancy was created by 18 gas cells filled with hydrogen, which had a total volume of 794,500 cubic feet (22,497.3 cubic meters). The empty weight of the airship was 37,250 pounds (16,896 kilograms) and it had a payload of 20,250 pounds (9,185 kilograms).
Three water-cooled, normally-aspirated, 22.921 liter (1,398.725 cubic inches) Maybach C-X six-cylinder inline engines, each producing 207 horsepower at 1,250 r.p.m., gave L3 a maximum speed of 47.4 miles per hour (76.3 kilometers per hour).
The Zeppelin's maximum altitude, limited by the gas cells' ability to contain the hydrogen as it expanded with increasing altitude, was 6,560 feet (2,000 meters). The maximum range was 1,366 miles (2,198 kilometers).
L3 made its first flight at Friedrichshafen 11 May 1914. On 17 February 1915, the loss of two engines in high winds forced it to ground at Fanoe Island, Denmark, where the crew abandoned it and Captain Fritz set it afire. The crew was interred for the duration of the war.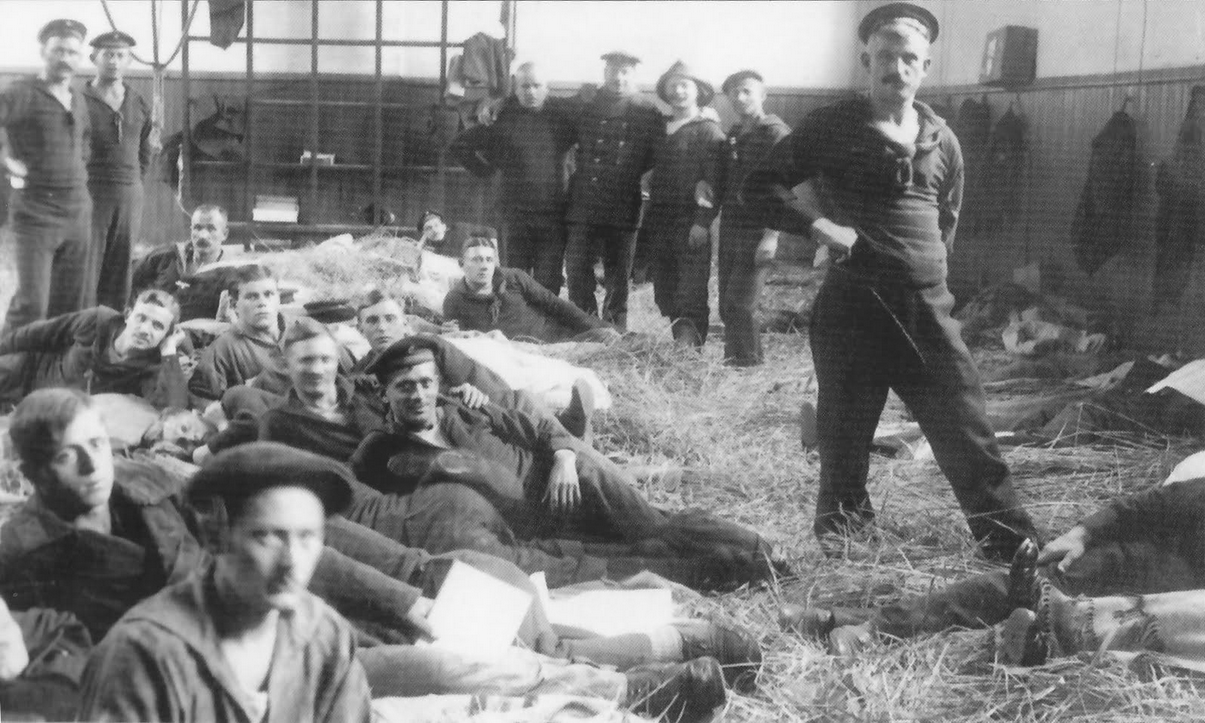 L4 (Luftschiff Zeppelin 27) was of the same airship class as L3. It was very slightly heavier and its Maybach C-X engines slightly more powerful. It was retired from service 17 February 1915, the same day that L3 was lost.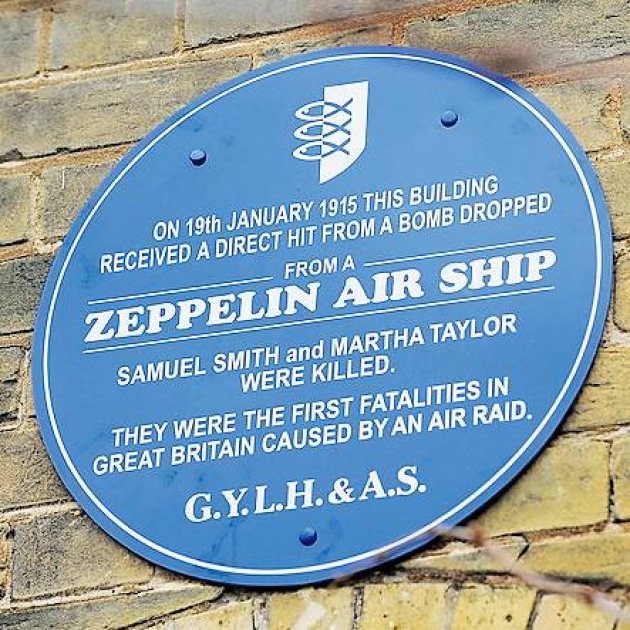 Note: Steve Smith's Internet blog, "Great War Britain NORFOLK Remembering 1914–18"  https://stevesmith1944.wordpress.com/about/ has a series of detailed articles about the Zeppelin raids, as well as many other events of World War I. Recommended.
© 2019, Bryan R. Swopes