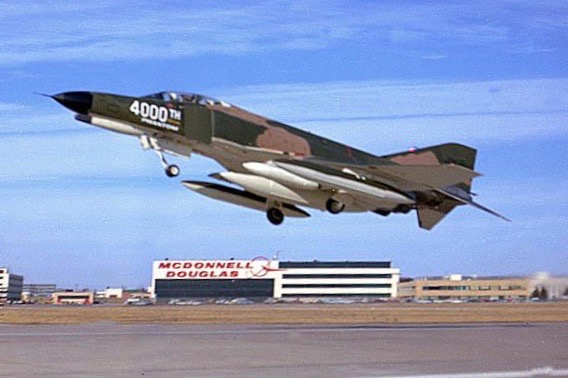 1 February 1971: The 4,000th McDonnell Douglas F-4 Phantom II, F-4E-44-MC serial number 69-7294, was delivered to the United States Air Force.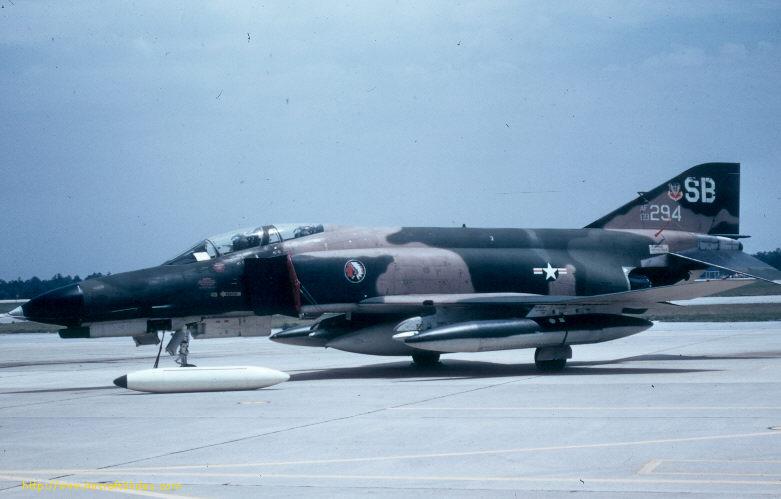 In 1989, 69-7294 was converted to the F-4G Wild Weasel V configuration. The Wild Weasel was an aircraft equipped to attack surface-to-air missile sites and targeting radars, using a variety of high-speed radar-homing missiles. The F-4G had its M-61 Vulcan rotary cannon removed and replaced with a radar homing and warning radar, as well as improvements to the rear cockpit for management of electronic warfare systems. 134 F-4E Phantom II fighters were converted to F-4G Wild Weasels.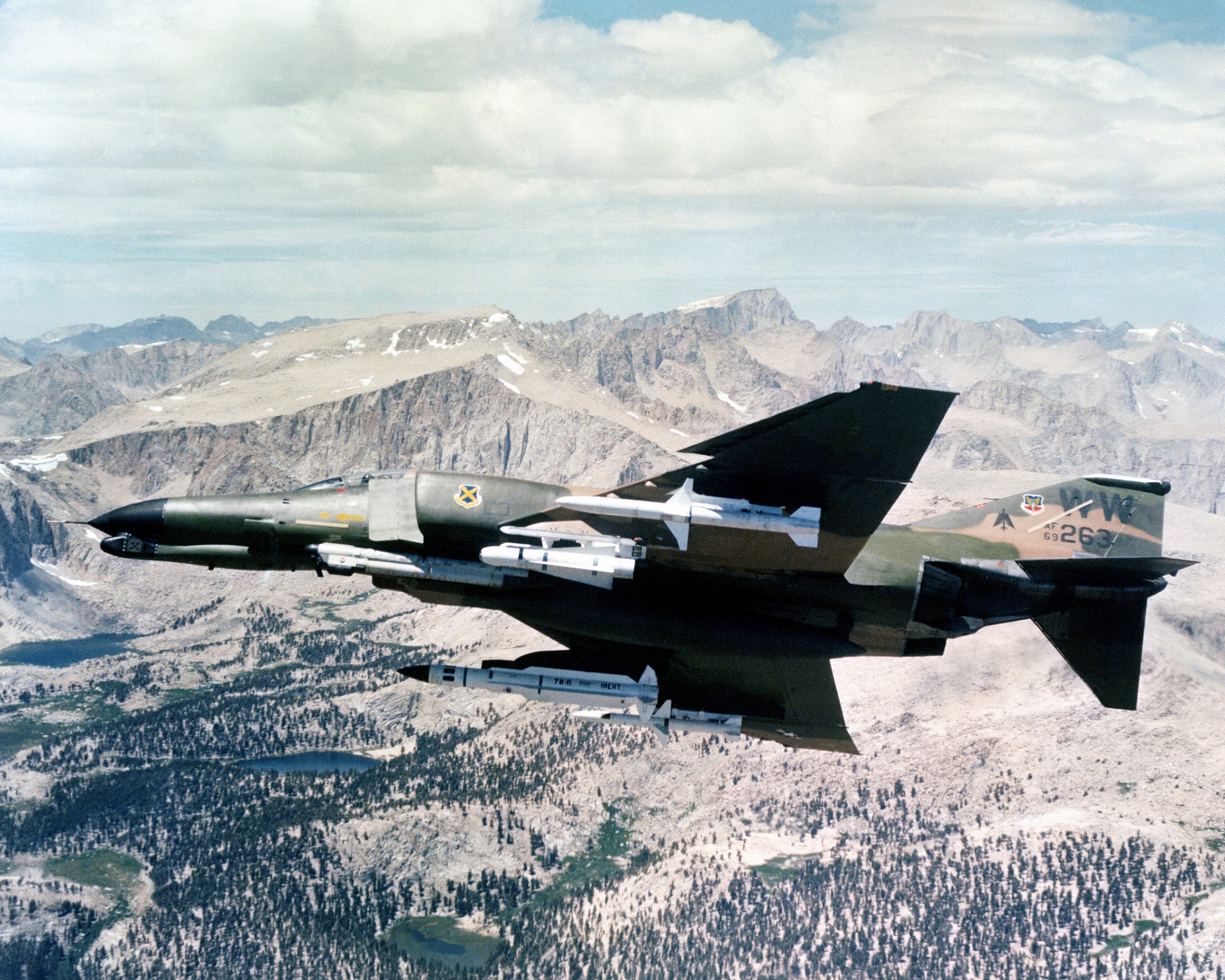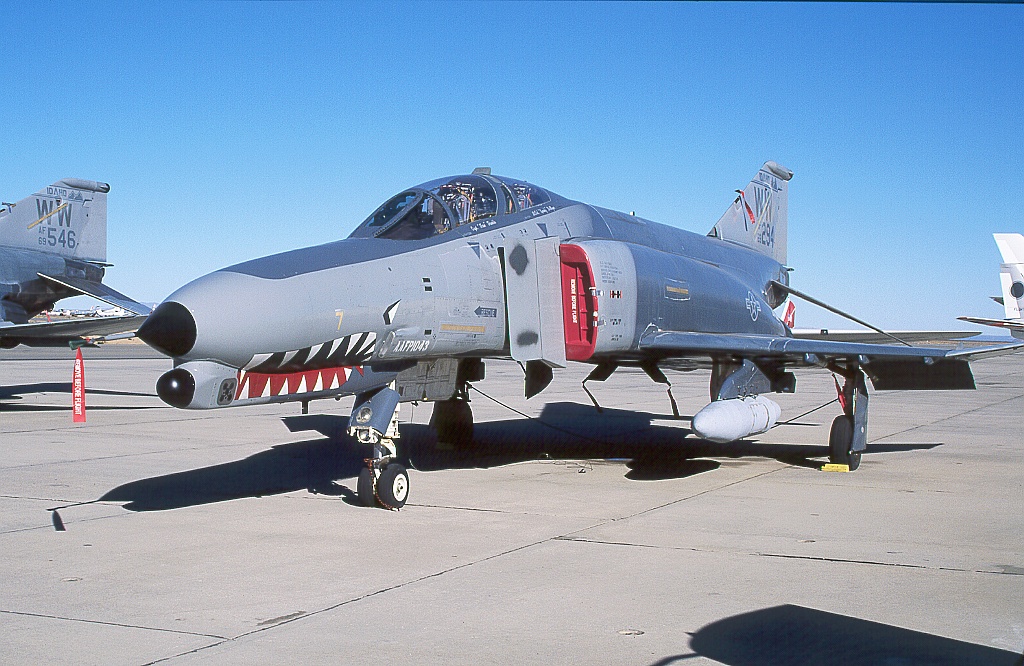 69-7294 served with the U.S. Air Force 90th Tactical Fighter Squadron, 3rd Tactical Fighter Wing at Clark Air Base in the Philippines and in Southwest Asia during the Gulf War as part of the "Philippine Expeditionary Force" and later in Operation Southern Watch with the 190th Fighter Squadron, Idaho Air National Guard. After twenty-five years, 7294 was retired to The Boneyard at Davis-Monthan Air Force Base, Tucson, Arizona in 1996.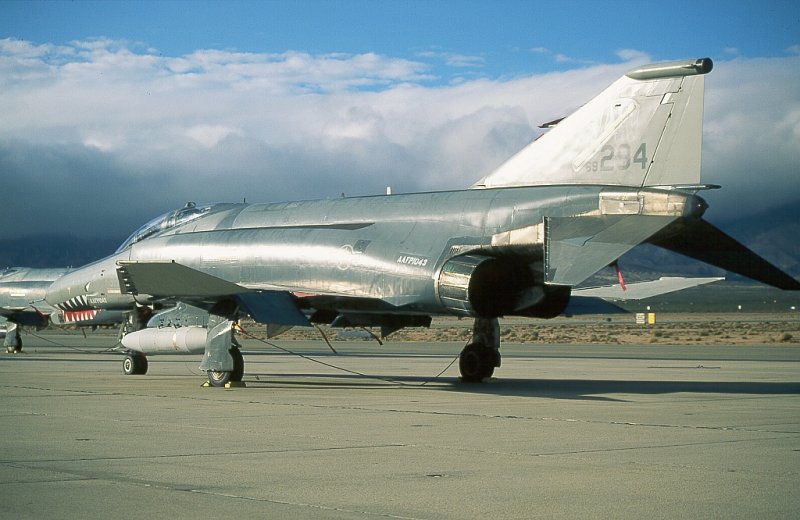 The Wild Weasel was next converted to a QF-4G drone. Removed from long term storage and returned to airworthy condition by the Aircraft Maintenance and Regeneration Center, 7294 was flown to Mojave Airport, California, where the drone conversion was completed by Tracor, Inc. Launched from Tyndall Air Force Base, Florida, 69-7294 was "expended" as a remote-controlled aerial target, 4 November 1998.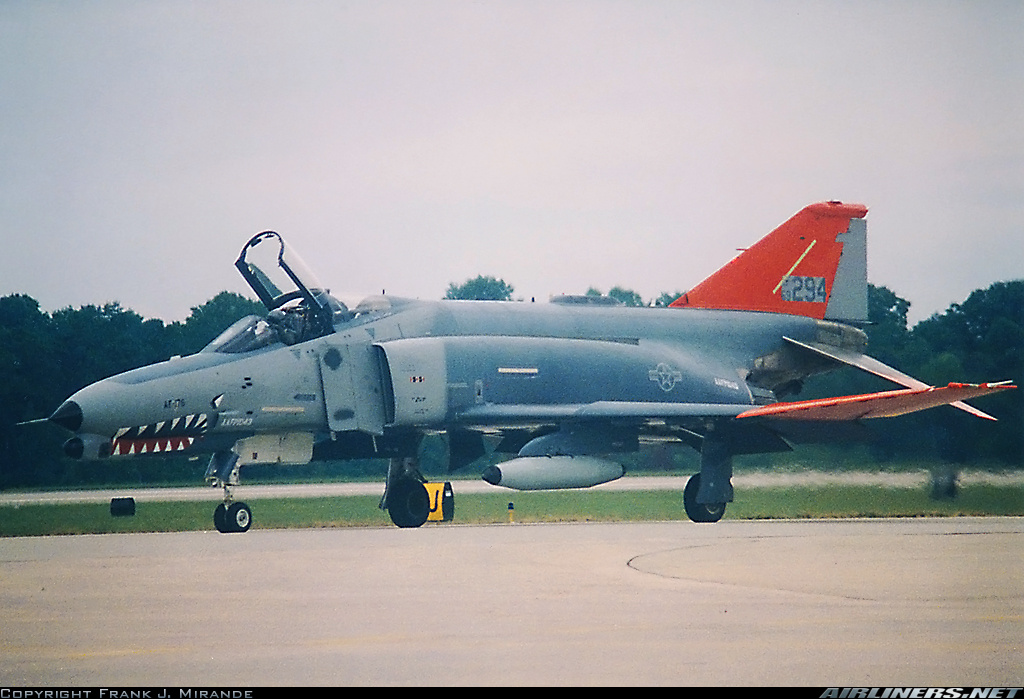 © 2018, Bryan R. Swopes