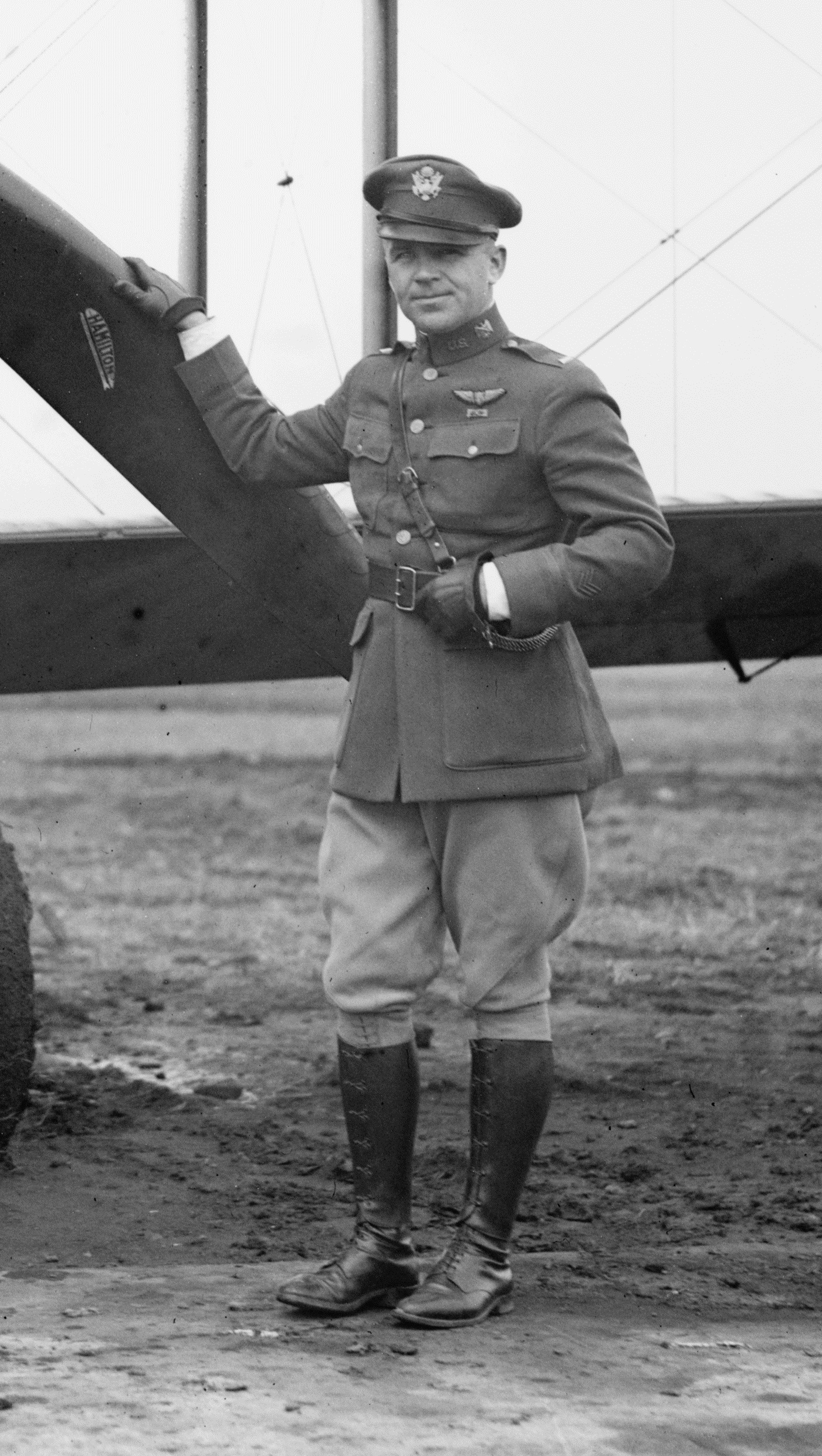 25 November 1920: Lieutenant Corliss Champion Mosely, Air Service, United States Army, won the first Pulitzer Trophy Race flying an Engineering Division-designed-and-built Verville-Packard R-1, serial number A.S. 40126. The race, the first of a series, started at Mitchel Field, Long Island, New York. Turning points were at Henry J. Damm Field, near Babylon, and Lufberry Field at Wantagh. The total length of the race was approximately 132 miles (212 kilometers).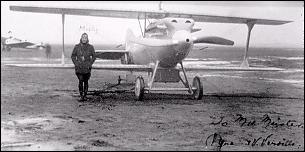 Weather was cold and cloudy, with a threat of snow. The New York Times reported that, "With the sun for the most part of the time concealed behind snow clouds, it was possible to watch the contest without suffering eye strain. . . ."
Still, more than 25,000 spectators watched the race at Mitchell Field, and several thousand more at each of the turns.
The race began at 11:30 a.m. The 34 entrants took off at intervals for spacing. They would race against the timer's clock. The first to take off was Captain Harold E. Hartney, U.S. Army Air Service, flying a Thomas-Morse biplane.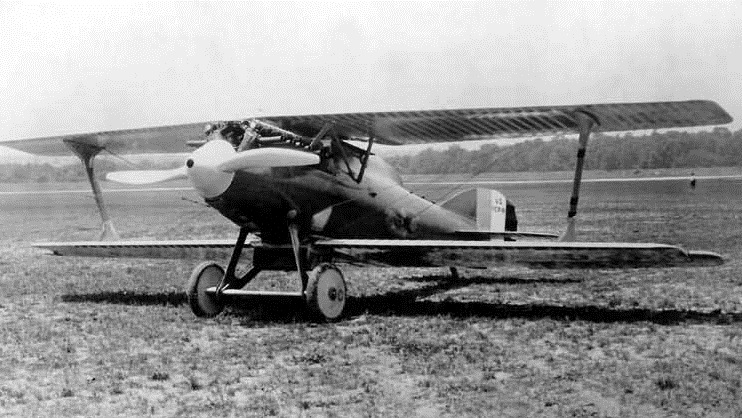 Again, from the New York Times:
"The interest to the spectators seemed to centre in the much heralded Verville-Packard, which has been undergoing secret tests. . . This machine was the last to start. A cheer went up as the dark gray machine with lightning-like speed mounted into the air, its course being marked by a stream of smoke several hundred feet in length. For a few moments it was lost in the haze and then the powerful craft swooped again into view, crossed over the starting line headed for the Henry J. Damm Field."
Of the 34 airplanes to start, 11 dropped out from mechanical trouble and 1 was disqualified.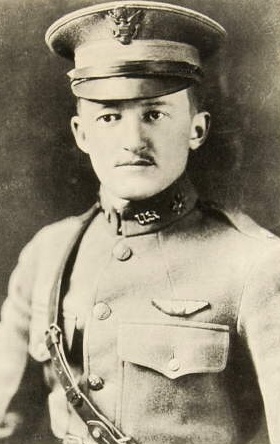 Lt. Moseley's airplane covered the first lap "in eleven minutes six and seventy one hundredths seconds."  The Verville-Packard R-1 won the race with an elapsed time of 44 minutes, 29.57 seconds, for an average speed of 178 miles per hour. Captain Hartney finished second  with an elapsed time of 47:00.03.
The Chicago Daily Tribune wrote: "At last the pride of the Army air service, the Verville-Packard chasse biplane, has established its worth by romping ahead of thirty-four starters in the first Pulitzer trophy aeronautical race, held Thanksgiving day at Mitchel field, Mineola. . . Never in the history of official flying in America has a man traveled with such great velocity. . . ."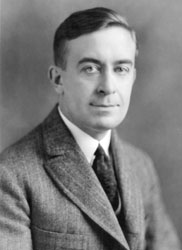 The Verville-Packard R-1 was developed from an experimental fighter, the Verville-Clark Pursuit (VCP-1), designed for the U.S. Army by Alfred Victor Verville, and was the first of a series racing airplanes built for the Army. A single-place, single-engine, single-bay biplane, it had a plywood monocoque fuselage with wood wings and control surfaces covered with doped fabric. The ailerons were on the lower wing, only. The R-1 had an upper and lower wingspan of 23 feet, 0 inches (7.010 meters), with a total area of 222.7 square feet (20.7 square meters). Its gross weight was 3,394 pounds (1,539 kilograms).
In the original pursuit configuration, the VCP-1 was powered by a liquid-cooled Wright Hispano-Suiza V-8 engine producing 300 horsepower. The R-1 Racer substituted a Packard Motor Car Company 1A-2025 engine.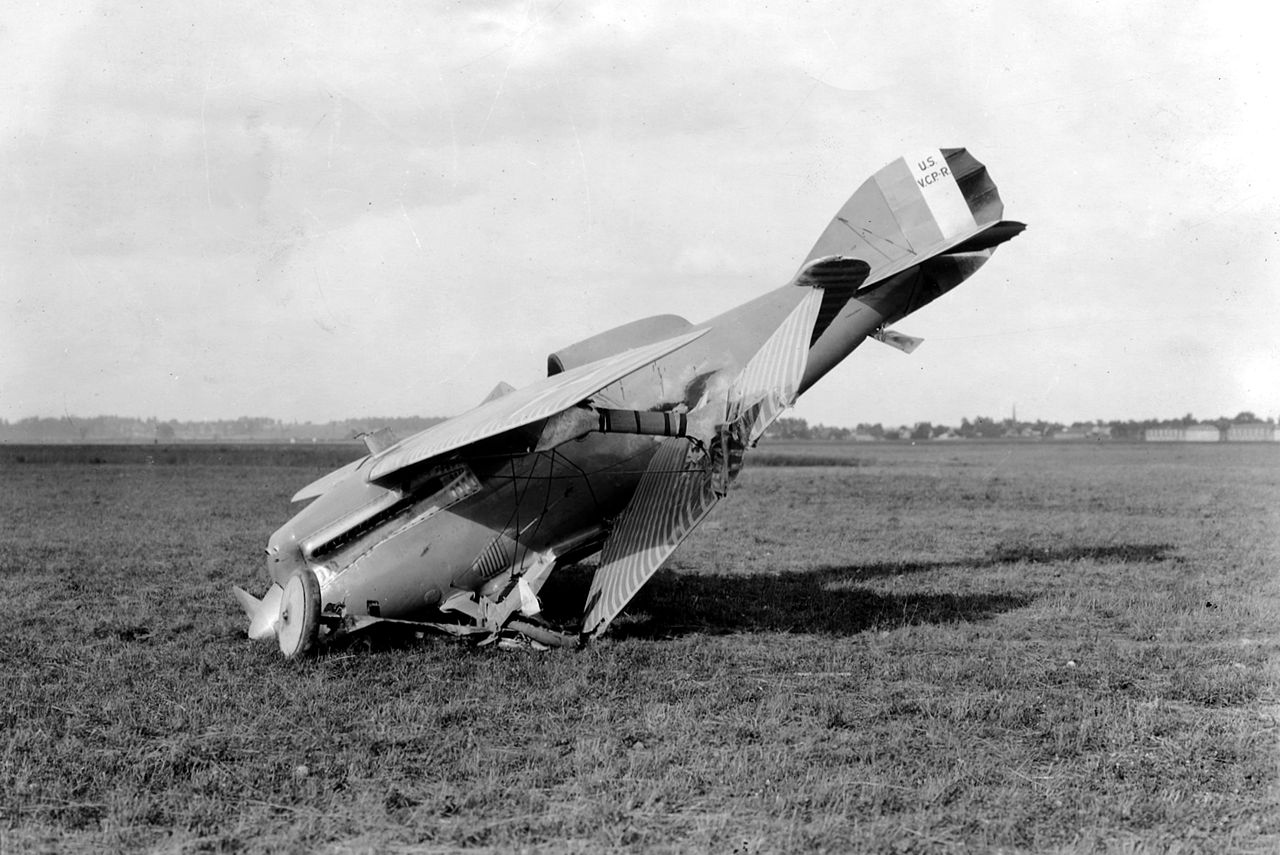 The 1A-2025 was a water-cooled, normally-aspirated, 2,025.444-cubic-inch-displacement (33.191 liter), 60° single overhead cam (SOHC) V-12 engine with four valves per cylinder and a compression ratio of 5.08:1. The engine was rated at 540 brake horsepower (b.h.p.) at 1,800 r.p.m. at Sea Level, 379 horsepower at 10,000 feet (3,048 meters) and 299 horsepower at 15,000 feet (4,572 meters). The total dry weight of the Packard 1A-2025 was 1,142 pounds (518 kilograms).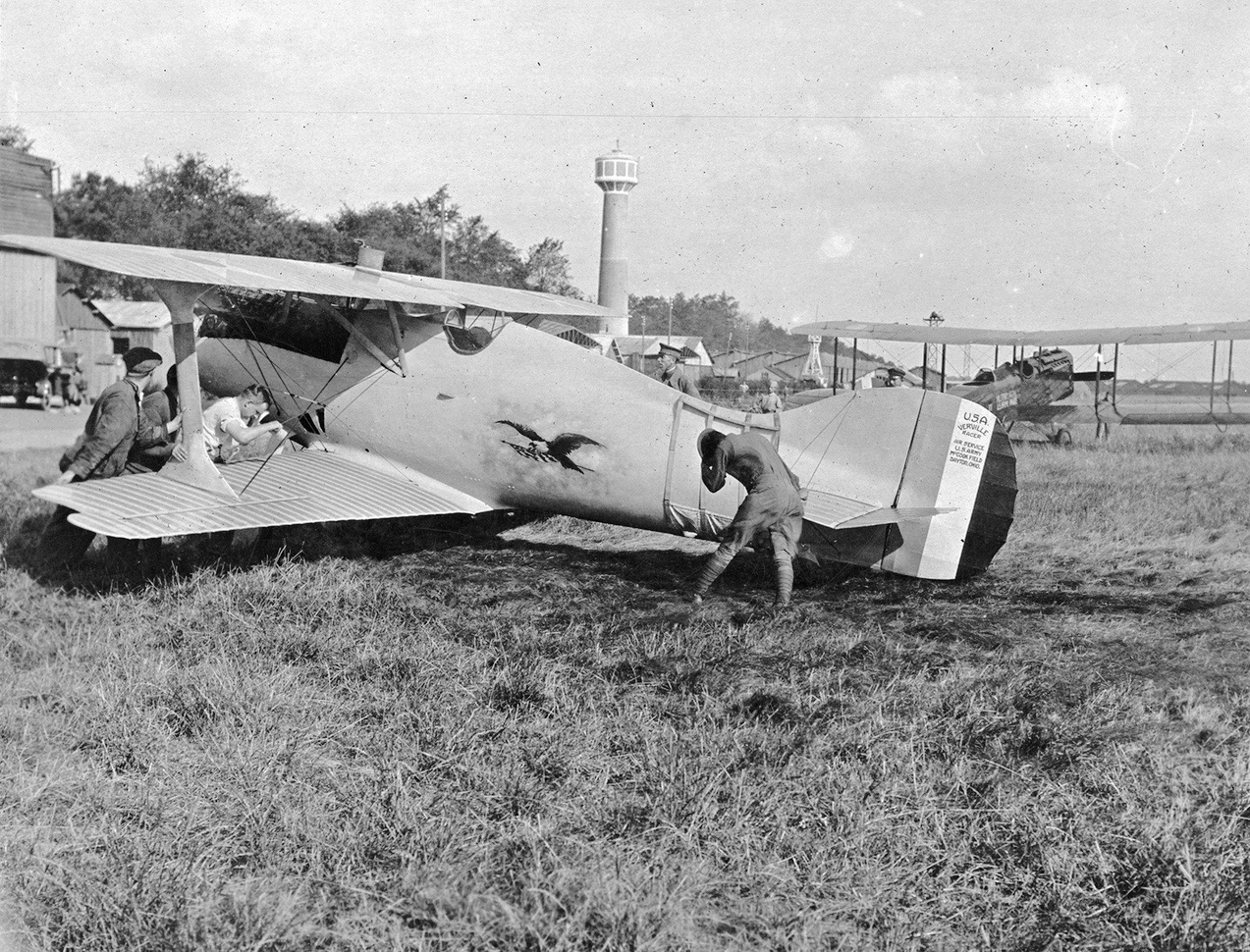 During tests at Wright Field in 1922, the Verville-Packard R-1 reached a speed of 175 miles per hour (282 kilometers per hour). Two R-1 airplanes were built but the second, A.S. 40127, never flew.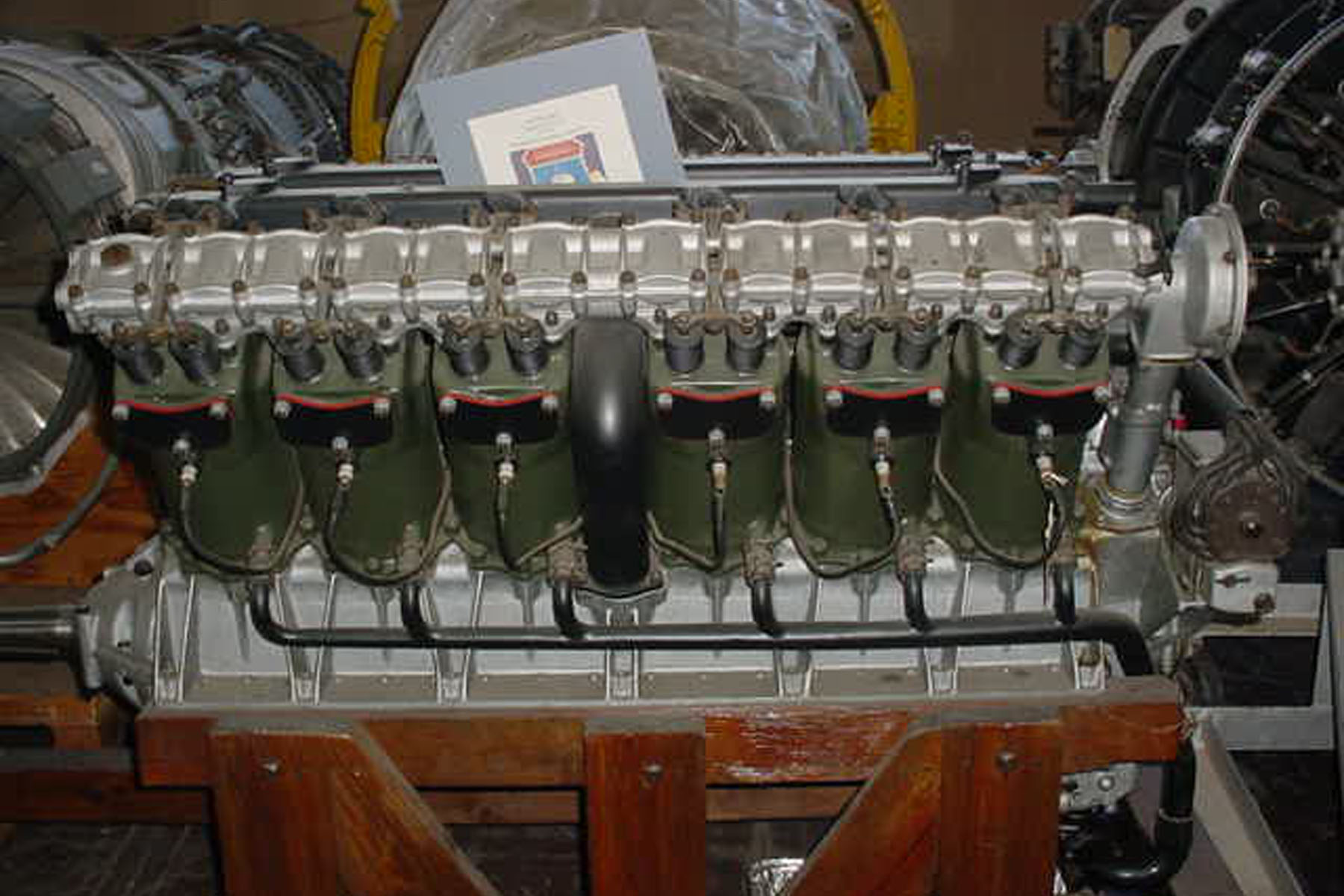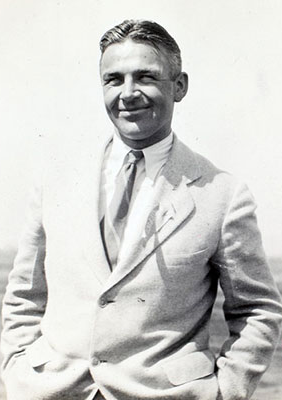 Corliss Champion Moseley was born at Boise, Idaho, 21 July 1894. He was the first of six children of David Henry Moseley, a farmer, and Clara Leigh Moseley. He attended Long Beach Polytechnic High School, in Long Beach, California, and the University of Southern California (USC), Los Angeles, from 1914 to 1917.
Moseley enlisted as a private in the Signal Corps, U.S. Army, 20 August 1917. Following his graduation from the School of Military Aeronautics at Berkeley, California, he was commissioned a 1st lieutenant, 29 May 1918.
Lieutenant Moseley was sent to France, and is credited with having shot down one enemy airplane. He was promoted to captain, 12 May 1919. Following World War I, the Air Service was reorganized and Moseley was appointed a 1st lieutenant, 1 July 1920. On 15 September 1924, Moseley was promoted to the rank of major. He was assigned as the first commanding officer of the 115th Observation Squadron based at Clover Field, Santa Monica, California. This was the first aviation unit of the California National Guard.
Moseley left the military and in 1925, he founded Western Air Express at Los Angeles, which would become Western Airlines.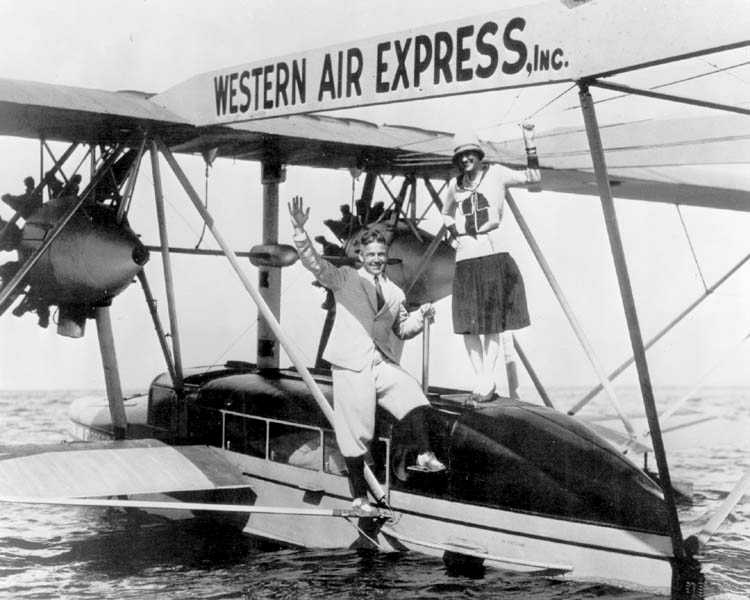 Moseley founded several aviation schools, including the Curtiss-Wright Technical Institute at Glendale, California. During World War II, his schools trained tens of thousands of pilots and mechanics. Following World War II, Moseley founded the Grand Central Rocket Company, which became the Lockheed Propulsion Company.
Corliss Moseley married Viola Holmes at Dayton, Ohio, in 1923. They had four children, but divorced after 30 years of marriage. He then married Audrienne Langenham Harvey at Bernalillo, New Mexico, in 1953.
Corliss Champion Moseley died at his home in Beverly Hills, California, 17 June 1974, at the age of 79 years. He is buried at Forest Lawn Memorial Park, Glendale, California.
© 2016, Bryan R. Swopes