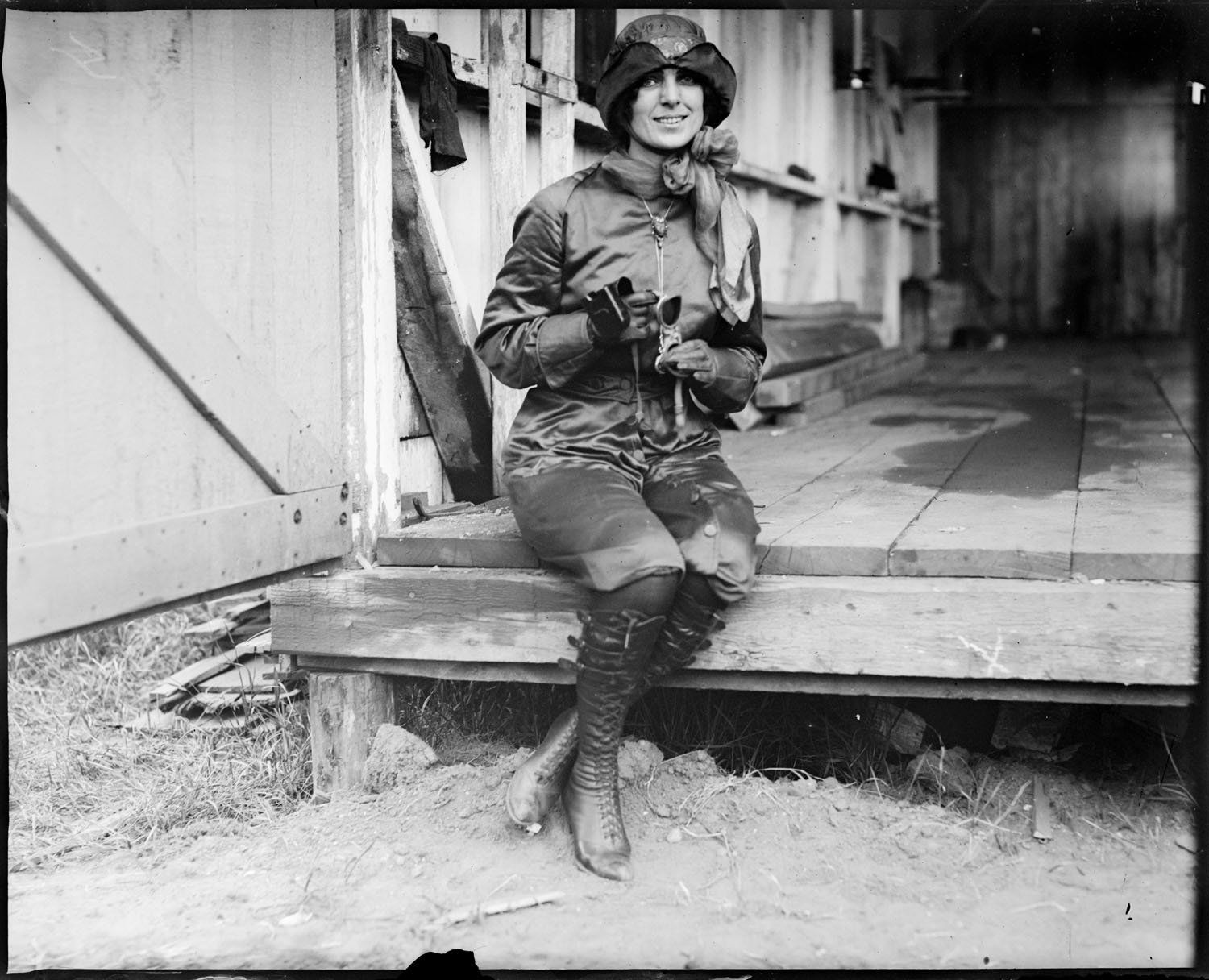 1 August 1911: After 33 flight lessons over a four-month period at the Moisant Aviation School at Hempstead, Long Island, New York, Harriet Quimby took her flight test and became the first woman to receive a pilot's license, Number 37, from the Aero Club of America. She was "America's First Lady of the Air."
She was well-known throughout the United States and Europe, and wore a purple satin flying suit.
On 16 April 1912 she became only the second pilot to fly across the English Channel when she flew from Dover to Calais in 59 minutes with a Blériot monoplane.
Eleven months after receiving her pilot's license, 1 July 1912, Harriet Quimby was killed when she fell from her Blériot XI during a flying demonstration at Squantum, Massachusetts.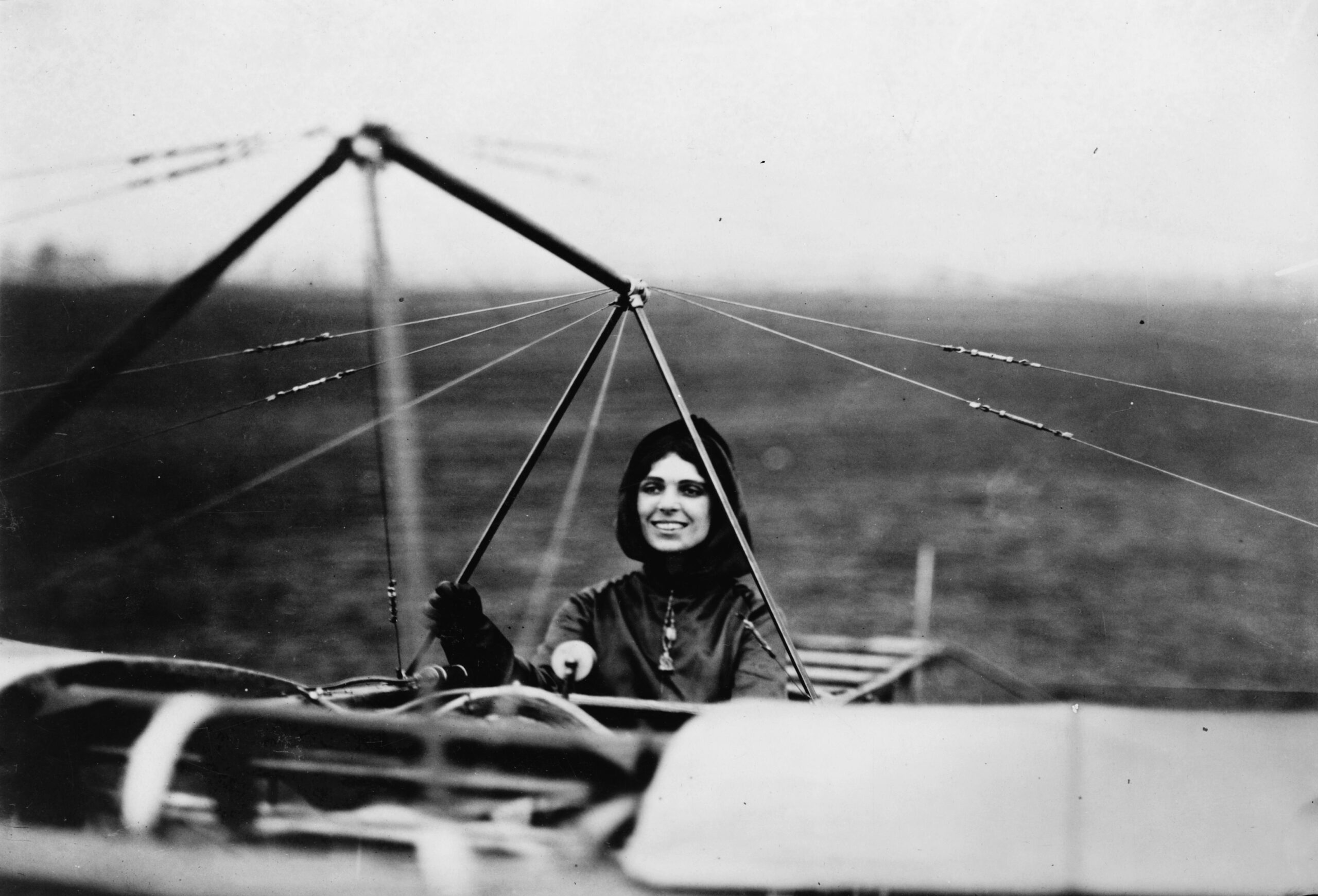 © 2015, Bryan R. Swopes