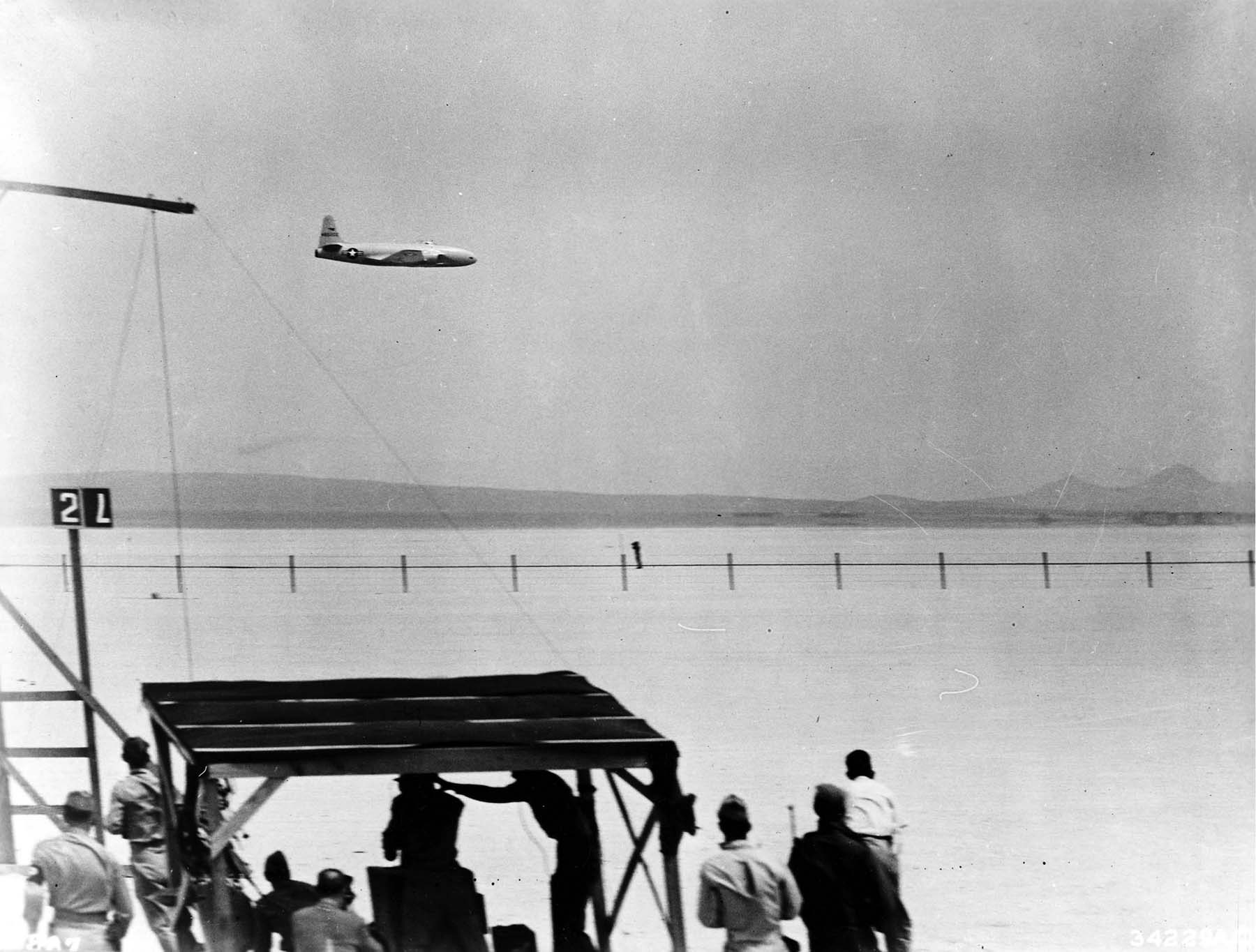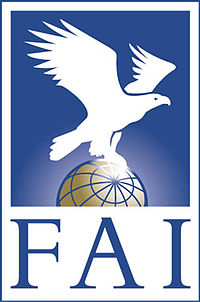 19 June 1947: At Muroc Army Airfield (now, Edwards Air Force Base) Colonel Albert Boyd, United States Army Air Forces, set a Fédération Aéronautique Internationale (FAI) World Record for Speed Over a 3 Kilometer Course, with an average speed of 1,003.81 kilometers per hour (623.74 miles per hour).¹ This was not just a class record, but an absolute world speed record.
Col. Boyd flew the Lockheed P-80R Shooting Star, serial number 44-85200, four times over the course, twice in each direction. The record speed was the average of the two fastest consecutive runs. As can be seen in the above photograph, these runs were flown at an altitude of approximately 70 feet (21 meters).
Originally a production P-80A-1-LO Shooting Star, 44-85200 had been converted to the XP-80B, a single prototype for the improved P-80B fighter.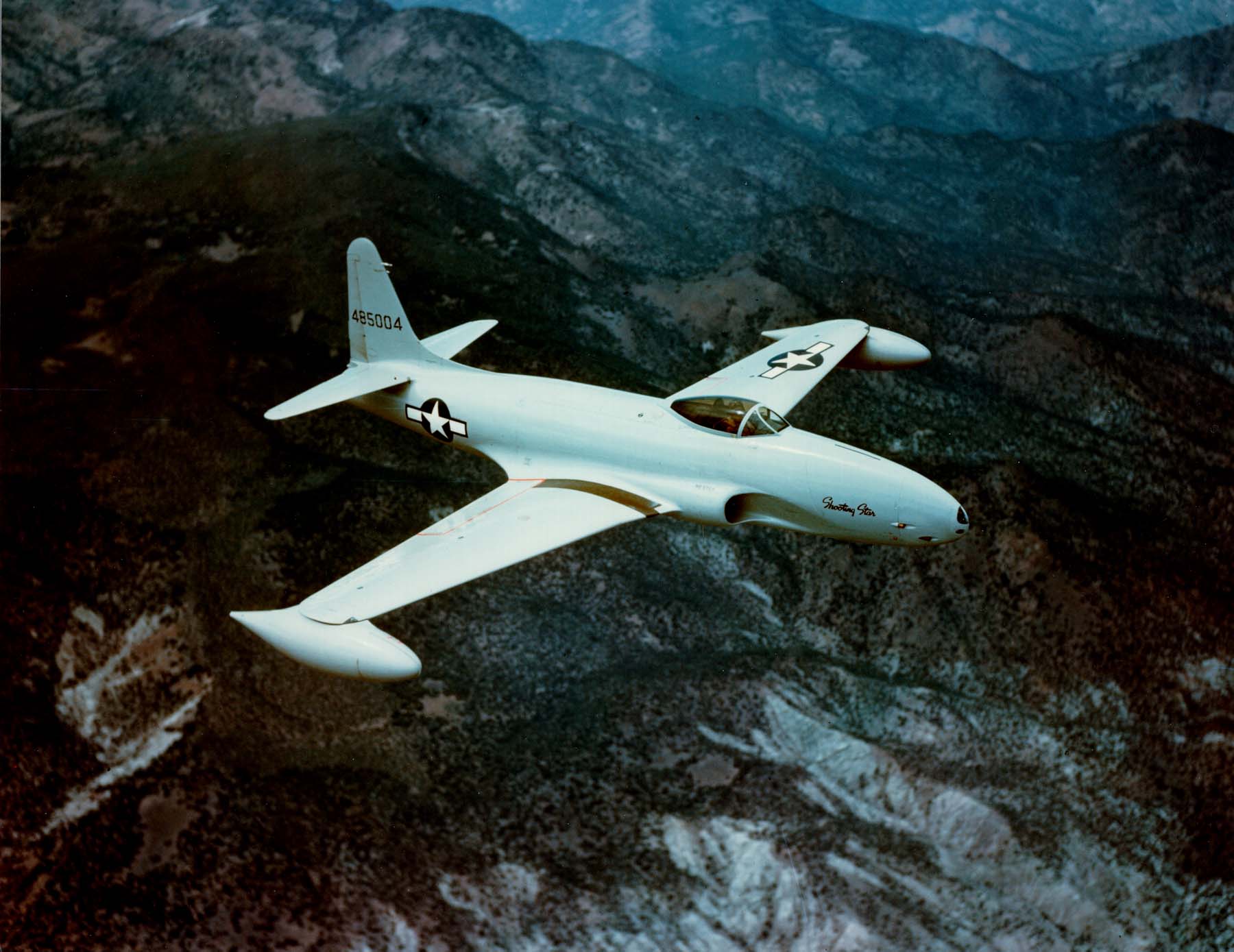 The P-80A-1-LO was a single-place, single-engine, low-wing monoplane powered by a turbojet engine. It was a day fighter, not equipped for night or all-weather combat operations. The P-80A was 34 feet, 6 inches (10.516 meters) long with a wingspan of 38 feet, 10½ inches (11.849 meters) and overall height of 11 feet, 4 inches (3.454 meters). The fighter had an empty weight of 7,920 pounds (3,592 kilograms) and a gross weight of 11,700 pounds (5,307 kilograms).
The P-80A-1 was powered by an Allison J33-A-9 or -11 turbojet, rated at 3,850 pounds of thrust (17.126 kilonewtons). It had a maximum speed of 558 miles per hour (898 kilometers per hour) at Sea Level and a service ceiling of 45,000 feet (13,716 meters).
The P-80A was armed with six Browning .50-caliber machine guns grouped together in the nose.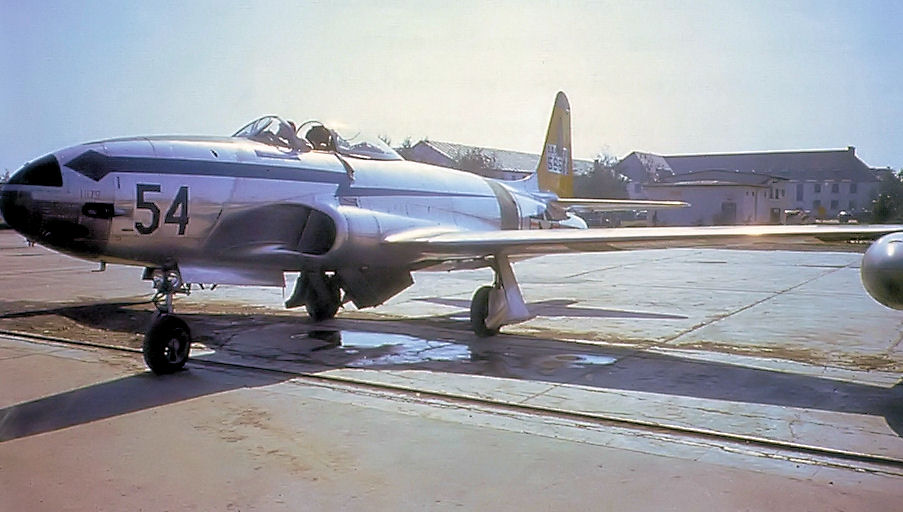 After modification to the XP-80B configuration, 44-85200 was powered by an Allison J33-A-17 with water/alcohol injection. It was rated at 4,000 pounds of thrust (17.793 kilonewtons). Fuel capacity was reduced by 45 gallons (170 liters) to allow for the water/alcohol tank. This was also the first American-built fighter to be equipped with an ejection seat.
The P-80B was heavier than the P-80A, with an empty weight of 8,176 pounds (3,709 kilograms) and gross weight of 12,200 pounds (5,534 kilograms). Visually, the two variants are almost identical.
The XP-80B had a maximum speed of 577 miles per hour (929 kilometers) per hour at 6,000 feet (1,829 meters), a 19 mile per hour (31 kilometers per hour) increase. The service ceiling increased to 45,500 feet (13,868 meters).
44-85200 was next modified to the XP-80R high-speed configuration. The canopy was smaller, the wings were shortened and their leading edges were re-contoured. In its initial configuration, the XP-80R retained the J33-A-17 engine, and incorporated new intakes designed by the National Advisory Committee for Aeronautics (NACA).
The initial performance of the XP-80R was disappointing. The intakes were returned to the standard shape and the J33-A-17 was replaced by a J33-A-35 engine. This improved J33 would be the first turbojet engine to be certified for commercial transport use (Allison Model 400). It was rated at 5,200 pounds of thrust (23.131 kilonewtons) at 11,750 r.p.m. at Sea Level, and 5,400 pounds of thrust (24.020 kilonewtons) with water/methanol injection.
The J33 was a single-spool turbojet with a single-stage centrifugal-flow compressor, 14 combustion chambers, and a single-stage axial-flow turbine. The J33-A-35 had a maximum diameter of 4 feet, 1.2 inches (1.250 meters) and was 8 feet, 8.5 inches (2.654 meters) long. It weighed 1,795 pounds (814 kilograms).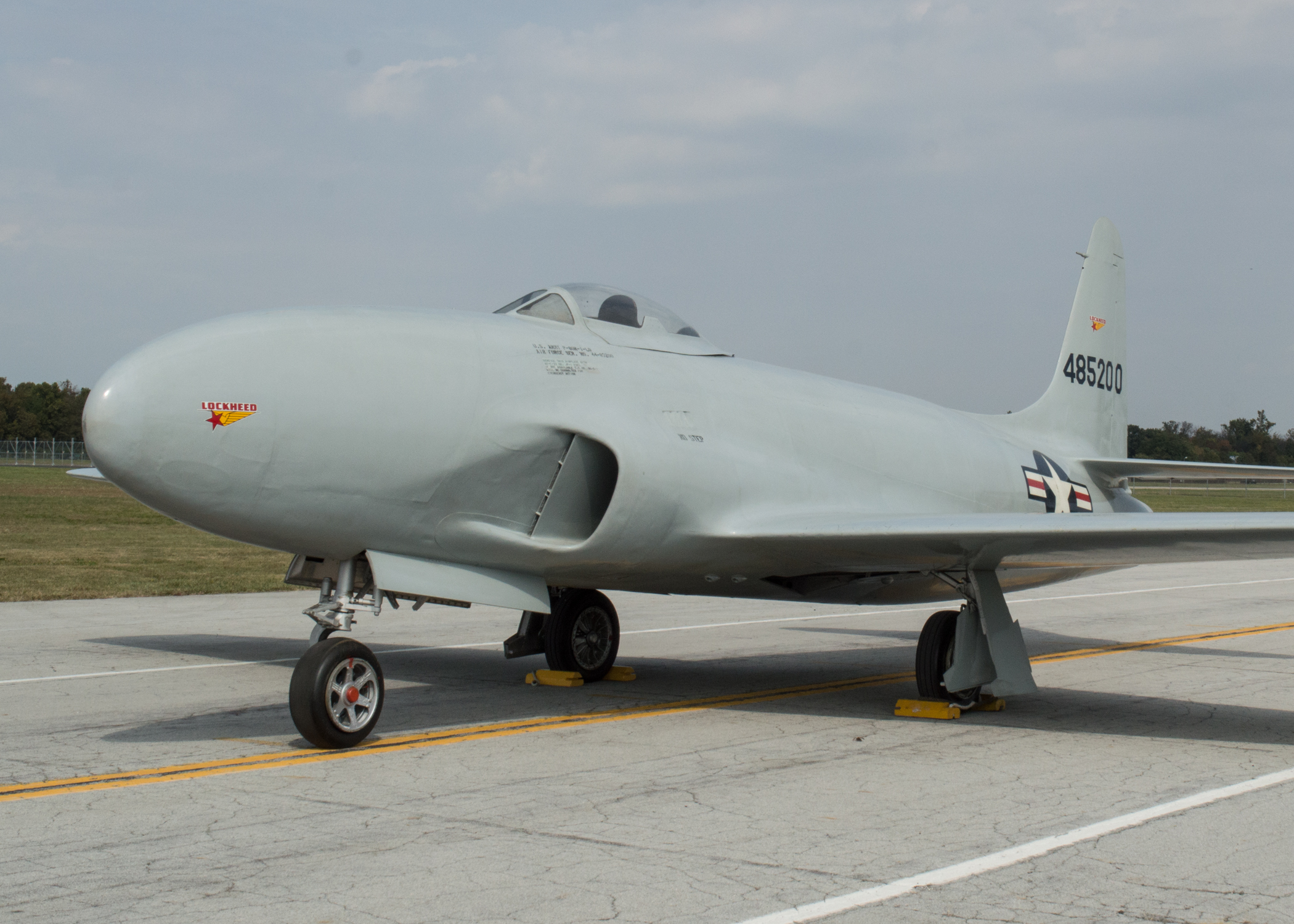 Technicians who modified the XP-80R at Lockheed Plant B-9 Production Flight Test Center, Metropolitan Airport, Van Nuys (just a few miles west of the main plant in Burbank). nicknamed the modified Shooting Star "Racey."
Lockheed XP-80R 44-85200 is in the collection of the National Museum of the United States Air Force at Wright-Patterson Air Force Base, Ohio.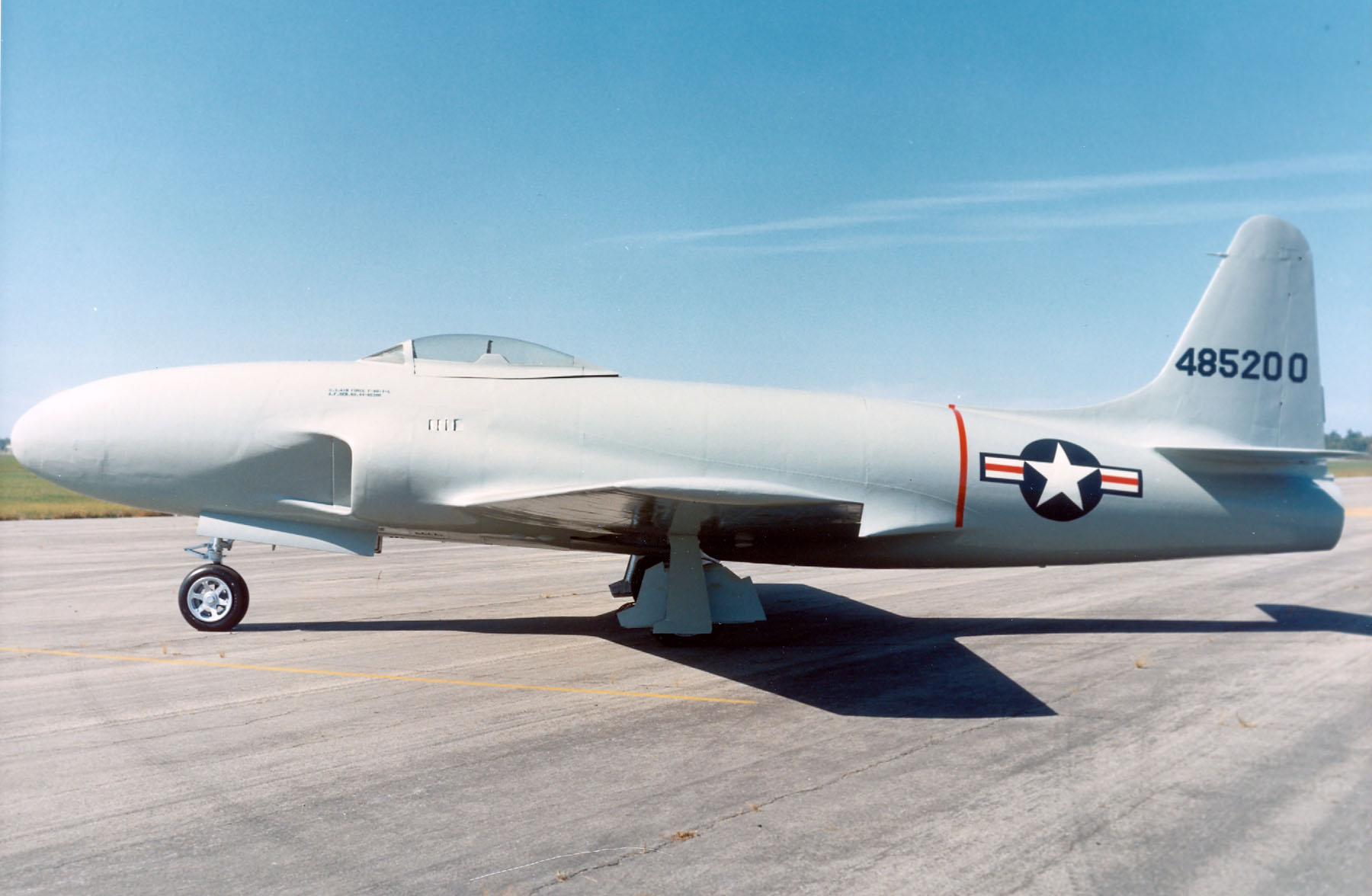 At the time of the speed record flight, Colonel Boyd was chief of the Flight Test Divison at Wright Field, Dayton, Ohio.
Albert Boyd was born 22 November 1906 at Rankin, Tennessee, the first of three sons of Kester S. Boyd a school night watchman, and Mary Eliza Beaver Boyd. In 1924, Boyd graduated from high school in Asheville, North Carolina, then attended Buncombe Junior College in Asheville.
Boyd was one of the most influential officers to have served in the United States Air Force. He entered the U.S. Army Air Corps as an aviation cadet 27 October 1927. After completion of flight training at Maxwell Field, Alabama, Boyd was commissioned as a second lieutenant, Air Corps Reserve, 28 February 1929, and as a second lieutenant, Air Corps, 2 May 1929.
Lieutenant Boyd married Miss Anna Lu Oheim at San Antonio, Texas, 8 September 1933. She was the daughter of Mr. and Mrs. G.F. Oheim of New Braunfels, Texas, (1907–1981).
He was promoted to 1st lieutenant 1 October 1934. Lieutenant Boyd served as a flight instructor at Maxwell Field, Alabama, and then Brooks, Kelly and Randolph Fields in Texas.
In 1934, 1st Lieutenant Boyd was assigned as engineering and operations officer at Chanute Field, Rantoul, Illinois. He completed the Air Corps technical School and the Engineer Armament Course. On 24 July 1936, Boyd was promoted to the temporary rank of captain. This rank became permanent 2 May 1939. In 1939 he was assigned to the Hawaiian Air Depot as assistant engineering officer, and was promoted to major (temporary), 15 March 1941. He and Mrs. Boyd lived in Honolulu. His Army salary was $3,375 per year. In December 1941, he became the chief engineering officer.
On 5 January 1942, Major Boyd was promoted to lieutenant colonel (temporary) and rated a command pilot. Following the end of World War II, Boyd reverted to his permanent rank of major, 2 May 1946.
In October 1945, Major Boyd was appointed acting chief of the Flight Test Division at Wright Field. He became chief of the division, October 1945, and also flew as an experimental test pilot. Boyd believed that it was not enough for Air Force test pilots to be superior pilots. They needed to be trained engineers and scientists in order to properly evaluate new aircraft. He developed the Air Force Test Pilot School and recommended that flight testing operations be centered at Muroc Field in the high desert of southern California, where vast open spaces and excellent flying conditions were available. He was the first commander of the Air Force Flight Test Center.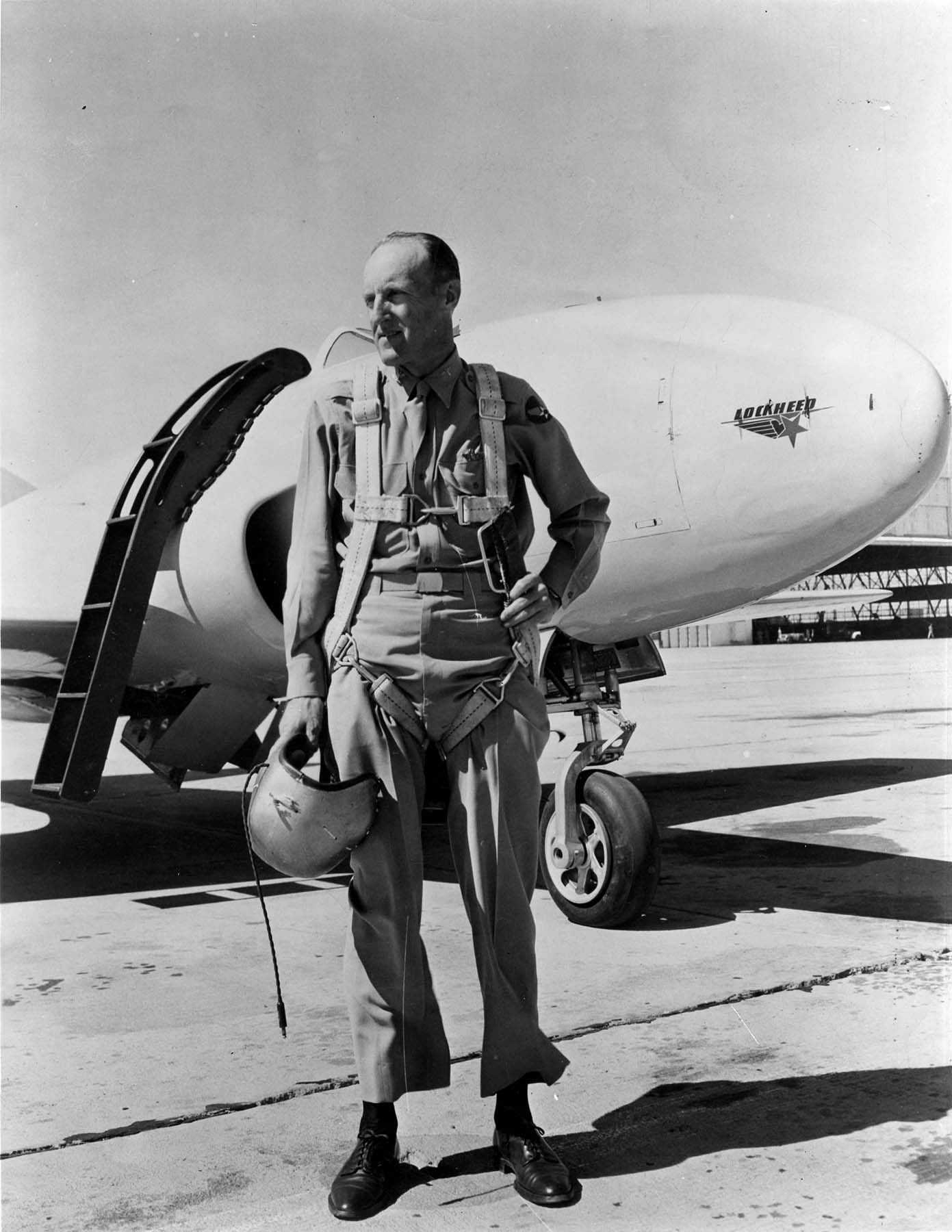 When Brigadier General Boyd took command of Muroc Air Force Base in September 1949, he recommended that its name be changed to honor the late test pilot, Glen Edwards, who had been killed while testing a Northrop YB-49 near there, 5 June 1948. Since that time the airfield has been known as Edwards Air Force Base.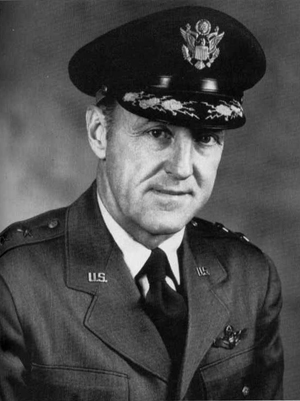 In February 1952, General Boyd was assigned as vice commander of the Wright Air Development Center, and commander, June 1952. His final assignment on active duty was as deputy commander of the Air Research and Development Command at Baltimore, Maryland, from 1 August 1955.
From 1947 until he retired in 1957 as a major general, Albert Boyd flew and approved every aircraft in use by the U.S. Air Force. By the time he retired, he had logged over 21,120 flight hours in more than 700 different aircraft. He had been awarded the Legion of Merit, the Distinguished Flying Cross and the Distinguished Service Medal.
Major General Albert Boyd retired from the Air Force 30 October 1957 following 30 years of service.
General Boyd died at Saint Augustine, Florida, 18 September 1976, at the age of 69 years. He is buried at the Arlington National Cemetery.
¹ FAI Record File Number 9863
© 2018, Bryan R. Swopes