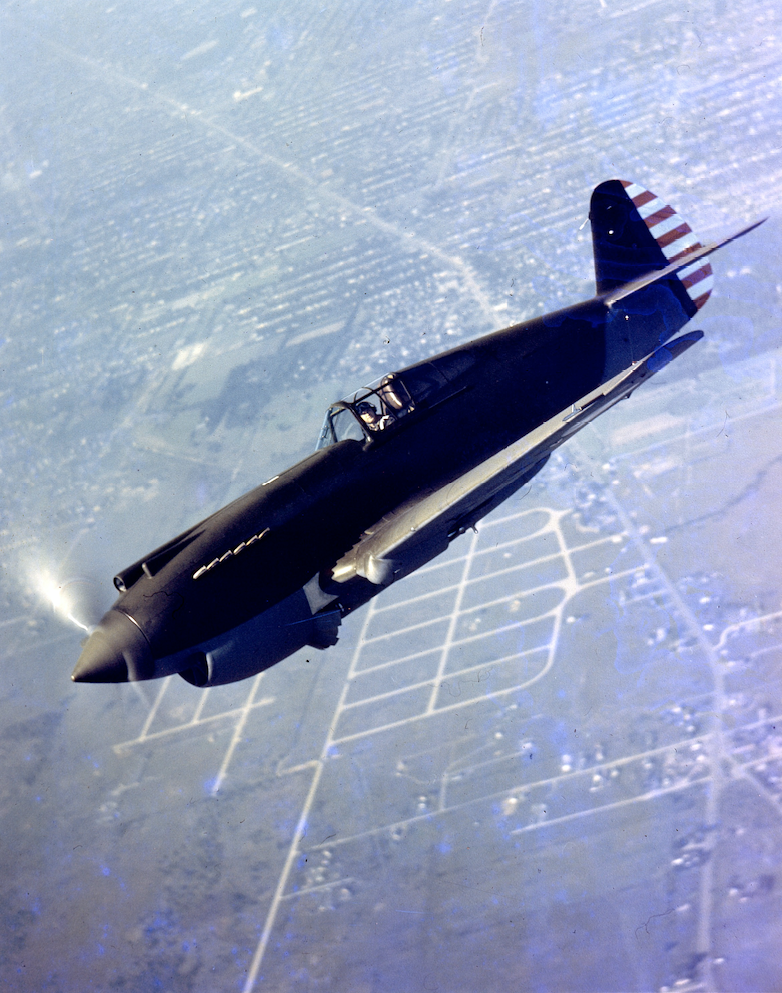 26 April 1939: The United States Army Air Corps placed an order for 524 Curtiss-Wright P-40 Warhawks. This was the largest production order for any U.S.-built fighter since World War I. The total cost was $12,872,398.¹
The order was authorized by the Air Corps Expansion Act, approved by Congress 3 April, and signed by President Roosevelt on 26 April 1939.

The Curtiss-Wright Corporation Hawk 81 (P-40 Warhawk) was a single-seat, single-engine pursuit, designed by Chief Engineer Donovan Reese Berlin. It was developed from Berlin's radial-engine P-36 Hawk. The P-40 was a low-wing monoplane of all-metal construction and used flush riveting to reduce aerodynamic drag. It had an enclosed cockpit and retractable landing gear (including the tail wheel). Extensive wind tunnel testing at the NACA Langley laboratories refined the airplane's design, significantly increasing the top speed.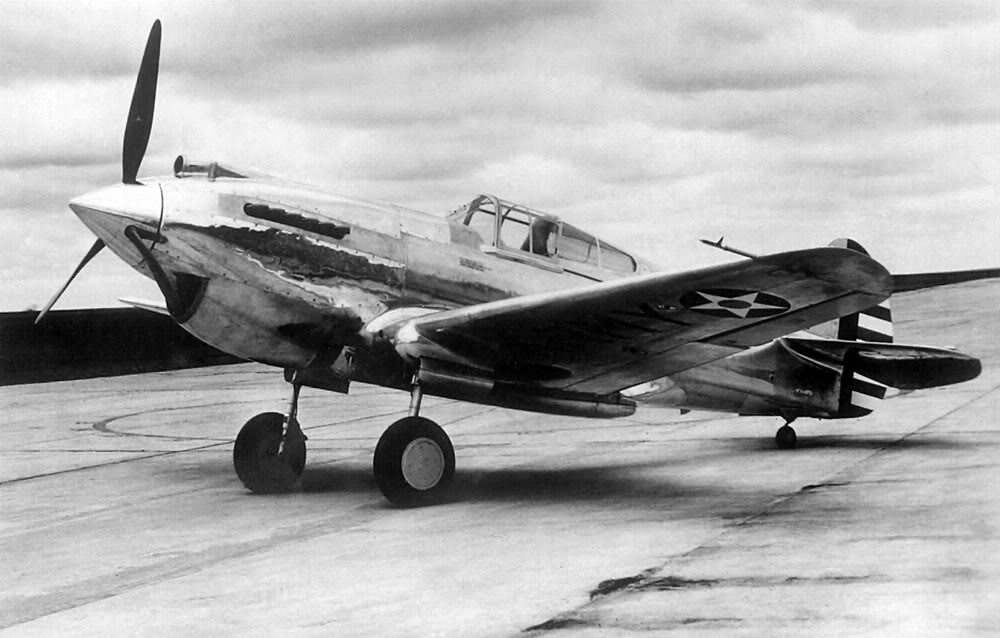 The new fighter was 31 feet, 8-9/16 inches (9.666 meters) long with a wingspan of 37 feet, 3½ inches (11.366 meters) and overall height of 9 feet, 7 inches (2.921 meters). The P-40's empty weight was 5,376 pounds (2,438.5 kilograms) and gross weight was 6,787 pounds (3,078.5 kilograms).

The P-40 was powered by a liquid-cooled, supercharged, 1,710.597-cubic-inch-displacement (28.032 liter) Allison Engineering Co. V-1710-C15 (V-1710-33). This was a single overhead cam (SOHC) 60° V-12 engine designed by Harold Caminez, Allison's chief engineer. The V-1710-33 had a compression ratio of 6.65:1. It was rated at 930 horsepower at 2,600 r.p.m. at 12,800 feet (3,901 meters), and 1,040 horsepower at 2,800 r.p.m. for takeoff, burning 100-octane gasoline. The engine turned a three-bladed Curtiss Electric constant-speed propeller through a 2:1 gear reduction. The V-1710-33 was 8 feet, 2.54 inches (2.503 meters) long, 3 feet, 5.88 inches (1.064 meters) high, and 2 feet, 5.29 inches (0.744 meters) wide. It weighed 1,340 pounds (607.8 kilograms).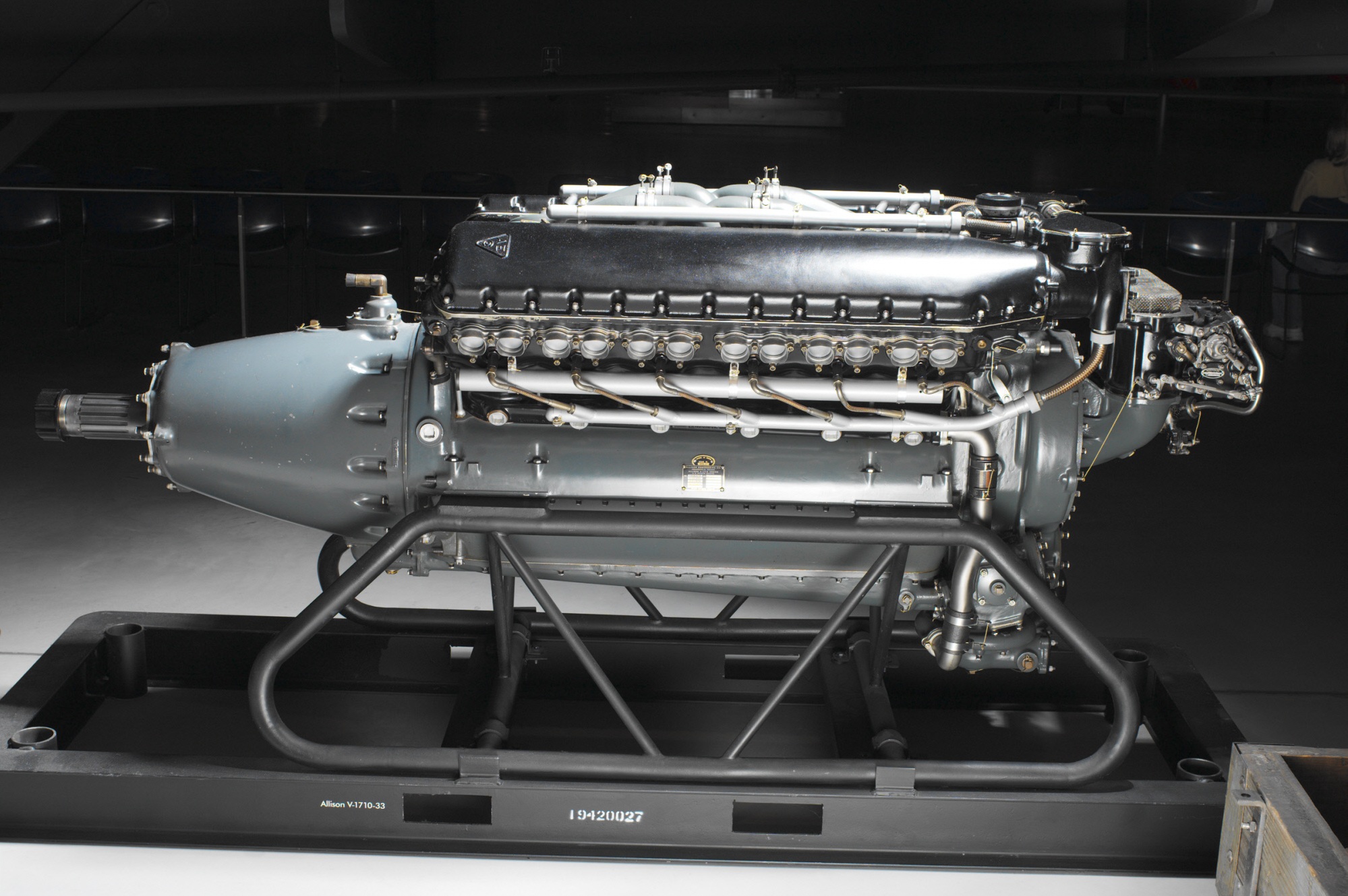 The cruising speed of the P-40 was 272 miles per hour (438 kilometers per hour) and the maximum speed was 357 miles per hour (575 kilometers per hour) at 15,000 feet (4,572 meters). The Warhawk had a service ceiling of 30,600 feet (9,327 meters) and the absolute ceiling was 31,600 feet (9,632 meters). The range was 950 miles (1,529 kilometers) at 250 miles per hour (402 kilometers per hour).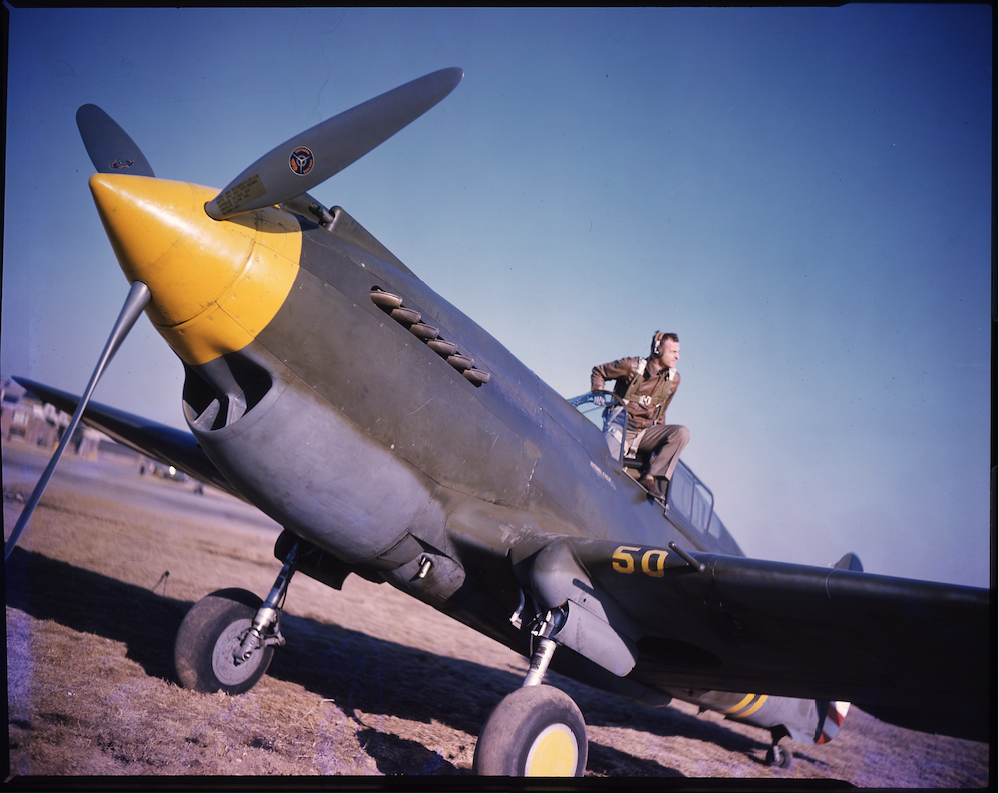 The fighter (at the time, the Air Corps designated this type as a "pursuit") was armed with two air-cooled Browning AN-M2 .50-caliber machine guns on the engine cowl, synchronized to fire through the propeller, with 380 rounds of ammunition per gun. Provisions were included for one Browning M2 .30-caliber aircraft machine gun, with 500 rounds of ammunition, in each wing.
The first production P-40 Warhawk, 39-156, made its first flight 4 April 1940. The 8th Pursuit Group at Langley Field, Virginia, was the first Army Air Corps unit to be equipped with the P-40.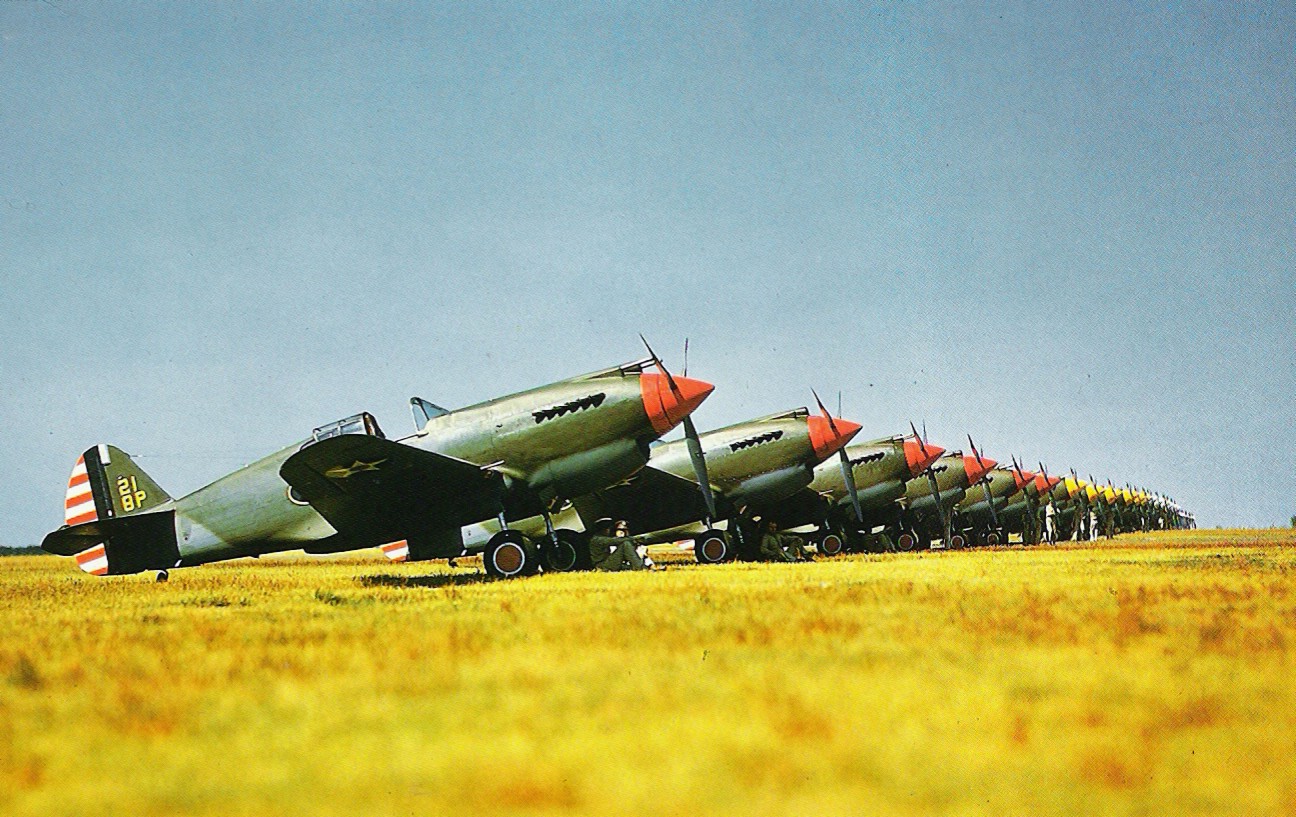 After 200 P-40s were produced for the Air Corps, production was interrupted to allow Curtiss-Wright to build 100 Hawk 85A-1 export variants for the French Armée de l'air, then engaged with the invading forces of Nazi Germany. When France surrendered 22 June 1940, none of these airplanes had been delivered. The order was then assumed by the British Royal Air Force as the Tomahawk I.
U.S. Warhawk production resumed as the improved P-40B, and the remainder of the P-40 order was cancelled.
¹ Equivalent to $256,346,451 in 2022
© 2018, Bryan R. Swopes