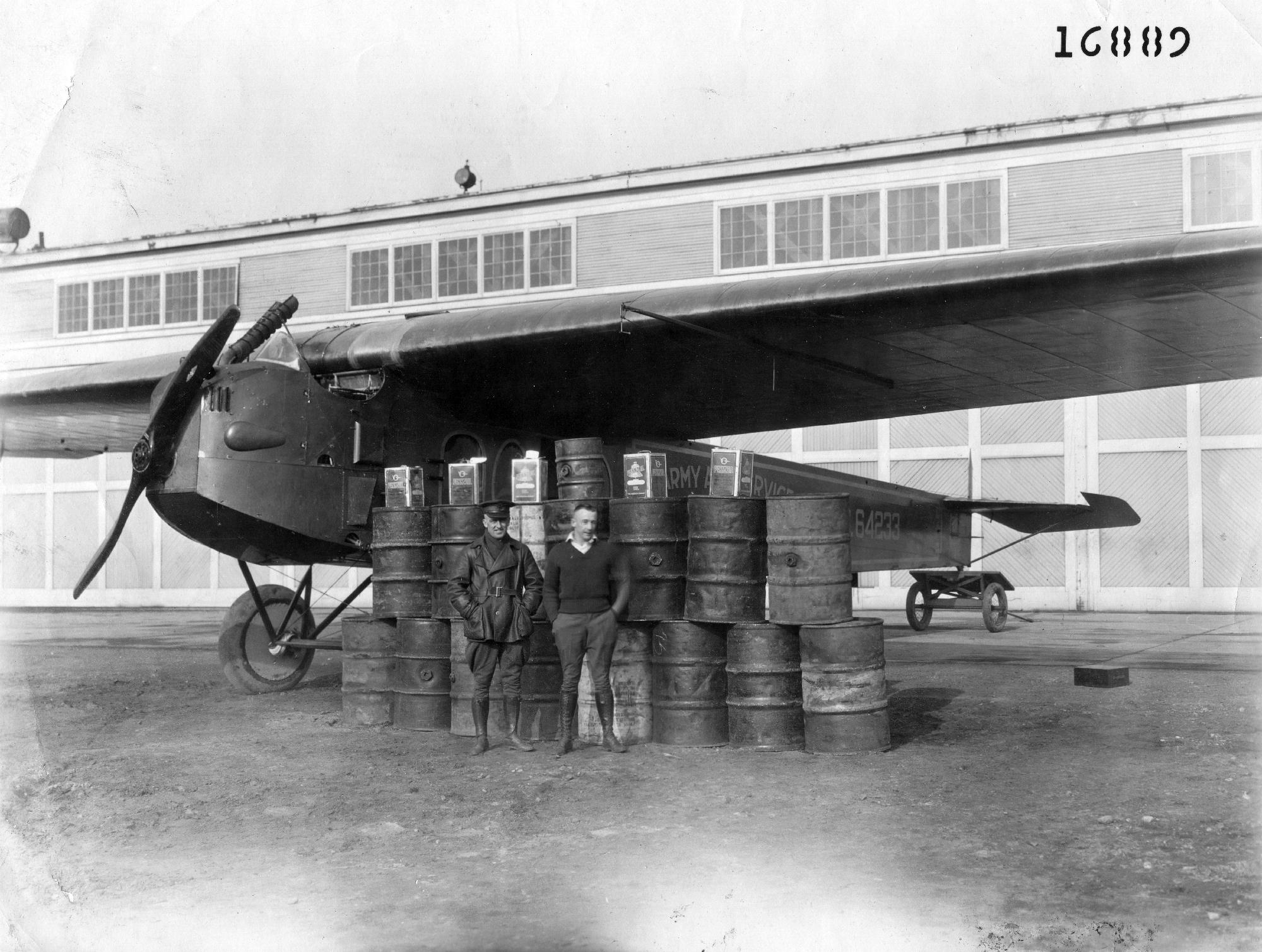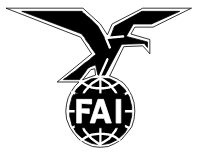 16–17 April 1923: At Wilbur Wright Field, Dayton, Ohio, U.S. Army Air Service pilots Lieutenant Oakland George Kelly and Lieutenant John Arthur Macready set six Fédération Aéronautique Internationale (FAI) World Records for speed, distance and duration, flying the Nederlandse Vliegtuigenfabriek Fokker T-2, serial number A.S. 64233, which they planned to fly non-stop across the United States of America.
They flew 2,500 kilometers (1,553.428 miles) at an average speed of 115.60 kilometers per hour (51.83 miles per hour);¹ 3,000 kilometers (1,864.114 miles) at 115.27 kilometers per hour (71.63 miles per hour);² 3,500 kilometers (2,174.799 miles) at 114.82 kilometers per hour (71.35 miles per hour);³ 4,000 kilometers (2,485.485 miles) at 113.93 kilometers per hour (70.79 miles per hour);⁴ flew a total distance of 4,050 kilometers (2,517 miles);⁵ and stayed aloft for 36 hours, 4 minutes, 34 seconds.⁶ Their overall average speed was 112.26 kilometers per hour (69.76 miles per hour).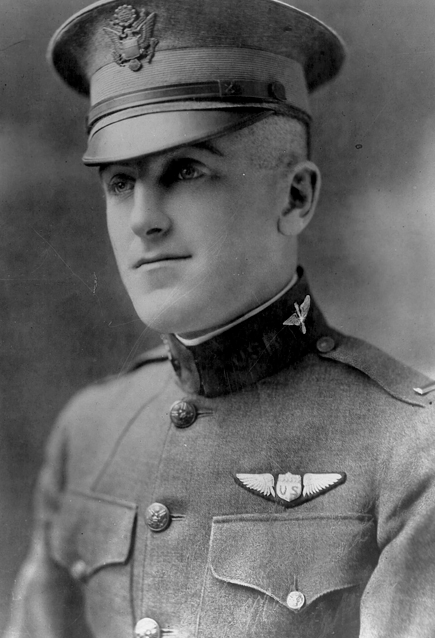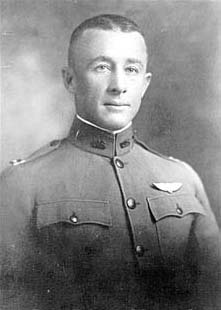 The Fokker F.IV was built by Anthony Fokker's Nederlandse Vliegtuigenfabriek at Veere, Netherlands in 1921. The Air Service purchased two and designated the type T-2, with serial numbers A.S. 64233 and A.S. 64234.
Several modifications were made to prepare for the transcontinental flight. Normally flown by a single pilot in an open cockpit, a second set of controls was installed so that the airplane could be controlled from inside while the two pilots changed positions. On this flight, it carried 735 gallons (2,782 liters) of gasoline in three fuel tanks.
For its time, the Fokker was a large airplane: 49 feet (14.9 meters) long, with a wing span of 82 feet (25 meters). The high-wing monoplane was powered by a 1,649.3-cubic-inch-displacement (27.028 liter) liquid-cooled Liberty L12 single overhead cam (SOHC) 45° V-12 engine producing 420 horsepower. The airplane was designed to carry 8–10 passengers in an enclosed cabin.
From 2–3 May 1923, MacReady and Kelly succeeded in their non-stop transcontinental flight, flying from Roosevelt-Hazelhurst Field, Long Island, New York, to Rockwell Field (now, NAS North Island), San Diego, California,  2,470 miles (3,975 kilometers) in 26 hours, 50 minutes, 38.8 seconds, for an average speed of 92 miles per hour (148 kilometers per hour).
The U.S. Army Air Service transferred A.S. 64223 to the Smithsonian Institution in January 1924. It is on display at the National Air and Space Museum.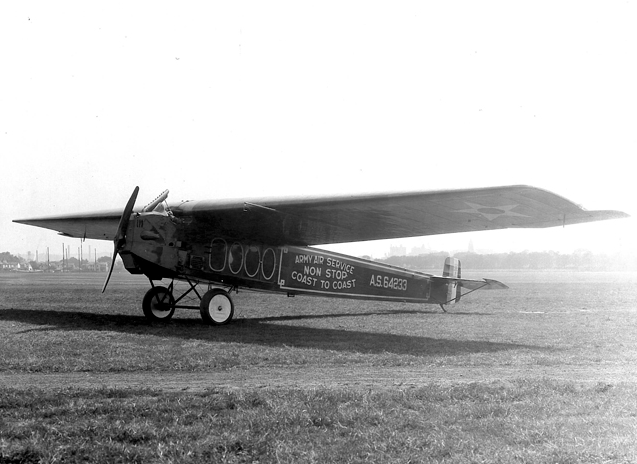 ¹ FAI Record File Number 9312
² FAI Record File Number 9313
³ FAI Record File Number 9314
⁴ FAI Record File Number 9315
⁵ FAI Record File Number 9316
⁶ FAI Record File Number 9317
© 2019, Bryan R. Swopes