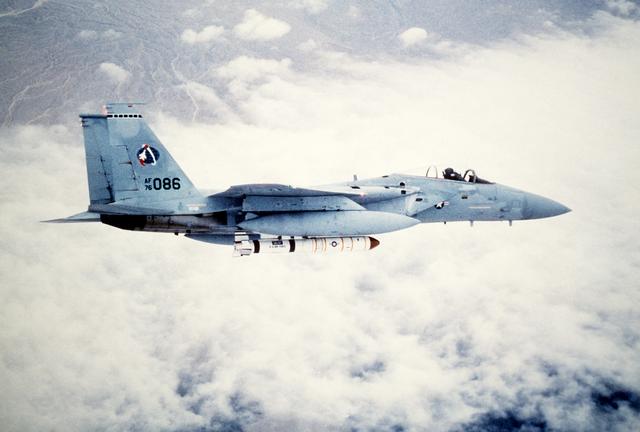 21 January 1984: Major Ralph B. Filburn, U.S. Air Force, flying a McDonnell Douglas F-15A-17-MC Eagle, serial number 76-0086, successfully launched a Ling-Temco-Vought ASM-135A anti-satellite missile to a point in space.
The ASM-135 was a three-stage guided missile using a solid-fueled Boeing AGM-69 Short Range Attack Missile (SRAM) as its first stage and an LTV Aerospace Altair 3 rocket as the second stage. The third stage was the homing vehicle, which used an infrared seeker to intercept the targeted satellite. This was not an explosive warhead. The satellite was destroyed by the kinetic energy of the very high speed impact. The ASM-135 is 18 feet (5.48 meters) long, 20 inches (50.8 centimeters) in diameter and weighs 2,600 pounds (1,180 kilograms).
There were five test launches of the ASM-135, including one in which an orbiting satellite was intercepted and destroyed. The missile was not placed in production, however, and the program was cancelled.
76-0086 was retired 18 May 1995 to The Boneyard at Davis-Monthan Air Force Base, Tucson, Arizona. It was scrapped in 2008.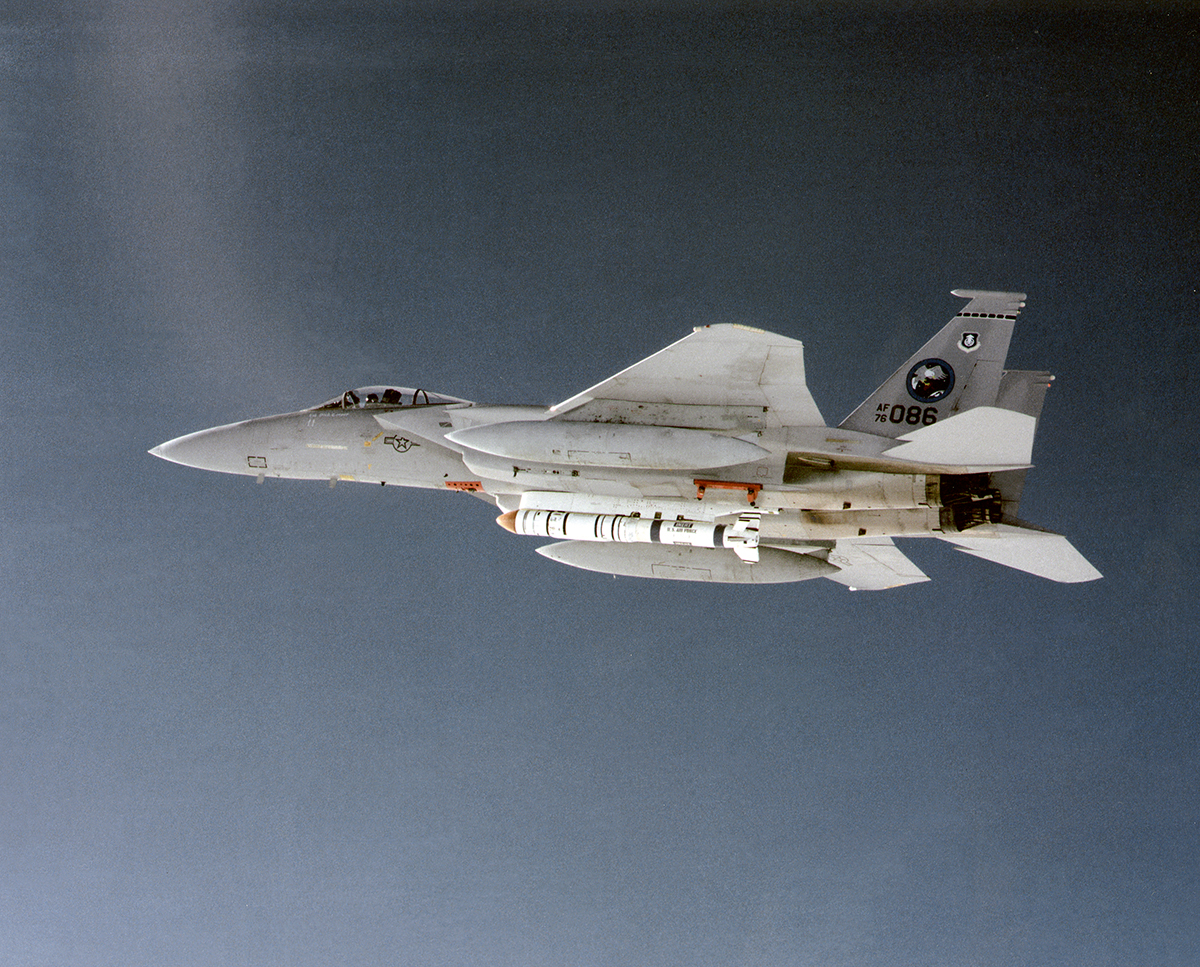 © 2019, Bryan R. Swopes