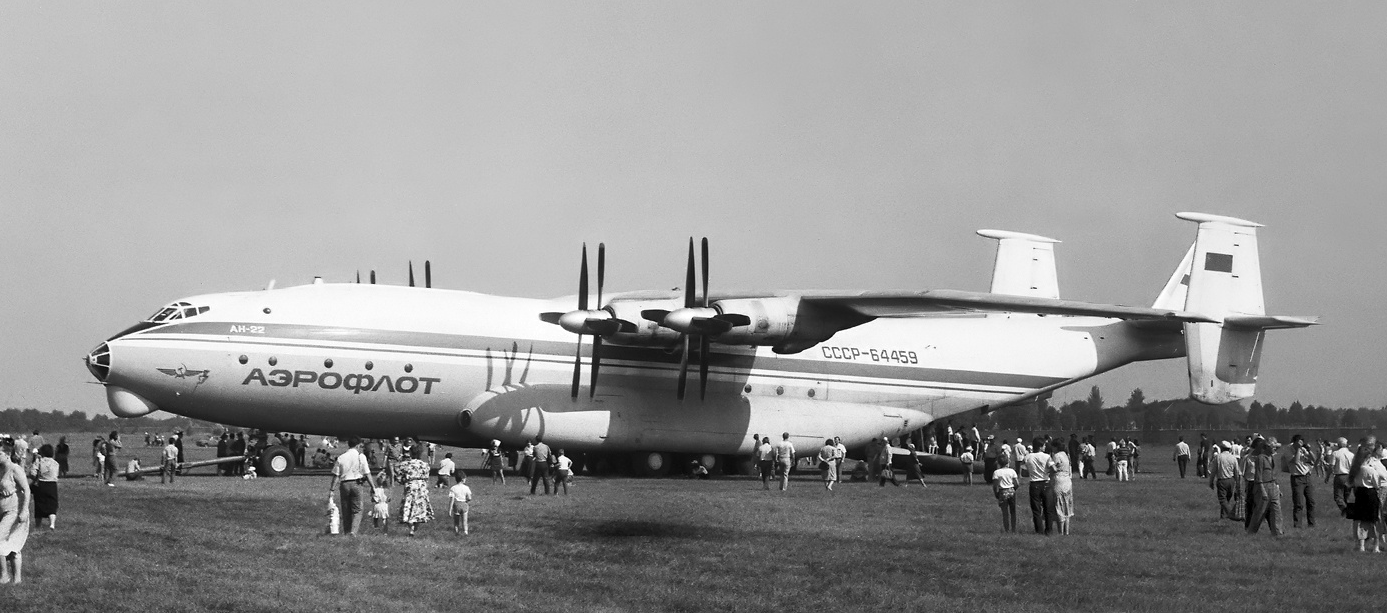 27 February 1965: The first flight of the Antonov Design Bureau An-22 Antheus took place at Sviatoshyn Airfield, Kiev, Ukraine. The An-22 was the world's largest airplane at the time, and it remains the world's largest turboprop airplane.
The An-22 is 57.9 meters (190.0 feet) long with a wingspan of 64.40 meters (211.29 feet) and overall height of 12.53 meters (41.11 feet). The heavy-lift strategic transport has an empty weight of 114,000 kilograms (251,327 pounds) and maximum takeoff weight of 250,000 kilograms (551,156 pounds). It is powered by four Kuznetsov NK-12MA turboprop engines producing 15,000 horsepower, each, and which drive eight four-bladed, counter-rotating propellers.
The An-22 is operated by a flight crew of six and can carry 29 passengers, It's payload capacity is 80,000 kilograms (176,370 pounds). It has a maximum speed of 740 kilometers per hour (460 miles per hour) and a range of 5,000 kilometers (3,107 miles) with a maximum payload.
Antonov produced 66 An-22 transports at the Tashkent Aircraft Production Corporation at Tashkent, Uzbekistan, between 1965 and 1976. 28 of these were the AN-22A variant. Several remain in service.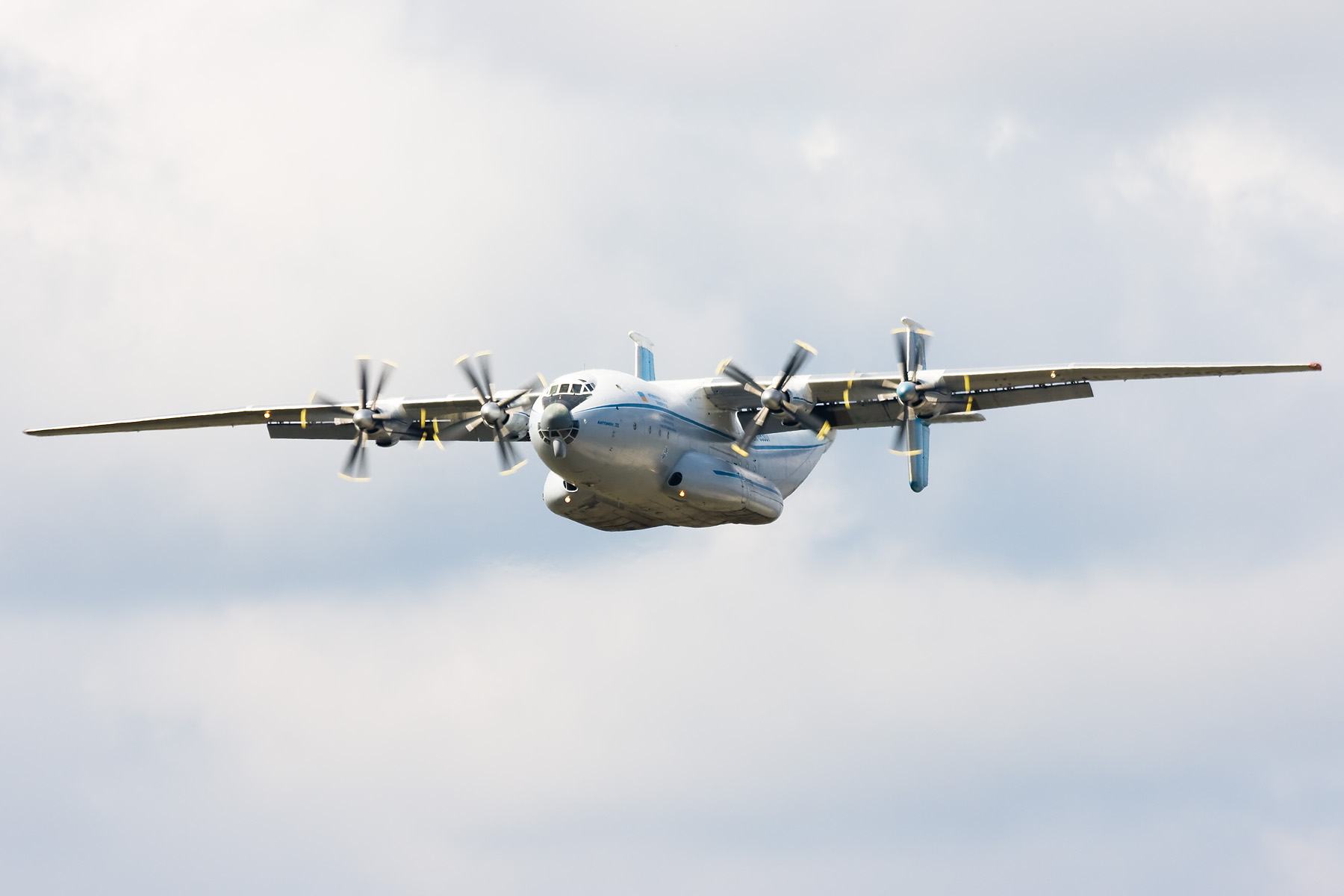 © 2019, Bryan R. Swopes