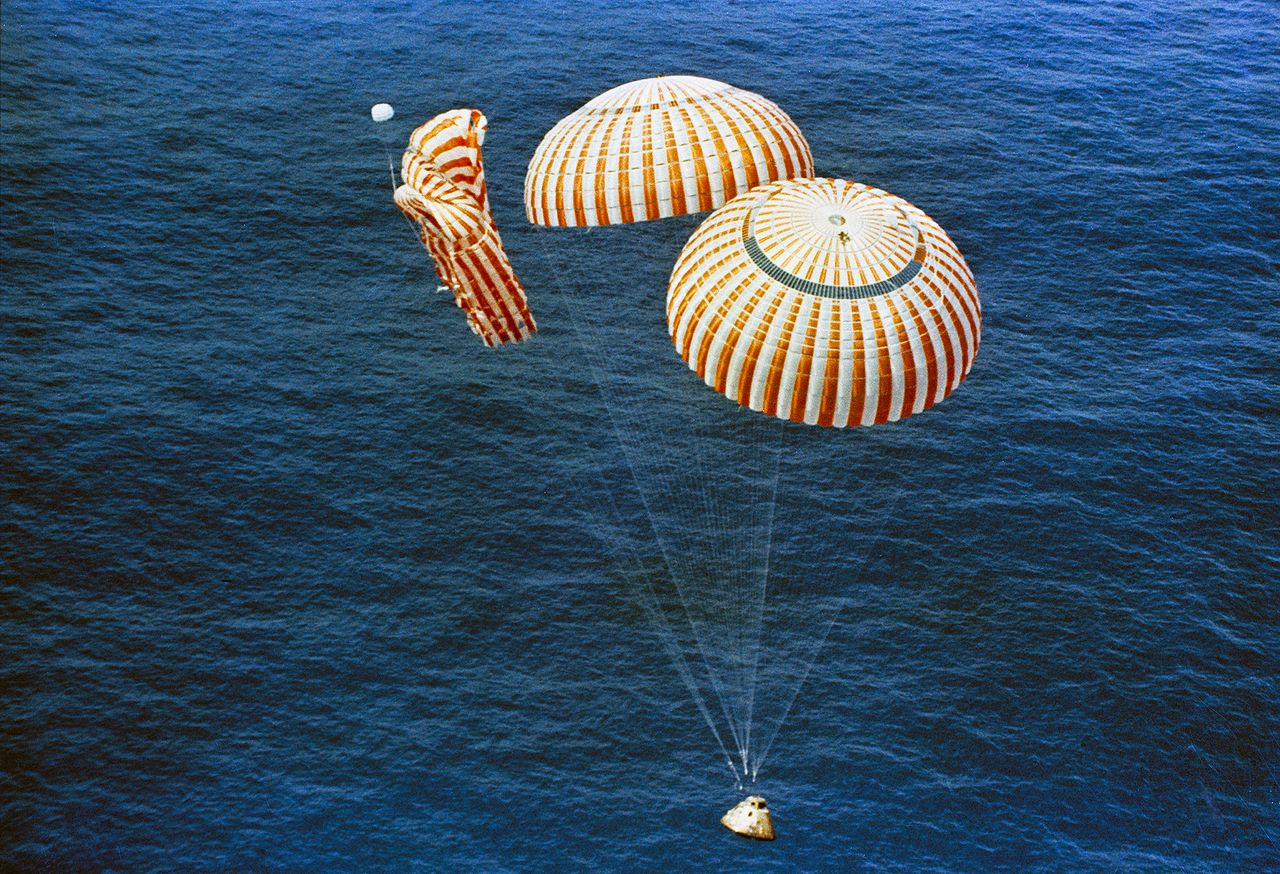 7 August 1971: At 6:45 a.m., local time, 287 nautical miles (531 kilometers) north of Honolulu, Hawaii, the Apollo 15 command module Endeavour "splashed down" after twelve days in space. On board were Colonel David Randolph Scott, Mission Commander; Major Alfred Merrill Worden, Command Module Pilot; and Lieutenant Colonel James Benson Irwin, Lunar Module Pilot. All three were United States Air Force officers and NASA astronauts.
During the descent following reentry, one of the three main parachutes fouled. This did not cause any problems, though, as only two were necessary.
The spacecraft landed approximately 5.3 nautical miles (9.8 kilometers) from the primary recovery ship, the amphibious assault ship USS Okinawa (LPH-3).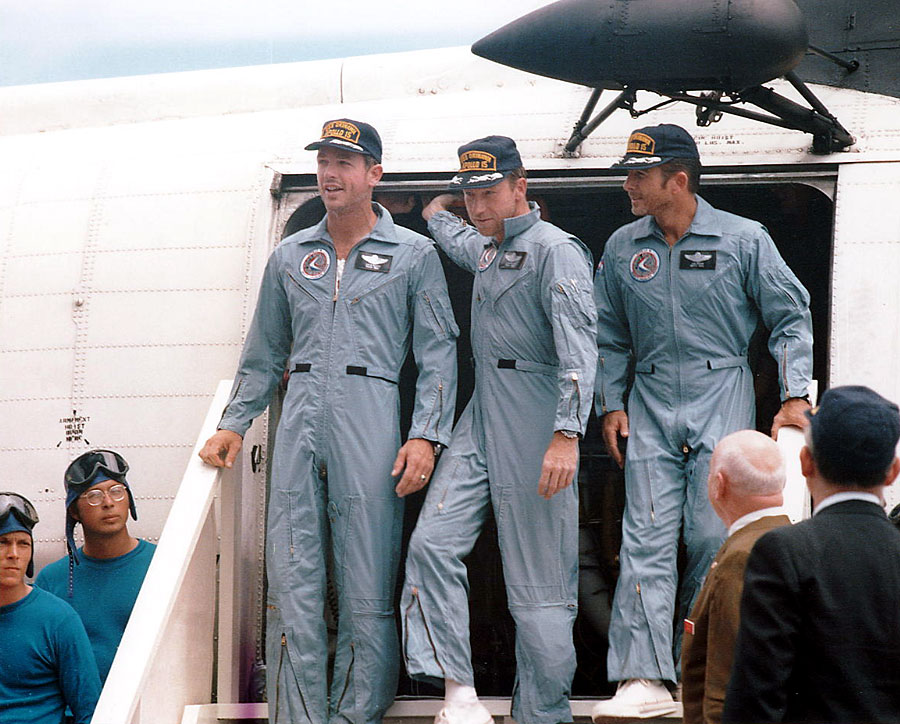 Apollo 15 was the ninth manned mission of the Apollo Program, and the fourth to land on The Moon. The total duration of the flight was 12 days, 7 hours, 11 minutes, 53.0 seconds.
This was the first mission that the crew were not quarantined after returning to Earth.
The Apollo 15 command module is displayed at the National Museum of the United States Air Force, Wright-Patterson Air Force Base, Ohio.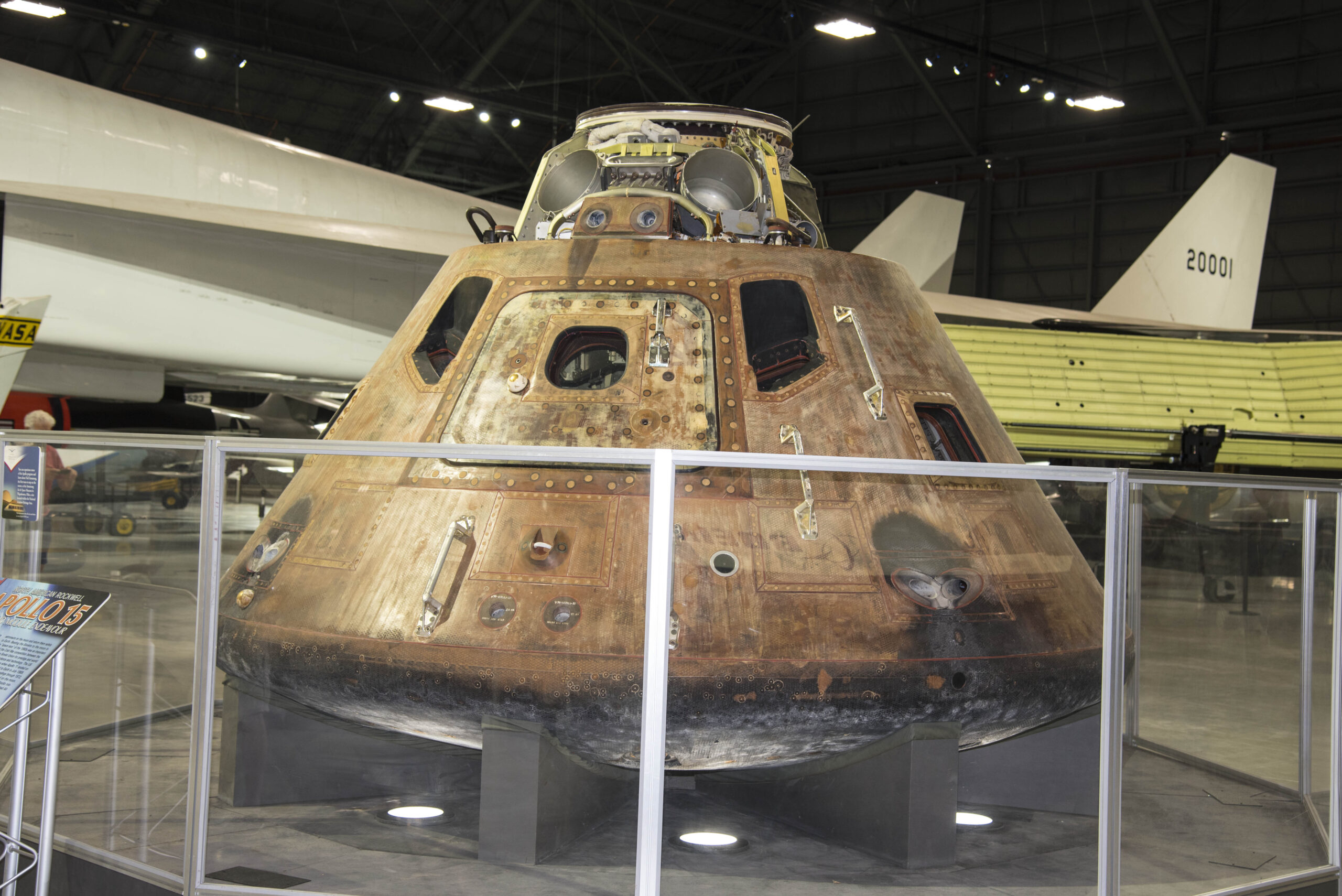 © 2017, Bryan R. Swopes