30 April 1962: Though it had been airborne briefly just a few days earlier, "Article 121", the first Lockheed A-12, serial number 60-6924, took off from a Top Secret facility at Groom Lake, Nevada, on its "official" first flight. Lockheed test pilot Louis Wellington ("Lou") Schalk, Jr. was in the cockpit.
The 72,000-pound (32,659 kilogram) airplane lifted off the 8,000-foot (2,438 meters) runway at 170 knots (196 miles per hour, 315 kilometers per hour).
A Central Intelligence Agency report on the A-12 project states:
". . . rolled out for its first official flight on 30 April, just under one year later than originally planned. A number of senior Air Force officers and CIA executives, including Deputy Director for Research Herbert Scoville and former project chief Bissell (who left the Agency in February 1962), witnessed the long-awaited event. Schalk again was the pilot. He took the aircraft up for 59 minutes and reached 30,000 feet and just under 400 mph; most of the flight was made at under 300 mph. He reported that the A-12 responded well and was extremely stable. Johnson said this was the smoothest official first flight of any aircraft he had designed or tested."
—ARCHANGEL: CIA's Supersonic A-12 Reconnaissance Aircraft, by David Robarge, Center for the Study of Intelligence, Central Intelligence Agency, 2012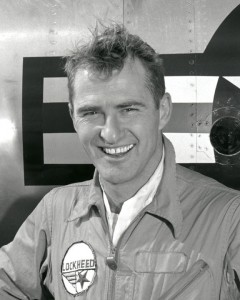 The A-12 was a top secret reconnaissance airplane built for the Central Intelligence Agency under the code name "Oxcart." It was the replacement for the Agency's high-flying but subsonic U-2 spy plane which had become vulnerable to radar-guided surface-to-air missiles. (A U-2 piloted by Francis Gary Powers had been shot down with an SA-2 Guideline missile while over Russia exactly one year before.)
The A-12 could fly faster than Mach 3 and higher than 80,000 feet—so fast and so high that no missile could reach it. By the time missile site radar locked on to an A-12 and a missile was prepared to fire, the Oxcart had already flown beyond the missile's range.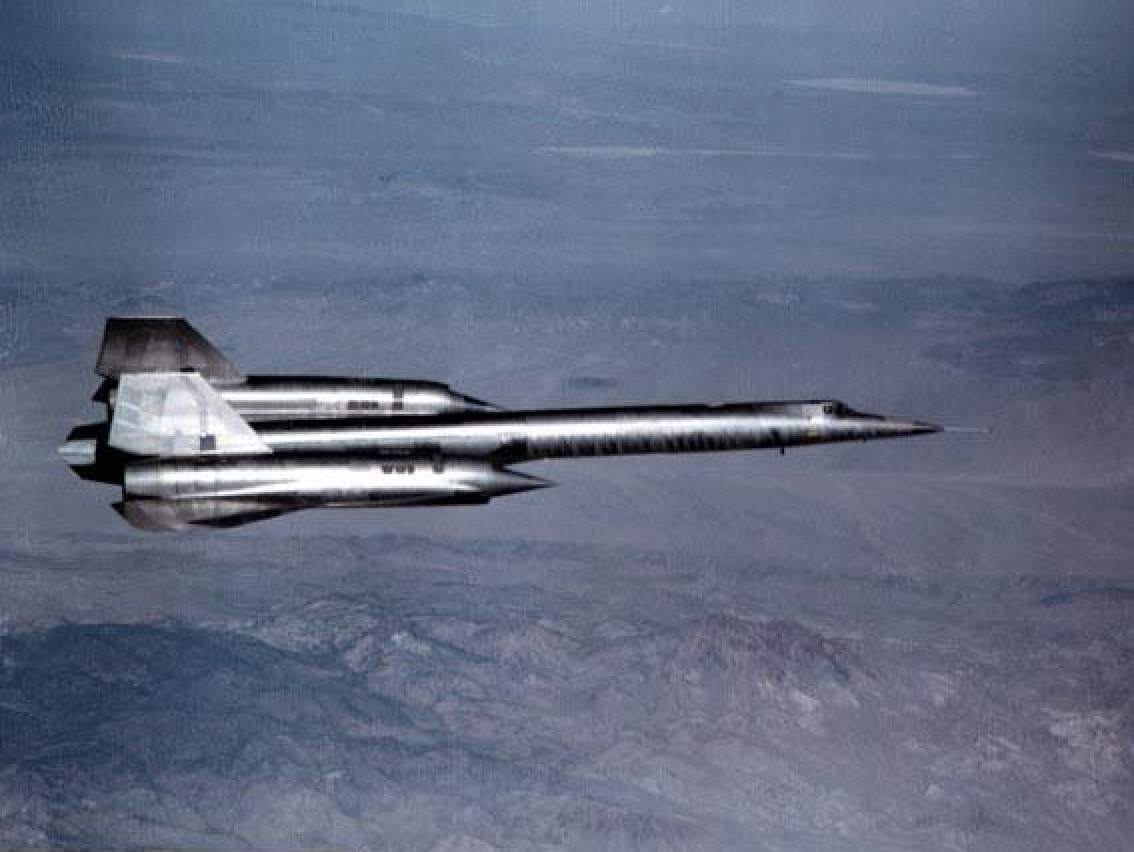 The Lockheed A-12 was a single-place, twin-engine hypersonic reconnaisance aircraft. It was 101.6 feet (30.97 meters) long, with a wingspan of 55.62 feet (16.95 meters) and overall height of 18.45 feet (5.62 meters). It had an empty weight of 54,600 pounds (24,766 kilograms) and maximum gross weight of 124,600 pounds (57,878 kilograms).
The A-12 was powered by two Pratt & Whitney JT11D-20 (J58-P-4) turbo-ramjet engines, rated at 25,000 pounds of thrust (111.21 kilonewtons) and 34,000 pounds of thrust (151.24 kilonewtons) with afterburner. The exhaust gas temperature is approximately 3,400 °F. (1,870 °C.). The J58 is a single-spool, axial-flow engine which uses a 9-stage compressor section and 2-stage turbine. The J58 is 17 feet, 10 inches (7.436 meters) long and 4 feet, 9 inches (1.448 meters) in diameter. It weighs approximately 6,000 pounds (2,722 kilograms).
The A-12's speed was Mach 3.2 (2,125 miles per hour/3,118 kilometers per hour) at 75,000 feet(22,860 meters). Its cruise altitude was 84,500–97,600 feet (25,756–29,748 meters). The range was 4,210 nautical miles (4,845 miles/7,797 kilometers)
Article 121 was the first of thirteen A-12s built by Lockheed's "Skunk Works." They were operational from 1964–1968, when they were phased out in favor of the U.S. Air Force two-man SR-71A "Blackbird."
Today, the first Lockheed A-12 is on display at Blackbird Airpark, an annex of the Air Force Flight Test Museum, Edwards Air Force Base, California. It has made 322 flight and accumulated a total of 418.2 flight hours.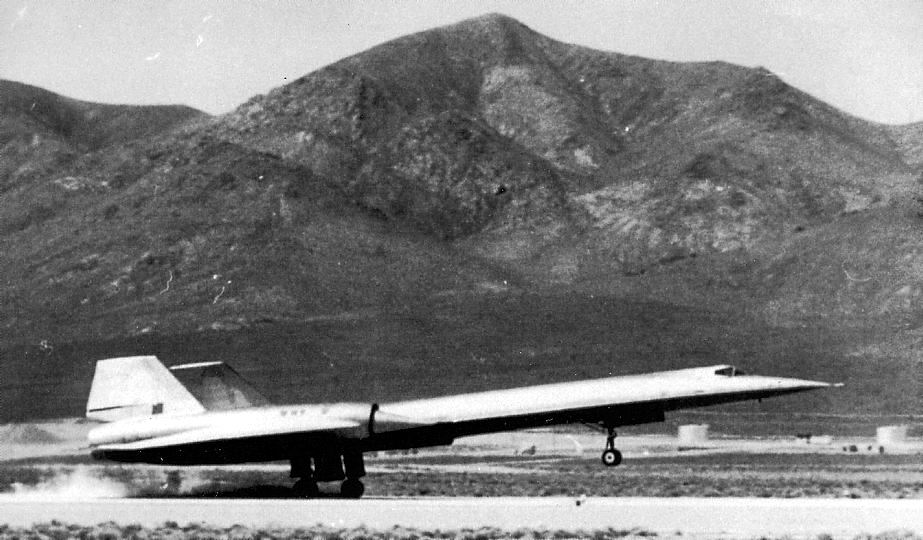 © 2018, Bryan R. Swopes