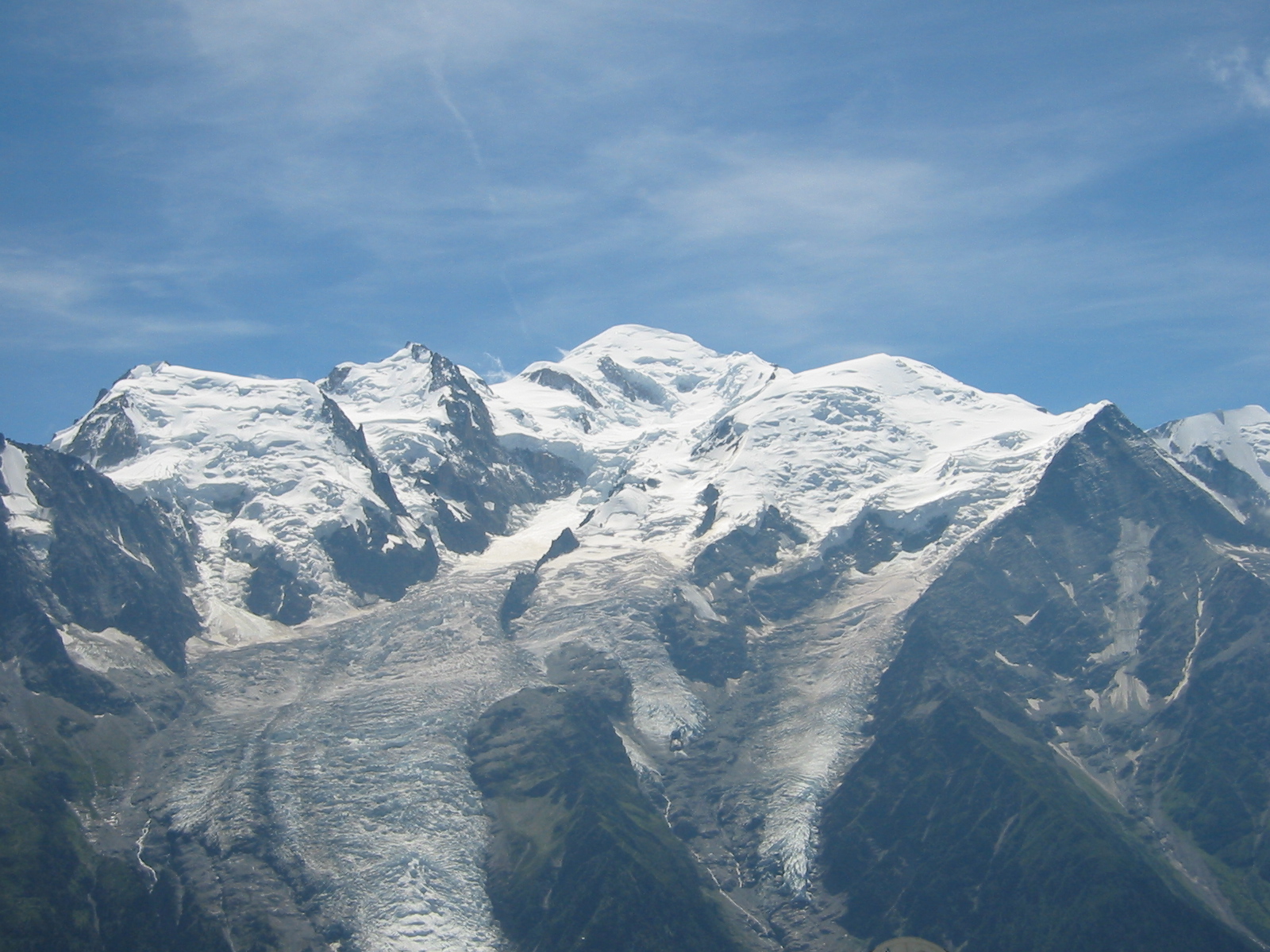 6 June 1955: Mont Blanc (the "White Mountain"), at 4.808,73 mètres (15,776.67 feet), is the highest mountain in the Alps, and second highest in Europe. (Because the summit consists of ice and snow, the actual elevation of the summit varies from year to year, and season to season. This is the 2013 measurement.)
Jean Moine, chief pilot of Fenwick Aviation S.A., flew a new Bell Aircraft Corporation Model 47G-2 helicopter from the company's base at Issy-les-Moulineaux, southwest of Paris, to Chamonix in southeastern France, and then on to the village of Le Fayet. This village is located northwest of the Mont Blanc massif at an elevation of 584 meters (1,916 feet) above Sea Level.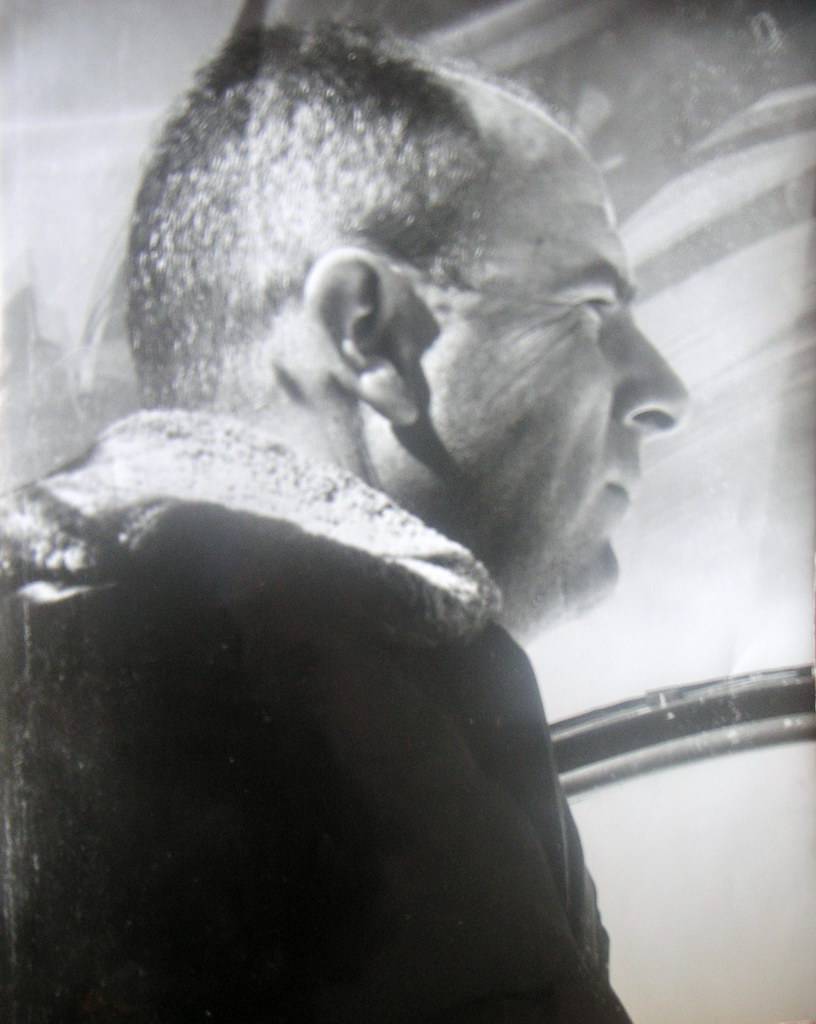 The helicopter, registered F-BHGJ, with manufacturer's serial number 1342, was the very first Bell Model 47G-2 to be built.
Some items not necessary for the planned flight to the summit were removed from the helicopter to reduce weight: the left fuel tank, battery, generator and seat cushions. The right fuel tank contained just 40 liters (10.6 gallons) of gasoline.
At 5:15 a.m. the following morning, 6 June, Jean Moine and his passenger, André Contamine, an Alpine guide, lifted off from Le Fayet and began a long climb to the Dôme du Goûter, 2 kilometers (1¼ miles) northwest of the summit of Mont Blanc, at 4,304 meters (14,121 feet). After 32 minutes, Moine landed there at 5:43 a.m.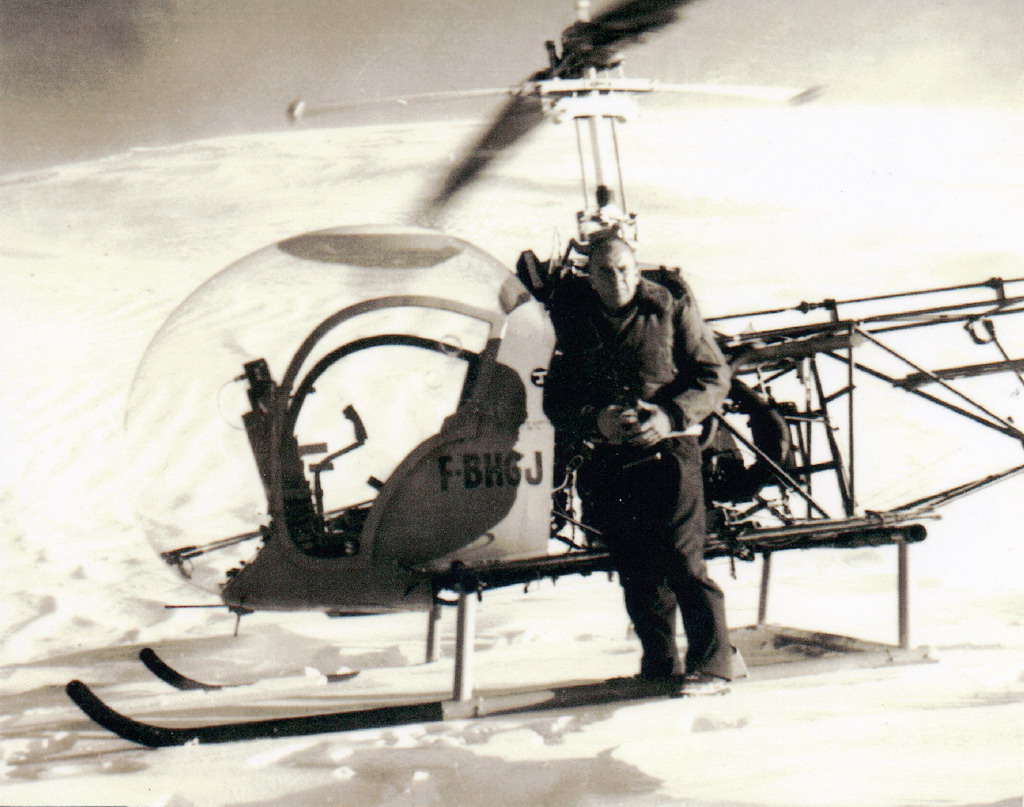 After remaining at Dôme du Goûter for five minutes, Moine and Contamine again took off, and seven minutes later, landed atop Mont Blanc at 5:55 a.m. Moine estimated the wind speed at 25 knots (13 meters per second). After four minutes at the summit, Moine again lifted off and this time, returned to Chamonix, where the helicopter landed at 6:15 a.m.
Although the Bell 47G-2 has a hover ceiling in ground effect (HIGE) of 10,000 feet (3,048 meters), with winds of 20–25 knots (10.3–12.9 meters per second), the helicopter, while stationary, was actually in translational lift. Combined with very cold temperatures (probably lower than -14.7 °C./5.5 °F.) which reduced the density altitude from ISA standard conditions, the helicopter was easily able to land and takeoff, requiring only 14 inches (0.47 bar) of manifold pressure.
This was the highest landing and takeoff by a helicopter up to that time.
Later that morning, Moine and the Bell 47G-2 made two more flights to Dôme du Goûter, first with Pierre Voisin (?) and again with Contamine.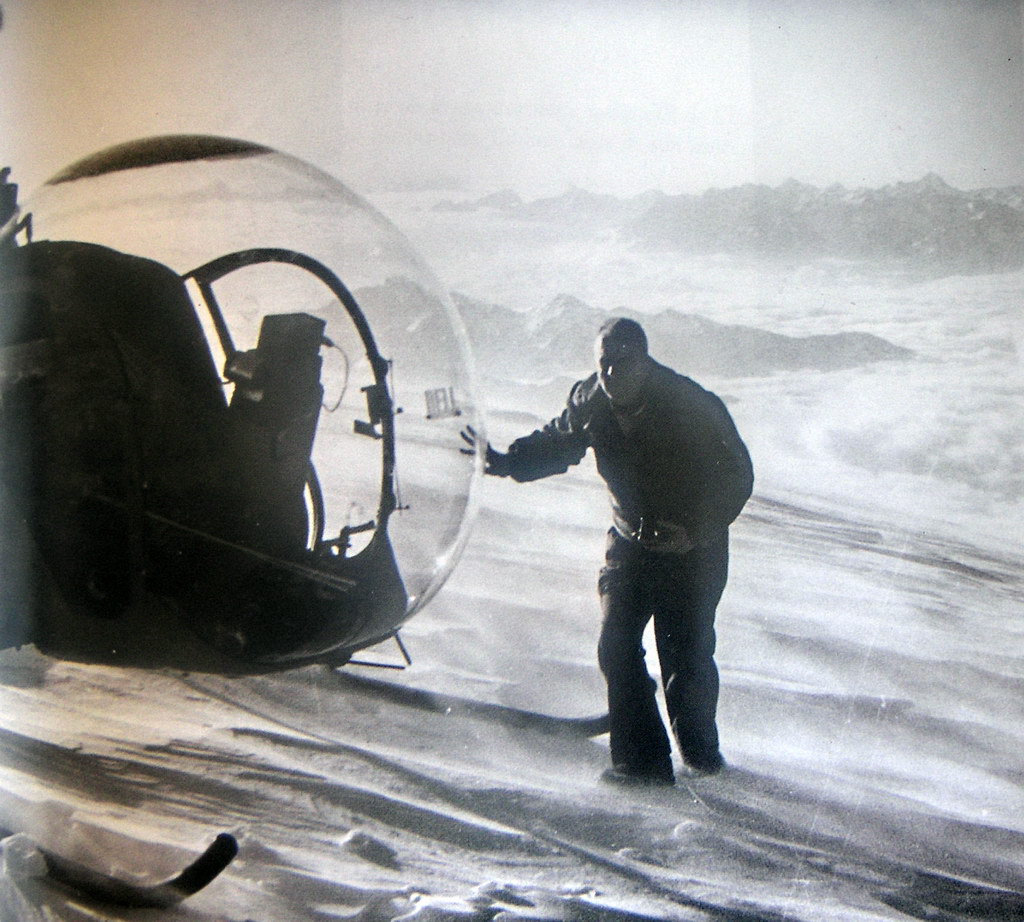 Two short articles in FLIGHT and Aircraft Engineer mention the Mont Blanc landing:
. . . Lands High . . .
FLYING a Bell 47G, M. Jean Moine, accompanied by the guide Contamine, took off from Le Fayet airfield (1,905ft) on Monday and landed first on the Dôme du Goûter (14,116ft) and, seven minutes later, on the summit of Mont Blanc (15,782ft). On the same day S.N.C.A.S.E. claimed the world's helicopter height record when the Alouette II, powered by a Turboméca Artouste, reached 27,100ft. The machine took off from Buc, near Paris, climbed for 42 min and landed at Montesson. The pilot was M. Jean Boulet.
—FLIGHT and AIRCRAFT ENGINEER, No. 2420 Vol. 67. Friday, 10 June 1955, at Page 784
. . . and:
. . . There followed, on June 6th, a landing by Jean Moine in a Bell 47-G2 on Mont Blanc, altitude 15,781 feet, now the highest landing by a rotating wing aircraft. . .
     The actual machine which landed on the summit of Mont Blanc , the Bell 47G2, powered by a 260 h.p. Lycoming engine de-rated to 200 h.p. was seen at Le Bourget. The use of a de-rated engine, the makers claim, increases considerably the engine overhaul life and also engine maintenance problems.
      According to the pilot, Jean Moine, the mountain landing was made without difficulty, in spite of no little turbulence caused by a 20 knot wind, and there was a sufficient reserve of power, with a passenger aboard, to enable the machine to hover in the ground cushion in the normal way before touching down.
—FLIGHT and AIRCRAFT ENGINEER, No. 2424 Vol. 68. Friday, 8 July 1955 at Page 54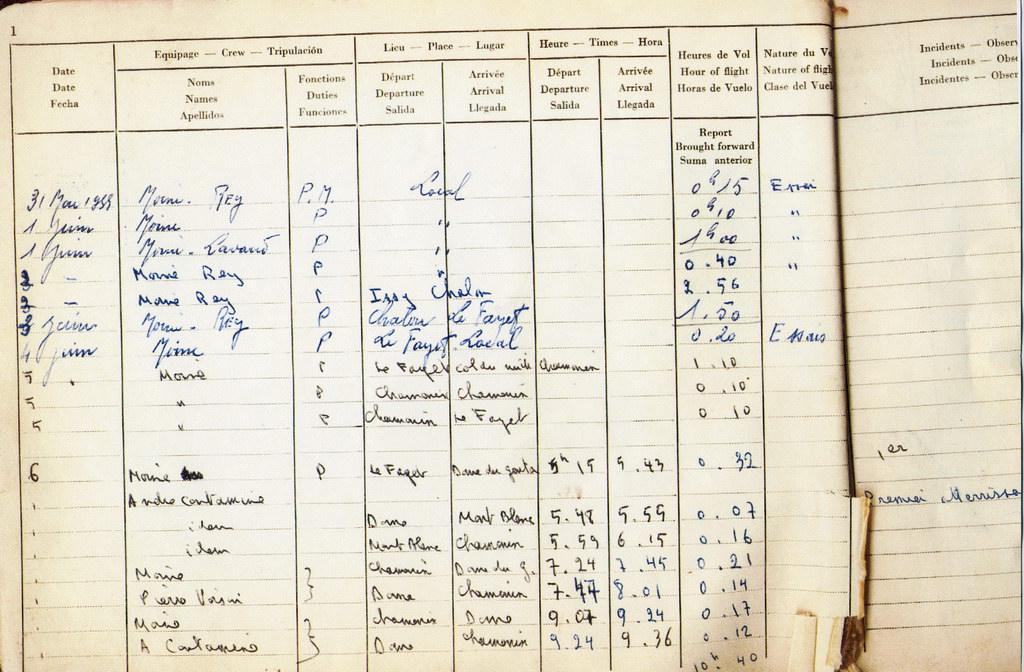 Jean Moine was born at Paris, France at 1915. He studied at Lycée Condorcet, a high school in Paris. In 1935, he learned to fly in a Potez 36 two-place trainer at l'aéro-club at Orly. In 1937 joined the Armée de l'air (the French Air Force). With the fall of France in 1939, Capitaine Moine continued to serve with the Forces Aériennes Françaises Libres (the Free French Air Force.) Assigned to Groupe Bretagne (GB II/20) he flew 46 combat missions with the Glenn L. Martin Co. B-26 Marauder, a twin-engine medium bomber.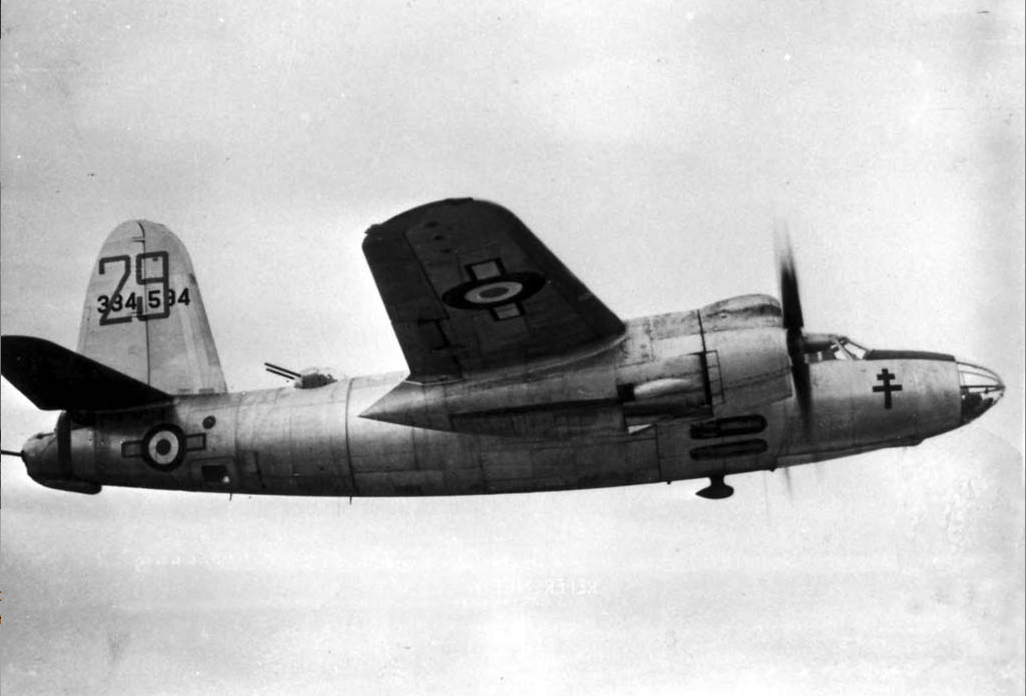 Captain Moine was awarded the Croix de Guerre and the Médaille de la Résistance (Medal of the Resistance). He was appointed Commandeur Ordre national de la Légion d'honneur.
Following World War II, Jean Moine served as chief pilot for a small regional airline, Lignes Aériennes du Sud-Ouest. In 1950, Moine joined Fenwick Aviation S.A., Paris, France, as chief pilot and general manager. The company sold and operated aircraft produced by several American manufacturers, including the Bell Aircraft Corporation. He learned to fly helicopters at the Bell plant at Buffalo, New York. While there, he also studied Bell's flight school operation. Returning to France, he organized Fenwick Aviation's flight school at Issy-les-Moulineaux.
Moine rose to vice president and chief executive officer. He served as Fenwick's president from 1966 to 1976.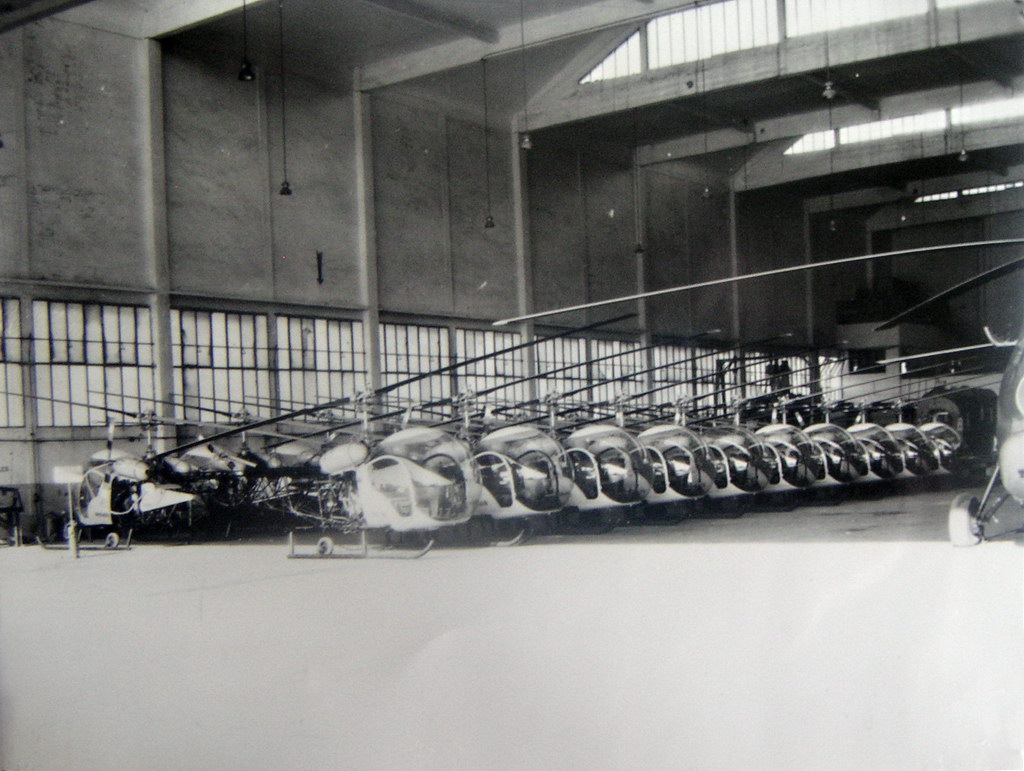 Leaving Fenwinck, he joined Transair Helicopters Group. One of the missions this company performed was transporting marine pilots by helicopter to ships at sea, flying an Aérospatiale Alouette III based at Cherbourg.
In December 1975, HRH Prince Charles awarded the Berguet Trophy of the Royal Aero Club and the Aero Club of France to Moine for his outstanding contributions to rotary wing flight.
Moine served as president of l'Aéro-Club de France from 1982–1986.
When Jean Moine retired, he had accumulated a total of 7,000 flight hours, about equally divided between fixed-wing and rotary-wing aircraft.
Jean Moine, Commandeur Ordre national de la Légion d'honneur, died 7 March 2002 at the age of 86 years.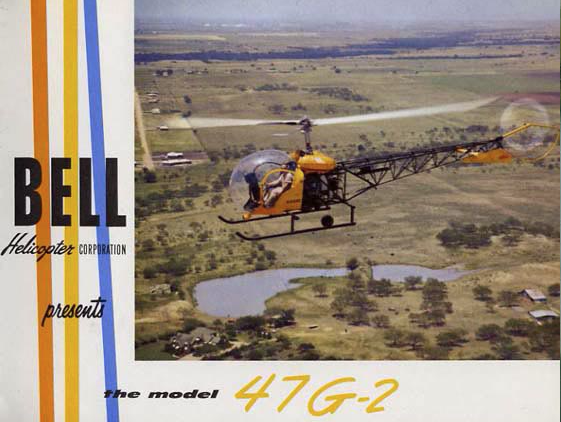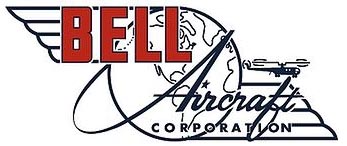 The Bell Model 47, designed by Arthur M. Young, of the Bell Aircraft Corporation, Buffalo, New York, was the first helicopter to receive civil certification from the Civil Aviation Administration, predecessor of the Federal Aviation Administration. On 8 March 1946, the aircraft received CAA Type Certificate H-1.
The Bell 47G was the first helicopter manufactured by the Bell Aircraft Corporation at the company's new plant at Fort Worth, Texas. It was also produced under license by Agusta, Kawasaki and Westland.
The Bell Model 47G and 47G-2 Trooper are nearly identical, essentially differing only in the engine used. It is a 3-place, single-engine light helicopter, operated by a single pilot. The helicopter has dual flight controls and can be flown from either the left or right. The airframe is constructed of a welded tubular steel framework with a sheet metal cockpit. The landing gear consists of two lateral, horizontal tubular cross tubes, and two longitudinal "skids," curved upward at the front. Ground handling wheels are attached to the skids. The most distinctive feature of the Bell 47 is the large plexiglass "bubble" windshield. The main rotor flight controls use a system of bell cranks and push-pull tubes. The cyclic is hydraulically boosted. The tail rotor is controlled by pedals and stainless steel cables.
With rotors turning, the Bell 47G-2 has an overall length of 41 feet, 4.75 inches (12.618 meters). From the forward tip of the skids to the aft end of the tail rotor guard, the fuselage is 31 feet, 5.40 inches long (9.586 meters). The main rotor has a diameter of 35 feet, 1.50 inches (10.706 meters). The tail rotor diameter is 5 feet, 8.125 inches (1.730 meters). Height to top of main rotor mast is 9 feet, 3.613 inches (2.835 meters).
The Bell 47G-2 has an empty weight of approximately 1,564 pounds (709 kilograms), depending on installed equipment. Its maximum gross weight is 2,450 pounds (1,111 kilograms), a 100 pound (45 kilogram) increase over the Franklin-powered Model 47G.
The main rotor, in common to all American-designed helicopters, rotates counter-clockwise as seen from above. (The advancing blade is on the helicopter's right.) The anti-torque (tail) rotor is mounted to the right side of an angled tail boom extension, in a tractor configuration, and rotates counter-clockwise as seen from the helicopter's left. (The advancing blade is above the axis of rotation.)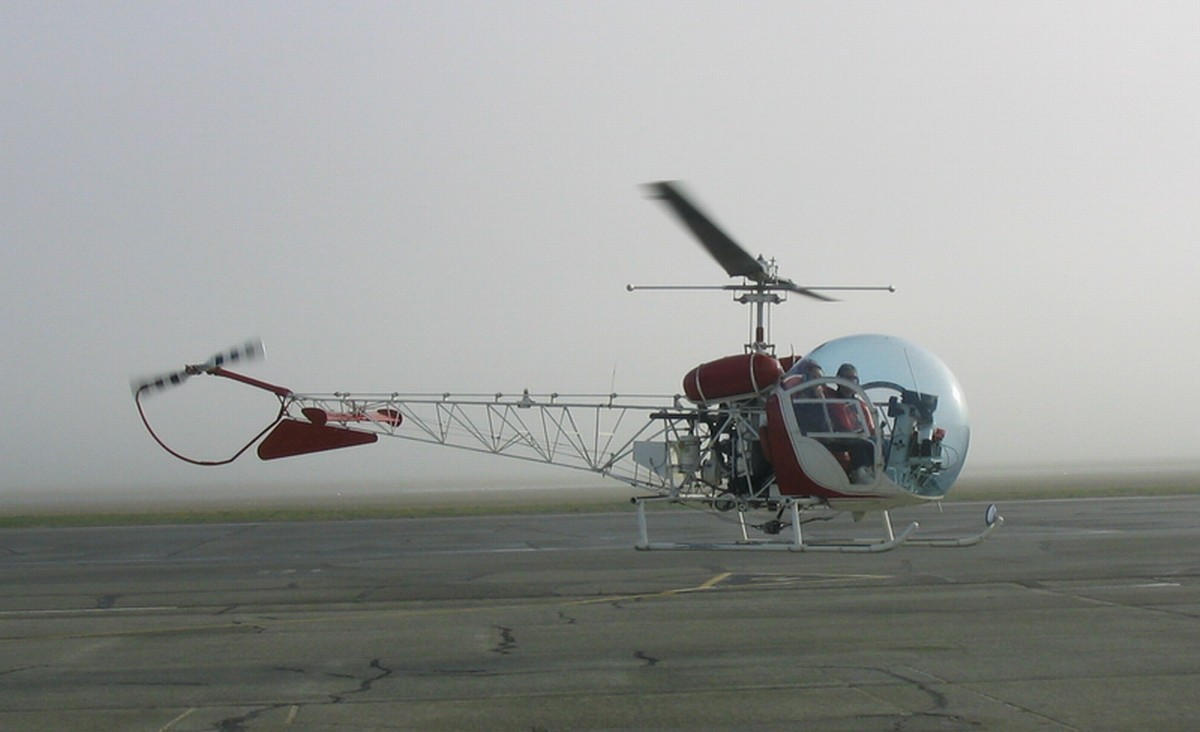 The main rotor is a two-bladed, under-slung, semi-rigid assembly that would be a characteristic of helicopters built by Bell for decades. The main rotor system incorporates a stabilizer bar, positioned below and at right angles to the main rotor blades. Teardrop-shaped weights are placed at each end of the bar, on 100-inch (2.540 meters) centers. The outside diameter of the stabilizer bar is 8 feet, 6.781 inches (2.611 meters). The pilot's inputs to the cyclic stick are damped through a series of mechanical linkages and hydraulic dampers before arriving at the pitch horns on the rotor hub. The result is smoother flight, especially while at a hover. The stabilizer bar action is commonly explained as being "gyroscopic," but this is incorrect. (A similar system is used on the larger Bell 204/205/212 helicopters.)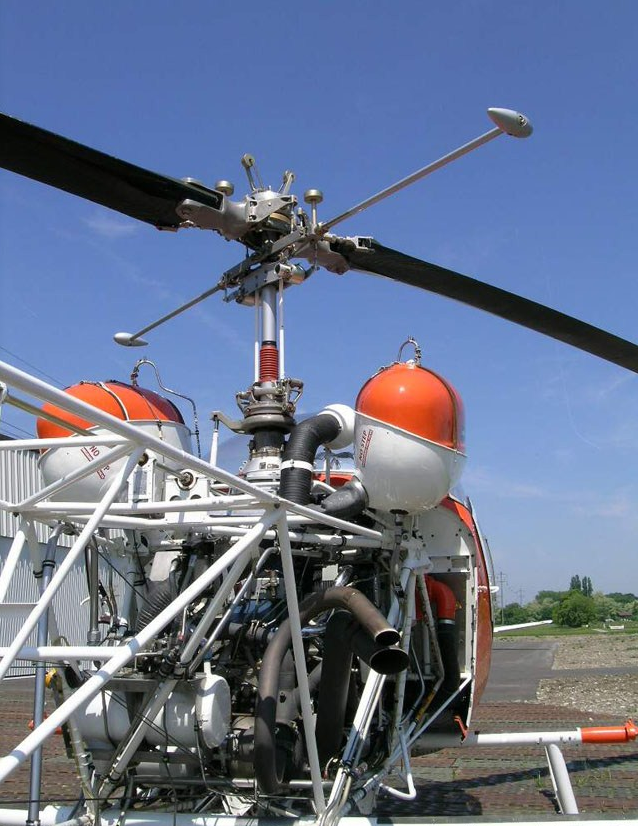 The Bell 47G and 47G-2 used laminated-wood main rotor blades, with a metal spar, covered with fabric. The blades' trailing edge tapers slightly from root to tip. The airfoil is symmetrical, transitioning from NACA 0015 at the root to NACA 0011 at the tip. The normal operating range of the main rotor is 322–360 r.p.m. (294–360 r.p.m. for autorotation). A longitudinal hole in the blade tip for a recessed tension-adjusting nut produces a distinctive whistling sound.

The 47G-2 used a more powerful AVCO Lycoming VO-435-A1A, -A1B, -A1D, -A1E or -A1F engine in place of the Franklin 6V4-200-C32AB. The VO-435 is an air-cooled, normally-aspirated 433.972-cubic-inch-displacement (7.112 liter) vertically-opposed six-cylinder direct-drive engine. The engine has a compression ratio of 7.30:1 and requires a minimum of 80/87 octane aviation gasoline. The VO-435A series engine has a Maximum Continuous Power rating of 250 horsepower at 3,200 r.p.m., and 260 h.p. @ 3,400 r.p.m. for takeoff. Installed in the Bell 47G-2, the engine's maximum power limit is 28.8 inches of mercury (0.975 bar) manifold pressure at 3,100 r.p.m. (200 horsepower) to increase time-between-overhaul (TBO) limits. The VO-435 is 34.73 Inches (0.882 meters) high, 33.58 inches (0.878 meters) wide and 24.13 inches (0.613 meters) deep, and weighs 393.00 pounds (178.26 kilograms) to 401.00 pounds (182.89 kilograms), depending of the specific engine variant.

Engine torque is sent through a centrifugal clutch to a gear-reduction transmission, which drives the main rotor through a two-stage planetary gear system. The transmission also drives the tail rotor drive shaft, and through a vee-belt/pulley system, a large fan on the forward face of the engine to provide cooling air.
The Bell 47G/G-2 has a maximum speed (VNE) of 100 miles per hour (161 kilometers per hour) from Sea Level to 1,400 feet (427 meters). Above that altitude, VNE is reduced 3.5 miles per hour (5.6 kilometers per hour) for every 1,000 foot (305 meters) increase in altitude. On a Standard Day, the hover ceiling in ground effect (HIGE) of the Bell 47G-2, at maximum gross weight, is 10,000 feet (3,048 meters) above Sea Level, and out of ground effect (HOGE), 3,200 feet (975 meters).
Fuel is carried in two gravity-feed tanks, mounted above and on each side of the engine. The total fuel capacity is 43.0 gallons (162.8 liters), however, usable fuel is 41.0 gallons (155.2 liters). The helicopter has a maximum range of 238 miles (383 kilometers).
In production from 1946 until 1974, more than 7,000 Model 47 helicopters were built, worldwide. It is estimated that about 10% of these aircraft remain in service.
In 2010, the type certificates for all Bell 47 models were transferred to Scott's Helicopter Service, Le Sueur, Minnesota, which continues to manufacture parts and complete helicopters.
Bell 47G-2 F-BHGJ was delivered to Fenwick Aviation SA, along with the second production G-2, 3 February 1955. It was acquired by France Aviation SA, Aéroport de Toussus le Noble, Chateaufort, south of Versailles, on 13 June 1955. It was next registered to SA Gyrafrique, Algeria, 8 November 1955. On 5 August 1960, the helicopter was once again reregistered, this time to SA Gyrasahara. Gyrafrance SA (Gyrafrance Hélicoptères), Aéroport de Frejorgues, Mauguio, became the registered owner, 23 July 1964. On 9 August 1991, the registered owner was Societe Nouvelle Gyrafrance SA, Aéroport de Montpellier–Méditerranée, Mauguio. F-BHGJ was registered to SA Aero 34, also located at the Aéroport Montpellier–Méditerranée, Mauguio, 23 March 1995, and then Aeromecanic 34 SARL, Marignane, 1 August 2001. From 12 October 2004 until 18 February 2015, the helicopter was owned by Heli System, Frontignan, on the Mediterranean coast. The first Bell 47G-2, F-BHGJ, is currently owned by Conseil Aménagement Foncier, Frontignan.
Recommended: The Bell 47 Helicopter Story, by Robert S. Petite and Jeffrey C. Evans, Graphic Publishers, Santa Ana, California, November 2013.
© 2017, Bryan R. Swopes