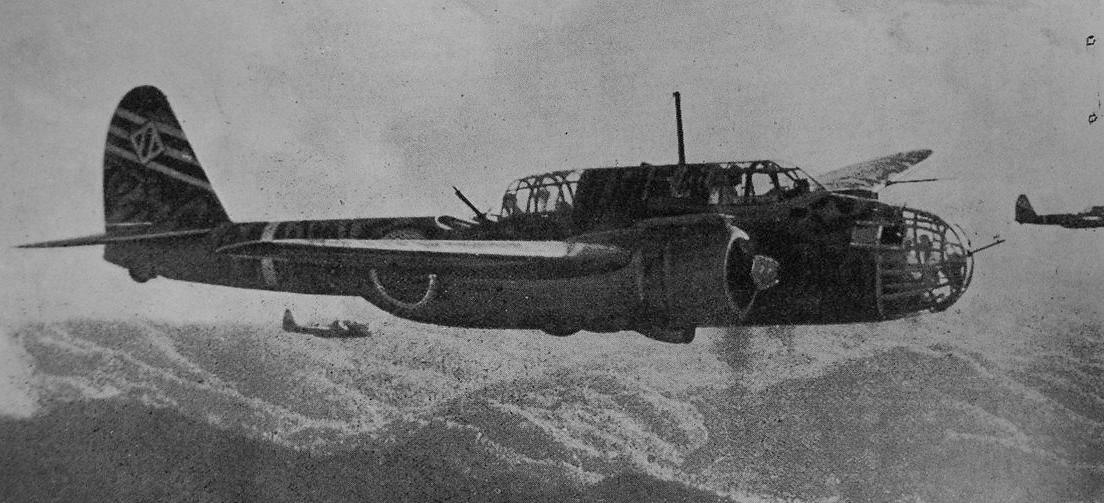 20 December 1941: For the first time, the 1st American Volunteer Group engaged aircraft of the Empire of Japan in combat. 1st and 2nd Squadrons, based at Kunming, China, intercepted ten Kawasaki Ki-48-I Army Type 99 twin-engine light bombers of the 82nd Dokuritsu Hiko Chutai.
Japan and China had been at war since 1937. The Japanese aircraft were based at the Gia Lâm airport, near Hà Nội in occupied French Indochina. They had frequently attacked Kunming, a Chinese city at the northern end of the Burma Road, and had previously been unopposed. For this mission, the bomber squadron initially had a fighter escort, but the fighters turned back at the Indo-China/China border.
The AVG had established a network of observers which would report enemy aircraft in time for the fighters to take off to intercept them. Having received the warning of inbound aircraft, the 1st and 2nd AVG squadrons were ordered into battle.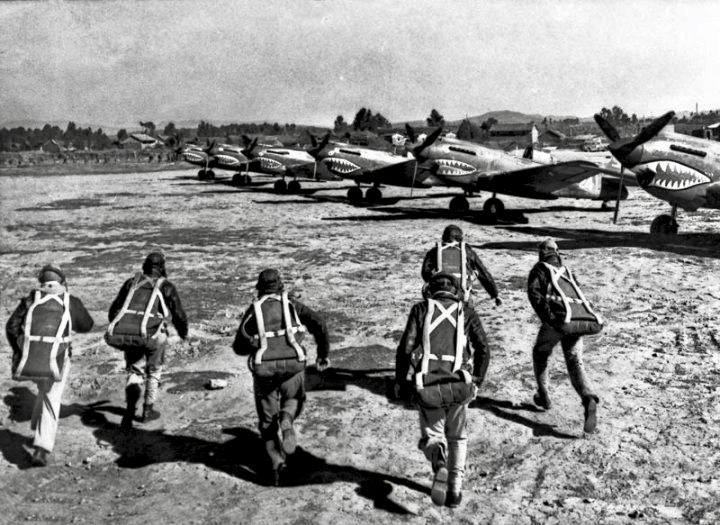 Sources vary widely as to the number of AVG aircraft involved, but there may have been as many as 16 Curtiss-Wright Hawk 81-A3s from the 1st Squadron, and 8 more from the 2nd Squadron. There is a general consensus that the fighters shot down three of the Japanese bombers, and that a fourth went down while returning to base. Other sources say that only one of the ten Ki-48s made it back to its base. AVG pilots claimed five bombers shot down and two damaged. One Hawk 81 ran out fuel and was damaged beyond repair in a forced landing.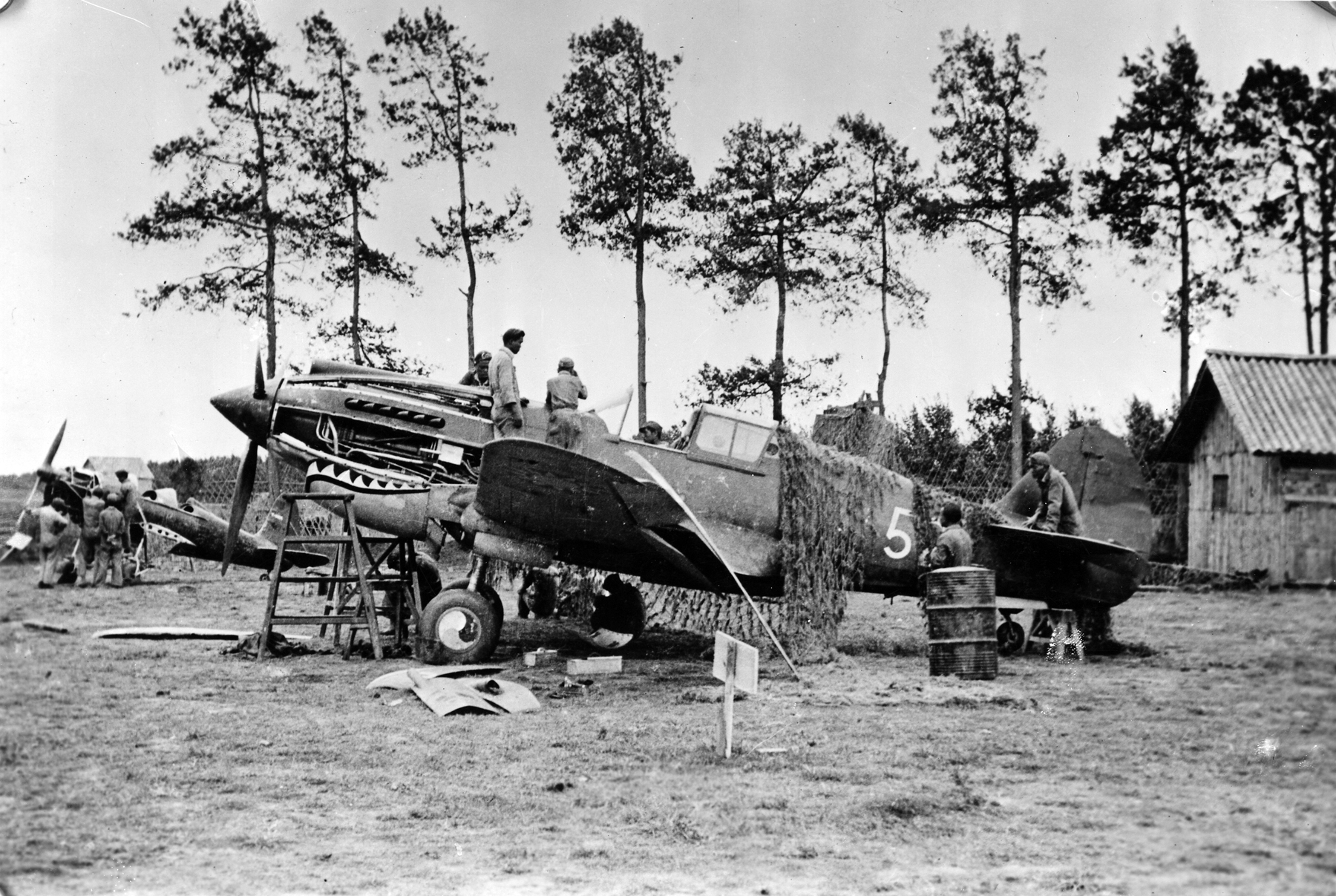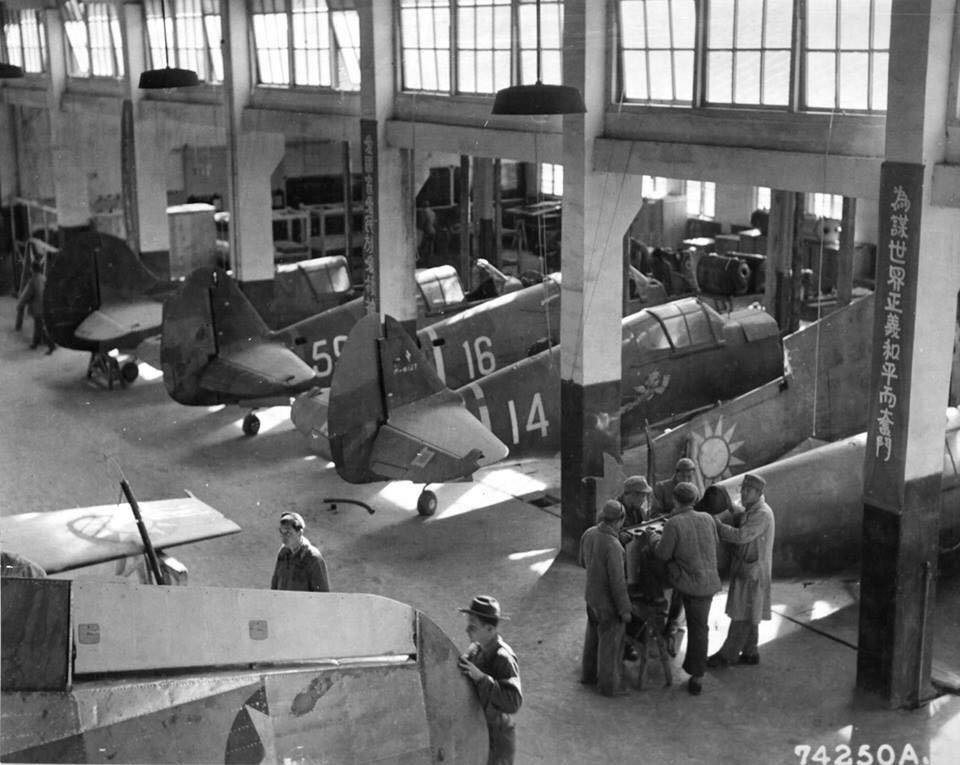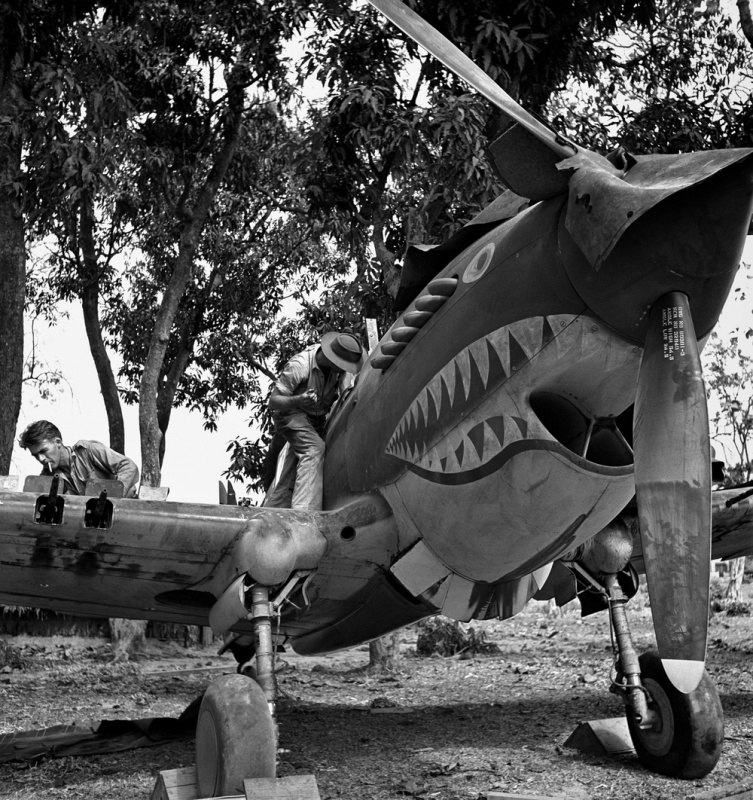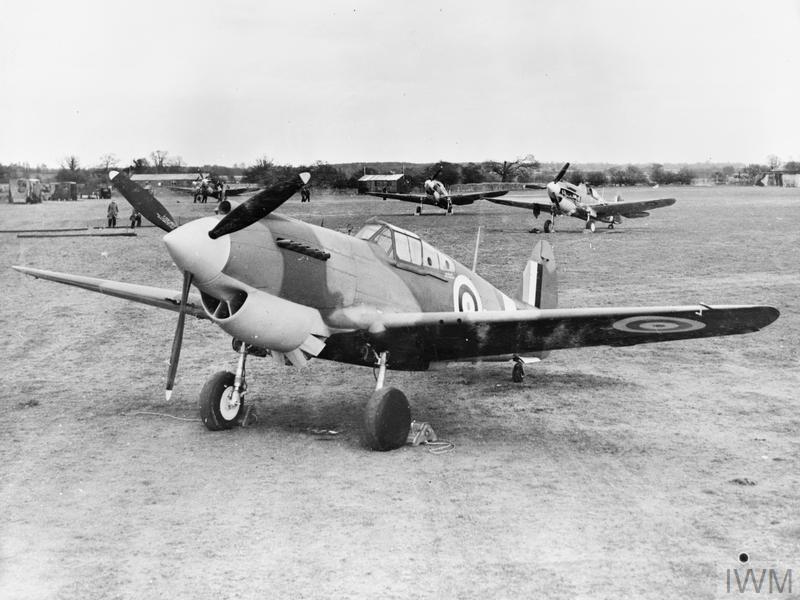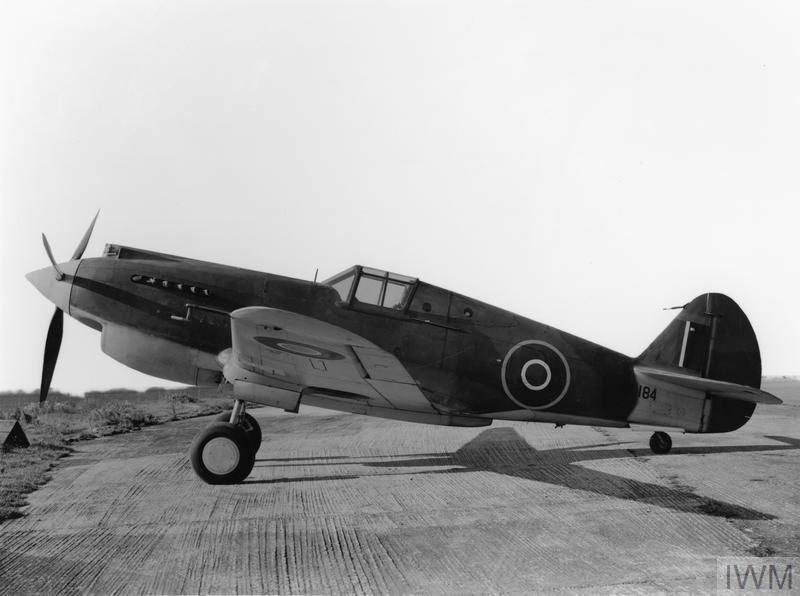 RAF order for 100 Tomahawk IIb (Curtiss-Wright Hawk 81-A2 ) was released to be available for AVG. They were built as hybrids of the Tomahawk Mk.IIb and the P-40C Warhawk, though the airplanes intended for the AVG differed in details from either the standard Britsih or American fighters. The airplanes were painted in the standard RAF brown and green camouflage patterns. The completed airplanes were knocked down, crated, then shipped from New York. They were reassembled at a CAMCO facility near Rangoon, Burma.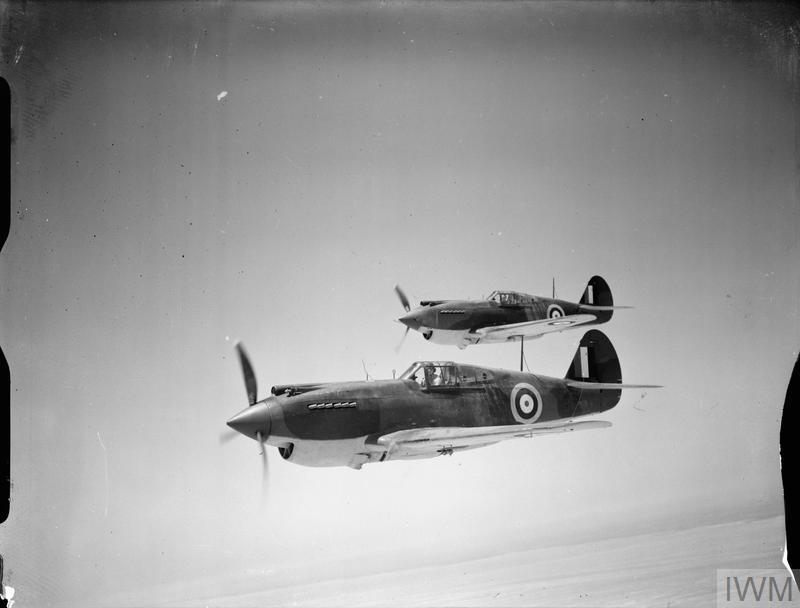 The Curtiss-Wright Corporation Hawk 81 was a single-seat, single-engine pursuit (fighter). It was a low-wing monoplane of all-metal construction and used flush riveting to reduce aerodynamic drag. It had an enclosed cockpit and retractable landing gear. Extensive wind tunnel testing at the NACA Langley laboratories refined the airplane's design, significantly increasing the top speed.
The Hawk 81 was 31 feet, 8¾ inches (9.671 meters) long, with a wingspan of 37 feet, 4 inches (11.379 meters) and overall height of 10 feet, 7 inches (3.226 meters).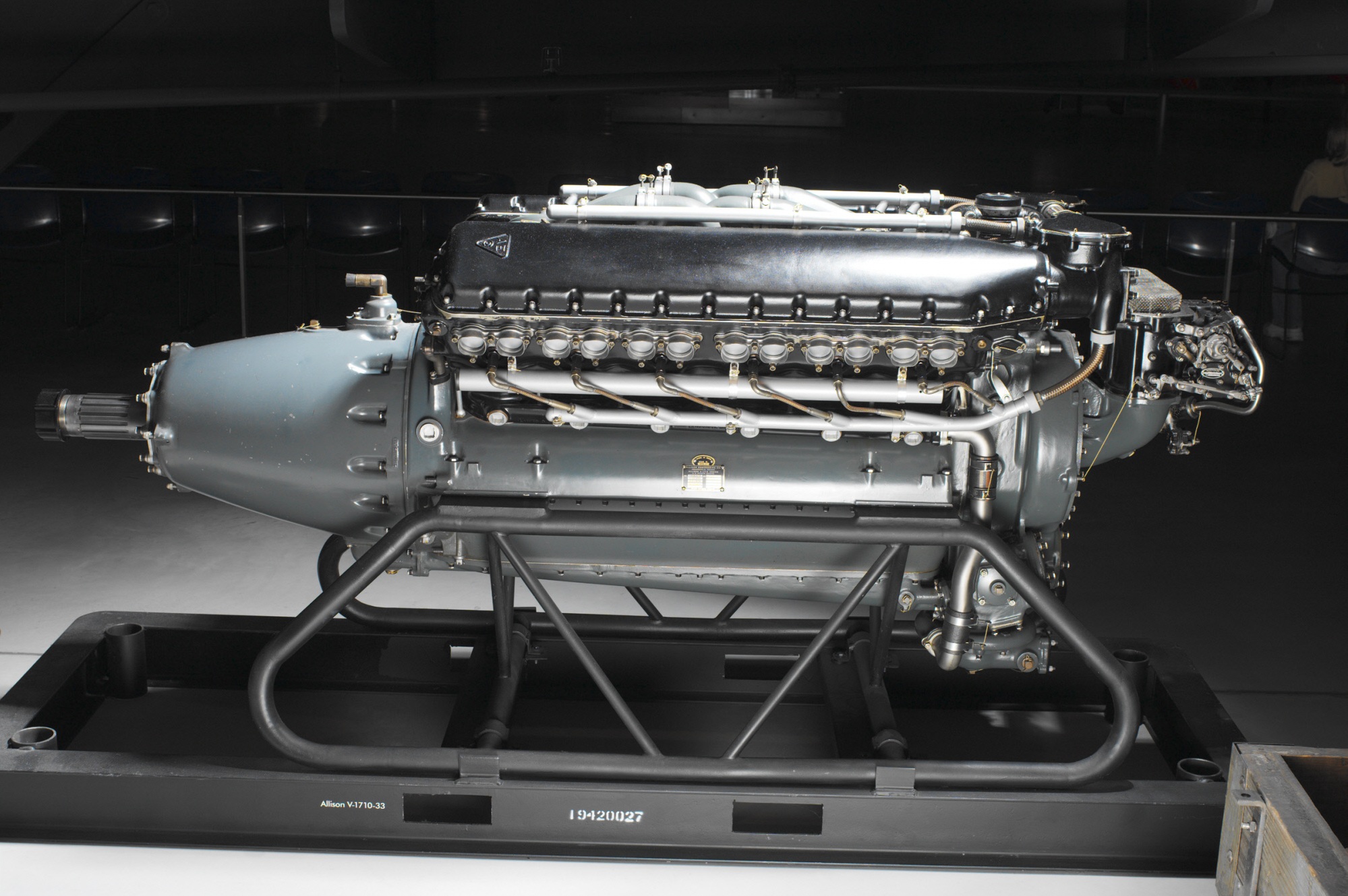 The Tomahawk/Warhawk was powered by a liquid-cooled, supercharged, 1,710.597ubic-inch-displacement (28.032 liter) Allison Engineering Co. V-1710-C15 (V-1710-33), a single overhead cam (SOHC) 60° V-12 engine, which had a Continuous Power Rating of 930 horsepower at 2,600 r.p.m., from Sea Level to 12,800 feet (3,901 meters), and 1,150 horsepower at 3,000 r.p.m. to 14,300 feet (4,359 meters) for Take Off and Military Power. The engine drove a three-bladed Curtiss Electric constant-speed propeller through a 2:1 gear reduction. The V-1710-33 was 8 feet, 2.54 inches (2.503 meters) long, 3 feet, 5.88 inches (1.064 meters) high, and 2 feet, 5.29 inches (0.744 meters) wide. It weighed 1,340 pounds (607.8 kilograms).
Armament consisted of two air-cooled Browning AN-M2 .50-caliber machine guns mounted in the cowling and synchronized to fire forward through the propeller arc, with 380 rounds of ammunition per gun. In British service, the Tomahawk was armed with an additional four Browning .303 Mark II machine guns, with two in each wing. The American P-40, P-40B and P-40C Warhawks had two or four Browning AN-M2 .30-caliber aircraft machine guns as wing-mounted guns.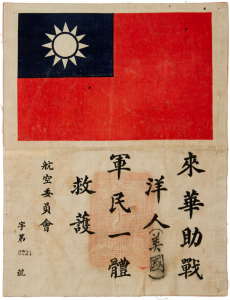 The AVG pilots were employees of the Central Aircraft Manufacturing Company (CAMCO). Most were former United States military pilots who had been secretly recruited. They were required to resign their officers' commissions. Importantly, they were all civilians—not members of the Chinese military–nor were they otherwise employed by the government of China. They each had a one year contract, 4 July 1941–4 July 1942. They were paid a monthly salary, more than three times their former military pay, and were also paid a bonus for each enemy airplane they shot down.
© 2018, Bryan R. Swopes