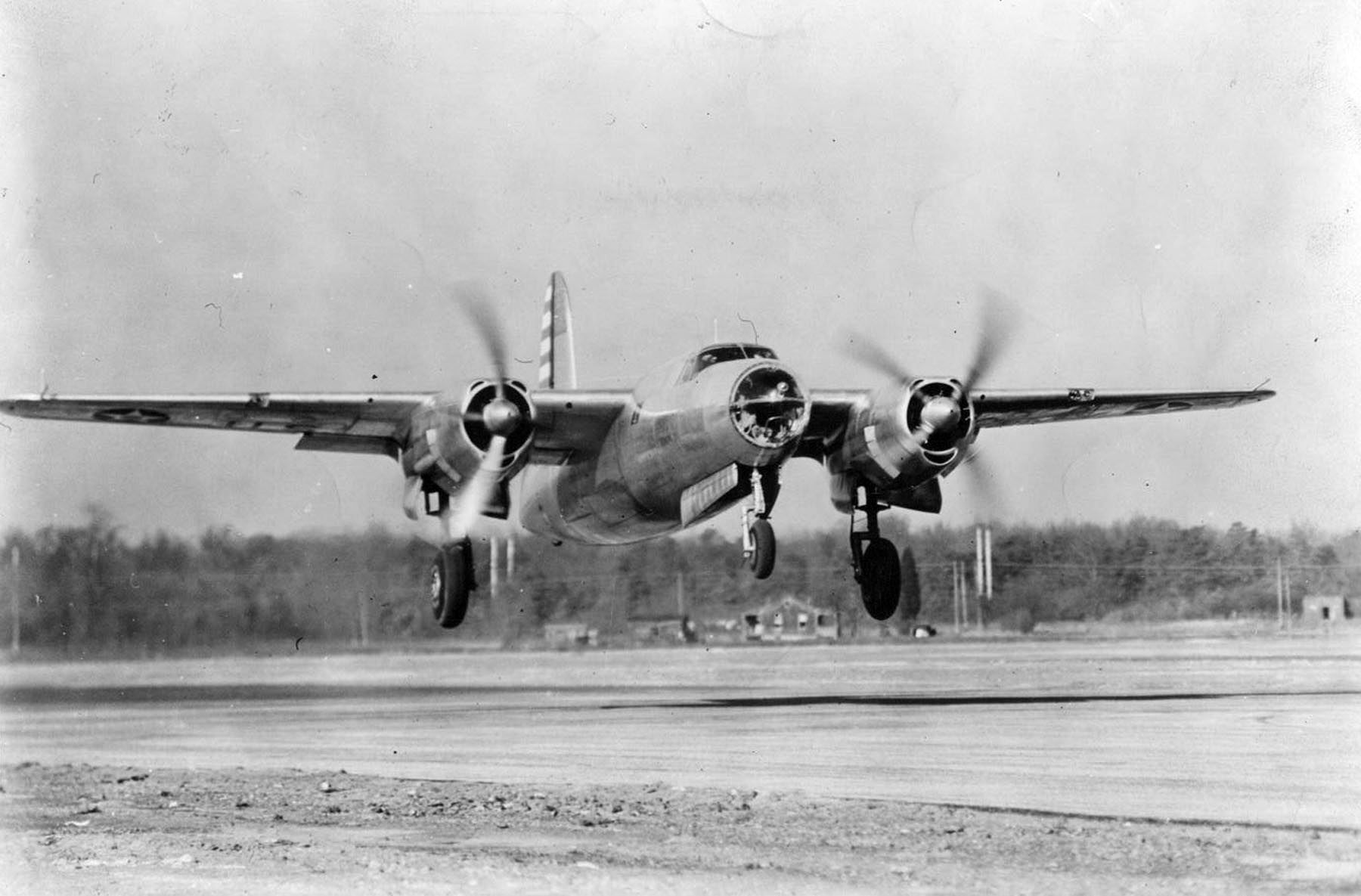 25 November 1940: Glenn L. Martin Company's test pilot William K. ("Ken") Ebel, co-pilot Ed Fenimore and flight engineer Al Malewski made the first flight of the first B-26 Marauder, Army Air Corps serial number 40-1361.
The B-26 was a twin-engine medium bomber designed with high speed as a primary objective. Production of the new airplane was considered so urgent that there were no prototypes. All aircraft were production models.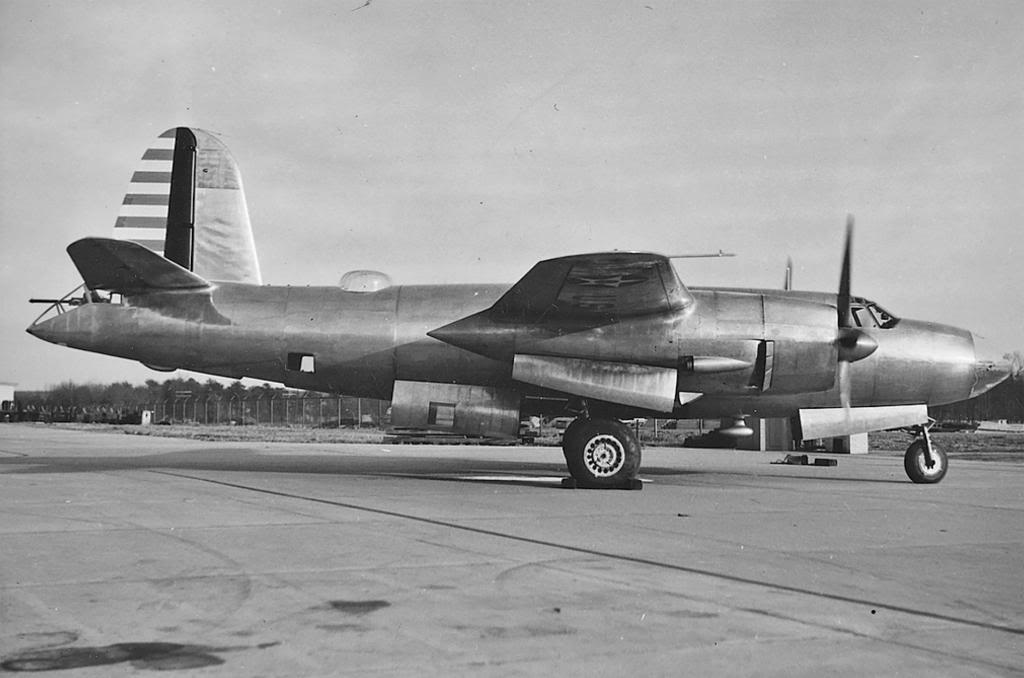 The Marauder was 56 feet, 0 inches (17.069 meters) long with a wingspan of 65 feet, 0 inches (19.812 meters) and overall height of 19 feet, 10 inches (6.045 meters). It had an empty weight of 21,375 pounds (9,696 kilograms) and gross weight of 32,025 pounds (14,526 kilograms).
The prototype was powered by two air-cooled, supercharged, 2,804.4-cubic-inch-displacement (45.956 liter), Pratt & Whitney R-2800-5 two-row, 18-cylinder radial engines with a compression ratio of 6.65:1. The R-2800-5 had a Normal Power rating of 1,500 horsepower at 2,400 r.p.m. to 7,500 feet (2,286 meters) and a Takeoff/Military Power rating of 1,850 horsepower at 2,600 r.p.m. to 2,700 feet (823 meters). They turned 13 foot, 6 inch (4.115 meter) diameter four-bladed Curtiss Electric propellers through a 2:1 gear reduction. The R-2800-5 was 6 feet, 3.72 inches (1.923 meters) long, 4 feet, 4.06 inches (1.322 meters) in diameter, and weighed 2,270 pounds (1,030 kilograms).
40-1361 had a maximum speed of 315 miles per hour (507 kilometers per hour) at 15,000 feet (4,572 meters). Its service ceiling was 25,000 feet (7,620 meters).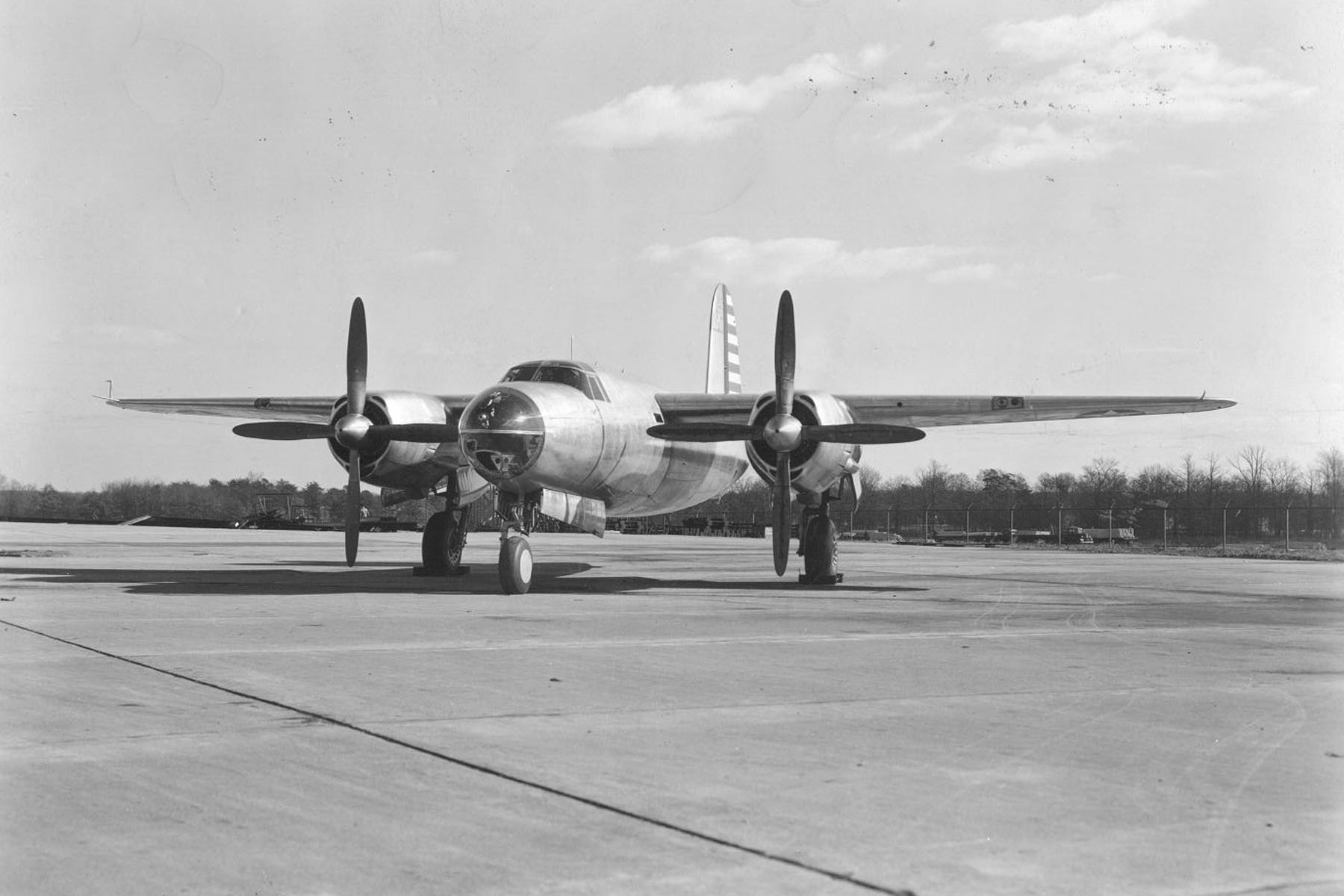 When the B-26 entered service, it quickly gained a reputation as a dangerous airplane and was called the "widowmaker." The airplane had relatively short wings with a small area for its size. This required that landing approaches be flown at much higher speeds than was normal practice. With one engine out, airspeed was even more critical. Some changes were made, such as a slight increase on wingspan and the size of the vertical fin and rudder, and an emphasis was made on airspeed control during training. The Marauder had the lowest rate of combat losses of any American bomber.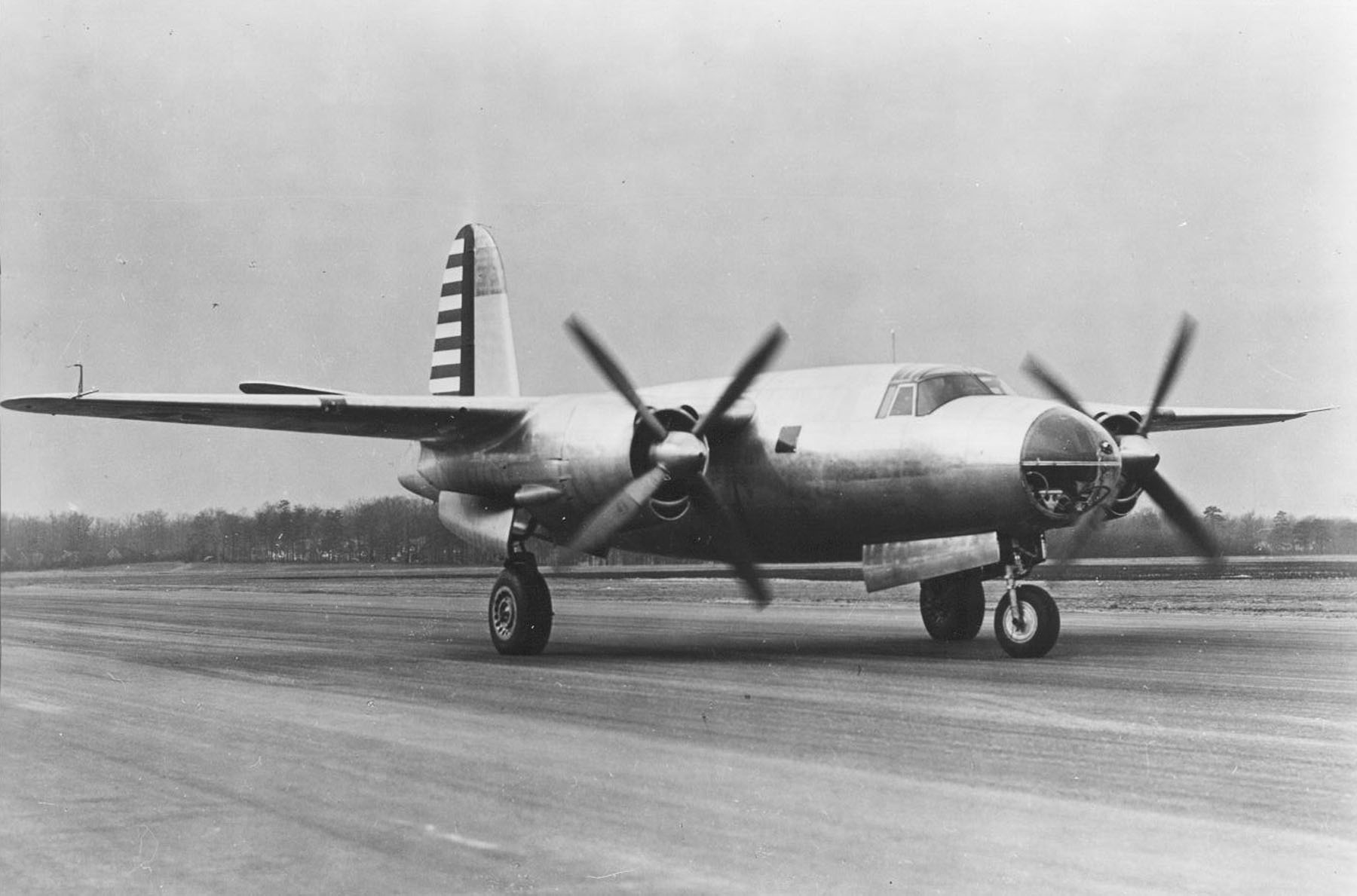 Glenn L. Martin Co. produced 5,288 Marauders between 1941–1945. It served in the Pacific, Mediterranean and European combat areas. When it was removed from service at the end of World War II, the "B-26" designation was reassigned to the Douglas A-26 Invader, a twin-engine light bomber.
The first Martin Marauder, B-26-MA 40-1361, was written off after a belly landing at Patterson Field, Ohio, 8 August 1941.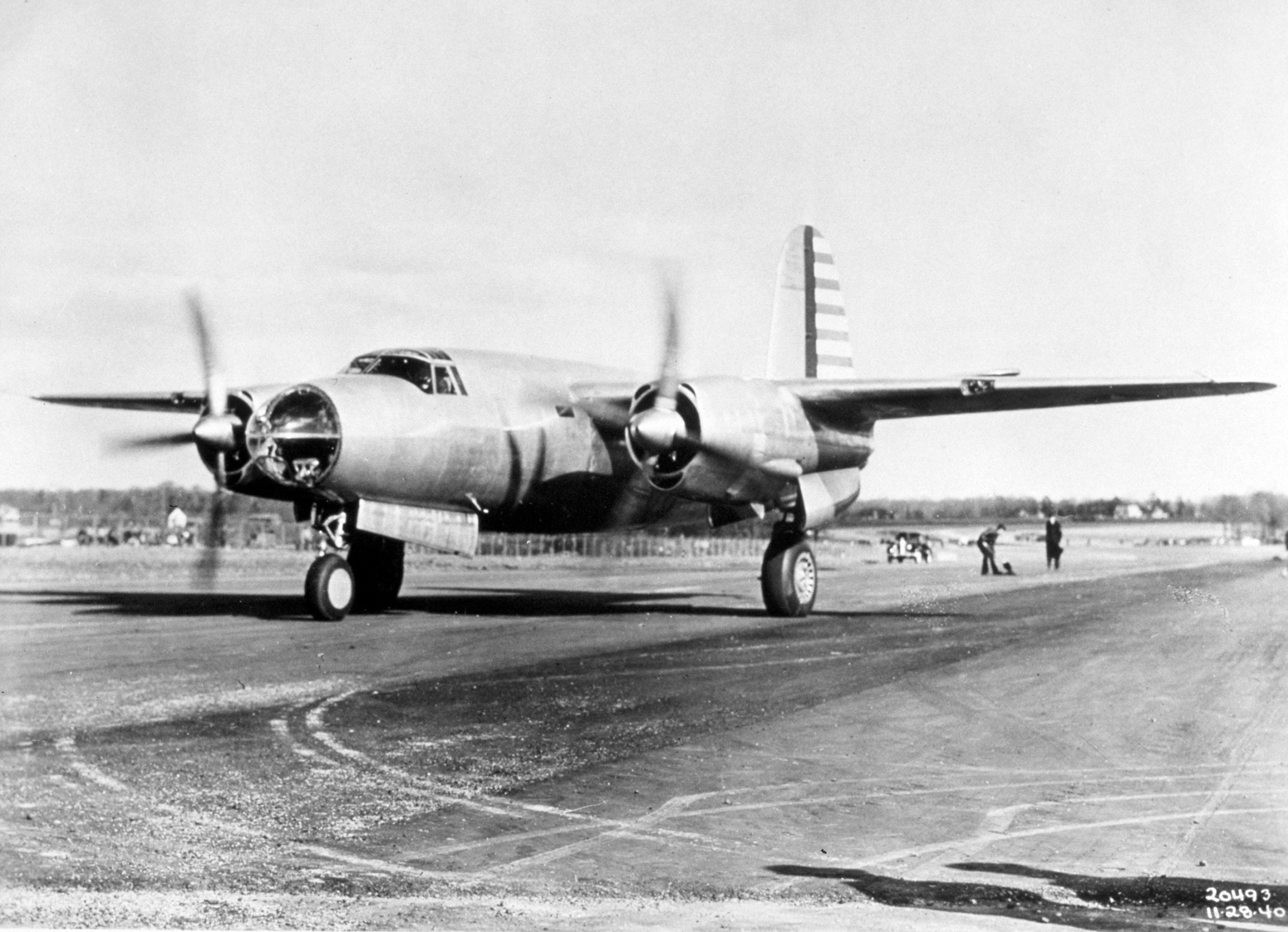 © 2015, Bryan R. Swopes
by