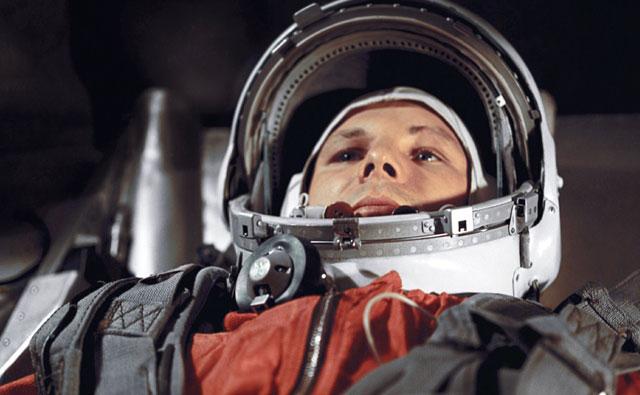 12 April 1961: At 0607 UTC, Vostok-1 with Cosmonaut Yuri Alexseyevich Gagarin was launched into Earth orbit from the Kosmodrom Baykonur, Kazakhistan. The spacecraft was a spherical Vostok 3KA-3 capsule carried aloft by a Vostok-K rocket.
Gagarin made one orbit of the Earth, with an apogee of 315 kilometers and perigee of 169.kilometers. The orbital period was 89.34 minutes. The orbit was inclined 64.95° with reference to Earth's axis.
While still in Earth orbit, Senior Lieutenant Gagarin received a field promotion to the rank of major.
His reentry began over Africa. As the spacecraft was descending through 7,000 meters (20,966 feet), he ejected from the capsule and parachuted to the ground, landing near Engels, Saratov Oblast, at 0805 UTC.
Yuri Gagarin was the first human to travel in space.
Yuriy Alekseyevich Gagarin (Юрий Алексеевич Гагарин) was born at Klushino, a village in Smolensk Oblast, Russian Soviet Federative Socialist Republic, 9 March 1934. He was the third of four children of Alexey Ivanovich Gagarin and Anna Timofeyevna Gagarina. The family, workers on a collective farm, were displaced by the German invasion of 1941.
Gagarin was drafted by the Soviet Army in 1955 and was sent to flight school. Gagarin received a commission as a lieutenant in the Soviet Air Force in 1957 and was promoted to senior lieutenant two years later.
Lieutenant Gagarin was one of nineteen pilots selected for the space program in 1960. This was further reduced to six cosmonaut candidates. Gagarin and Gherman Titov were the final Two candidates for the first manned space launch, with Gagarin being chosen.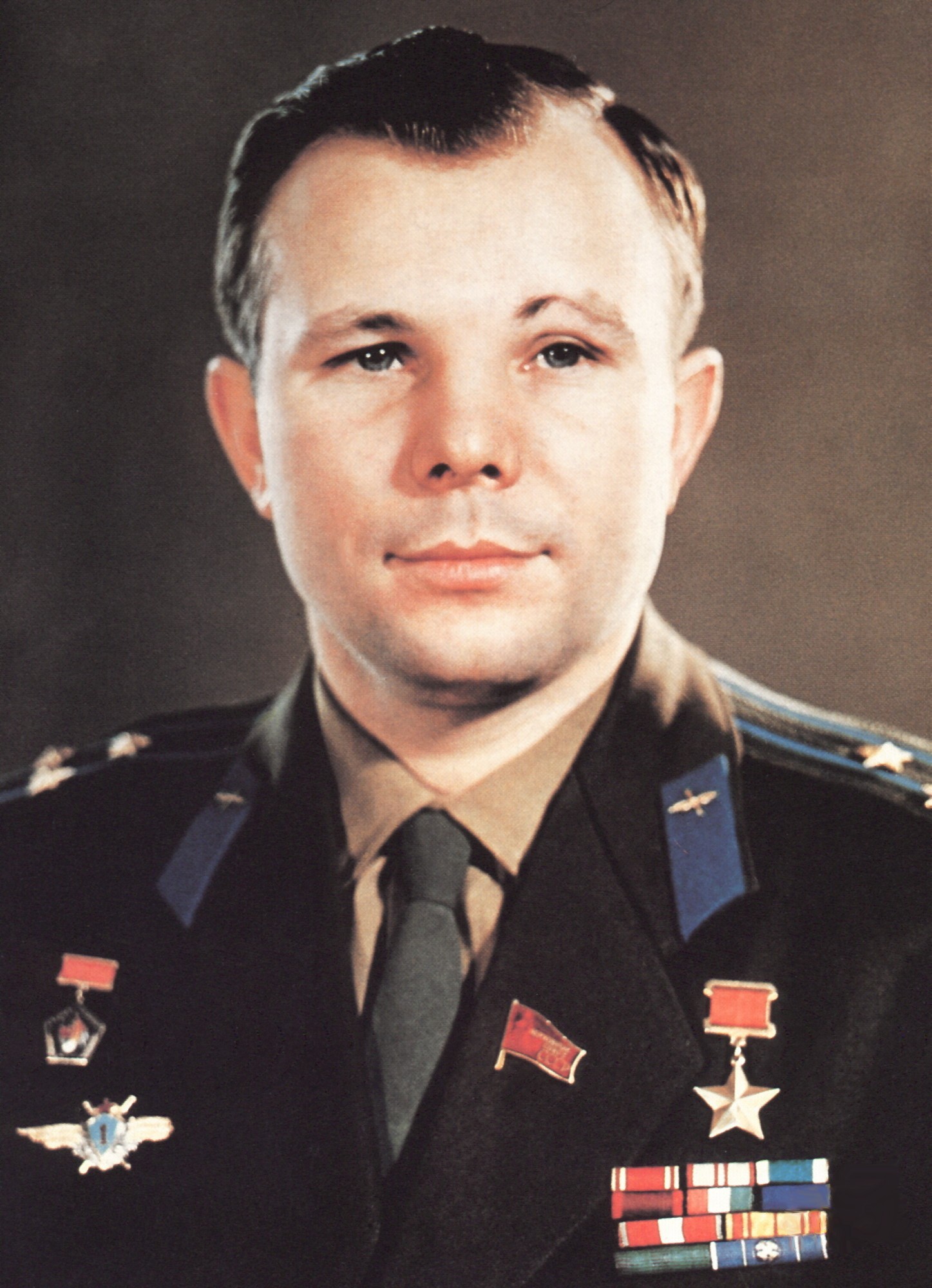 Yuri Gagarin was killed in an airplane crash, 27 March 1968.
© 2017, Bryan R. Swopes
by