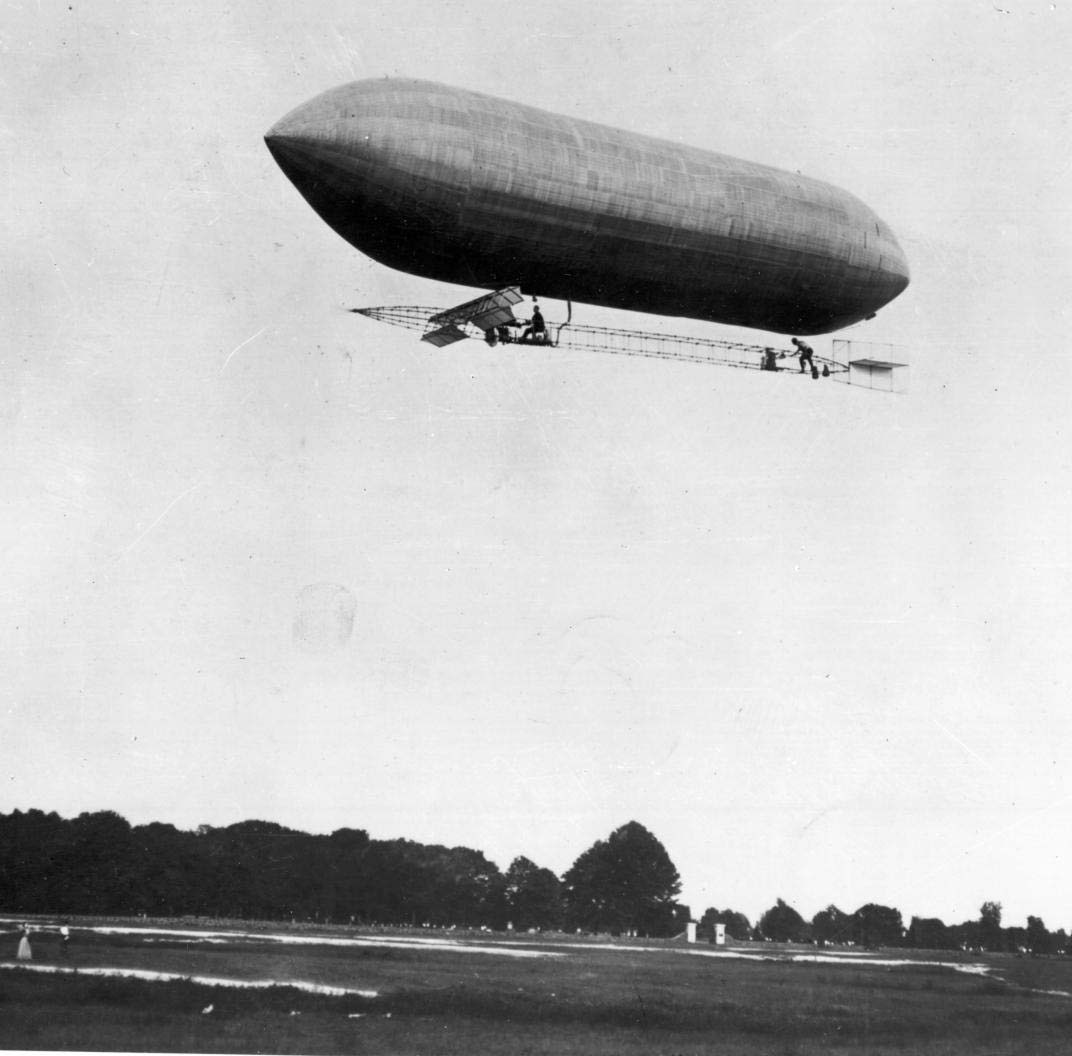 12 August 1908: Test flights begin for Signal Corps Dirigible No. 1 at Fort Myers, Virginia, with Thomas Scott Baldwin as pilot and Glenn Hammond Curtiss as flight engineer.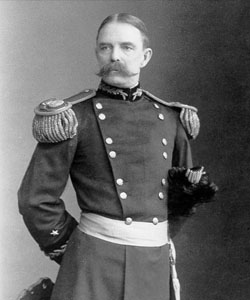 On 1 August 1907, Brigadier General James Allen, Chief Signal Officer, United States Army, issued a directive establishing the Aeronautical Division within the Signal Corps. Captain Charles Chandler was the officer in charge. Specifications were published in Signal Corps Bulletin No. 5, soliciting bids for both lighter- and heavier-than air vehicles. There were 41 responses. Plans were submitted and a board of officers selected plans for those that seemed most practical.
The lighter-than-air craft was required to be a self-propelled dirigible (a "directable" balloon) able carry two persons and to be able to travel at 20 miles per hour (32.2 kilometers per hour). Thomas Scott Baldwin's proposal was selected. (The Wright brothers' Military Flyer was selected as the heavier-than-air winner on 2 August 1909, and designated Signal Corps Airplane No. 1.)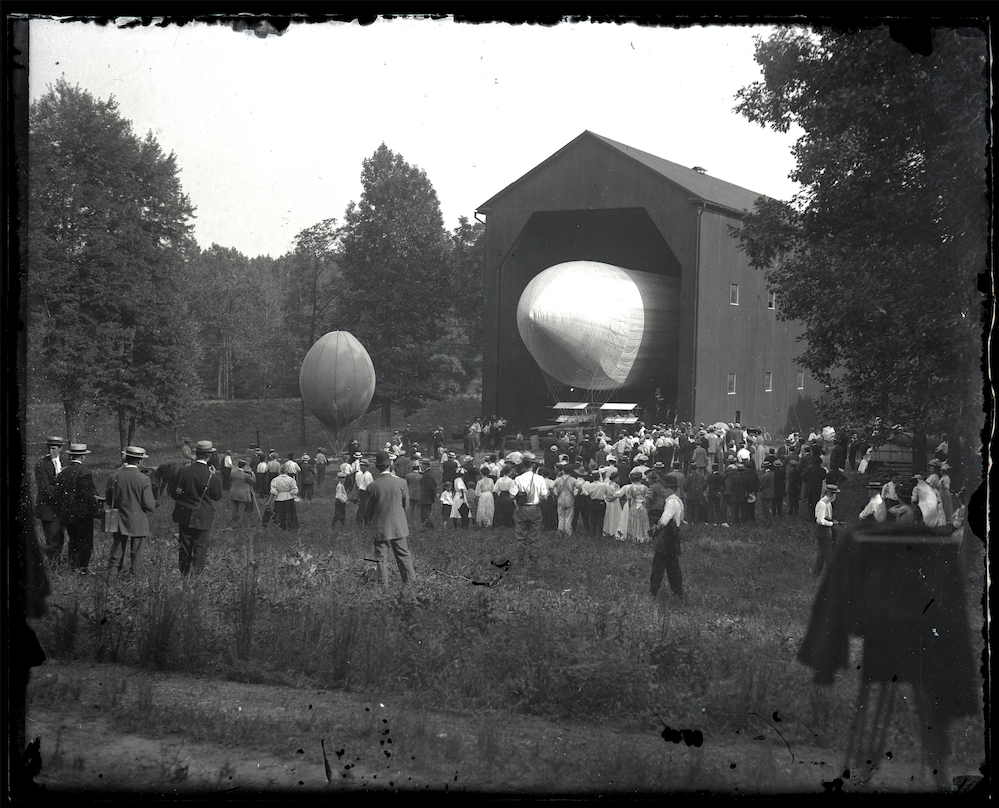 On 3 August 1908, Baldwin No. 8 was presented to the Army for trials. Although the the Baldwin No. 8 reached an average speed of just 19.61 miles per hour (31.56 kilometers per hour). It demonstrated the required endurance of two hours, averaging 14 miles per hour (22.5 kilometers per hour). Although the airship's speed was short of the requirement, on 5 August, the Army purchased it from Baldwin for $5,737.59. The airship was designated Signal Corps Dirigible No. 1.
Contemporary sources give the airship's dimensions as being 96 feet (29.26 meters) long with a maximum diameter of 19 feet, 6 inches (5.94 meters). The envelope was made of two layers of silk fabric separated by a layer of vulcanized rubber, and supported by 30 wooden frames. Buoyancy was provided by hydrogen gas. The envelope's volume was approximately 20,000 cubic feet (566 cubic meters).
An open girder beam gondola (or "car") built of spruce was suspended beneath the balloon. The gondola was 66 feet (20.12 meters) long with a  2½ feet × 2½ feet (0.76 × 0.76 meters) cross section. A water-cooled Curtiss-built inline four-cylinder gasoline engine was mounted at the front end of the gondola. The engine produced 20 horsepower and drove the tractor propeller through a steel drive shaft at 450 r.p.m. The two-bladed spruce propeller had a diameter of 10 feet, 8 inches (3.25 meters) and pitch of 11 feet (3.35 meters).
A two-plane "box-kite" canard elevator unit behind the engine provided control for pitch. The pilot was located behind the control surfaces. Another crew member was at the rear of the gondola, followed by a fixed cruciform stabilizer unit.
The dirigible had a lifting capacity of  1,350 pounds (612.4 kilograms). The payload was 500 pounds (226.8 kilograms).
The U.S. Army's first aviators, Lieutenants Benjamin D. Fulois, Thomas Etholen Selfridge and Frank P. Lahm were taught to fly the airship. Lahm and Fulois made the first flight of an all-Army crew on 26 August.
Signal Corps Dirigible No. 1 was assigned to the Signal Corps Post at Fort Omaha, Nebraska, where the Army had a balloon factory. It was operated there until 1912. The airships envelope needed to be replaced, and unwilling to spend money for that, the airship was sold.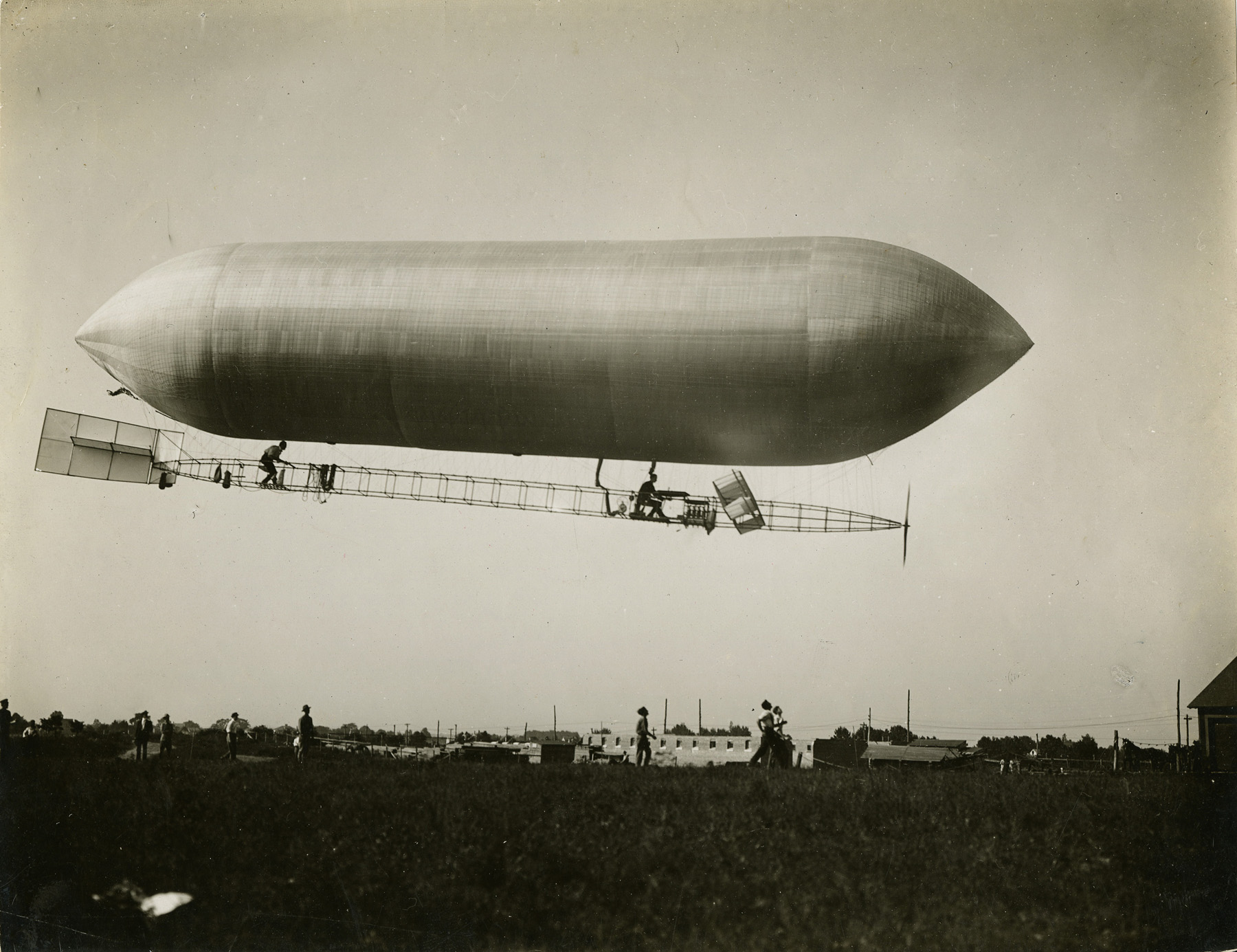 © 2017, Bryan R. Swopes