15 December 2006: Lockheed Martin Chief Test Pilot Jon S. Beesely takes the first prototype F-35A Lightning II stealth strike fighter for its first test flight at Forth Worth, Texas. Taking off at 12:44 p.m., Central Standard Time (18:44 UTC), Beesley took the prototype, designated AA-1, to 15,000 feet (4,572 meters) at 225 knots (259 miles per hour/417 kilometers per hour) to test the aircraft in landing configuration prior to continuing with other tests.
Beesely said that the F-35A, ". . . handled well, better than the simulator." He compared it to the Lockheed Martin F-22 Raptor, and said that it handled like the Raptor, but better.
During the flight a minor problem occurred when two sensors disagreed. Although this was simply a calibration problem, test protocol required that Beesley bring the airplane back. He landed at Fort Worth at 1:19 p.m.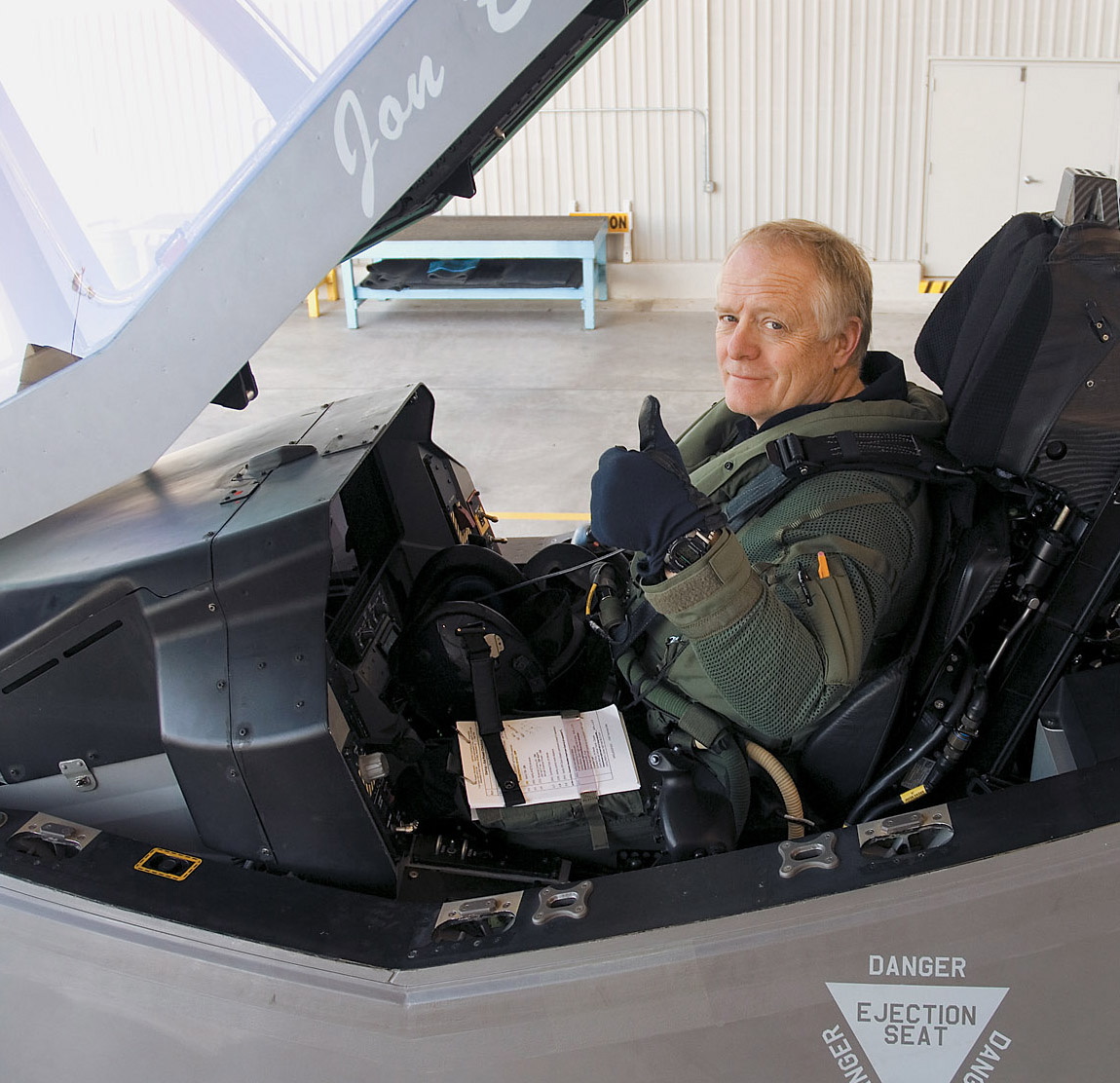 Jon Stephan Beesley was born 5 August 1950 at Rexburg, Idaho. After graduating from Madison High School in Rexburg, he studied at Ricks College, then a two-year school, where he was also captain of the school's ski team.
Jon Beesley married Miss Evona Christensen, 29 May 1970. They would have six children.
In 1972, Beesley graduated from Utah State University at Logan, Utah, with a bachelor of science degree (B.S.) in physics. Following graduation, Beesley was commissioned as a second lieutenant in the United States Air Force, and sent for flight training at Reese Air Force Base, Lubbock, Texas. He was awarded his pilot's wings in 1974.
1st Lieutenant Beesley was assigned to the 32nd Tactical Fighter Squadron, 36th Tactical Fighter Wing, stationed at Soesterberg Air Base, The Netherlands. The squadron was equipped with the McDonnell Douglas F-4E Phantom II.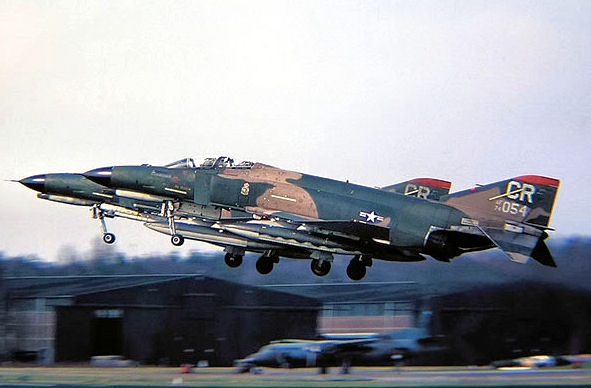 Lieutenant Beesley was next sent to the U.S. Air Force Test Pilot School at Edwards Air Force Base in California, graduating in 1979. Beesley was then assigned as a project test pilot for the Lockheed YF-117A Nighthawk (his call sign, "Bandit 102"), and as the operations officer of the F-117A Combined Test Force based at Groom Lake, Nevada (Area 51). Major Beesley was awarded the Distinguished Flying Cross for saving YF-117A (FSD-2) 79-10781 when the left tail fin departed the aircraft while pulling up during a weapons test, 25 September 1985.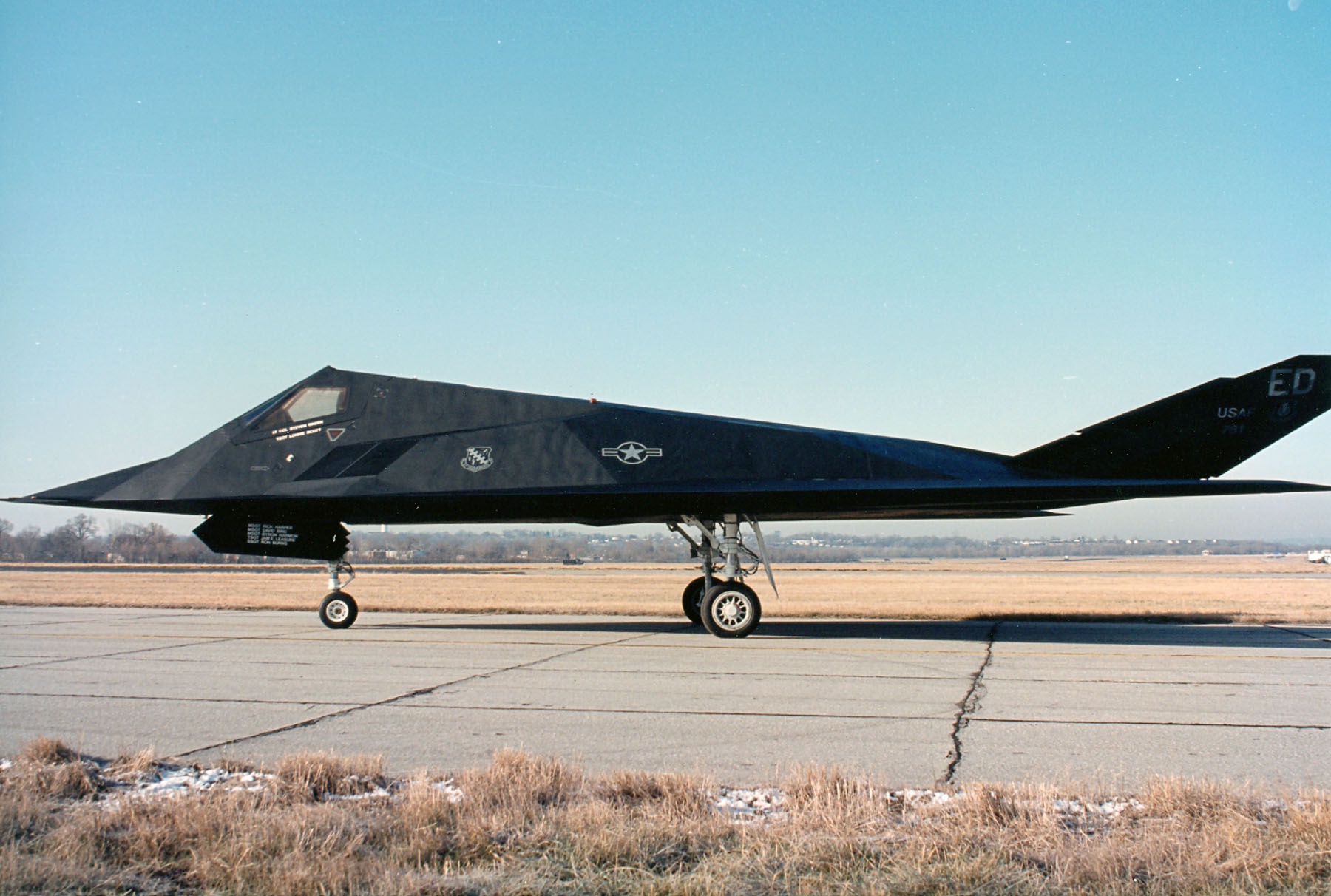 Major Beeseley retired from the Air Force in 1986. He then became a test pilot for General Dynamics, where he tested various configurations of the F-16, including Falcon Eye, and project test pilot prototype YF-22. Through a series of mergers, General Dynamics evolved into today's Lockheed Martin Aeronautics Company.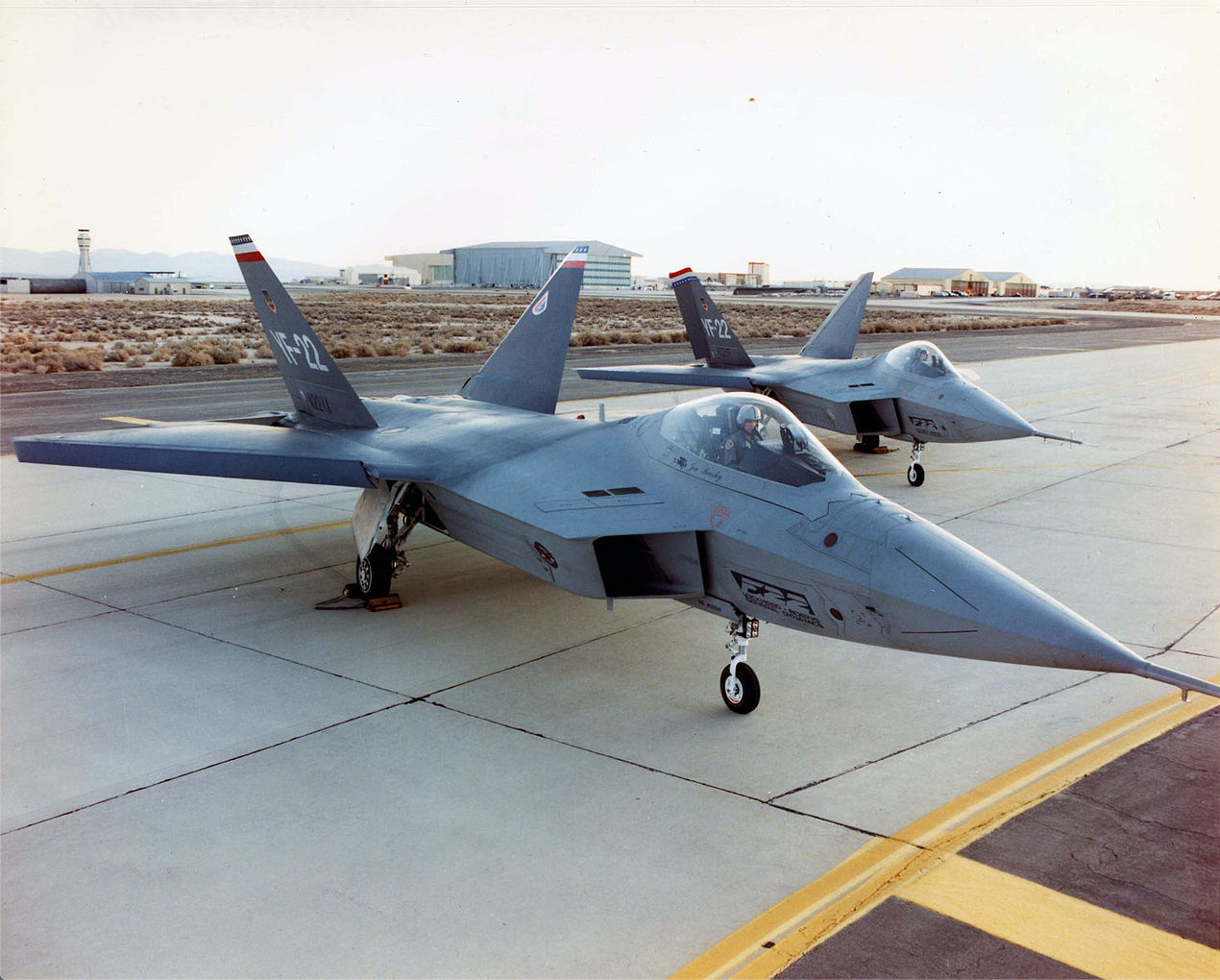 In 1996, the Society of Experimental Test Pilots honored Jon Beesley with its Iven C. Kincheloe Award for his work with the F-117 Combined Test Force (the award was retroactive to 1983). The Kincheloe Award "recognizes outstanding professional accomplishment in the conduct of flight-testing by a test pilot member of the Society of Experimental Test Pilots."
In 2000, The Engineers' Council awarded Beesley its Brigadier General Charles E. "Chuck" Yeager International Aeronautical Achievements Award for his "lifetime career of dedication to the progress of aerospace technology."
The Society of Experimental Test Pilots selected Jon Beesley for the Kincheloe Award a second time in 2007, for his work with the F-35A.
After testing the three configurations of the Joint Strike Fighter, the F-35A, F-35B and F-35C, Jon Beesley retired in 2011.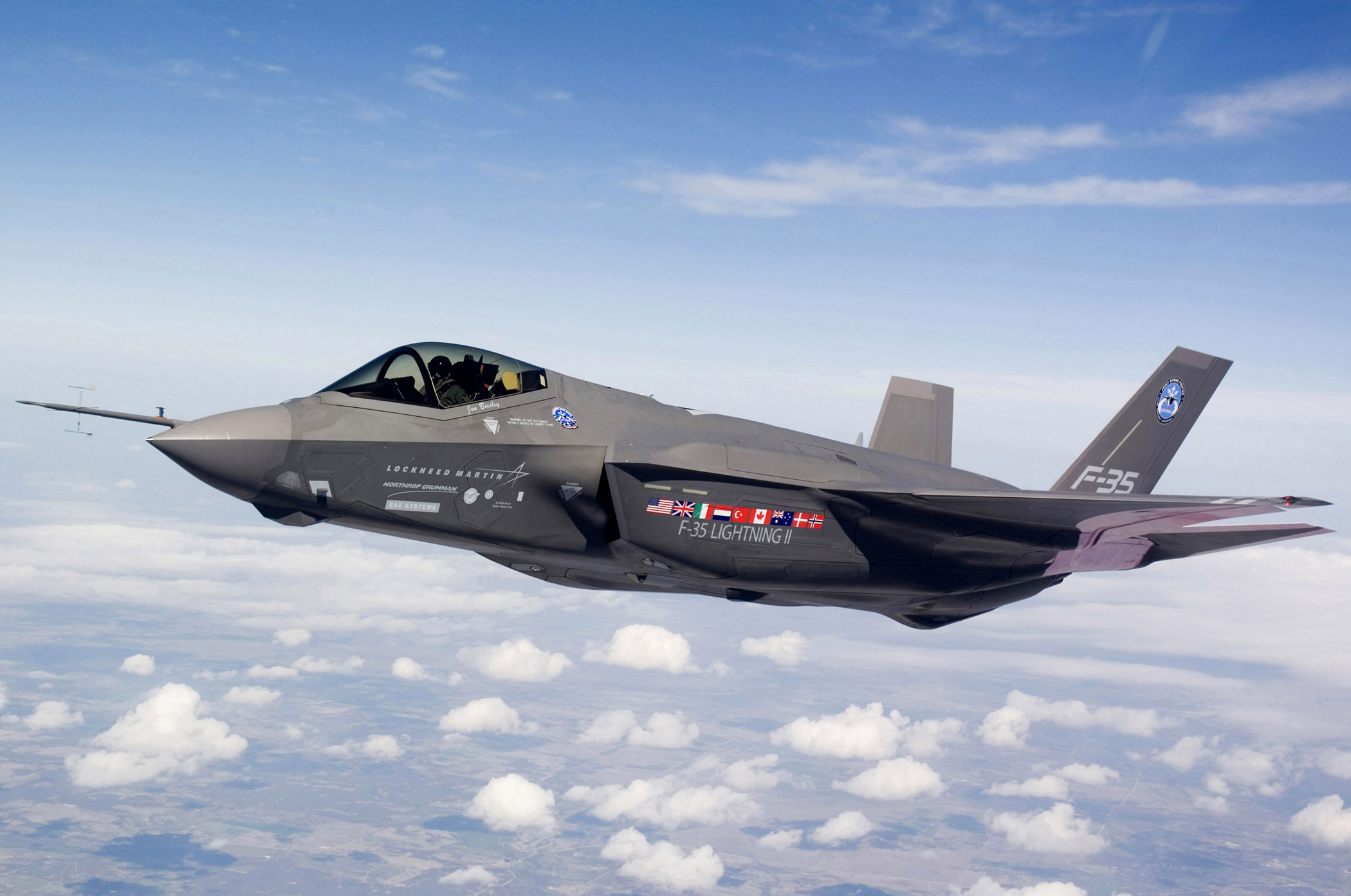 The Lockheed Martin F-35 Lightning II is a "multirole" stealth fighter capable of air defense, ground attack and reconnaissance. There are three variants: The F-35A is designed for conventional takeoff and landing; the F-35B is a short takeoff/vertical landing variant; and the F-35C is for use aboard aircraft carriers.
The F-35A Lightning II is a single-place, single-engine supersonic stealth aircraft. It is 51.4 feet (15.7 meters) long with a wingspan of 35 feet (10.7 meters) and overall height of 14.4 feet (4.28 meters). It has an empty weight of 29,300 pounds (13,290 kilograms) and can carry 18,000 pounds of weapons. Maximum takeoff weight is 70,000 pounds (31,800 kilograms). (Specifications differ for other variants.)

The F-35 is powered by one Pratt & Whitney F135-PW-100 turbofan engine. This is an axial-flow engine with a 3-stage fan section, 6 stage compressor and 2 stage turbine section (1 high- and 1 low-pressure stage.) The engine is rated at 43,000 pounds of thrust (191.17 kilonewtons) with afterburner.It is 18 feet, 4 inches (5.500 meters) long, 3 feet, 7 inches (1.092 meters) in diameter, and weighs 3,750 pounds (1,701 kilograms).
Maximum speed of the F-35A with internal weapons is Mach 1.6+.
The F-35A is armed with a General Dynamics GAU-22/A 25mm four-barrel rotary cannon with 180 rounds of ammunition. The gun has a rate of fire of 3,300 rounds per minute. The standard weapons load consists of two AIM-120C AMRAAM air-to-air missiles and two 2,000 pound GBU-31 JDAM guided bombs carried in an internal bay.
The United States Air Force planned on buying 1,763 F-35As. The U.S. Navy will get 260 F-35Cs while the Marine Corps plans for 420 F-35Bs. Ten other counties have ordered various configurations of the lightning II. As of September 2018, about 320 F-35s had been built, but the production rate has been slowed to just 150 airplanes per year.
After completing its test program of 91 flights, in 2009 F-35A AA-1 was turned over to the U.S. Navy for use as a live fire target at NAWC China Lake, California.
© 2018, Bryan R. Swopes