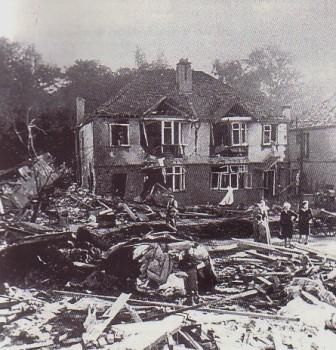 8 September 1944: At 18:40:52 hours, the first of 1,358 V-2 rockets hit London, impacting in Staveley Road, Chiswick, "opposite No. 5."
The warhead detonated and caused extensive damage to the residential area. A crater 20 feet (6.1 meters) deep was in the center of the road and the gas and water mains were  destroyed.
This V-2 rocket was fired by Gruppe Nord, Battery 2./485, located at the crossroads of Lijsterlaan and Schouwweg, in the suburb of Wassenar, The Hague, Netherlands.
Three people were killed: a 67-year-old woman, a 3-year-old child and a soldier home on leave. 17 others were injured.
11 homes were demolished, 12 seriously damaged and unusable, and 556 suffered slight or minor damage. 14 families had to be relocated.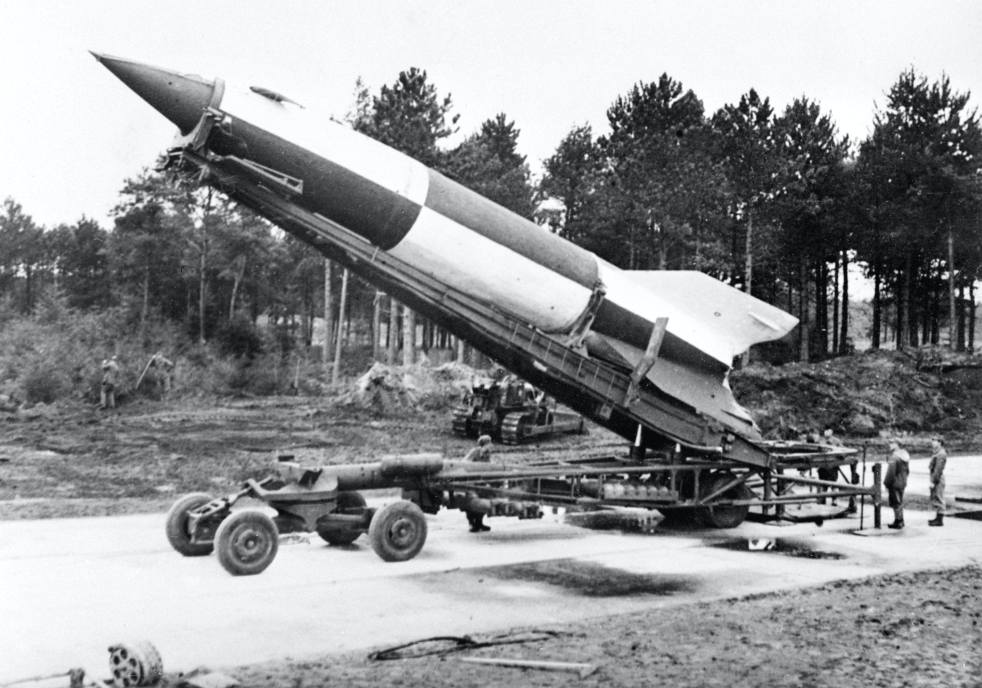 The V2, or Vergeltungswaffen 2 (also known as the A4, or Aggregat 4) was a ballistic missile with an empty weight of approximately 10,000 pounds (4,536 kilograms) and weighing 28,000 pounds (12,700 kilograms), fully loaded. It carried a 738 kilogram (1,627 pound) (sources vary) explosive warhead of amatol, a mixture of ammonium nitrate and TNT. The propellant was a 75/25 mixture of ethanol and water with liquid oxygen as an oxidizer.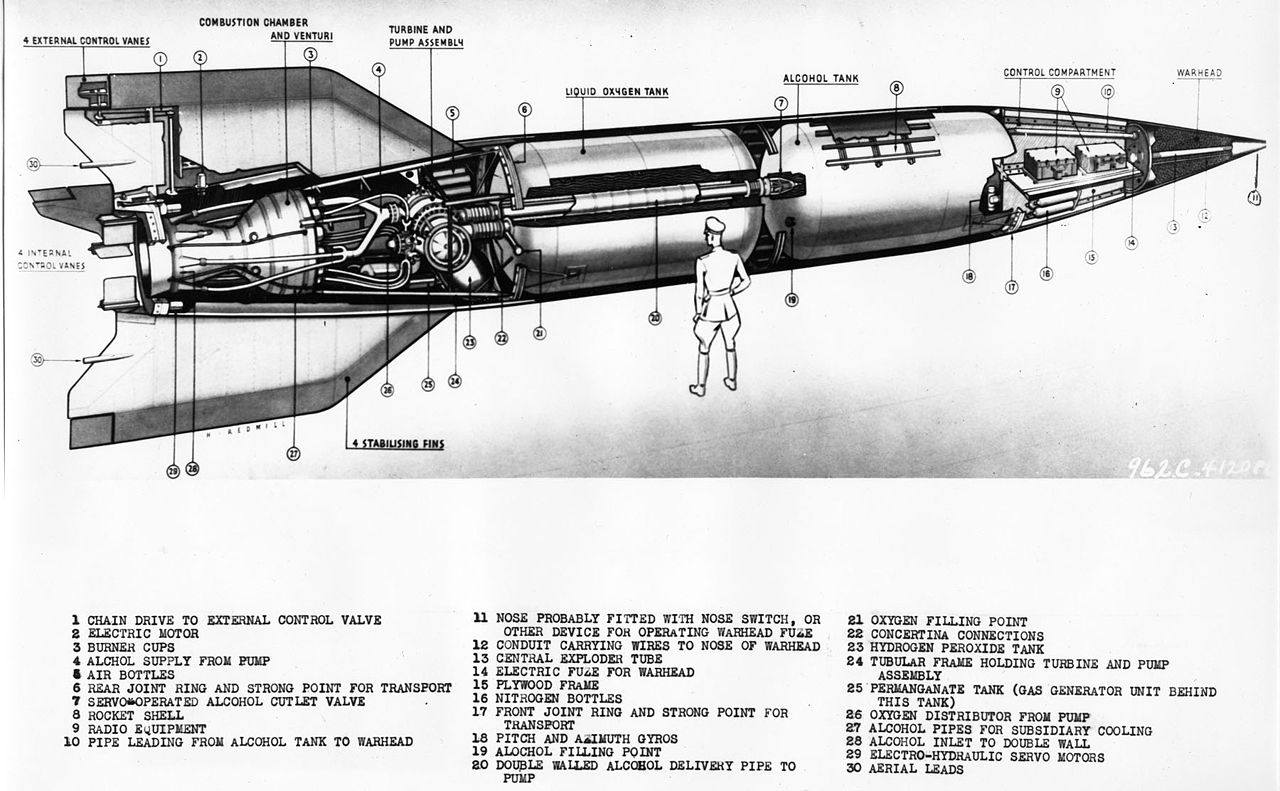 The complete rocket was 14.036 meters (46.050 feet) long, and had a maximum diameter of 1.651 meters (5.417 feet). The rocket was stabilized by four large fins, 3.945 meters (12.943 feet) long, with a maximum span of  3.564 meters (11.693 feet). The leading edge of these fins was swept aft 60° to the "shoulder," and then to 87° (30° and 3°, relative to the rocket's centerline). A small guide vane was at the outer tip of each fin, and other vanes were placed in the engine's exhaust plume.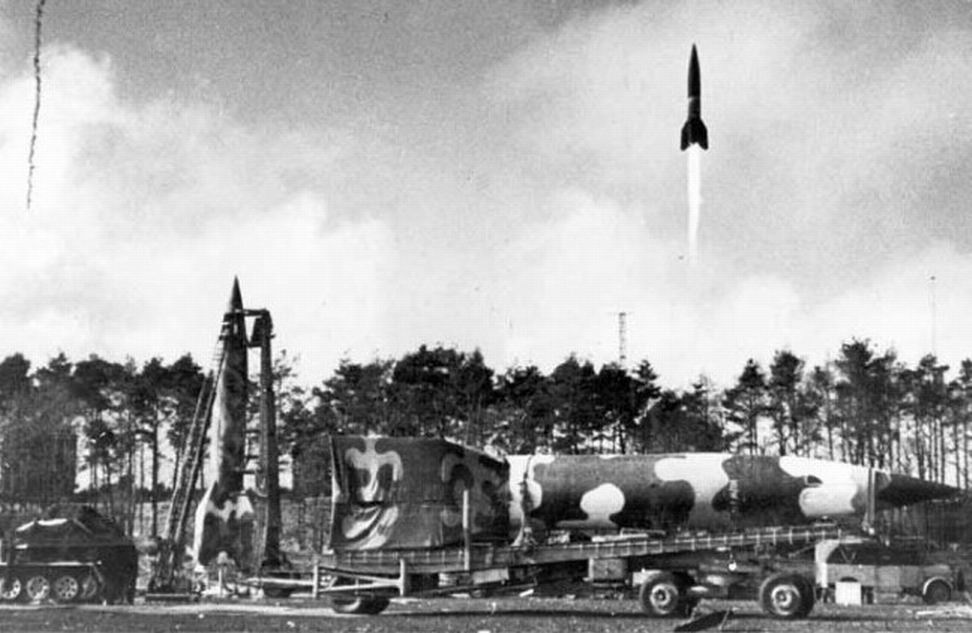 When launched, the rocket engine burned for 65 seconds, accelerating the rocket to 3,580 miles per hour (5,760 kilometers per hour) on a ballistic trajectory. The maximum range of the rocket was 200 miles (320 kilometers) with a peak altitude between 88 and 128 miles, depending on the desired range. On impact, the rocket was falling at 1,790 miles per hour (2,880 kilometers per hour), about Mach 2.35, so its approach would have been completely silent in the target area.
The V-2 could only hit a general area and was not militarily effective. Germany used it against England, France, The Netherlands and Belgium as a terror weapon. More than 3,200 V-2 rockets were launched against these countries.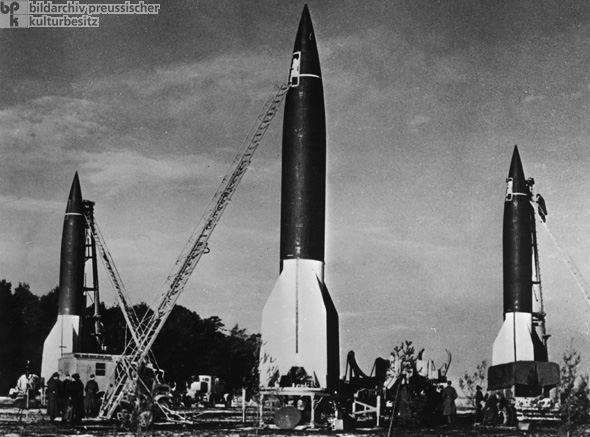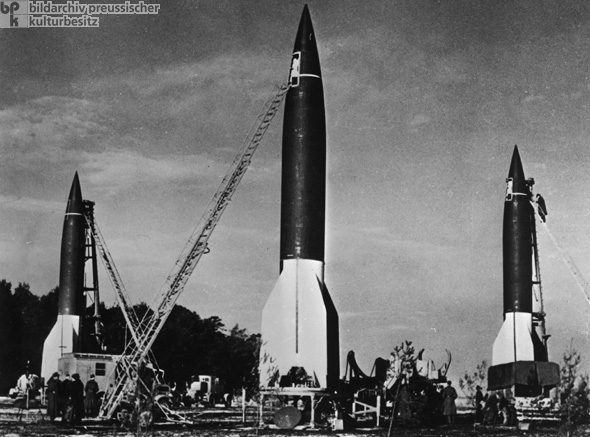 © 2016, Bryan R. Swopes