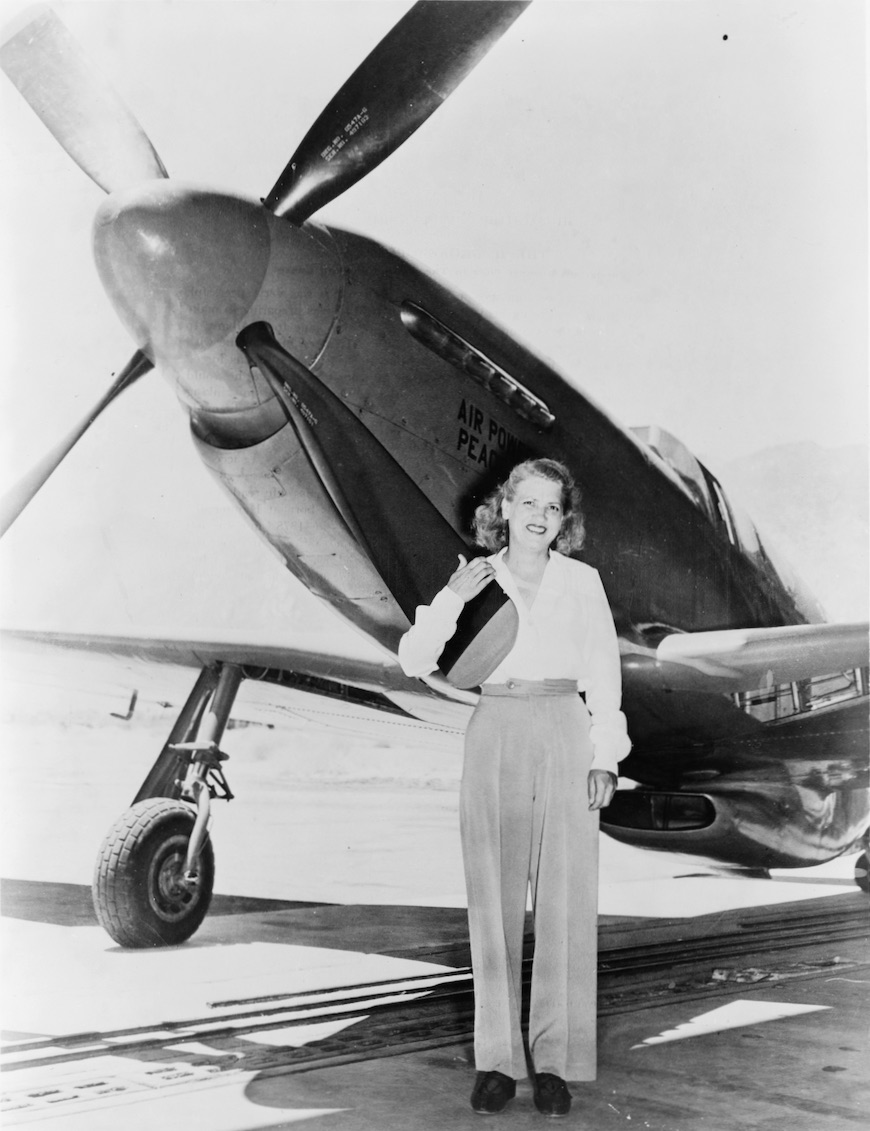 In the years following World War II, Jacqueline Cochran, WASP organizer and director, test pilot, racer, record-setter, adviser to generals and presidents, owned three North American Aviation, Inc., P-51 Mustang fighters which had been modified for racing.
I. P-51B-15-NA 104-25789, 43-24760, NX28388, 1946–1948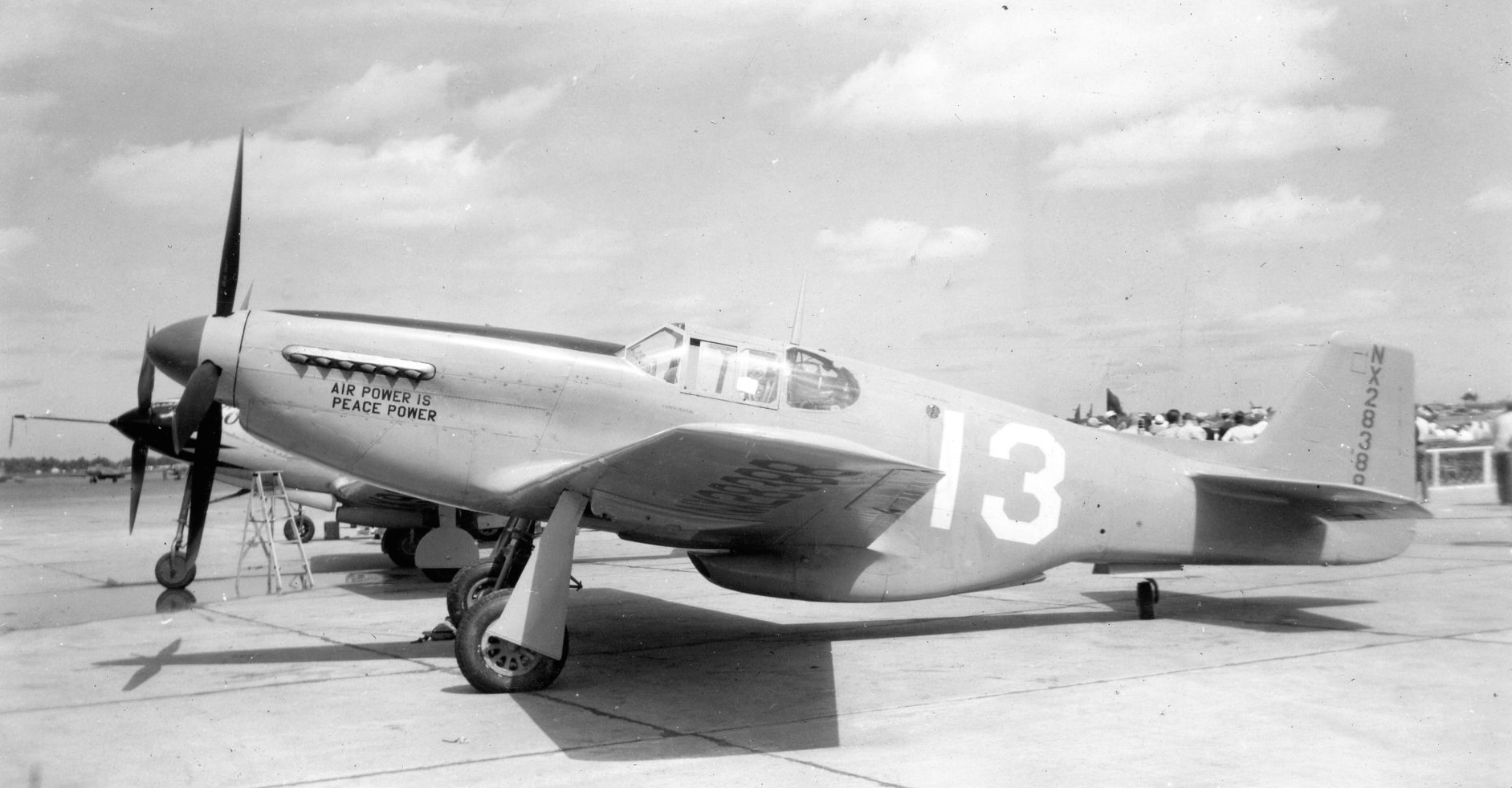 [Note: NX28388 should not be confused with NC28388, which was a Douglas DC-3 twin-engine airliner, registered to the Douglas Aircraft Company, Inc., 1 October 1940.]
Jackie's first Mustang was a P-51B-15-NA, U.S. Army Air Corps serial number 43-24760, with a civil experimental registration, NX28388. It was raced in the Bendix Trophy Race three times. Jackie also used it to set four world speed records over distances from 3 to 2,000 kilometers. NX28388 was painted "Lucky Strike Green" and carried the white race number 13 on each side of its fuselage.
43-24760 was manufactured at North American Aviation's Inglewood, California, plant, completed on 14 March 1944. It was a Model NA-104 P-51B Mustang with manufacturer's serial number 104-25789, one of 1,588 Mustangs contracted by the U.S. Army Air Corps on 20 October 1942. Its service history is not known, but the fighters built just before and after, 43-24759 and 43-24761, were flown by the 361st Fighter Group from bases in England. Both were lost in combat during the summer of 1944.
After the end of World War II, 43-24760, identified as a TP-51B, was sold back to North American Aviation, Inc., by the War Assets Administration. North American paid "$3,500.00, cash in hand" at Denver, Colorado, 24 May 1946.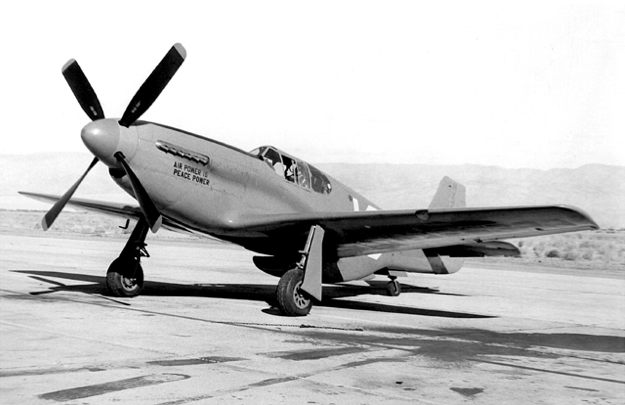 Jackie Cochran bought 43-24760, now registered NX28388, from North American Aviation on 6 August 1946, for "ten dollars plus other consideration." The Bill of Sale identifies the Mustang as a P-51B-15-NA, manufacturer's serial number 25789. Its engine was a Packard V-1650-7, serial number V332415, a license-built version of the Rolls-Royce Merlin V-12.
NX28388 was inspected for an initial Airworthiness Certificate, 7 August 1946. It was required to be marked "EXPERIMENTAL" and limited to "INSTRUMENT DAY FLIGHT – For Racing and exhibition flight only." This initial airworthiness certificate was valid for six months.
On 26 August 1946, the Civil Aviation Administration issued a certificate of ownership to Jacqueline Cochran, "dba Jacqueline Cochran Cosmetics" at her company's Newark, New Jersey address. [Note: "dba" is an abbreviation for "doing business as"]
On 31 August 1946, Cochran flew NX28388 in the Bendix Air Race from Metropolitan Airport, Van Nuys, California, to Cleveland Municipal Airport, Cleveland, Ohio. Other long distance air racers had their wings modified to hold more fuel, but there hadn't been time to modify NX28388. For this race, it carried two drop tanks manufactured for the Lockheed P-38 Lightning. In order to not endanger people on the ground, Cochran dropped the tanks over mountainous terrain and before they were empty. The tanks did not release cleanly, striking the trailing edges of the wings. The damage increased the aerodynamic drag and cost time over the remainder of the race. Cochran placed 2nd to race winner Paul Mantz and his red P-51C NX1202, Blaze of Noon. Mantz had finished with a time of 4:34:14 at an average speed of 435.501 miles per hour (700.871 kilometers per hour). Jackie's elapsed time was 4:52:00, averaging 420.92 miles per hour (677.41 kilometers per hour). Mantz won the $10,000 prize for first place, and Jackie won a $5,500 prize.
The airplane received its next airworthiness inspection 19 August 1947. The report was signed by Louis S. Wait, Agent. Wait was the Administrative Test Pilot for North American Aviation, Inc. (Wait had made the first flight of AG345, the very first production Mustang Mk.I, on 23 April 1941.)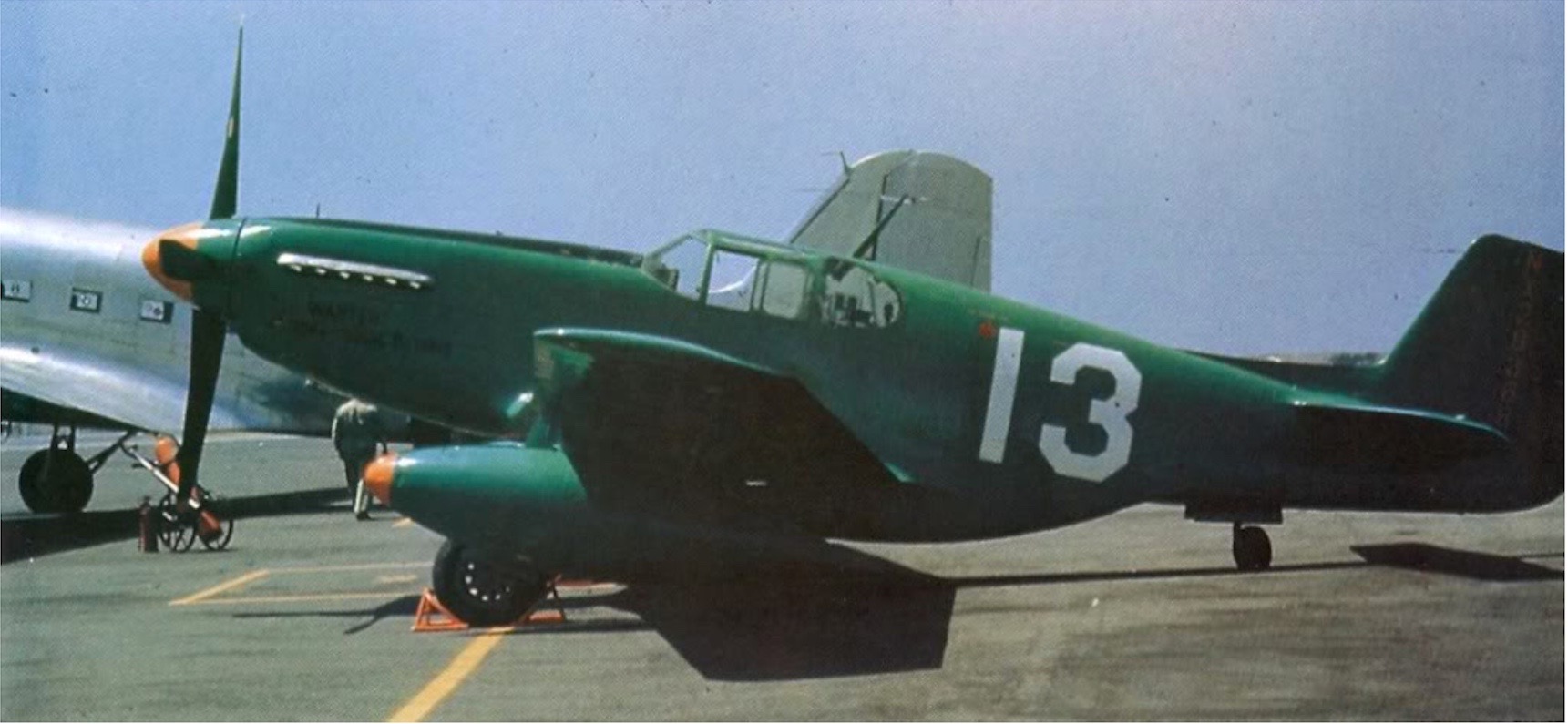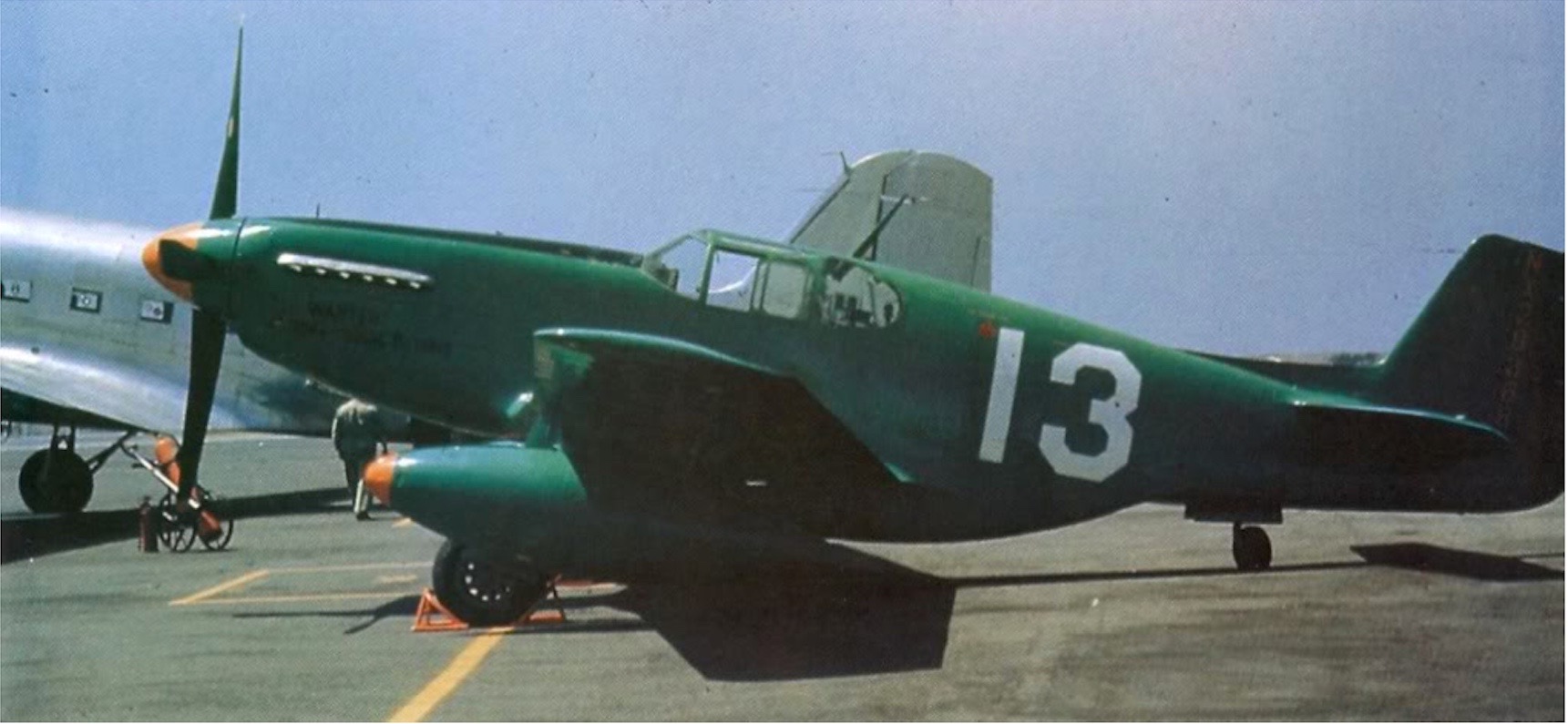 Cochran had entered the 1947 Bendix Trophy Race scheduled for 31 August, but her husband, Floyd Bostwick Odlum, became seriously ill. Jackie asked pilot Bruce Gimbel to fly her airplane. During the race, a problem with the propeller governor limited his speed. Gimbel finished in 4th place with an average speed of 404.080 miles per hour (650.304 kilometers per hour) and elapsed time of 5:04:10. (Paul Mantz won the race, again, winning the $10,000 prize.)
On 10 December 1947, Jackie flew NX28388 to set a Fédération Aéronautique Internationale (FAI) World Record for Speed Over a Closed Circuit of 100 Kilometers at Coachella, California, with an average speed of 755.668 kilometers per hour (469.549 miles per hour).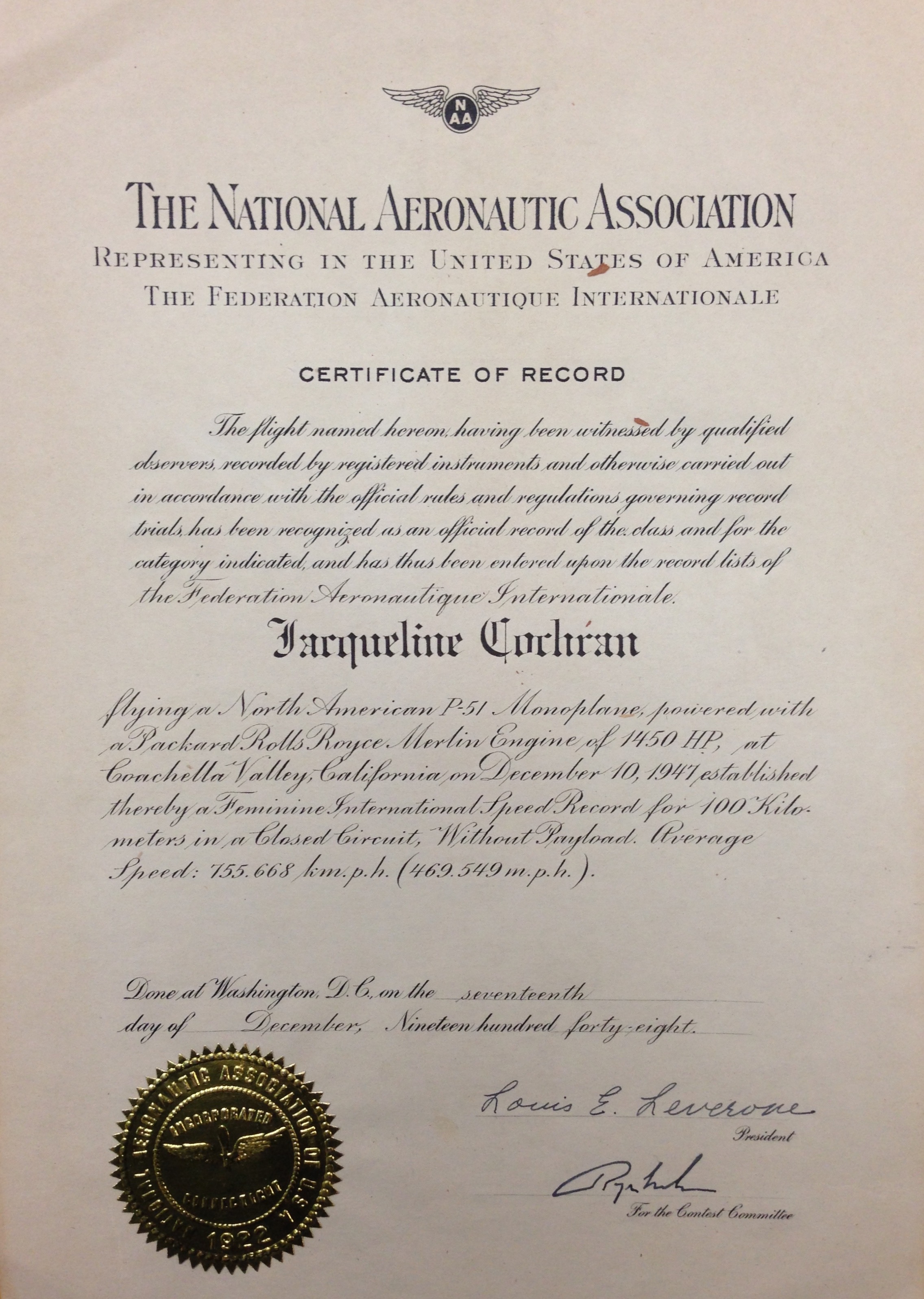 A week later, 17 December 1947, she flew her green Mustang to an FAI World Record for Speed Over a 3 Kilometer Straight Course, with an average speed of 663.054 kilometers per hour (412.002 miles per hour). The flight at Thermal, California, was flown at Sea Level.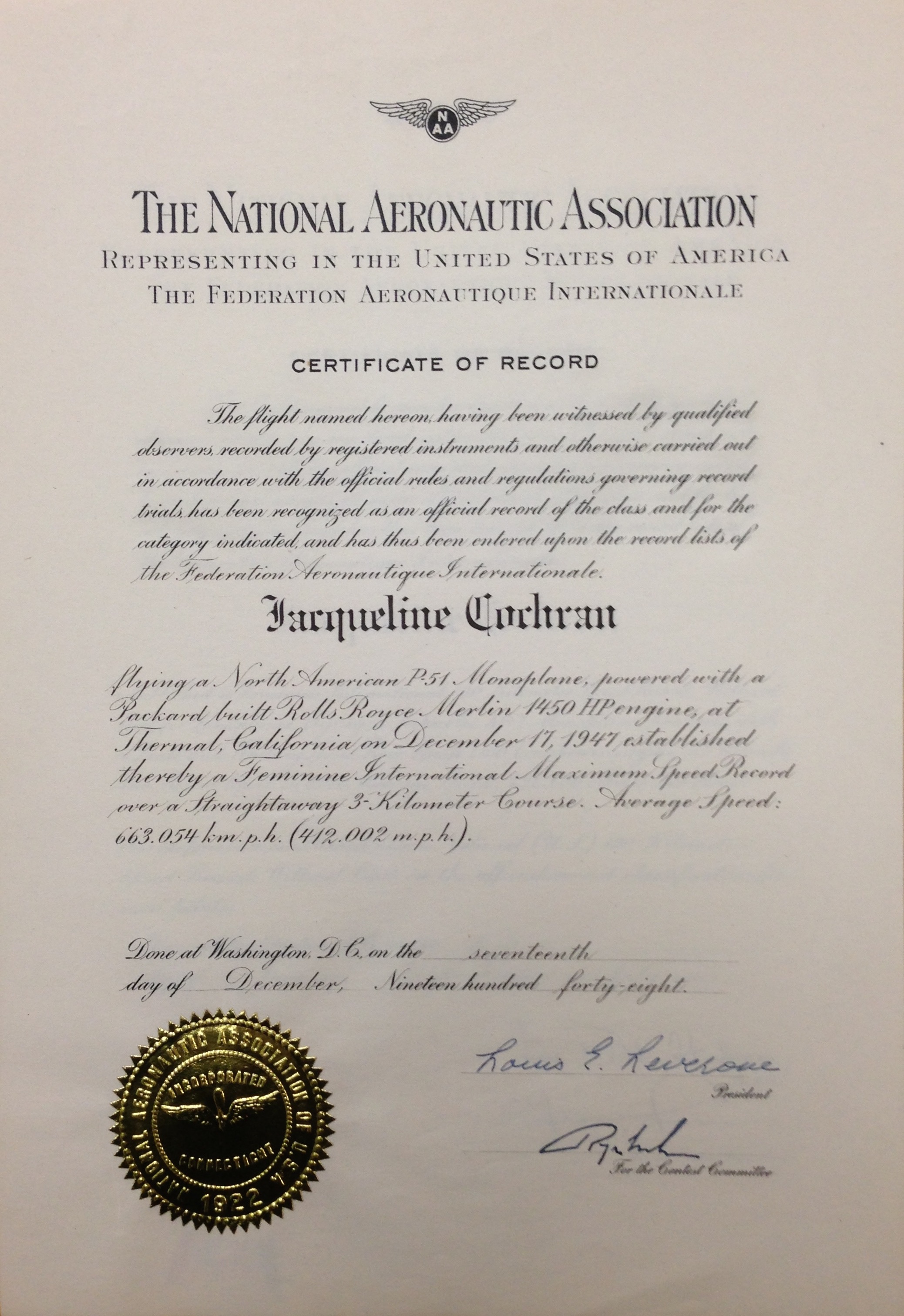 On 22 May 1948, again flying NX28388, Cochran set a Fédération Aéronautique Internationale and a U.S. National Aeronautic Association Record for Speed Over a Closed Circuit of 2,000 Kilometers Without Payload with an average speed of 447.470 miles per hour (720.134 kilometers per hour) over a 1,242.7 mile course from Palm Springs, California to a point near Santa Fe, New Mexico, and return. Famed female aviator Katherine Stinson was the chief judge at the pylon turn west of Santa Fe. Jackie broke the previous record, 708.592 kilometers per hour (440.299 miles per hour), which had been set by Lieutenant John J. Hancock, U.S. Air Force, with a Lockheed P-80A Shooting Star jet fighter, two years earlier. (FAI Record File # 8941)
In an interview, Jackie said, "Last Saturday's flight was for blood. I bought this P-51 two years ago and ever since have been fixing it up for the one objective of beating the Army's jet 2,000 kilometer speed record. The Bendix Race and other flights were just incidental. I knew that I couldn't beat the 1,000 kilometer jet record today, and I also new that I could establish a new record for planes powered with reciprocating engines, so I made things slightly easier on the engine and myself in today's flight. But even so, considering the double climb that I had to make at the check point to be seen and timed by the judges, it would have been impossible over this shorter distance to equal the 448 miles per hour flown last Saturday."
— WASP NEWSLETTER, July 1948, Volume V, Number Two, at Page 2.
Two days later, 24 May 1948, Jackie set another world and national record of 431.094 miles per hour (693.780 kilometers per hour) over a 1,000 kilometer (621.371 miles) closed circuit from Palm Springs to Flagstaff, Arizona, and return. This record broke her own record which she had set 6 April 1940, flying a Republic AP-7.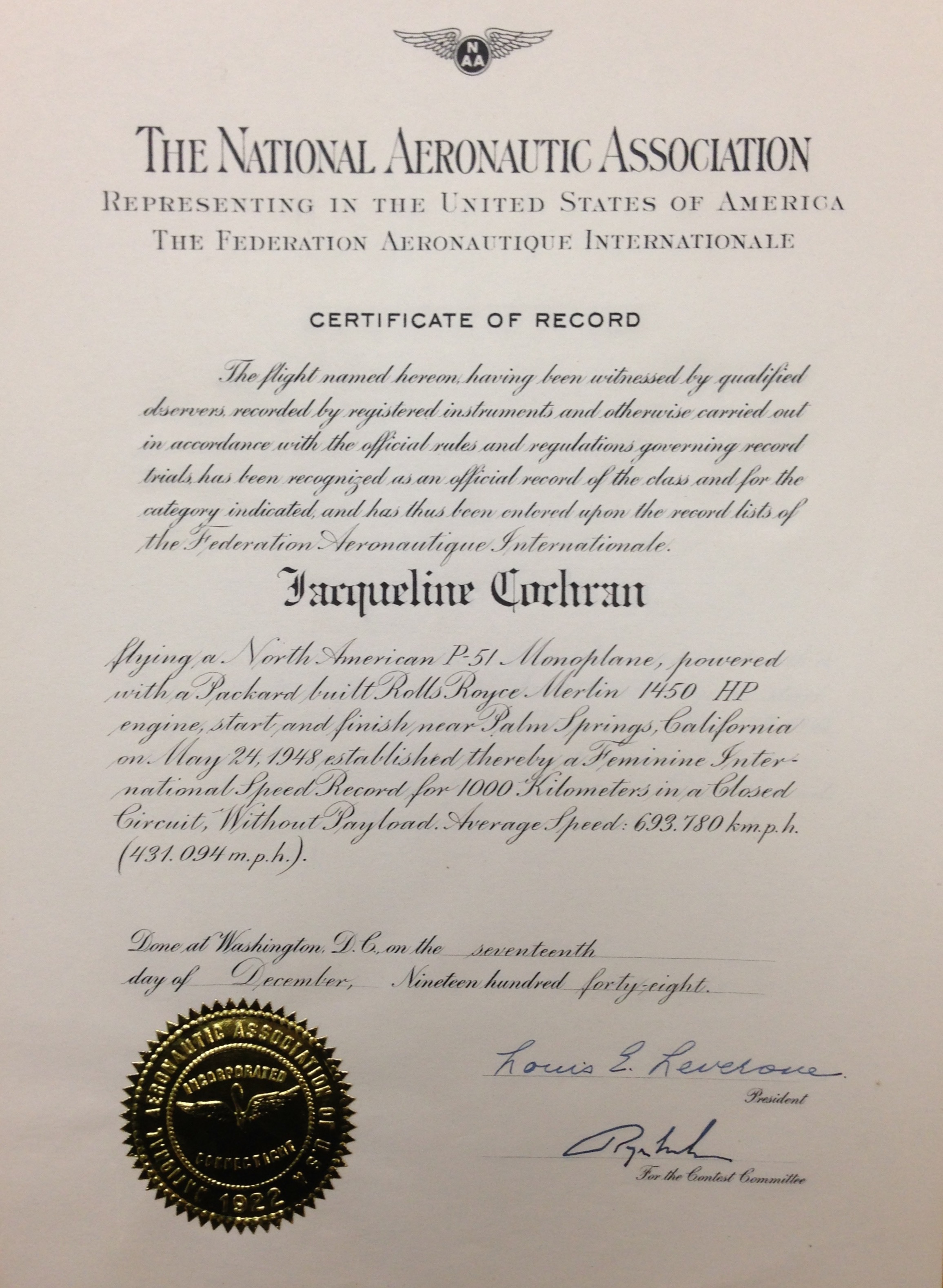 On 19 August 1948, NX28388 received another airworthiness inspection. The report was signed by J.E. Smith, Agent.
Jackie once again flew NX28388 in the 1948 Bendix Air Race from Long Beach, California, to Cleveland, Ohio. She placed third with an average speed of 445.847 miles per hour and an elapsed time of 4:35:07.3. Paul Mantz and Blaze of Noon won the race for a third consecutive time. Linton Carney, also flying a P-51C, took second place. Cochran's P-51B finished just 1 minute, 19 seconds behind Mantz.
Following the 1948 race, Cochran asked a friend and Lockheed test pilot, Sampson Held of North Hollywood, California, to fly her P-51 racer back to California, but,
". . . my plane crashed, carrying my associate, Sam Held, with it to his death."
— The Stars At Noon, by Jacqueline Cochran, Little, Brown and Company, Boston, 1954, Chapter IV at Page 79.
NX28388 crashed six miles south of Sayre, Oklahoma, 8 September 1948, killing the pilot, Sampson Held. Two witnesses saw a wing come off of the Mustang, followed by an explosion.
II. P-51C-5-NT 103-26311, 42-103757, Beguine, NX4845N, 1949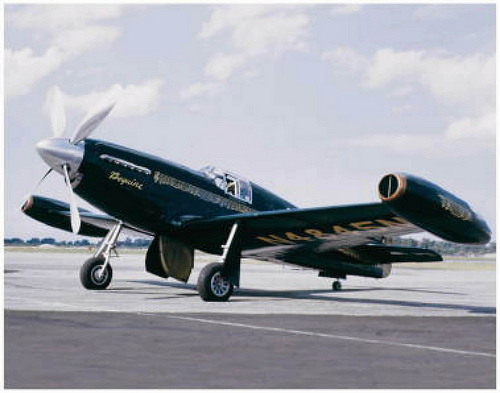 North American Aviation P-51C-5-NT 42-103757 was one of a group of 1,350 Mustangs contracted by the U.S. Army Air Corps in August 1942. It was built at North American's Dallas, Texas, plant, 25 April 1944. Its North American contract number was 103-26311. The fighter's military service history is not known.
Immediately after the close of World War II, 6 October 1945, 42-103757 was transferred to the Reconstruction Finance Corporation (a Depression-era agency of the United States government) at Searcy Field (SWO), Stillwater, Oklahoma. On 19 February 1946, it was included in a group of 475 war surplus airplanes, including heavy and medium bombers and fighters, purchased by aviator Paul Mantz of Burbank, California. On the same day, Mantz resold 464 of these airplanes to a partnership of himself, J.W. Heath and L.P Hapgood, for $70,000. 42-103757 was one of 6 North American P-51Cs in this second group.
Mantz, Heath & Hapgood sold 42-103757 to Frank J. Abel, 3101 Sherwood Lane, Wichita Falls, Texas, for $1,500.00 on 21 July 1947. Abel registered the airplane with the Civil Aeronautics Administration and it was assigned registration number NX4845N.
On 10 July 1948, Frank Abel sold the P-51 to J.D. Reed Co., Inc., an aircraft sales dealership at Hangar 8, Municipal Airport, Houston, Texas, now known as William P. Hobby Airport (HOU). The Bill of Sale reported the purchase price as "one dollar and other consideration." J.D. Reed Co., Inc., applied to the C.A.A. for registration of 42-103757 on the same date. However, a new C.A.A. Certificate of Registration was issued to Abel on 12 July 1948.
An annual airworthiness inspection of 42-103757 was completed by Paul E. Penrose, Pilot-Engineer, 20 August 1948, for the J.D. Reed Co., Inc. The report indicates that the P-51C was equipped with a Packard V-1650-9. This engine was rated at 1,380 horsepower at 3,000 r.p.m. The Airworthiness Certificate was approved in the Experimental category by C.A.A. Inspector Homer L. Stamets, 29 August 1948, and appropriate limitations were assigned.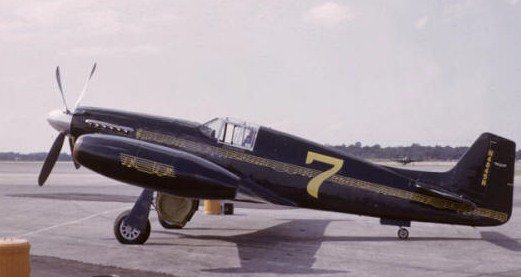 During 1948–1949, 42-103757 was radically modified as an Unlimited Class air racer. The lower portion of the P-51's fuselage was removed and faired over. The radiator and engine oil cooler which had been enclosed in the Mustang's characteristic belly scoop were relocated to the wingtips. (The Air Force had experimented with a ramjet-powered P-51D, 44-63528. A Marquardt XRJ-30-MA ramjet was placed on each wingtip. The cooling pods on 42-103757 resemble these, though one source says that the cooling pods were made from modified FJ-1 Fury fuel tanks.) No reports of these modifications are found in the airplane's records with the Federal Aviation Administration, however.
The airplane was named Beguine after a popular song of the time performed by Artie Shaw, Cole Porter's "Begin the Beguine." It was painted dark blue-green and the music from the song was painted in gold along the Mustang's fuselage, with the race number 7.
The next annual inspection was completed 12 August 1949 by (H.C. Danaher?), Mechanic. The airworthiness certificate was approved by C.A.A. Inspector Ray K. Beckleman.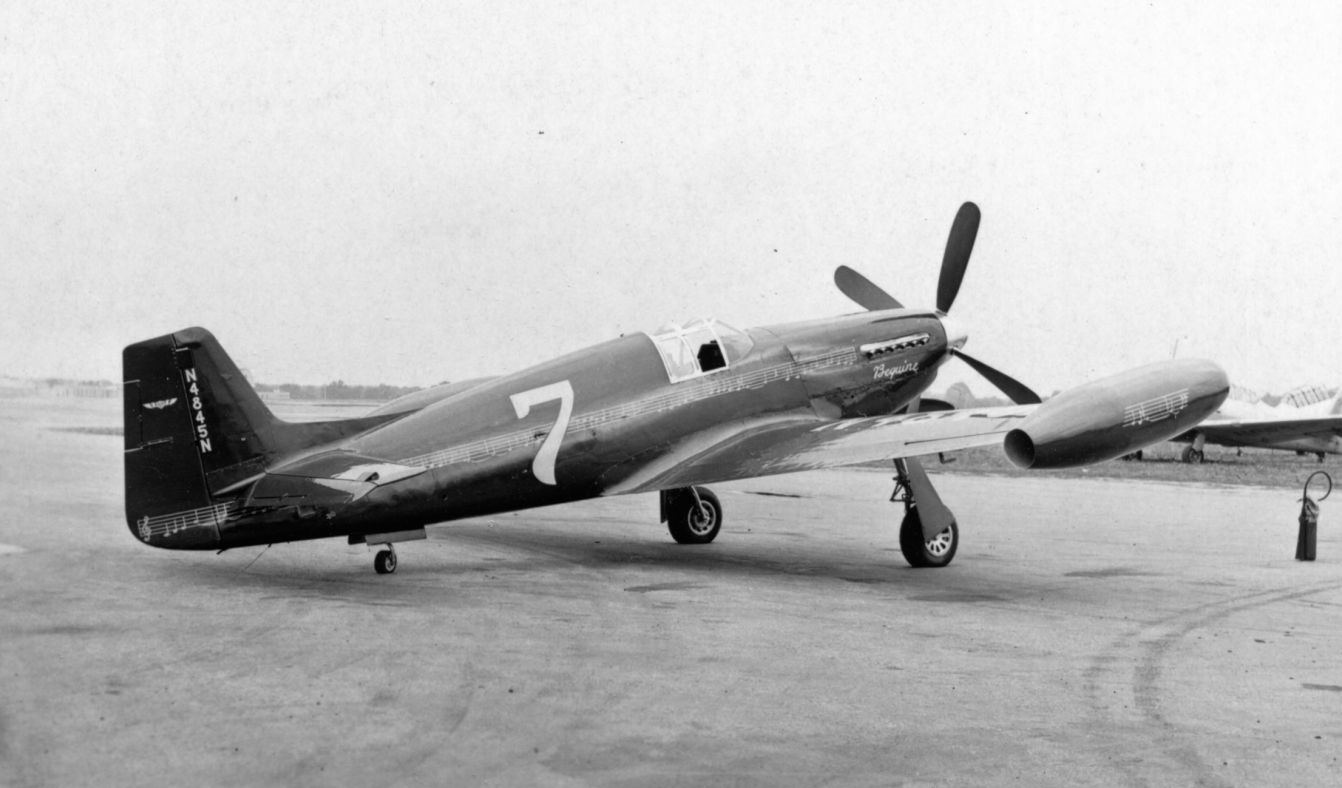 I bought a Bequine racing plane in 1949 on the insistence of Bill Odom, a young pilot, who wanted to use it in the Thompson Trophy pylon race in Cleveland. He agreed to take the old number off . . . and paint the lucky 13 in its place. Two days before the race he called me long distance to say that the plane's paint job was so beautiful that it would be a shame to ruin it repainting a number 13.
— Jackie Cochran: An Autobiography, by Jacqueline Cochran and Maryann Bucknum Brinley, Bantam Books, New York, 1987, at Page 157.
For the 1949 National Air Races, Jackie Cochran bought Beguine for pilot William P. Odom to fly in the Sohio Trophy Race and the Thompson Trophy Race, both pylon races flown over a 15 mile, seven-turn course near the Cleveland Municipal Airport at Cleveland, Ohio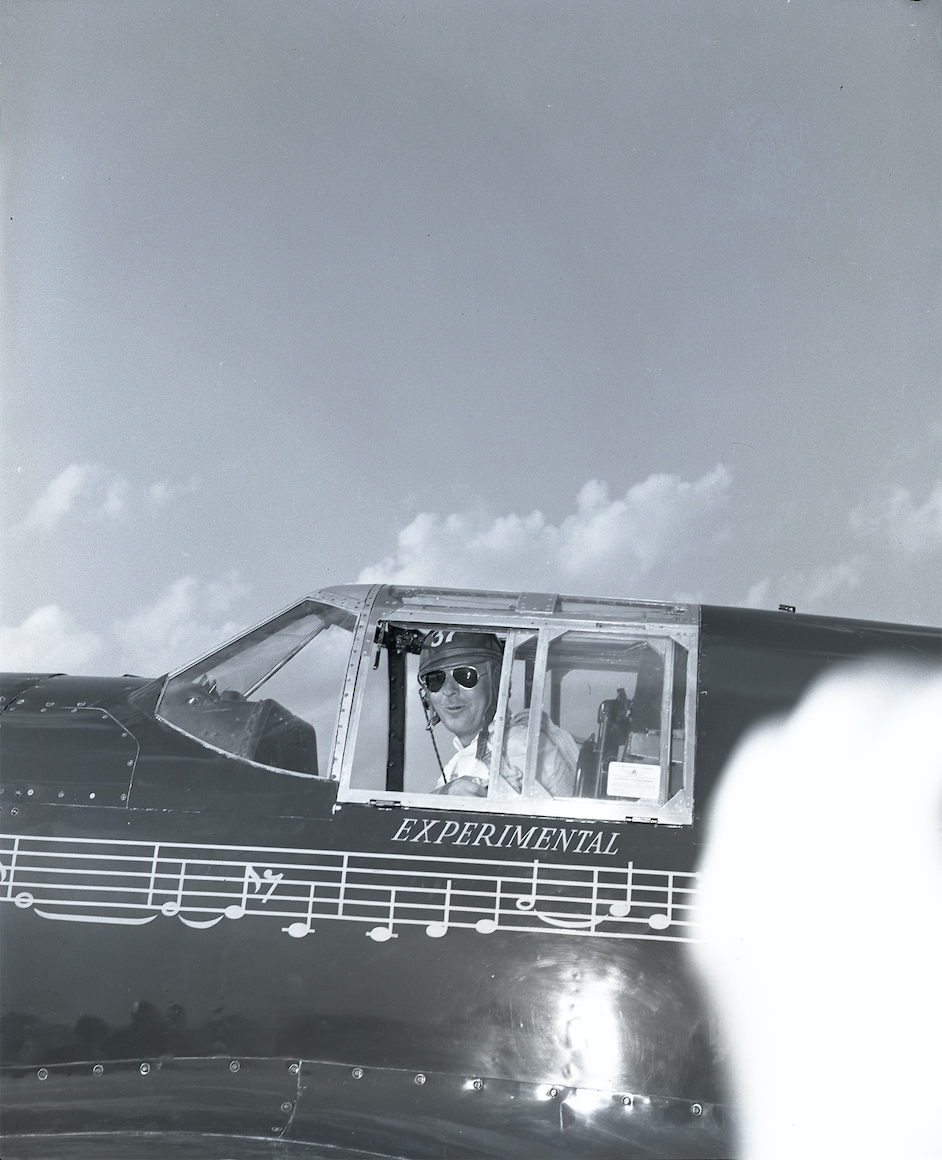 Odom had not flown in a pylon race before, but had gained fame for a number of record flights, including a 78 hour, 55 minute, 6 second around-the-world flight with co-pilot and navigator T. Carroll Sallee in a Douglas A-26 Invader, Reynolds Bombshell, 12–16 April 1947. Jackie also  planned to fly Beguine herself in the 1950 Bendix Trophy Race.
Cochran purchased NX4845N from J.D. Reed Co., Inc., for "$10.00 & Other Valuable Considerations" on 22 August 1949. She submitted an Application for Registration to the Civil Aeronautics Administration, but it does not appear that a new Certificate of Registration was ever issued.
Bill Odom won the 105-mile (167 kilometer) Sohio Trophy Race with an average speed of 388.393 miles per hour (625.058 kilometers per hour).
The Thompson Trophy Race on 5 September 1949 was different. Odom had qualified Beguine with a speed 405.565 miles per hour (652.694 kilometers per hour).
At the start of the Thompson race, Odom quickly took the lead. But on the second lap, things went wrong. As it approached Pylon 4, Beguine rolled upside down and then crashed into a house near the airport, setting it on fire.
Air racer Steven Calhoun Beville, flying P-51D Mustang # 77 in the Thompson Race, the closest pilot to Beguine, said that Odom had cut inside Pylon No. 3 and was correcting toward Pylon 4 when the airplane rolled inverted.
[Beville's Mustang, The Galloping Ghost, NX79111, is the same airplane involved in the catastrophic crash at the National Championship Air Races, Reno, Nevada, 16 September 2011.]
Newspapers reported the crash:
Beville, who finished third in the race, was the closest to Odom when he got in trouble.
     "Bill was out too far on the third pylon," Beville said, "and was trying to correct position too quickly. He turned over in the air and flew along on his back for a short distance, then dived right into a house."
—The San Bernardino Daily Sun, Vol. LVI, No. 5, Tuesday, 6 September 1949, at Page 2, Column 7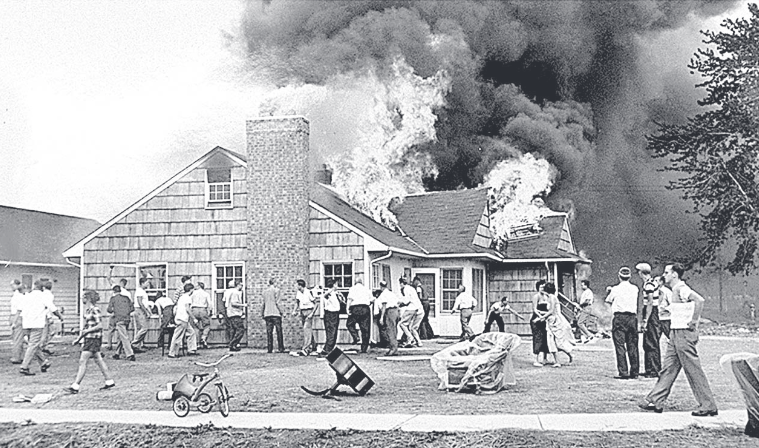 In her autobiography, Jackie Cochran wrote,
I was in the judges' stand handling telephone reports from the back of the stands' pylons when the flash came through that Bill had crashed. I jumped into a helicopter that was just in front of me on the field and went out to the spot of the accident hoping that something could be done. I found the house on fire, with Bill and the plane, as well as some of the occupants, buried in the wreckage. Some news photographer snapped a picture of me standing there close by. I am in that picture the personification of abject desolation. For three days I stayed in Cleveland doing all that I could to honor Bill Odom's memory.
— The Stars At Noon, by Jacqueline Cochran, Little, Brown and Company, Boston, 1954, Chapter V at Page 96.
"The house" was a brand new single-family home, located at 429 West Street, Berea, Ohio. The owners, Mr. and Mrs. Bradley C. Laird, had moved in just four days earlier, along with their 5-year-old son, David. Their 13-month-old son, Craig, had remained behind with Mrs. Laird's parents, but her father, Benjamin J. Hoffman, had brought him to the house in Berea two days earlier.
Jeanne Laird was inside the house when Beguine crashed. She was killed instantly. Mr. Laird, Mr. Hoffman and David were outside watching the airplanes fly overhead, and Craig was in a playpen in the driveway. When the house exploded in flames, Mr. Hoffman rescued Craig, suffering severe burns in doing so. The infant was critically burned, and though Mr. Hoffman drove him to Berea Community Hospital, Craig Hamilton Laird died several hours later.
Bill Odom's body was so badly burned that it could only be identified by his wristwatch.
"This is a terrible blow to aviation everywhere," said Jacqueline Cochran, owner of the plane Odom was flying, when she got to the Laird home minutes after the accident. "My heart goes out to the innocent sufferers whose home this was."
—Chicago Tribune, Vol. CVII–No. 214, Wednesday, 7 September 1949, at Page 1, Column 6.
III. P-51C 2925, NX5528N, THUNDERBIRD, 1949–1953

Having lost her first two Mustangs in tragic accidents, on 19 December 1949 Jackie Cochran bought another P-51 Mustang racer—the 1949 Bendix Trophy Race winner, Thunderbird—from the Academy Award-winning actor and World War II B-24 wing commander, James M. Stewart.
The earliest document in Thunderbird's Civil Aviation Administration file, Form ACA 132, contains the hand-written notation, "no service no." The document states, "THIS AIRCRAFT WAS ASSEMBLED FROM COMPONENTS OF OTHER AIRCRAFT OF THE SAME TYPE." The aircraft is designated on the form as a North American P-51C, Serial No. 2925.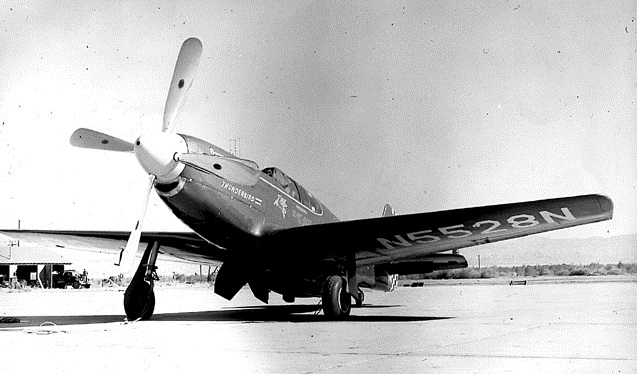 Thunderbird, made up of salvaged parts, has no known Army Air Corps serial number. No North American Aviation contract number is listed in any document. It has no known history prior to the C.A.A. assigning it the civil registration NX5528N. The serial number 2925 does not conform to any U.S. Army Air Corps serial number sequence for P-51 series aircraft, nor does it conform to any N.A.A. contract number sequence for P-51s. It appears that this serial number was assigned to the P-51 by the Civil Aeronautics Administration.
Various sources attribute U.S.A.A.C. serial numbers to NX5528N, e.g., "43-6822" and "43-6859." There is nothing in the airplane's C.A.A. records to substantiate these claims. The record specifically states that there is "no service no." Some sources also describe Thunderbird as a P-51B or an F-6C photo reconnaissance variant. C.A.A. records specifically identify the airplane as a P-51C.
Thunderbird's fuselage was purchased as "salvage & scrap" from the 803rd A.A.F. Specialized Depot, Park Ridge, Illinois, by Allied Aircraft Co., Chicago, Illinois. The transaction is dated 14 January 194_  (the year was left blank on the contract). The purchase price was $27.05. Allied Aircraft Co. was a partnership of Leland H. Cameron and Martha L. Cameron, 5300 W. 63rd Street, Chicago, Illinois.
On 11 February 1948, Cameron purchased a P-51, Serial No. 2925, registration N5528N, from J. Quaine, for $1.00. On 5 April 1948, the Civil Aeronautics Authority (predecessor to the Federal Aviation Administration) registered N5528N to L.H. Cameron, 4619 Sancola Avenue, North Hollywood, California.
Two days later, 7 April 1948, Leland Cameron sold N5528N to Joe De Bona Racing Co., 133 N. Robertson Boulevard, Beverly Hills, California. The purchase price listed on the Department of Commerce Bill of Sale was $10.00. On that date, Joe De Bona applied to have the airplane registered in the name of his racing company.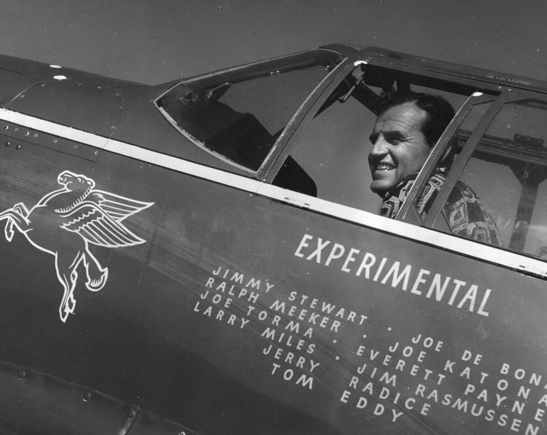 Interestingly, on De Bona's Department of Commerce Application for Registration, the serial number of N5528N is listed as "21925." Information on the application is typewritten with the exception of this serial number, which was handwritten. As above, 21925 does not conform to any Army Air Corps or North American Aviation serial number for P-51B or P-51C Mustangs. This is the only instance in which 21925 appears in the airplane's C.A.A. records.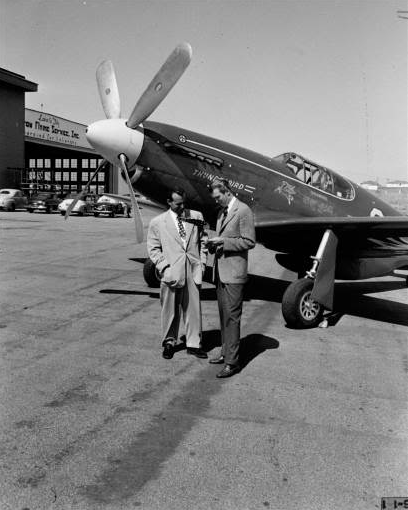 The Civil Aeronautics Administration registered N5528N to Joe De Bona Racing Co., 15 April 1948. Joe C. De Bona was an experienced air racer. The company was a partnership between De Bona and James M. (Jimmy) Stewart.
Over the next several months, N5528N, now named Thunderbird, was prepared for the upcoming 1948 Bendix Trophy Race. Unnecessary equipment such as the self-sealing fuel cells, the fuselage fuel tank, etc., were removed to save weight. The airframe seams were filled with putty and sanded smooth. Many coats of primer were applied followed by the the high-gloss "cobalt blue" paint. Gold decorative trim was applied. Thunderbird's airworthiness category, EXPERIMENTAL, was painted under the canopy rail on each side. Sponsors' logos and crew member's names were painted on the left side of the fuselage beneath the canopy. (The significance of the anvil logo with the numbers "1853" is not known.) The rudder was painted in a checkerboard pattern and the race number 90 applied to both sides of the fuselage. The registration was painted vertically on the fin, the top of the right wing and the bottom of the left wing.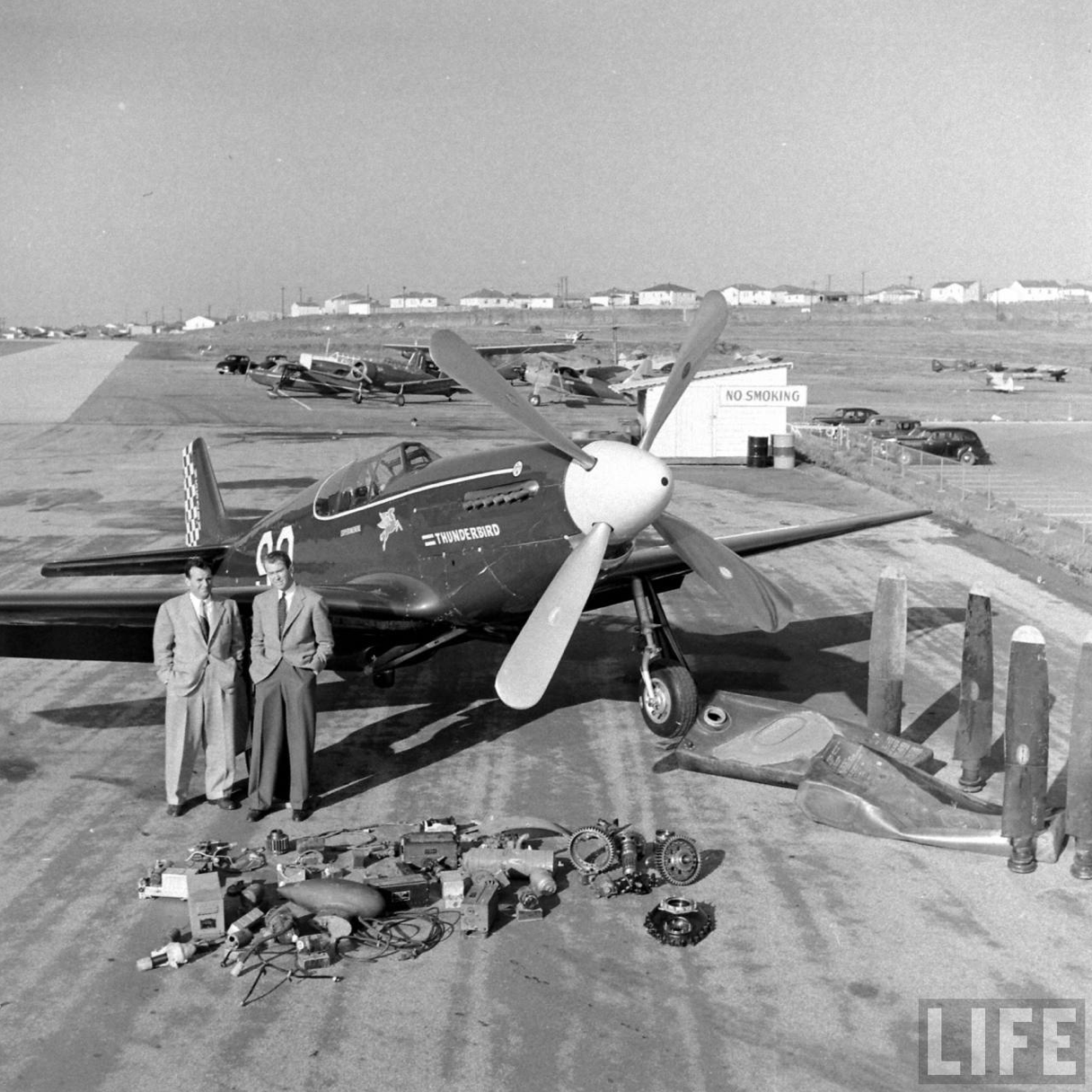 On 31 August 1948, following an airworthiness inspection, C.A.A. Inspector Homer L. Stamets issued an original Airworthiness Certificate to NX5528N. The "Experimental" classification was used as there was no civil Type Certificate for North American's P-51 fighters, and the C.A.A. had not tested or accepted the aircraft for any civilian use. The Experimental classification placed severe restrictions on De Bona's use of Thunderbird. In the Operations Authorized section of the certificate it states, "Certificated for the purpose of Racing and Exhibition flights only; flights limited to the Continental limits of the UNITED STATES. Flights prohibited over thickly populated areas or large gatherings of people." The certificate was valid for one year.
Noted on the Airworthiness Inspection form is that NX5528N was equipped with a Packard V-1650-3 engine. This license-built version of the Rolls-Royce Merlin 63 engine was standard equipment for early production P-51B and P-51C Mustangs. It was rated at 1,380 horsepower at 3,000 r.p.m. and 60 inches of manifold pressure.
The start of the 1948 Bendix Trophy Race took place on 4 September at Van Nuys, California. Joe De Bona was entered with Thunderbird, but was unable to complete the race. Reportedly low on fuel, he landed at Norwalk, Ohio. (As noted above, Jackie Cochran placed 3rd in this race flying NX28388.)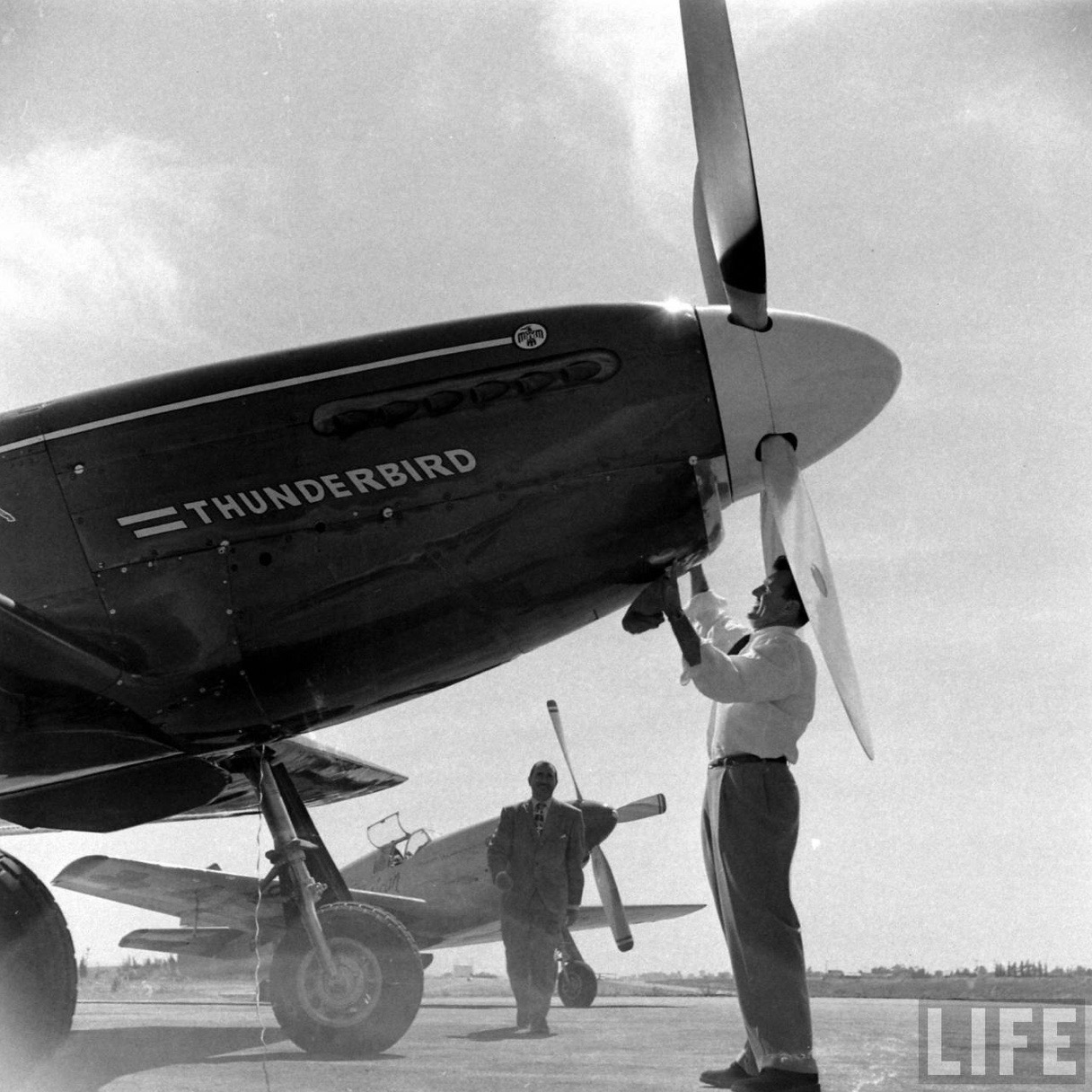 For 1949 Thunderbird's engine was upgraded to a Packard V-1650-7. C.A.A. Inspector Stamets again approved its airworthiness inspection and issued another one-year Experimental certificate with same restrictions as previously.
On 29 March 1949, Thunderbird, with De Bona in the cockpit, took off from the Lockheed Air Terminal, Burbank, California, at 6:20:50 a.m., Pacific Standard Time (13:20:50 UTC) and flew across the North American continent to land at LaGuardia Airport in New York City at 2:20:50 p.m., Eastern Standard Time (18:20:55 UTC). This flight was observed by the National Aeronautic Association and timed at 5 hours, 5 minutes. The official distance flown was 2,453.085 statute miles (3,947.858 kilometers), with an average speed of 490.625 miles per hour (789.584 kilometers per hour). This established a new U.S. national speed record.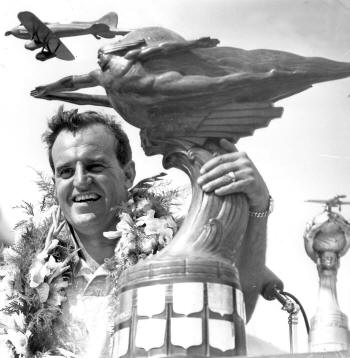 The start of the 1949 Bendix Trophy Race was relocated from Metropolitan Airport at Van Nuys to Rosamond Dry Lake, 40 miles (64.4 kilometers) north of Muroc Air Force Base (renamed Edwards AFB just two months later). This year, Joe De Bona was successful. He won the 2,008 mile (3,231.6 kilometers) race to Cleveland, Ohio in an elapsed time of 4:16:17.5, averaging 470.136 miles per hour (756.611 kilometers per hour.) Paul Mantz did not fly in the race but entered two P-51Cs, flown by Stanley H. Reaver and Herman "Fish" Salmon, who placed 2nd and 3rd.
(Leland Cameron, who had sold N5528N to Joe De Bona Racing, also competed in the 1949 Bendix air race. He flew a Martin B-26C-20-MO Marauder medium bomber, serial number 41-35071, N5546N, but he did not finish within the prescribed time limit.)
On 19 December 1949, James Stewart (Sole Owner, for Joe De Bona Racing Co.) sold N5528N to Jacqueline Cochran of Indio, California, for "$1.00 and other consideration." The C.A.A. issued a new Certificate of Registration to Jackie on 29 December 1949.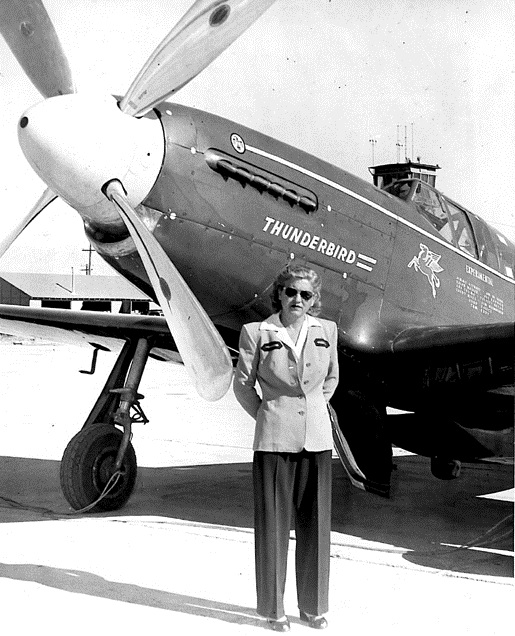 That same day, Jackie Cochran flew her new airplane to two Fédération Aéronautique Internationale (FAI) World Records for Speed Over a 500 kilometer Closed Circuit Without Payload, and a U.S. National Aeronautic Association record, with an average speed of 703.275 kilometers per hour (436.995 miles per hour). (FAI Record File Numbers 4476, 12323)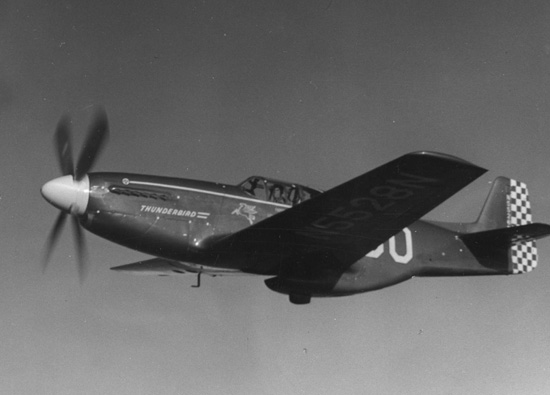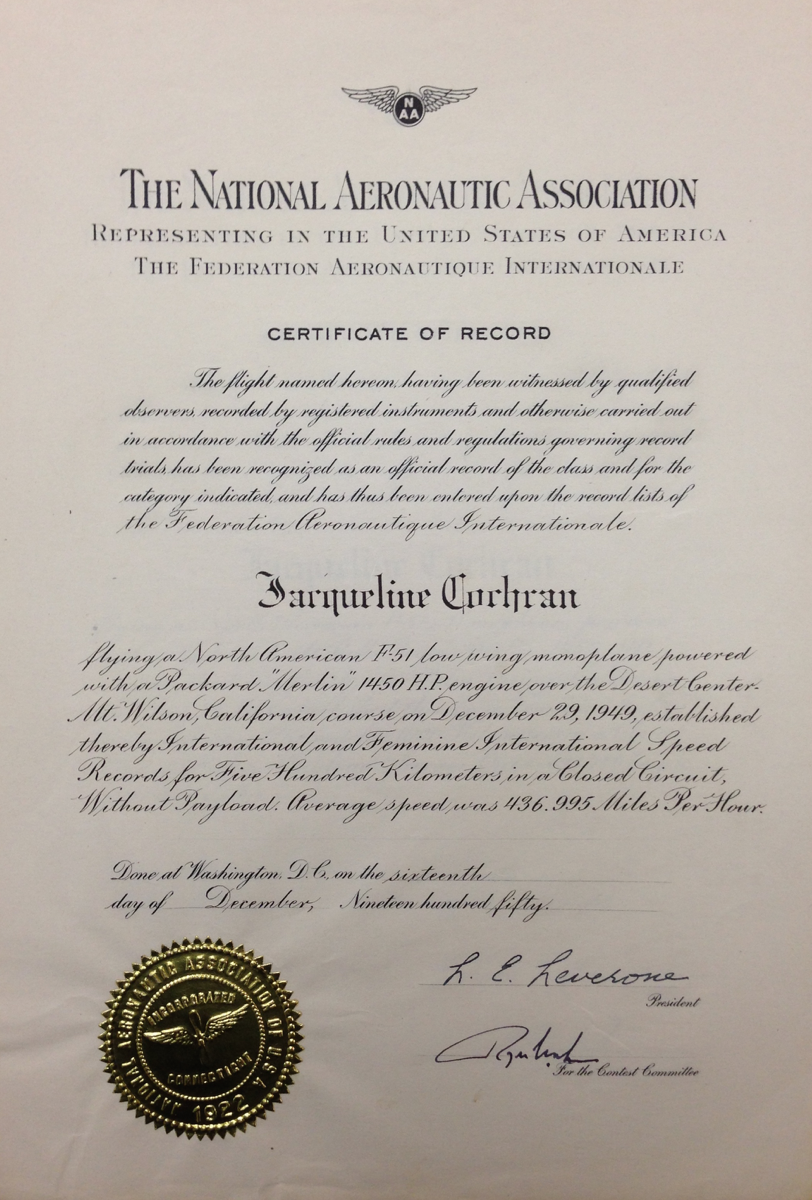 Thunderbird underwent another airworthiness inspection, completed 10  November 1950 by Patrick J. Kavanaugh, A&E 402226. C.A.A. Inspector H.W. Kattleman issued a new Experimental airworthiness certificate, valid from 10 November 1950 to 10 November 1951. The limitations were identical to the restrictions described above.
Jackie set another Fédération Aéronautique Internationale record on 9 April 1951, flying NX5528N to an average speed of 747.338 kilometers per hour (464.374 miles per hour) over a straight 16 kilometer (9.942 miles) course at Indio, California. (FAI Record File Number 4477)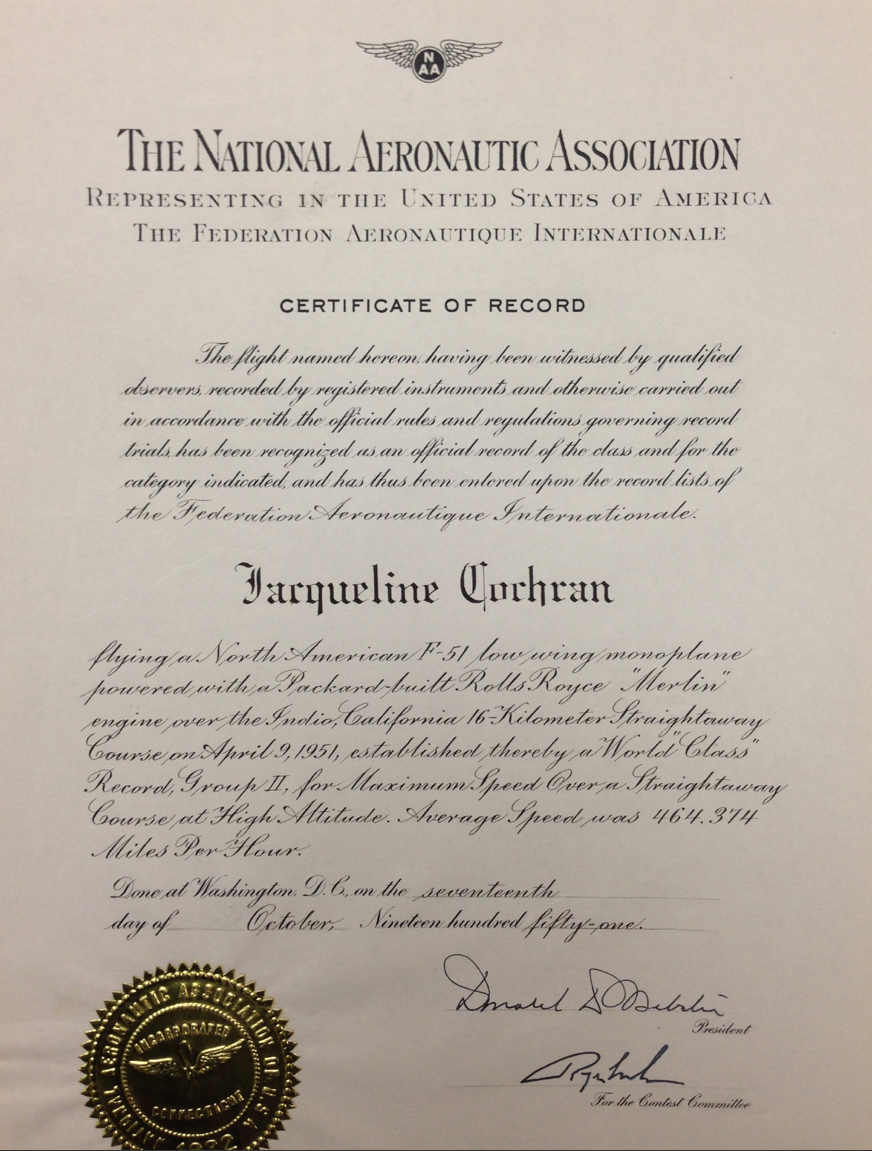 The next airworthiness inspection of N5528N was completed 26 March 1952 by mechanic James N. Smith. Once again, C.A.A. Inspector H.W. Kattleman issued an Experimental airworthiness certificate, valid from 31 March 1952 to 31 March 1953.
Jackie Cochran had owned Thunderbird for just over three years when, on 20 January 1953, she sold it back to Jimmy Stewart for "$1.00 and other consideration." The C.A.A. registered N5528N to Stewart at 141 El Camino Drive, Beverly Hills, California, 9 April 1953.
At about this time, N5528N was repainted in a yellow and black scheme, and renamed Mr. Alex in honor of Jimmy Stewart's father, Alexander Maitland Stewart
Thunderbird received another engine upgrade, this time to a Packard V-1650-9, serial number V381230. (This engine was rated at 1,380 horsepower at 3,000 r.p.m., but could produce a maximum 2,280 horsepower with water-alcohol injection.) The next airworthiness inspection was completed 31 March 1953 by a mechanic with certificate number M-17807. At the time of this inspection, N5528N had accumulated 76:00 hours total flight time (TTAF). The V-1650-9 engine had only 14:10 hours since new. C.A.A. Aviation Safety Agent Ralph C. Olsen approved the next airworthiness certificate.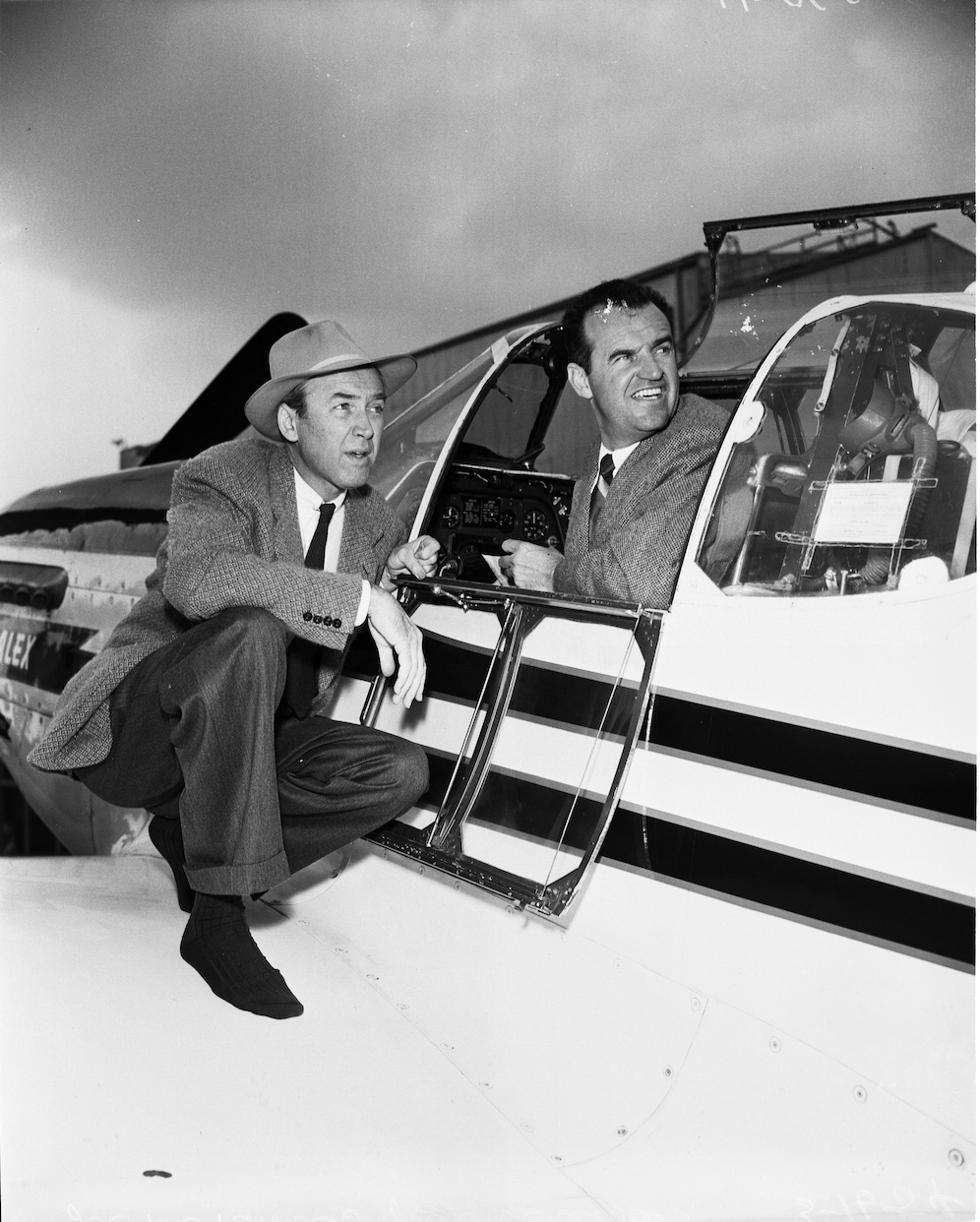 A major event of 1953 was the Coronation of Elizabeth II on 2 June. American television networks CBS and NBC had arranged to have films of the ceremonies flown across the Atlantic to Newfoundland. From there the film would be flown on to the United States by Jimmy Stewart's P-51 and another owned by Paul Mantz, NX1204, flown by Stanley Reaver.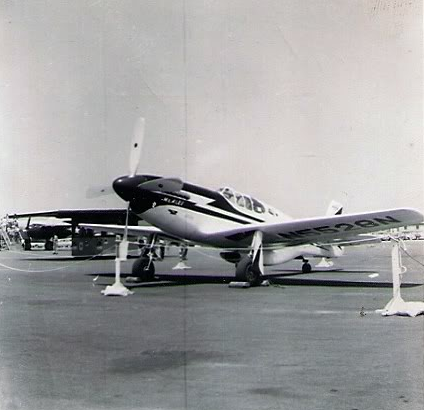 Jimmy Stewart asked the C.A.A. to temporarily remove the limitations on NX5528N's airworthiness certificate so that it could be flown out of the United States to pick up the films at Newfoundland and return with them to Boston, Massachusetts. C.A.A. Aviation Safety Agent Ralph C. Olsen approved this request. A second flight to Montreal, Canada was also authorized. The restrictions would resume when the Experimental category Mustang returned to the United States after the Montreal trip.
Joe De Bona was once again in the cockpit of N5528N. He arrived at Boston 24 minutes before his rival, Stan Reaver, but a third network, ABC, was actually the first to broadcast the films of the Coronation.
On 30 March 1954, another airworthiness inspection was completed by the same mechanic as the 1953 periodic inspection. Once again, the airworthiness certificate was approved by Ralph Olsen. Total flight time for N5528N was now 118:00 hours, with 42:50 on the Merlin engine.
Attempting to set another transcontinental speed record, De Bona took off from Los Angeles International Airport at 7:18:08 a.m., Pacific Standard Time (14:18:08 UTC), 31 March 1954, and flew to Idlewild Airport in New York City. He landed there at 2:42:25 p.m., Eastern Standard Time (18:42:25 UTC). With an official elapsed time of 4 hours, 24 minutes, 17 seconds, the National Aeronautic Association credited him with a U.S. national record speed of 560.74 miles per hour (902.42 kilometers per hour).
On 1 September 1954, Jimmy Stewart sold N5528N to Joe De Bona for $1.00 plus a $7,500.00 Chattel Mortgage. On 14 March 1954, the C.A.A. registered the airplane, which they now designated as a North American F-51C, to De Bona at 339 North Beverly Drive, Beverly Hills, California.
An airworthiness inspection was completed 17 March 1955. The mechanic performing the inspection held certificate number M7427. The V-1650-9 had been removed and replaced with a Packard V-1650-300, serial number V350012. This post-war commercial engine was rated at 1,660 horsepower at 3,000 r.p.m. The airframe now had 150:00 hours TTAF, and the new engine had 30:00 hours.
The following day, 18 March 1955, Joe De Bona sold N5528N to James M. Cook of Jacksboro, Texas, for $18,000 plus a $7,000 Chattel Mortgage at 4% interest, payable on or before 1 January 1956. The C.A.A. issued a Certificate of Registration to Cook on 31 March 1955.
On 22 June 1955, Jim Cook was using the Mustang to seed clouds for a hail suppression program for Valley Hail Suppressors, Inc. Cook, in the cockpit of N5528N, took off from Scottsbluff, Nebraska, at about 6:00 p.m. He discovered that one of the main landing gear would not retract, nor could he lower the other. After trying to solve the problem for about an hour-and-a half, Cook decided that it was too dangerous to attempt a landing and bailed out. At 7:55 p.m., North American Aviation P-51C Mustang N5528N crashed 15 miles (24 kilometers) north and 3 miles (4.8 kilometers) east of Morrill, Nebraska (near Scottsbluff). The exploded on impact and the wreckage burned. A newspaper reporter who was at the scene said that the Mustang had opened a trench approximately 6 feet (1.8 meters) deep and 45 feet (13.7 meters) long. He described the airplane as "totally demolished," with pieces thrown up to 100 yards (91 meters) away. The Merlin engine was "unrecognizable."
Although an accident report was completed 13 July 1955, the Federal Aviation Administration currently has no report in its files, nor does the National Transportation Safety Board.
N5528N was deregistered 15 August 1955. (James Cook soon bought another Mustang, P-51D N71L, which he flew for several years as part of the U.S. Weather Bureau's Thunderstorm Research Airplane Project.)
Warren A. Piestch of Pietsch Aircraft Restoration and Repair, Inc., Minot, North Dakota, purchased a tail wheel assembly and other parts from a wrecked P-51 located in Nebraska, 23 June 1999. He wrote to the F.A.A. and stated that these parts were from P-51 serial number 2925, and that he wanted to rebuild the aircraft. Pietsch requested that ownership of 2925 be assigned to him and that a registration N-number that he had previously reserved, N151LP, be assigned to the airplane. The F.A.A. did as Pietsch requested. That registration was valid until 30 April 2015. On 24 September 2007, 2925 was registered to Pietsch with its original "N number" of N5528N. That registration remains in effect. There is no current Airworthiness Certificate.
AirCorps Aviation of Bemidji, Minnesota, is currently "restoring" a P-51 for the Dakota Territory Air Museum, which they identify as the record-breaking Mustang, Thunderbird. (Warren Pietsch is a member of the museum's board of directors.)
IV. NORTH AMERICAN AVIATION, INC., P-51B and P-51C MUSTANG FIGHTERS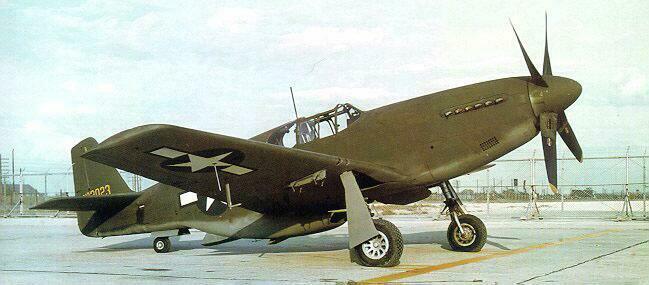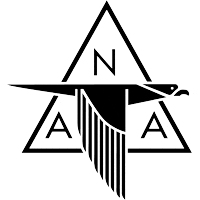 The North American Aviation P-51 Mustang is a single-place, single-engine long range fighter. It is a low-wing monoplane with retractable landing gear and is of all-metal construction. The fighter is powered by a liquid-cooled V-12 engine. It was originally produced for the United Kingdom's Royal Air Force as the Mustang Mk.I. Two examples were provided to the U.S. Army Air Corps, designated XP-51. This resulted in orders for the P-51A and A-36 Apache dive bomber variant. These early Mustangs were powered by the Allison V-1750 engine driving a three-bladed propeller, which also powered the Lockheed P-38 Lightning and Curtiss P-40 Warhawk.
In 1942, soon after the first  production Mustang Mk.I arrived in England, Rolls-Royce began experimenting with a borrowed airplane, AM121, in which they installed the Supermarine Spitfire's Merlin 61 engine. This resulted in an airplane of superior performance.
In the United States, the Packard Motor Car Company of Detroit, Michigan, had begun building Merlin engines under license from Rolls-Royce. These American engines were designated V-1650. North American modified two P-51s from the production line to install the Packard V-1650-3. These were designated XP-51B. Testing revealed that the new variant was so good that the Army Air Corps limited its order for P-51As to 310 airplanes and production was changed to the P-51B.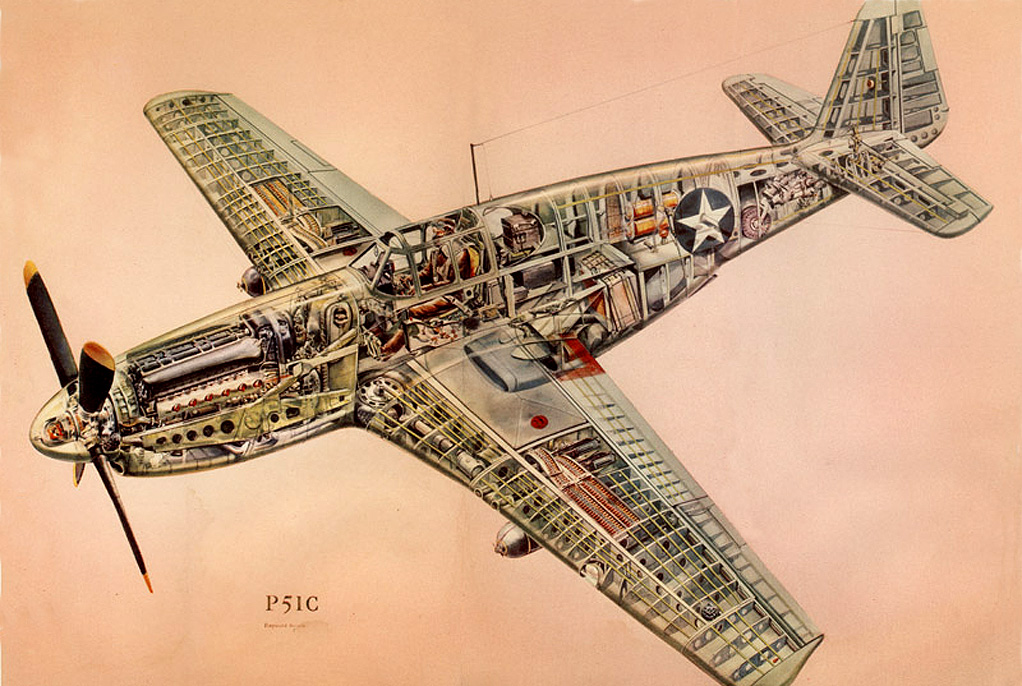 The P-51B and P-51C are virtually Identical. The P-51Bs were built by North American Aviation, Inc., at Inglewood, California. P-51Cs were built at North American's Dallas, Texas plant. They were 32 feet, 2.97 inches (9.829 meters) long, with a wingspan of 37 feet, 0.31-inch (11.282 meters) and overall height of 13 feet, 8 inches (4.167 meters) high. The fighter had an empty weight of 6,985 pounds (3,168 kilograms) and a maximum gross weight of 11,800 pounds (5,352 kilograms).

P-51Bs and Cs were powered by a right-hand tractor, liquid-cooled, supercharged, 1,649-cubic-inch-displacement (27.04-liter) Packard V-1650-3 or -7 Merlin single overhead cam (SOHC) 60° V-12 engine which produced 1,380 horsepower at Sea Level, turning 3,000 r.p.m at 60 inches of manifold pressure (V-1650-3) or 1,490 horsepower at Sea Level, turning 3,000 r.p.m. at 61 inches of manifold pressure (V-1650-7). (Military Power rating, 15 minute limit.) These were license-built versions of the Rolls-Royce Merlin 63 and 66. The engine drove a four-bladed Hamilton Standard Hydromatic constant-speed propeller with a diameter of 11 feet, 2 inches (3.404 meters) through a 0.479:1 gear reduction.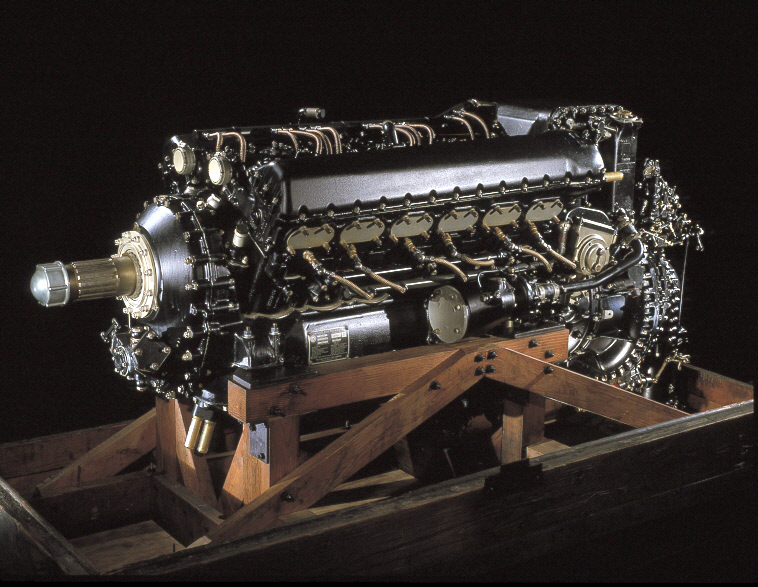 The P-51B/C had a cruise speed of 362 miles per hour (583 kilometers per hour) and the maximum speed was 439 miles per hour (707 kilometers per hour) at 25,000 feet (7,620 meters). The service ceiling was 41,900 feet (12,771 meters). With internal fuel, the combat range was 755 miles (1,215 kilometers).
In military service, armament consisted of four Browning AN/M2 .50-caliber machine guns, mounted two in each wing, with 350 rounds per gun for the inboard guns and 280 rounds per gun for the outboard.
1,988 P-51B Mustangs were built at North American's Inglewood, California plant and another 1,750 P-51Cs were produced at Dallas, Texas. This was nearly 23% of the total P-51 production.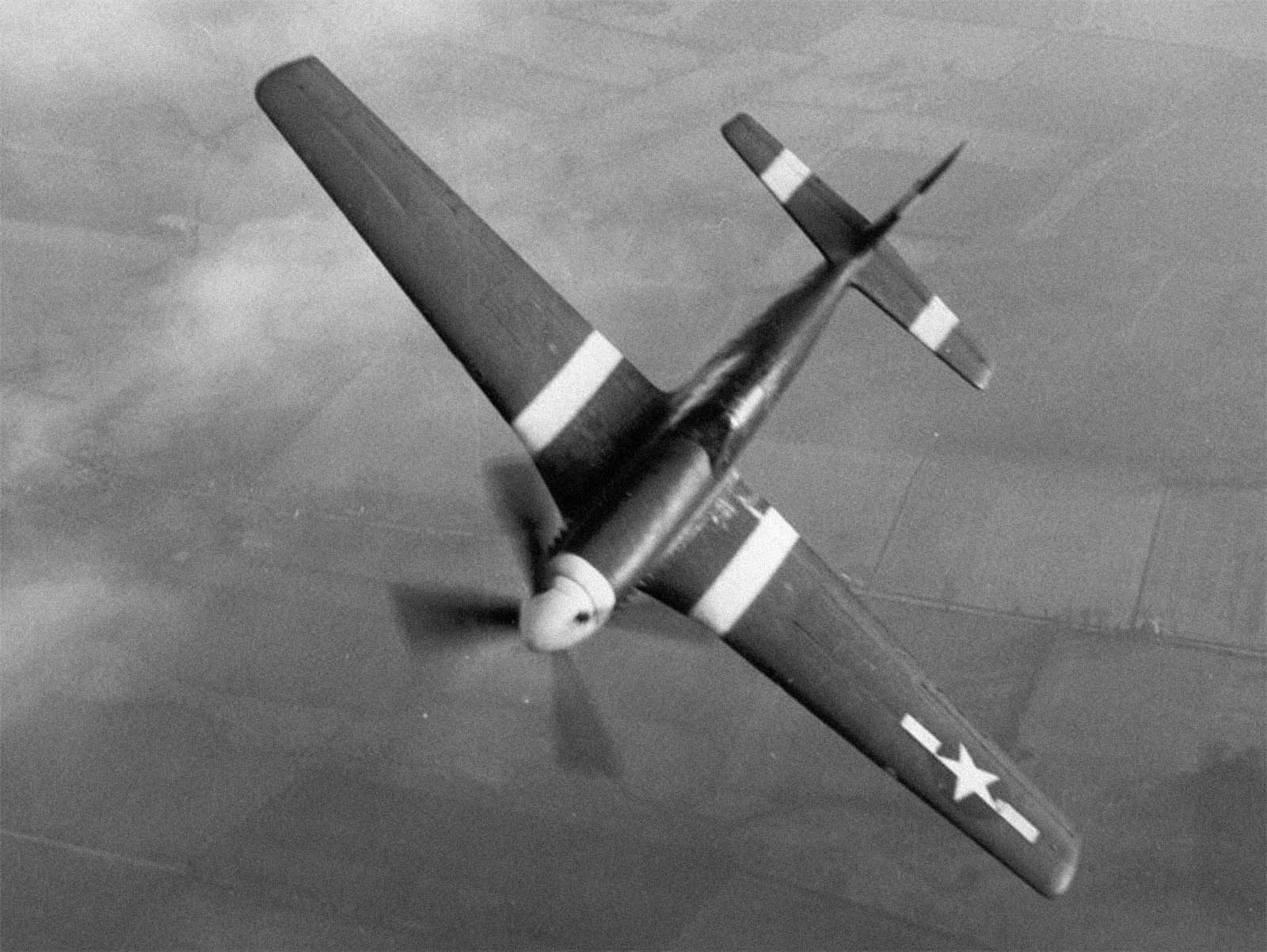 © 2023, Bryan R. Swopes