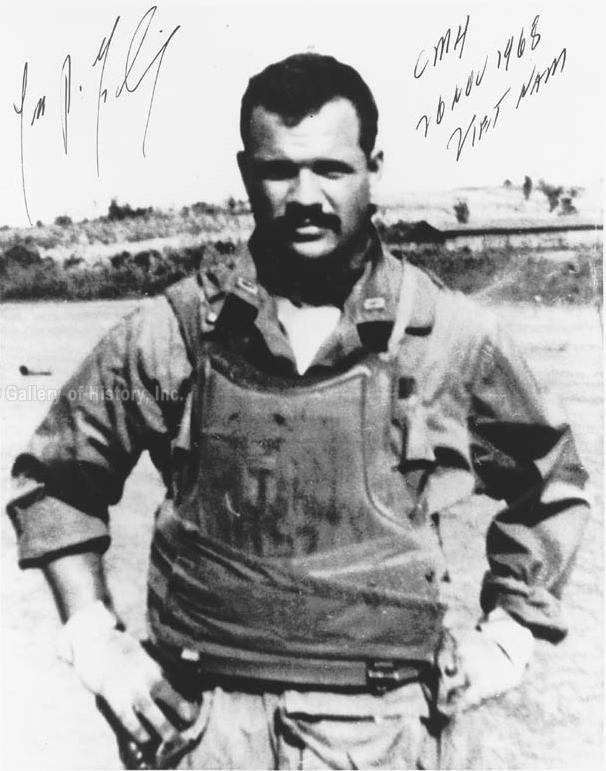 The President of the United States in the name of The Congress takes pleasure in presenting the MEDAL OF HONOR to
CAPTAIN
JAMES PHILLIP FLEMING
AIR FORCE
Rank: Captain
Organization: U.S. Air Force
Division: 20th Special Operations Squadron
Born: 12 March 1943, Sedalia, Mo.
Entered Service At: Pullman, Wash.
Place / Date: Near Duc Co, Republic of Vietnam, 26 November 1968
For service as set forth in the following:
CITATION: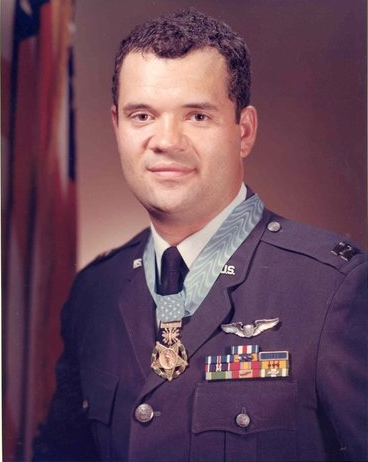 "The President of the United States of America, in the name of Congress, takes pleasure in presenting the Medal of Honor to Captain [then First Lieutenant] James Phillip Fleming, United States Air Force, for conspicuous gallantry and intrepidity in action at the risk of his life above and beyond the call of duty while serving with the 20th Special Operations Squadron, 14th Special Operations Wing, in action near Duc Co, Republic of Vietnam, on 26 November 1968. Captain Fleming distinguished himself as the Aircraft Commander of a UH-1F transport helicopter. Captain Fleming went to the aid of a six-man special forces long range reconnaissance patrol that was in danger of being overrun by a large, heavily armed hostile force. Despite the knowledge that one helicopter had been downed by intense hostile fire, Captain Fleming descended, and balanced his helicopter on a river bank with the tail boom hanging over open water. The patrol could not penetrate to the landing site and he was forced to withdraw. Dangerously low on fuel, Captain Fleming repeated his original landing maneuver. Disregarding his own safety, he remained in this exposed position. Hostile fire crashed through his windscreen as the patrol boarded his helicopter. Captain Fleming made a successful takeoff through a barrage of hostile fire and recovered safely at a forward base. Captain Fleming's profound concern for his fellowmen, and at the risk of his life above and beyond the call of duty are in keeping with the highest traditions of the U.S. Air Force and reflect great credit upon himself and the Armed Forces of his country."
For a more detailed narrative, see:
#0000ff; text-decoration: underline;">http://www.vhpa.org/KIA/panel/battle/68112600.HTM
1st Lieutenant Fleming was presented the Medal of Honor by President Richard M. Nixon in a ceremony at The White House, 14 May 1970.
During his military career, Colonel Fleming had also been awarded the Silver Star, Distinguished Flying Cross and eight Air Medals. He retired from the U.S. Air Force in 1996 after thirty years of service.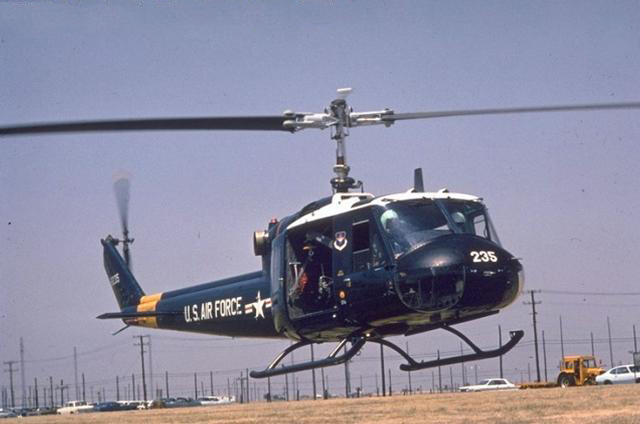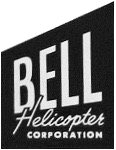 The Bell UH-1F Iroquois (best known as the "Huey") was was unique to the U.S. Air Force and was initially intended for missile base support. It used the airframe of the UH-1B (Bell Model 204), combined with the 48-foot-diameter main rotor system, transmission and longer tail boom of the UH-1D (Model 205). The Air Force required that it be re-engined to use the General Electric T58-GE-3 turboshaft engine. This was the same engine used in the Sikorsky HH-3E and commonality was desirable, but the T58 was also much more powerful than the Lycoming T53 engine of the UH-1B and UH-1D. The use of the T58 gave the UH-1F/P the distinctive side exhaust exit that identifies it from other Huey variants.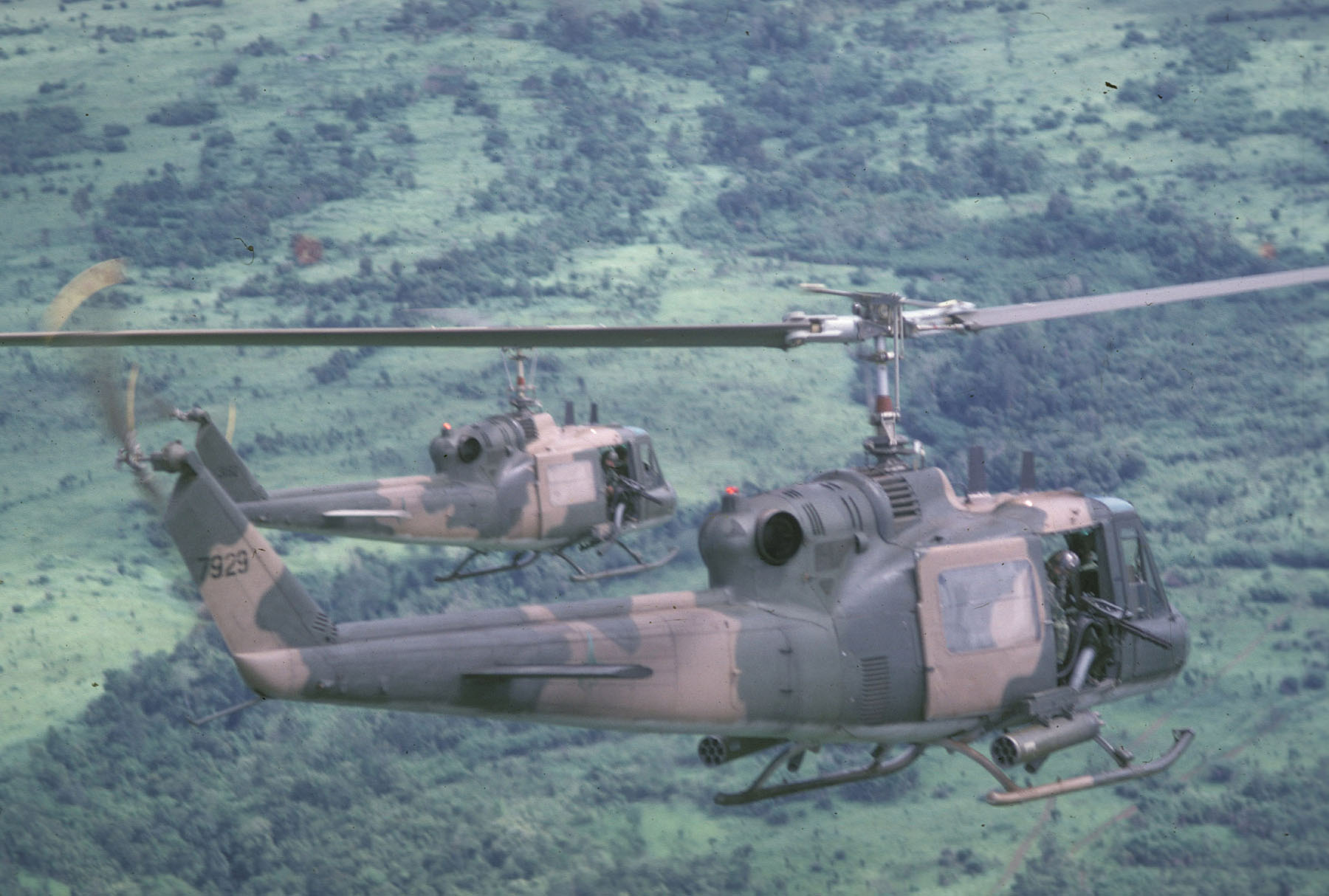 119 UH-1Fs were built by the Bell Helicopter Co., Fort Worth, Texas. A single-engine, medium-lift helicopter, it is configured to be operated by a pilot and co-pilot and can carry 10 passengers. The first aircraft, originally designated XH-48A, s/n 63-13141, made its first flight 20 February 1964. The first production UH-1F was delivered to the Air Force 23 September 1964. Twenty UH-1Fs were modified to UH-1P as special operations helicopters.
The fuselage of the UH-1F/UH-1P is 44 feet, 7 inches (13.589 meters) long. With blades turning, the overall length of the helicopter is 57 feet, 1 inch (17.399 meters), and it is 14 feet, 11 inches (4.547 meters) high. The main rotor has a diameter of 48 feet, 0 inches (14.630 meters) and turns counter-clockwise as seen from above. (The advancing blade is on the right.) The tail rotor has a diameter of 8 feet, 6 inches (2.591 meters) and is mounted on the left side of the tail boom in a pusher configuration. It turns counter-clockwise as seen from the helicopter's left. (The advancing blade is above the tail rotor's axis of rotation.)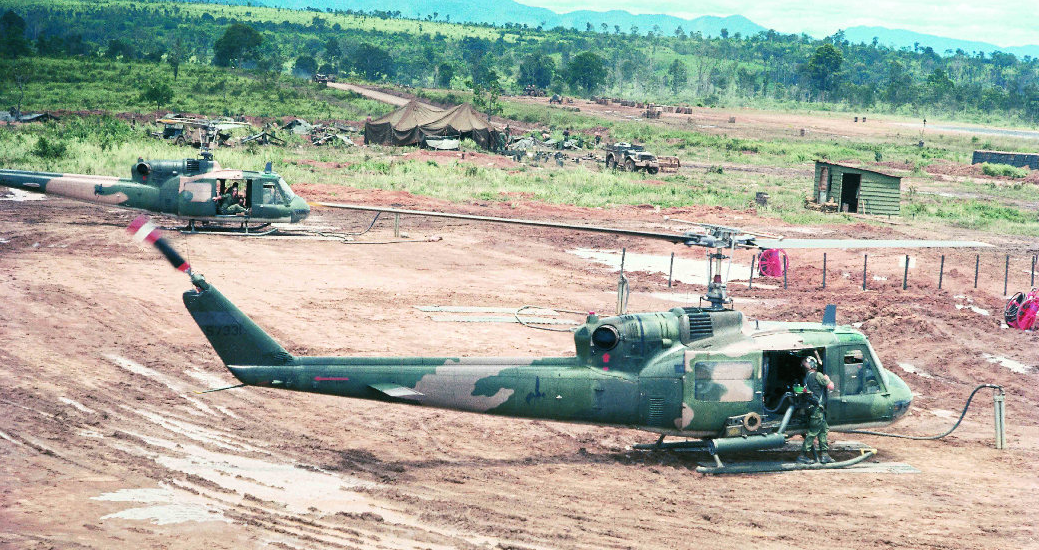 The UH-1F has an empty weight of 4,403 pounds (1,997.2 kilograms), and its maximum gross weight is 9,000 pounds (4,082.3 kilograms).

The UH-1F is powered by a single General Electric T58-GE-3 turboshaft engine. The T58 is an axial-flow engine with a 10-stage compressor, single combustion chamber and 3-stage turbine (2 high- and 1 low-pressure stages. The high-pressure turbine drives the compressor, with a maximum speed of 26,300 r.p.m. (N1). The low-pressure turbine drives the engine's output shaft, with a maximum r.p.m. of 19,500 r.p.m. (N2). The T-58-GE-3 is rated at 1,070 shaft horsepower, but is capable of producing 1,325 shaft horsepower. The T58 is 4 feet, 7 inches (1.397 meters) long, 1 foot, 8.2 inches (0.513 meters) in diameter, and weighs 305 pounds (138 kilograms).
The UH-1F/P has a maximum speed of  138 miles per hour (222 kilometers per hour), with a normal cruise speed of 123 miles per hour (198 kilometers per hour). It can lift a 4,000 pound (1,814 kilogram) payload. The helicopter has a service ceiling of 24,830 feet (7,568 meters), can hover out of ground effect (HOGE) at 15,700 feet (4,785 meters) and in ground effect (IGE) at 18,700 feet (5,700 meters). With maximum fuel, its range is 392 miles (631 kilometers).
UH-1F and UN-1P helicopters remained in service with the Air Force until the early 1980s when their mission was taken over by the twin-engine UH-1N (Bell Model 212).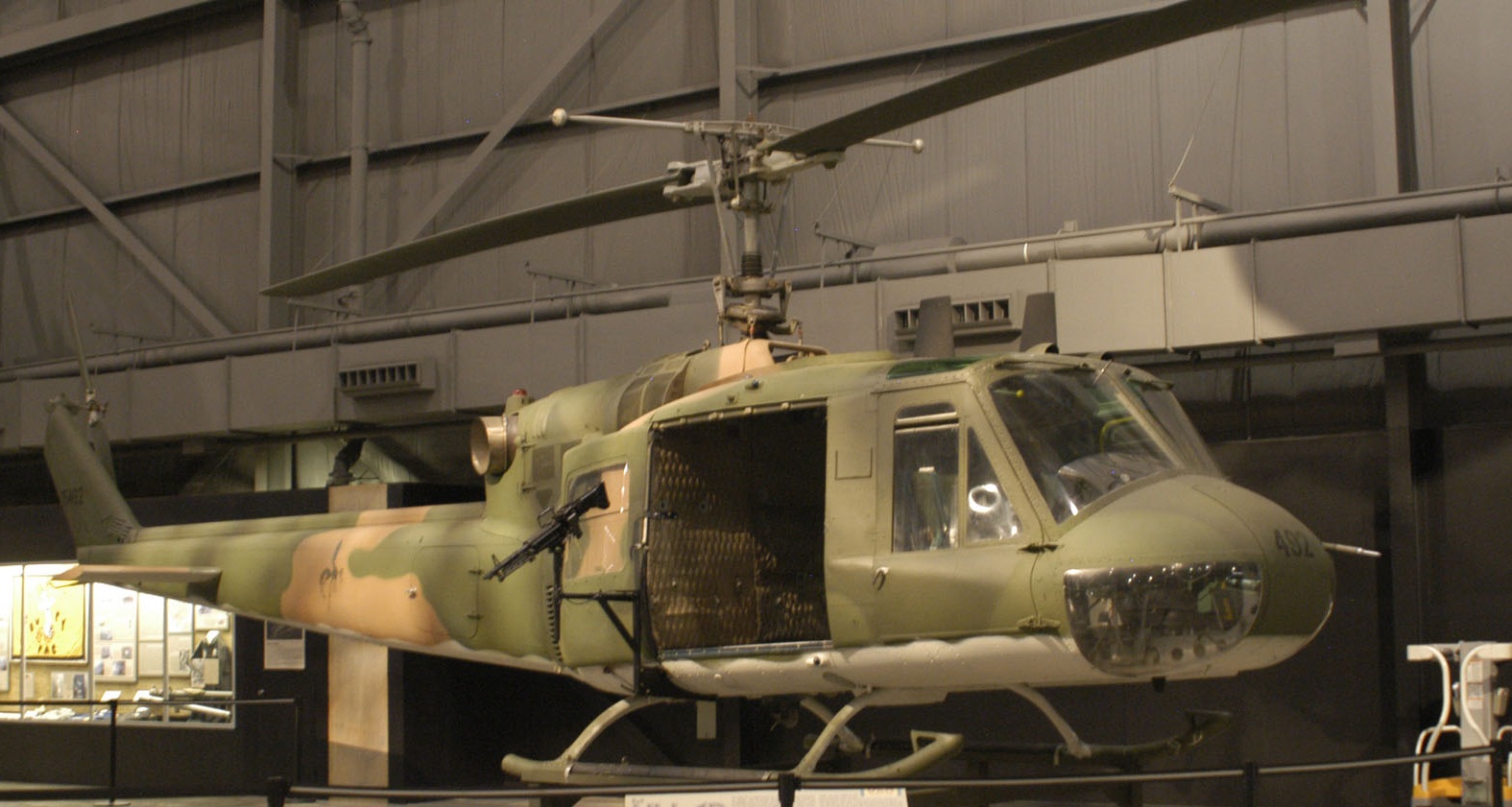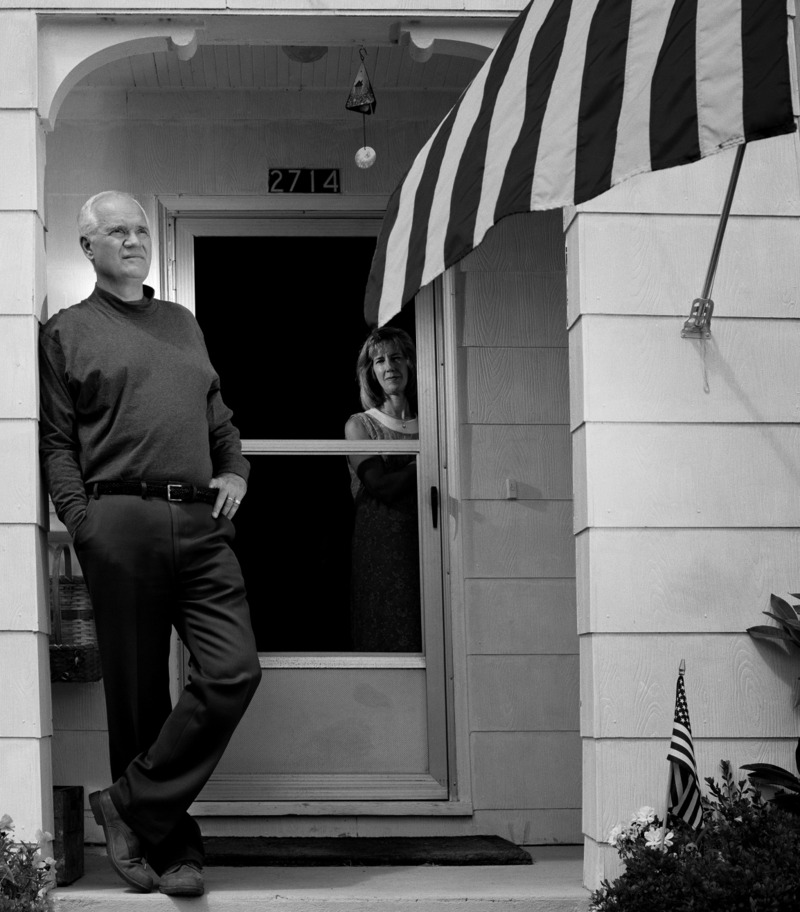 © 2018, Bryan R. Swopes