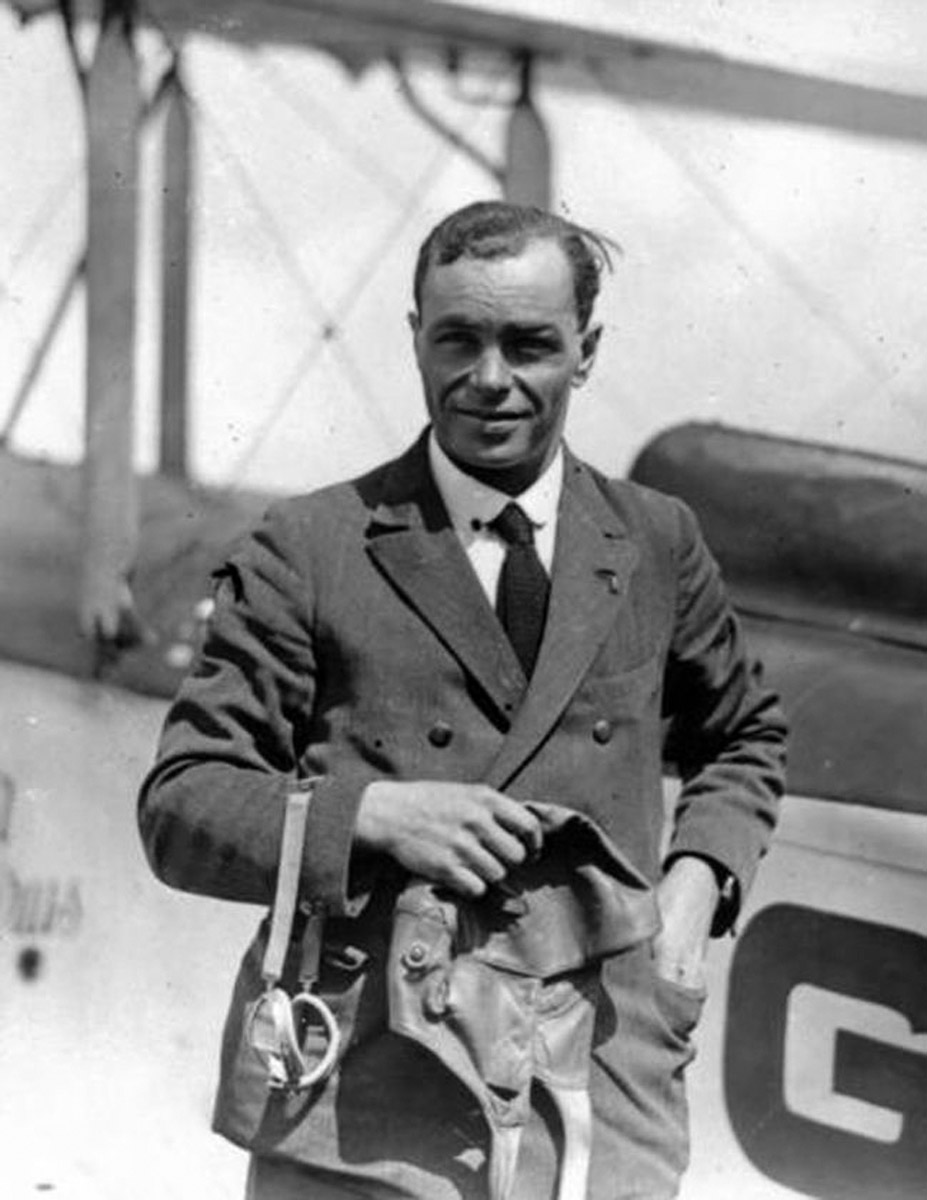 22 February 1928: Herbert John Louis Hinkler arrived at Darwin, Northern Territories, Australia, after flying solo from Croydon, London, England. He had departed Croydon on 7 February, flying his Avro 581E Avian, G-EBOV. He had navigated by using a London Times atlas.
The previous record time for the 11,000 miles (18,000 kilometers) had been 28 days. An estimated 10,000 spectators watched his arrival.
The government of Australia awarded Bert Hinkler a prize of £2,000. He was appointed a squadron leader in the Royal Australian Air Force Reserve and awarded the Air Force Cross.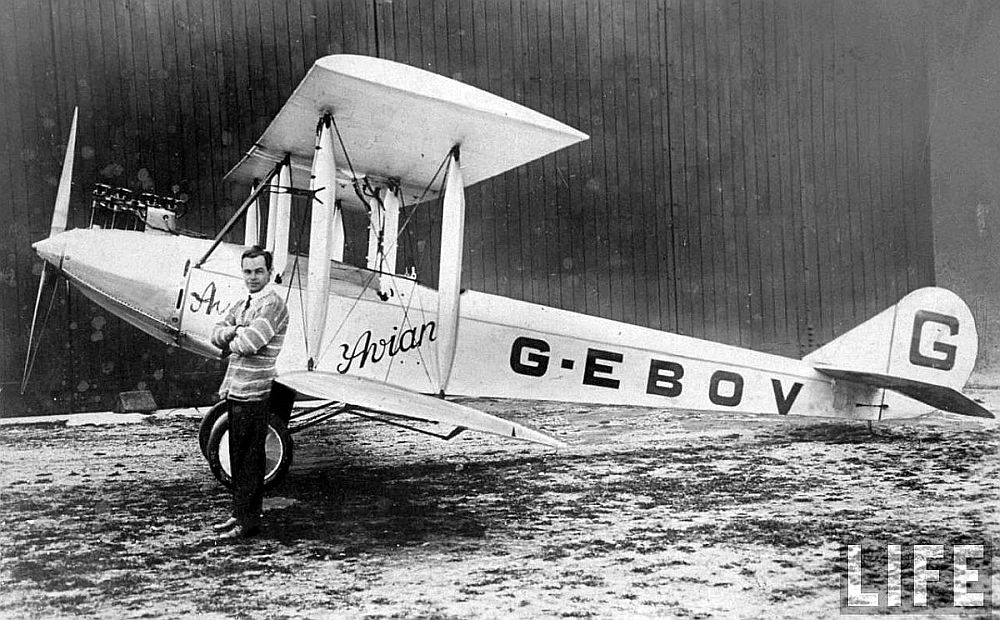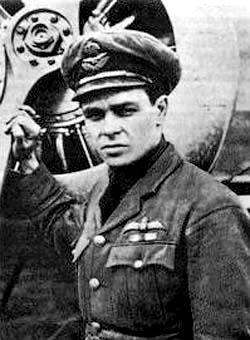 During World War I, Bert Hinkler had served as an aerial gunner in the Royal Naval Air Service. He served in France. He was trained as a pilot, serving in Italy with the Royal Air Force.
After the War, Hinkler went to work for A. V. Roe & Co.,, Ltd., where he was the Chief Test Pilot from 1921 to 1926. He then flew with England's Schneider Trophy racing team.
Avro 581 Avian G-EBOV had been the prototype Avian. (Production Avians were designated 594.) The airplane had been successfully raced for several years in England before it was modified to the 581E standard for Hinkler's flight to Australia. The airplane was powered by an 80 horsepower A.D.C. Aircraft Cirrus II engine.
Bert Hinkler was later the first pilot to fly an airplane solo across the South Atlantic Ocean. He was killed 7 January 1933 when he crashed into a mountain in Italy.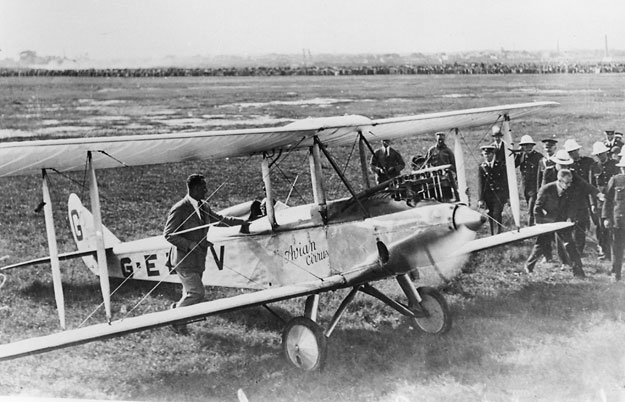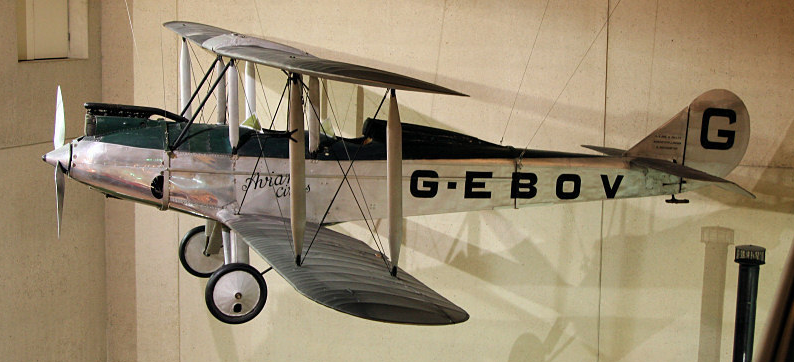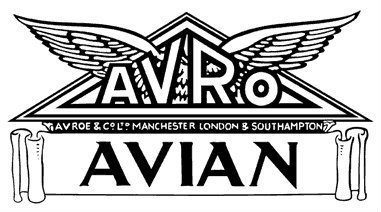 Hinkler's airplane, G-EBOV, was the first A. V. Roe and Company, Limited, Avro 581 Avian prototype, c/n 5116. It received its Certificate of Registration 7 July 1926. The prototype was originally equipped with an air-cooled Armstrong Siddely Genet 5 cylinder radial engine. The radial engine was replaced with an A.D.C. Cirrus II inline 4-cylinder engine and the airplane was redesignated 581A.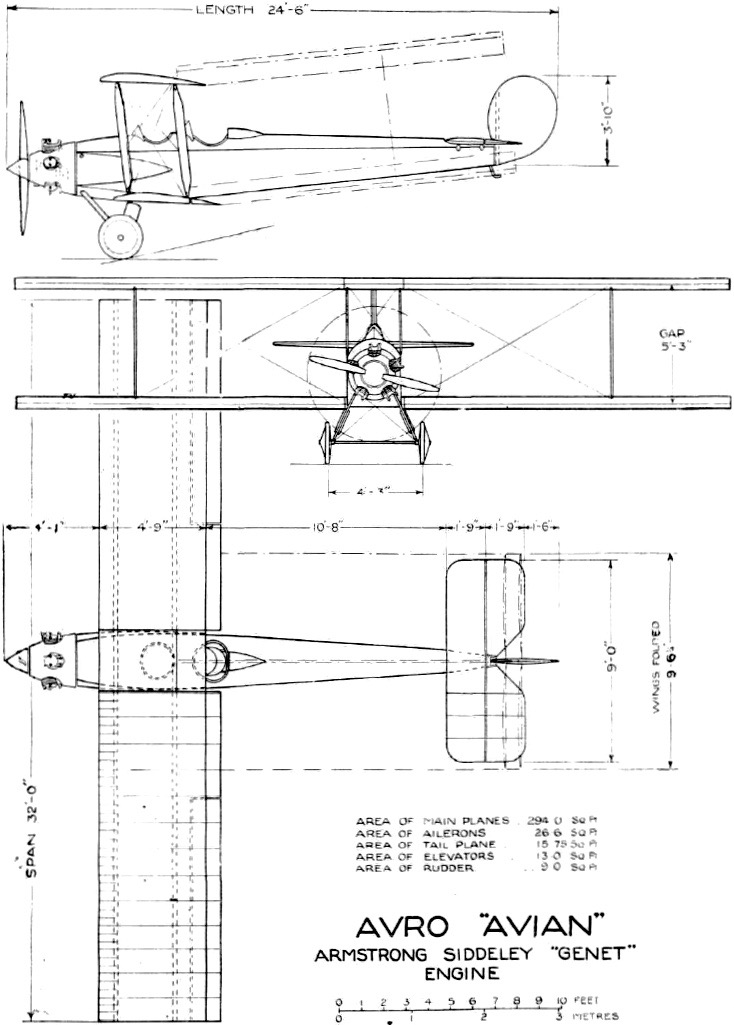 The Avian was sold to Bert Hinkler and registered to him by the Air Ministry, 4 July 1927. G-EBOV received further modifications, including shortened wings, for Hinkler's planned long distance flight. It was again redesignated, this time as 581E.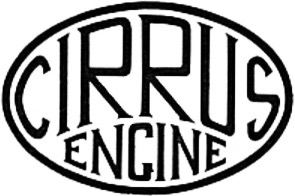 The A.D.C. Cirrus Mark II was an air-cooled, normally-aspirated 304.66-cubic-inch-displacement (4.993 liter) four-cylinder vertical inline engine. This was a right-hand tractor, direct-drive, overhead-valve engine with two valves per cylinder and a compression ratio of 4.9:1. It had a normal power rating of 75 horsepower at 1,800 r.p.m. and a maximum power rating of 80 horsepower at 2,000 r.p.m. The engine drove a two-bladed, fixed-pitch propeller. The Cirrus Mk.II was 3 feet, 9.3 inches (1.151 meters) long, 1 foot, 7 inches wide (0.483 meters) and 2 feet, 11.6 inches (0.904 meters) high. It weighed 280 pounds (127 kilograms).
© 2019, Bryan R. Swopes