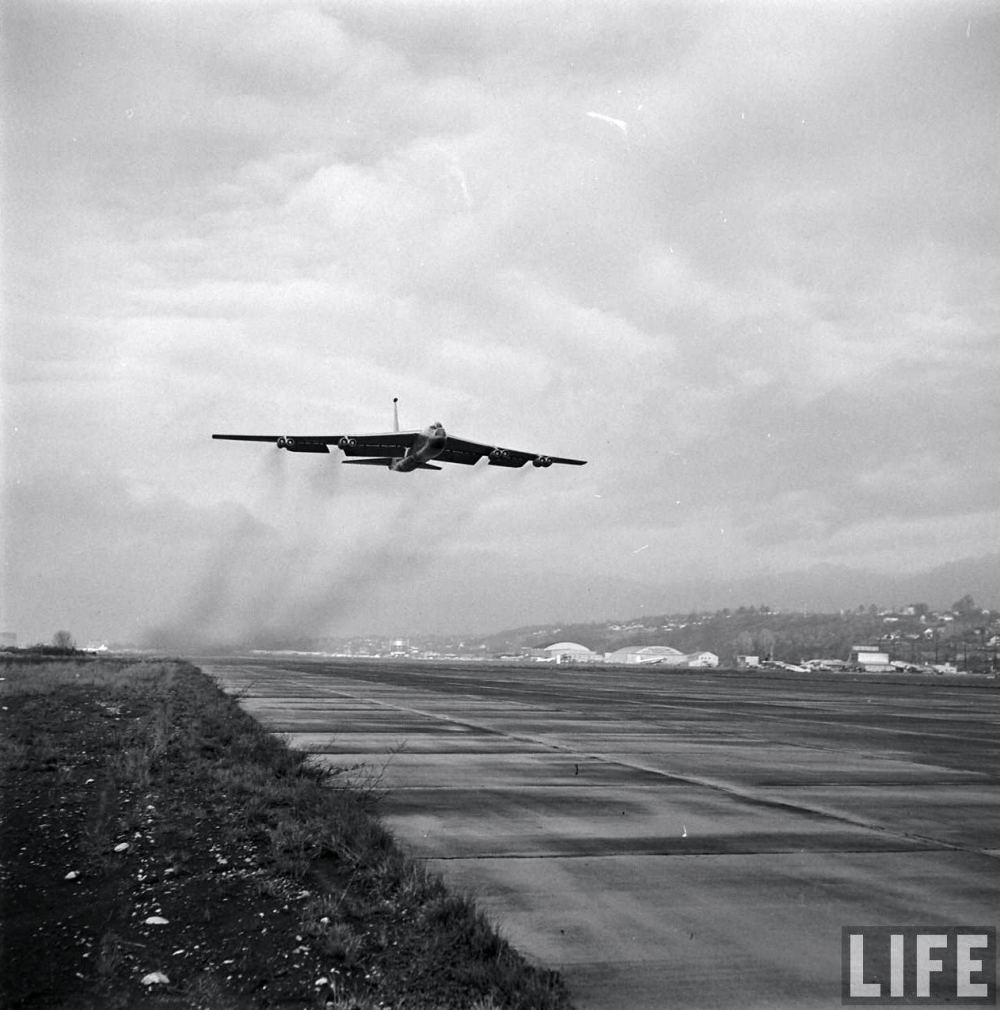 2 October 1952: The Boeing XB-52 Stratofortress prototype, 49-230, made its first flight at Boeing Field, Seattle, Washington, with test pilot Alvin M. "Tex" Johnston in command.  Lieutenant Colonel Guy M. Townsend, U.S. Air Force, acted as co-pilot.
The first of two prototype long-range, high-altitude, heavy bombers, the XB-52 had been damaged during ground testing and extensive repairs were required, which delayed its initial flight. The second prototype, YB-52 49-231, made the type's first flight nearly six months earlier, on 15 April 1952.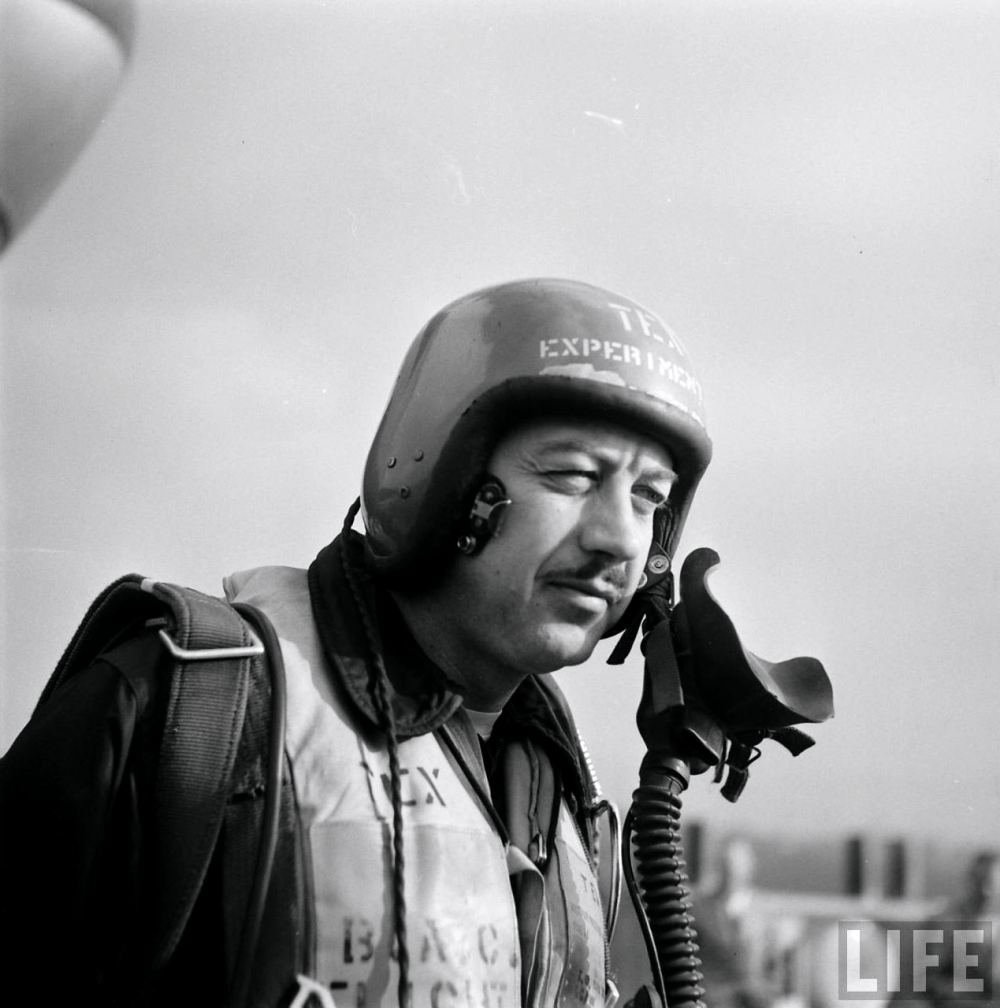 The prototype Stratofortress the largest jet aircraft built up to that time. It was 152.7 feet (46.543 meters) long with a wingspan of 185.0 feet, (56.388 meters) and 48.25 feet (14.707 meters) to the top of the vertical fin. The leading edges of the wings were swept back 36° 54′.  The XB-52 had an empty weight of 155,200 pounds (70,398 kilograms) and its maximum takeoff weight was 390,000 pounds (176,901 kilograms). Fuel capacity was 27,417 gallons (103,785 liters).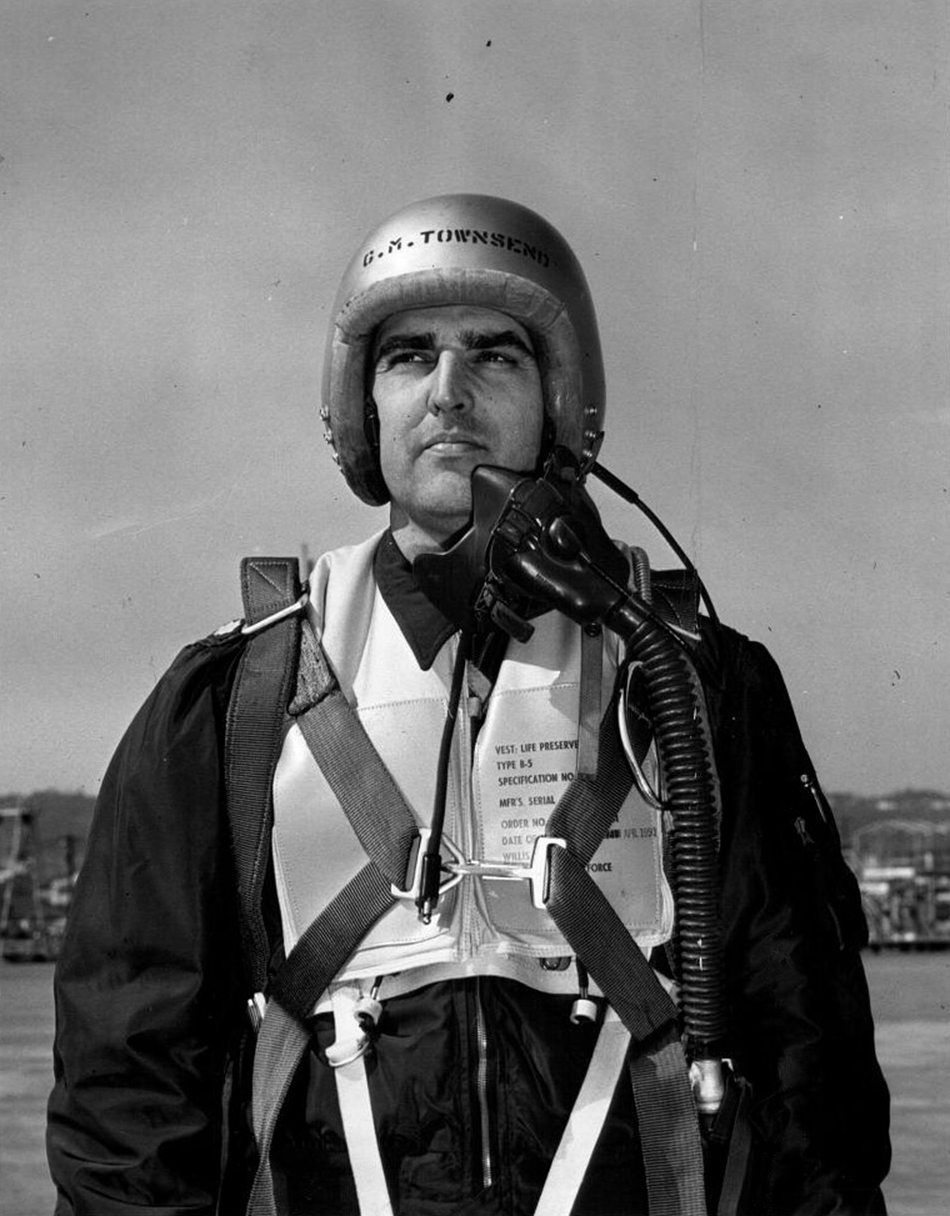 The XB-52 was powered by eight Pratt & Whitney YJ57-P-3 turbojet engines, with a normal power rating of 8,700 pounds static thrust at Sea Level (38.700 kilonewtons). The prototype bomber had  a cruising speed of 519 miles per hour (835 kilometers per hour), and a maximum speed of 611 miles per hour (983 kilometers per hour) at 20,000 feet (6,048 meters). The planned bombing altitude was 46,500 feet (14,173 meters) and it had a service ceiling of 52,300 feet (15,941 meters). The XB-52 had an initial rate of climb of 4,550 feet per minute (23.11 meters per second) at Sea Level. Its maximum unrefueled range was 7,015 miles (11,290 kilometers).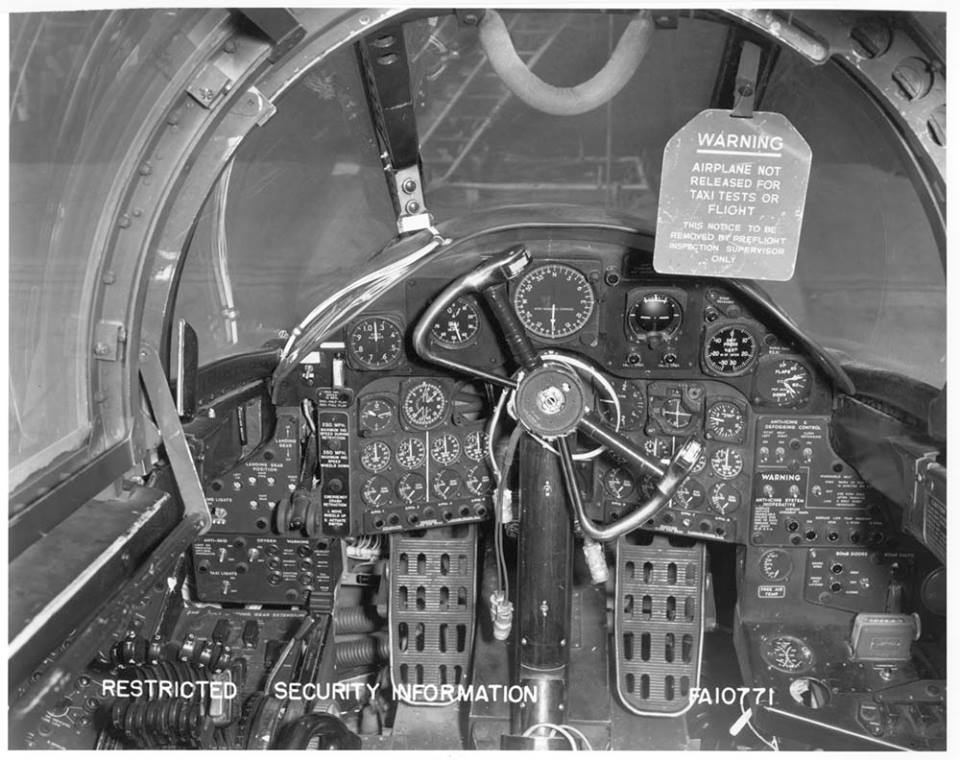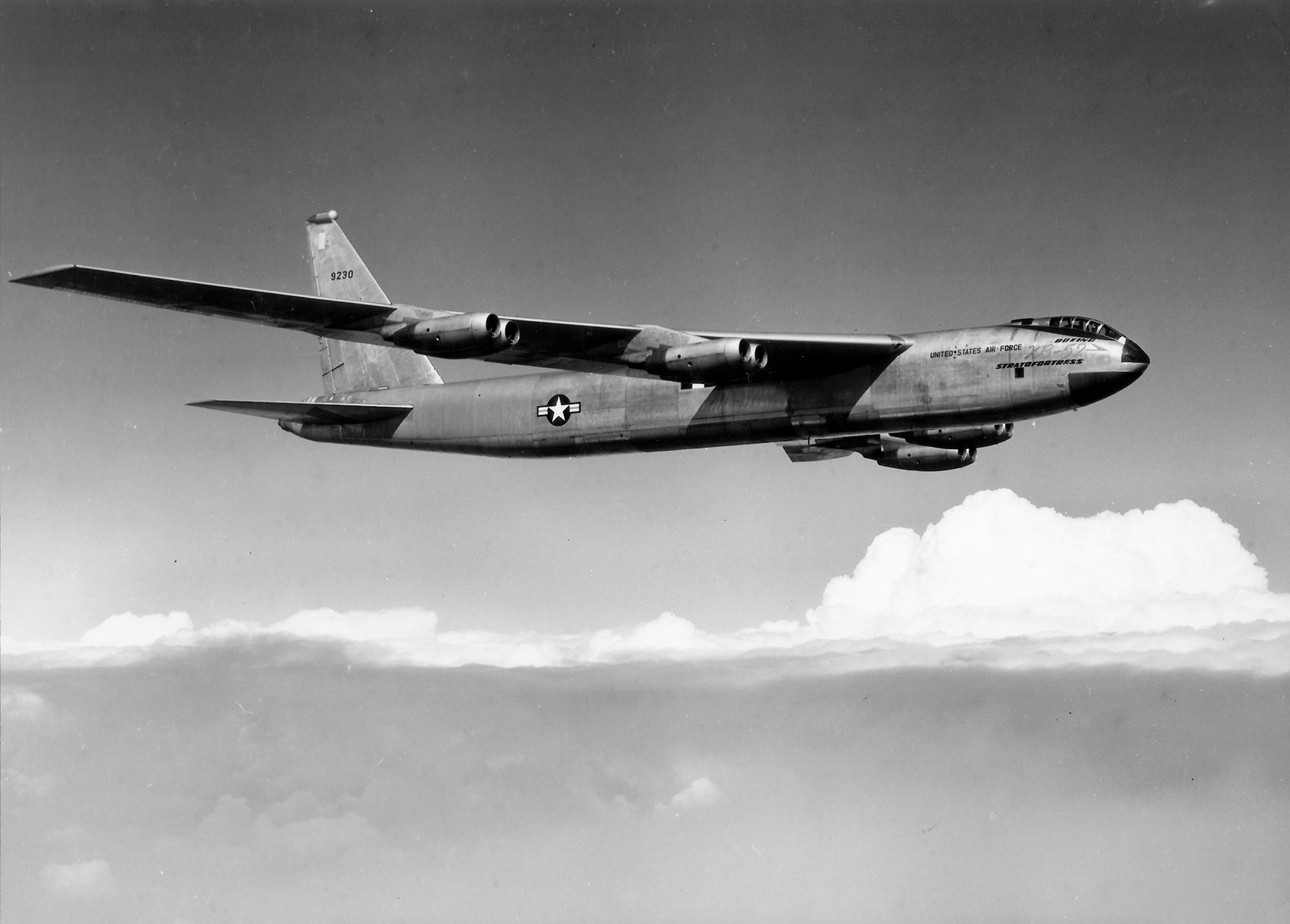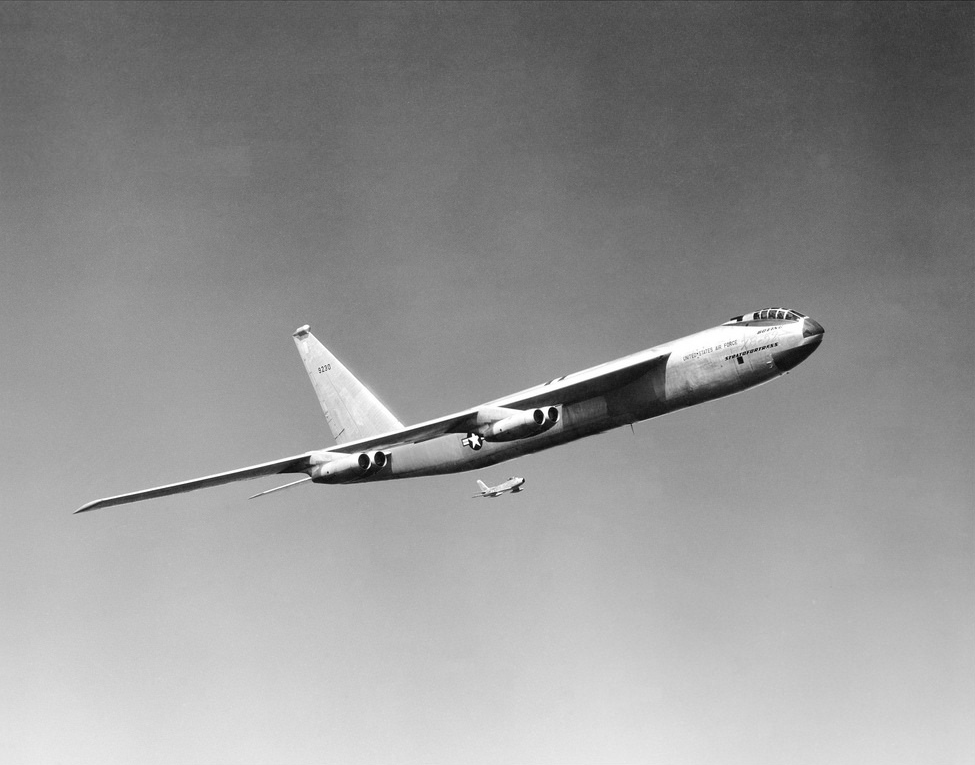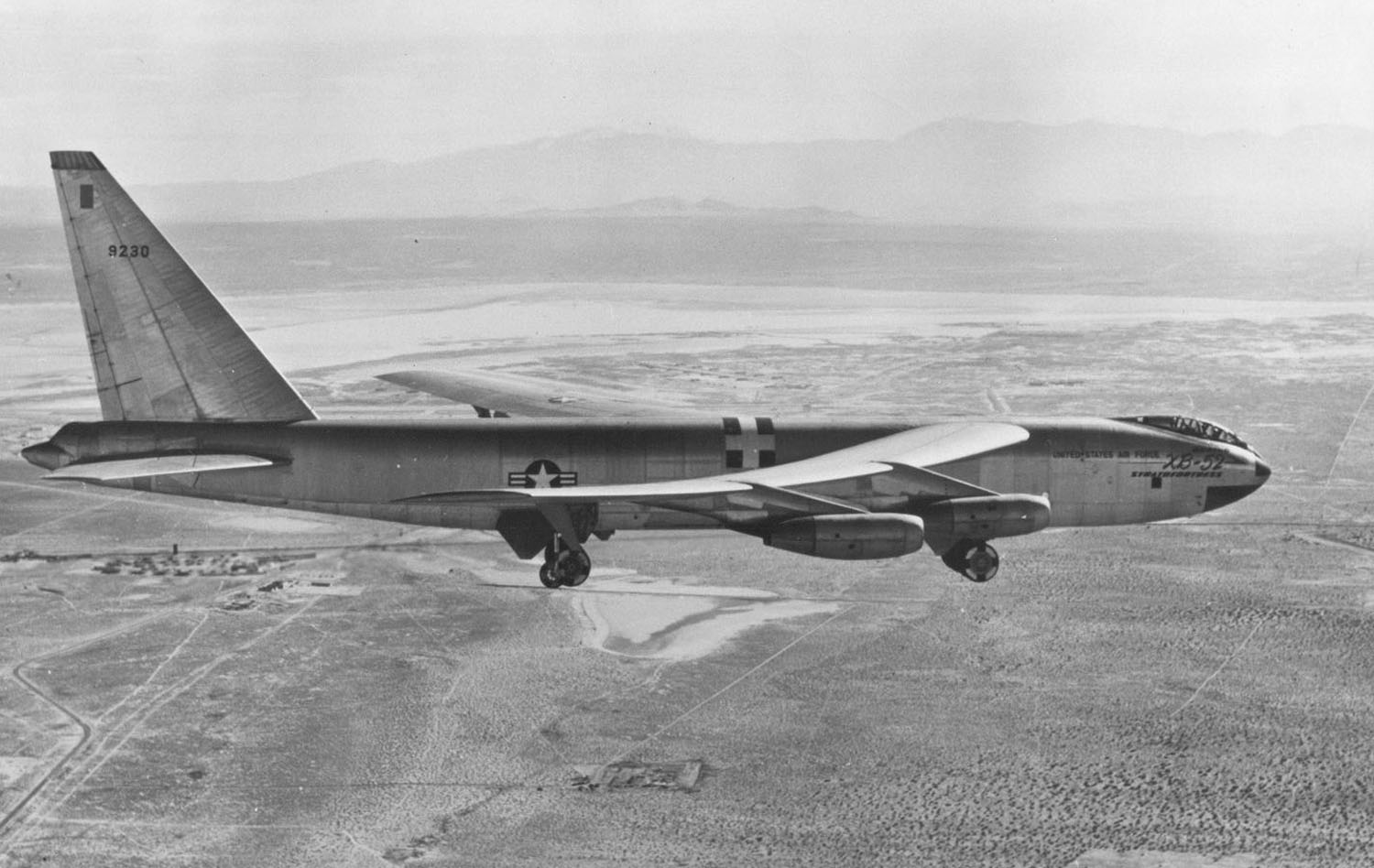 In its original configuration, the XB-52 was armed with two .50-caliber machine guns in a turret in the tail, with 600 rounds of ammunition per gun, though these guns were not installed on 49-230. The XB-52 was designed to carry a single 25,200 pound (11,431 kilogram) T-28E2 Samson bomb, or other conventional or nuclear weapons.
XB-52 49-230 was used in flight testing for its entire service life. The airplane was scrapped in the mid-1960s.
744 B-52 bombers were built by Boeing at Seattle, Washington and Wichita, Kansas, with the final one, B-52H-175-BW 61-0040, rolled out 22 June 1962.
75 B-52H Stratofortresses are still in service with the United States Air Force.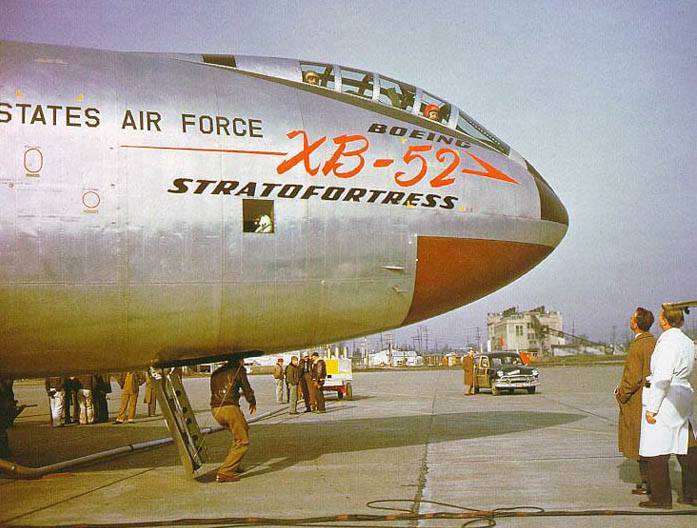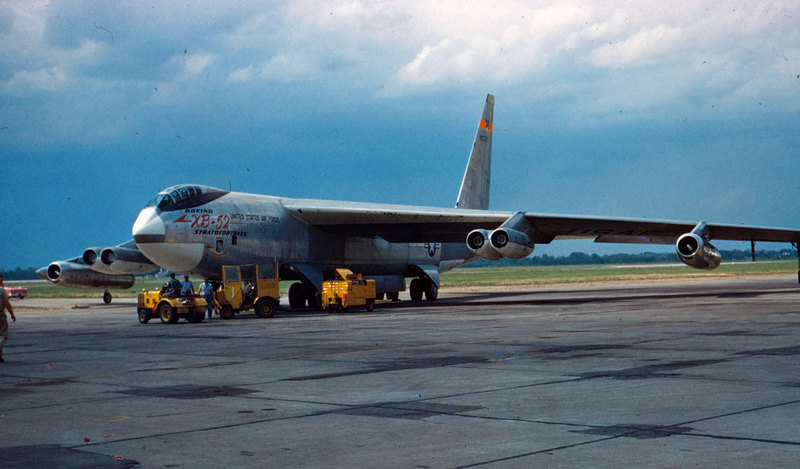 © 2017 Bryan R. Swopes