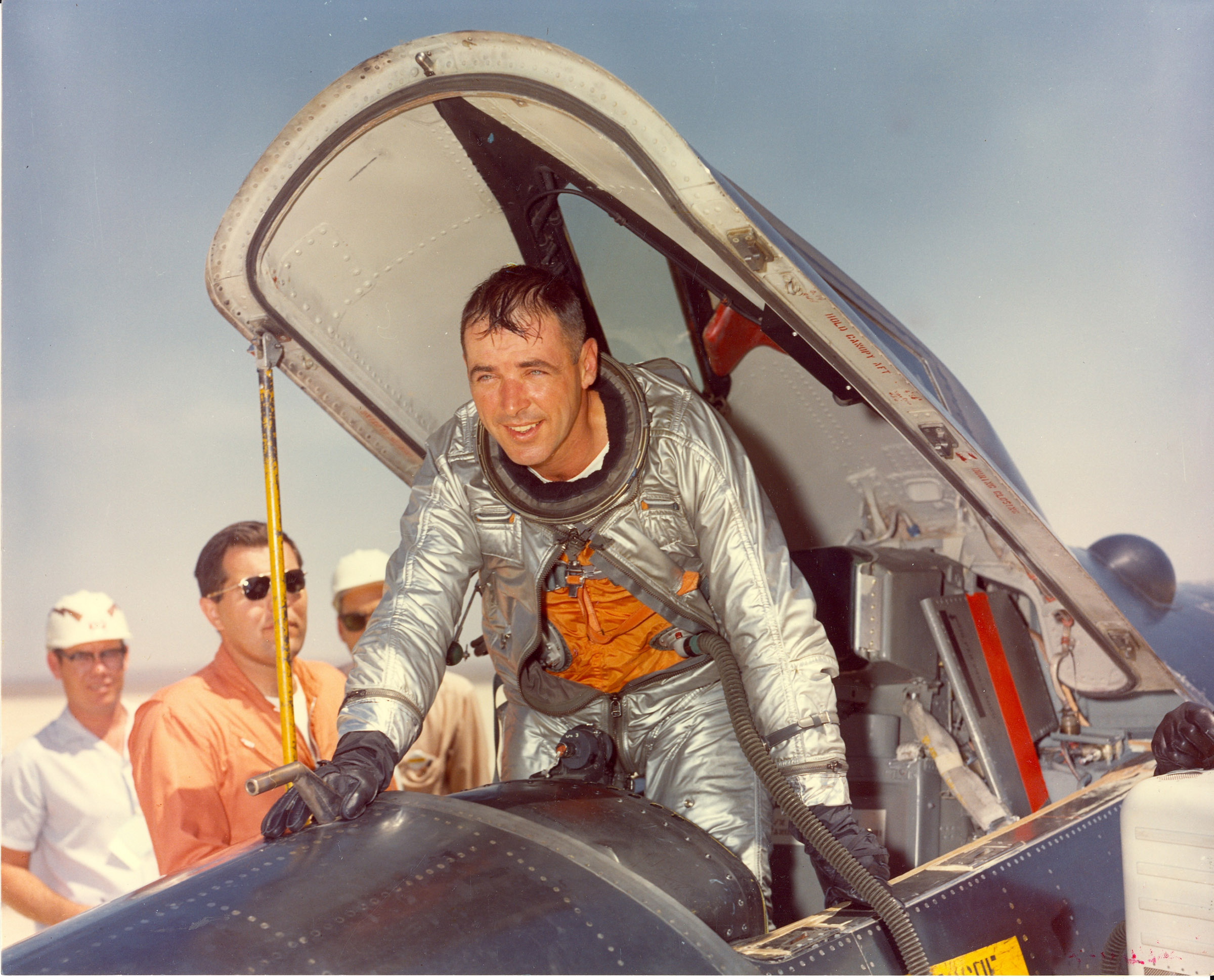 9 November 1961: Major Robert M. White, U.S. Air Force, became the first pilot to fly faster than Mach 6 when he flew the number two North American Aviation X-15 hypersonic research rocketplane, 56-6671, to Mach 6.04.
This was the 45th flight of the X-15 program, and Bob White's 11th flight. The purpose of this test flight was to accelerate 56-6671 to its maximum velocity, to gather data about aerodynamic heating at hypersonic speeds, and to evaluate the rocketplane's stability and handling.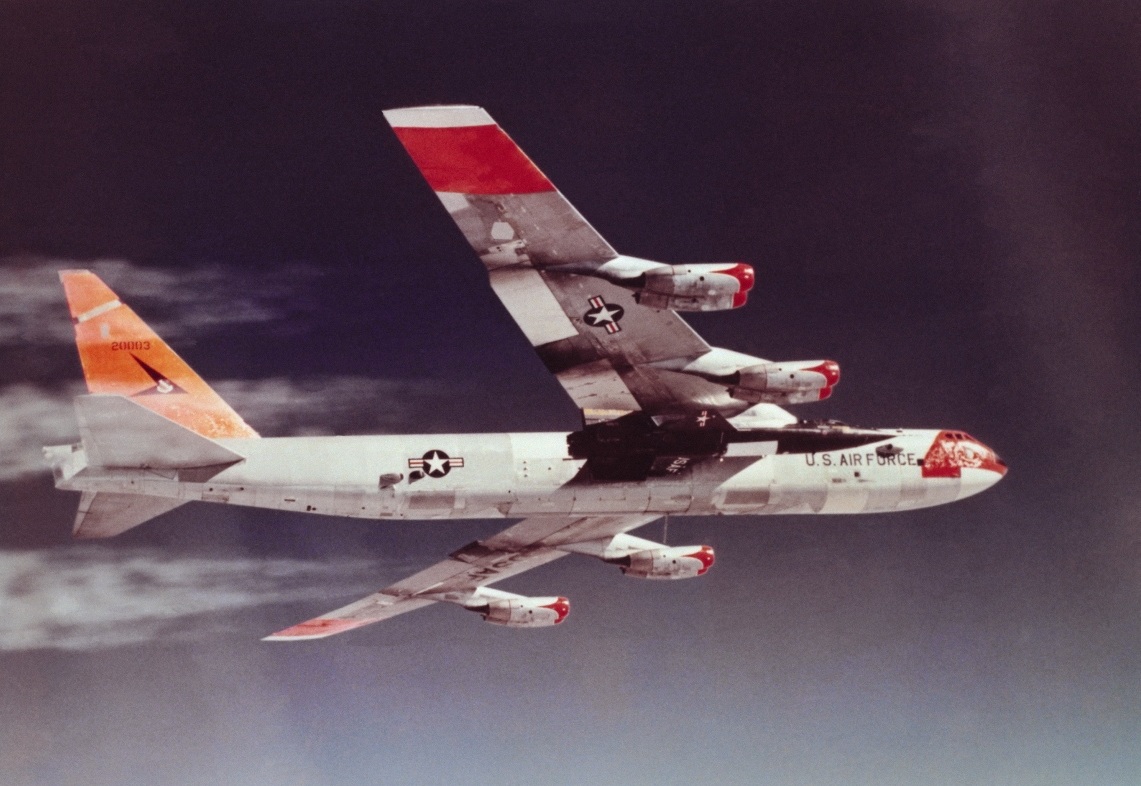 The X-15 was carried to approximately 45,000 feet (13,716 meters) while mounted to a pylon under the right wing of the "mothership," a Boeing NB-52B Stratofortress, 52-008, nicknamed Balls 8. White was dropped over Mud Lake, Nevada, approximately 200 miles (322 kilometers) north of Edwards Air Force Base. Once clear of the B-52, he ignited the Reaction Motors XLR99-RM-1 rocket engine, and with it producing 57,000 pounds of thrust (253.549 kilonewtons) at full throttle, the X-15 accelerated for 86.9 seconds. The rocketplane reached a peak altitude of 101,600 feet (30,968 meters). Its speed was Mach 6.04 (4,094 miles per hour/6,589 kilometers per hour).
White stated in his post-flight report, "When I leveled off at about 101,000 feet, I made a little downward pressure [on the control stick], because I didn't want to be climbing. I remember . . . going along watching that [Mach] meter reading roughly 6,000 feet per second, [and] saying to myself, 'Go, go, go, go!' We did just crack it, because we knew that bringing all the proper things together, we could or should get just about Mach 6."
In order to achieve the goal, the flight plan called for pushing the LR-99 to the point of exhaustion instead of manually shutting down the engine at an arbitrary point. White said, "The shutdown seemed to be a little bit different this time, compared with a shutdown by closing the throttle. It seemed to occur over a longer time interval." 
— The X-15 Rocket Plane: Flying the First Wings into Space, by Michelle Evans, University of Nebraska Press, Lincoln and London, 2013, Chapter 3 at Page 87.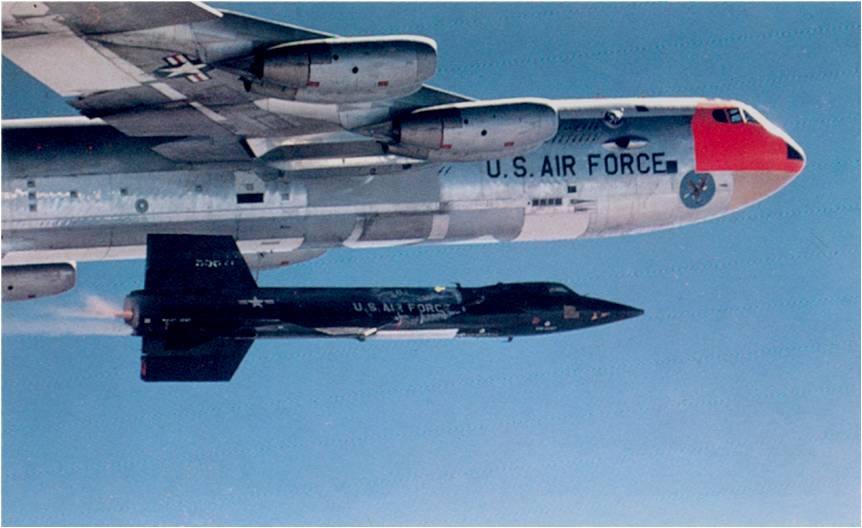 "The airplane really did get hot on those flights. Temperatures in excess of 1,300 °F. were recorded. Parts of the airplane glowed cherry red and softened up a bit during those flights. The airplane got so damned hot that it popped and banged like an old iron stove. It spewed smoke out of its bowels and it twitched like frog legs in a skillet. But it survived."
— At the Edge of Space: The X-15 Flight Program, by Milton O. Thompson, Smithsonian Institution Press, Washington, 1992, at Page 98.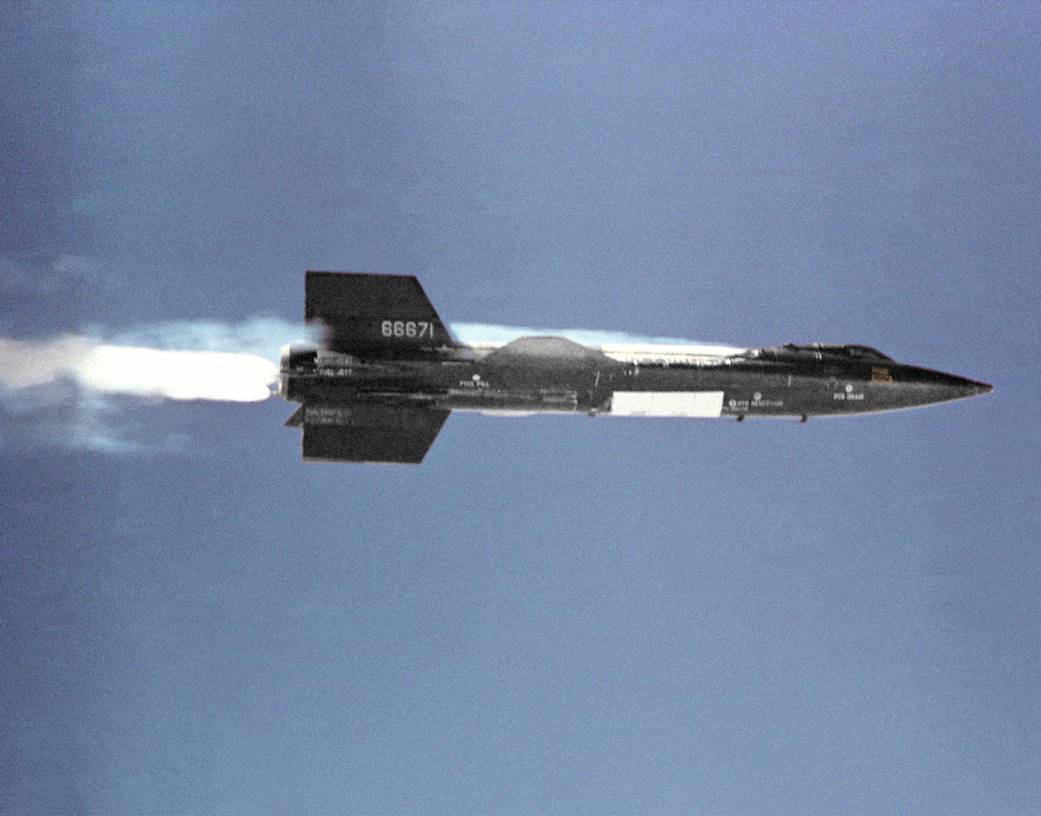 As the X-15 decelerated through Mach 2.4, the right side windshield shattered, leaving it completely opaque. On Bob White's previous flight, the left windshield had also broken. Fortunately, in both cases, only the outer layer of the dual pane glass broke. The reduced visibility made the approach difficult to judge, but White made a successful landing, touching down on Rogers Dry Lake after a flight of 9 minutes, 31.2 seconds duration.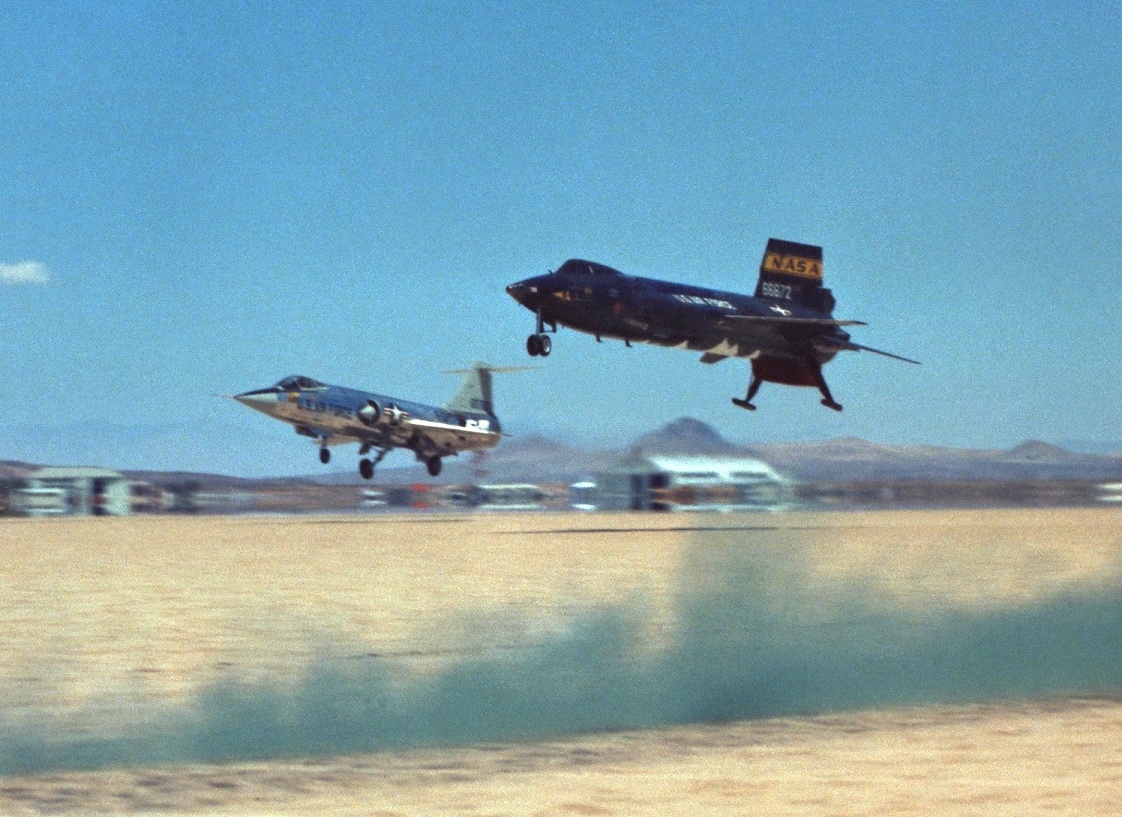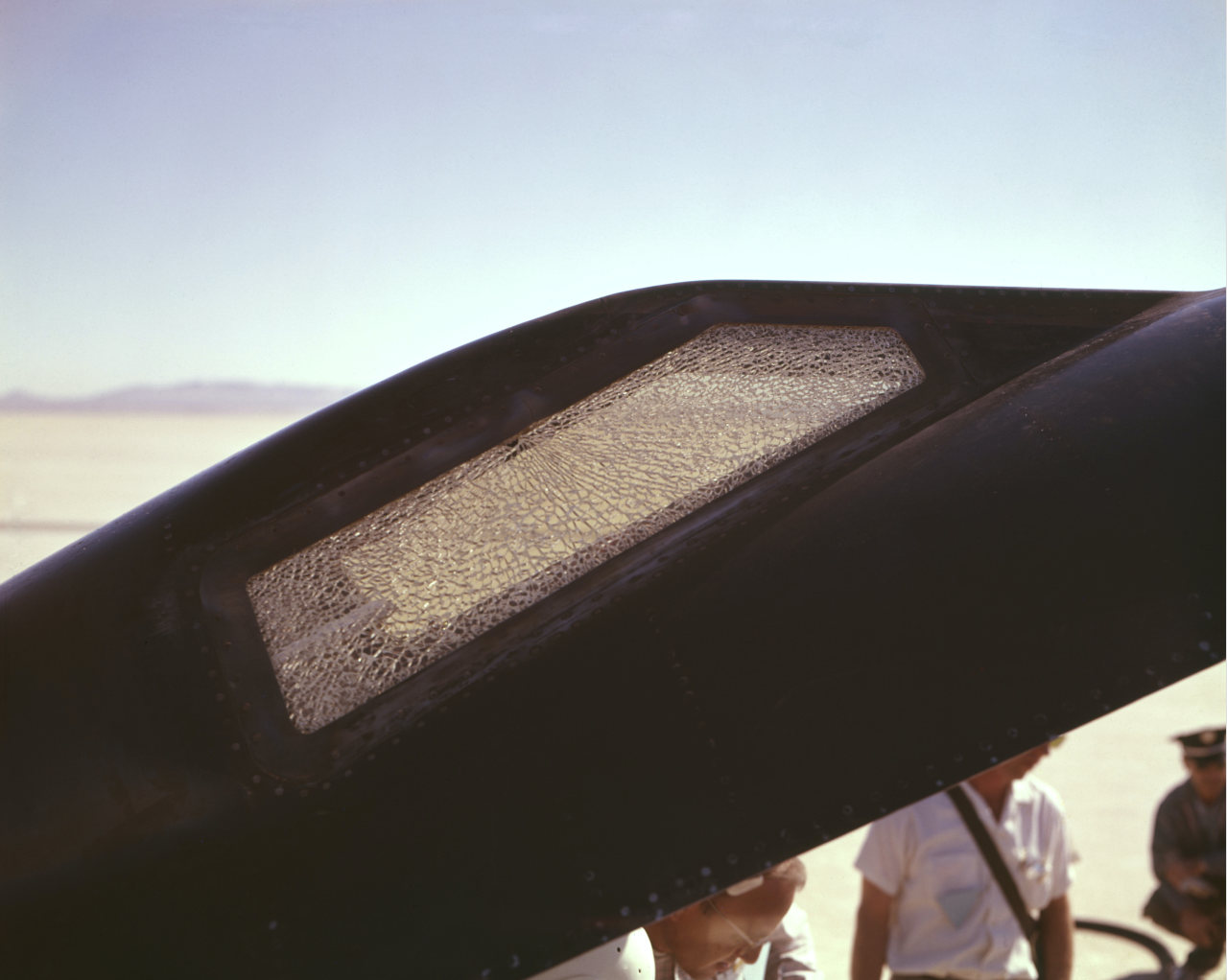 A P-51 Mustang fighter pilot in World War II, Robert M. White was shot down on his 52nd combat mission in February 1945 and captured. He was held as a prisoner of war until the war in Europe came to an end in April 1945. White was recalled to active duty during the Korean War. He was a graduate of the Air Force Experimental Test Pilot School and flew tests of many aircraft at Edwards before entering the X-15 program.
Major White had been the first pilot to fly faster than Mach 4, Mach 5 and Mach 6. He was the first to fly over 200,000 feet, then over 300,000 feet. He made at total of sixteen X-15 flights.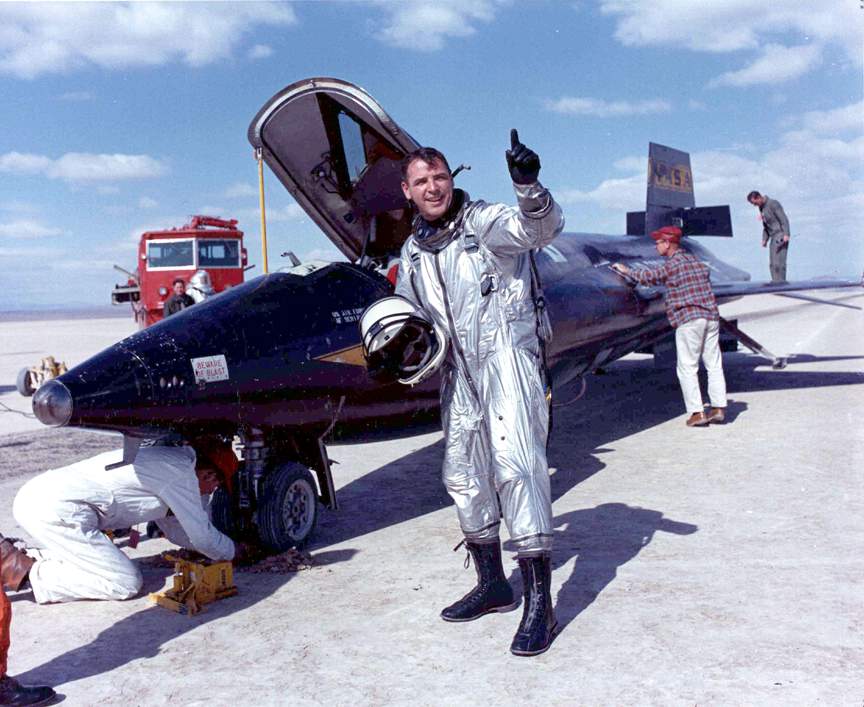 After leaving the X-15 program, Bob White returned to operational duties. Later, he flew 70 combat missions over North Vietnam in the Republic F-105 Thunderchief supersonic fighter bomber, including leading the attack against the Paul Doumer Bridge at Hanoi, 11 August 1967, for which he was awarded the Air Force Cross. He next went to Wright-Patterson AFB where he was director of the F-15 Eagle systems program. He returned to Edwards AFB as commander of the Air Force Flight Test Center. White was promoted to Major General in 1975.
General White retired from the U.S. Air Force in 1981. He died 10 March 2010.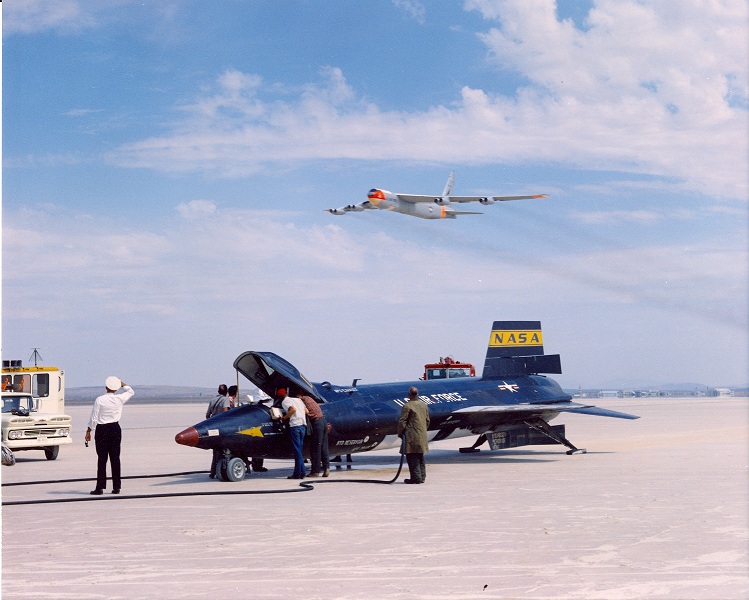 © 2016, Bryan R. Swopes