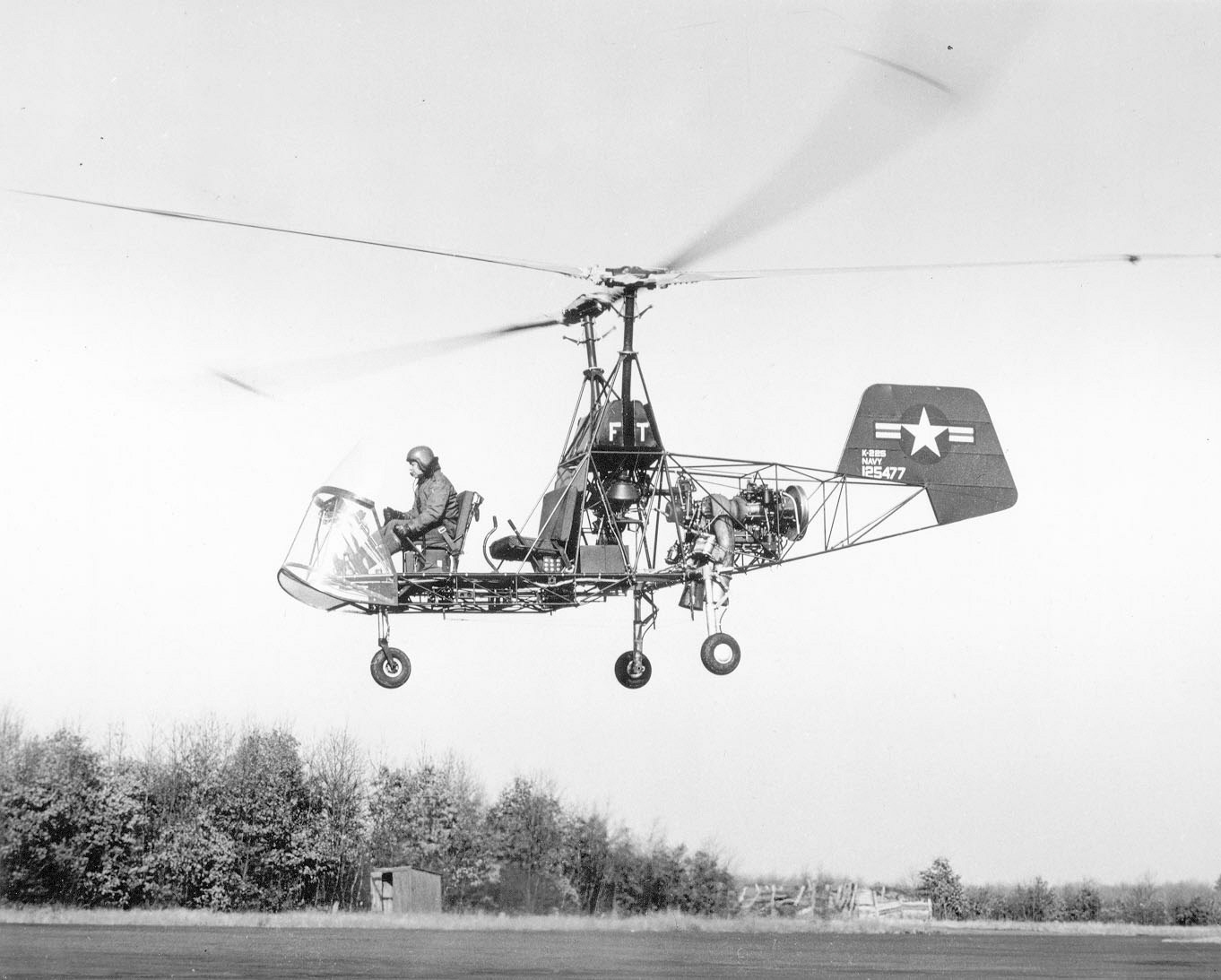 11 December 1951: The first helicopter powered by a gas turbine engine made its first flight at the Kaman Aircraft Company plant at Bloomfield, Connecticut. Using a K-225 tandem rotor helicopter delivered to the U.S. Navy in 1949, Bureau of Aeronautics serial number ("Bu. No.") 125477, Kaman replaced the 220 horsepower Lycoming O-435-A2 reciprocating engine with a Boeing 502-2E turboshaft engine. This engine could produce 175 continuous horsepower at 2,900 r.p.m. at Sea Level, less than the piston engine it replaced, but it also weighed considerably less.
K-225 Bu. No. 125477 was the first helicopter to perform an intentional loop, when it was delivered to the Navy at NATC Patuxent River by factory test pilot William R. Murray. It was placed in storage at Bradley Field, Windsor Locks, Connecticut until 1957. The gas turbine had been removed. When the helicopter was transferred to the Smithsonian Institution in 1957, a similar-appearing Boeing YT-50-BO-2 gas turbine engine was installed.
The K-225 was a two-place, single-engine helicopter using Kaman's unique system of counter-rotating, intermeshing rotors ("synchropter"). Each rotor cancelled the torque reaction of the other, eliminating the need for a tail rotor. In a conventional single-rotor helicopter, up to 30% of the engine power is required to drive the tail rotor. With the counter-rotating design, the total engine power is available for lift and thrust.
K-225 Bu. No. 125477 is 22 feet, 5 inches (6.83 meters) long. Each rotor has a diameter of 38 feet (11.58 meters). It stands 11 feet, 6 inches (3.51 meters) high. The helicopter has an empty weight of 1,800 pounds (816 kilograms) and a maximum gross weight of 2,700 pounds (1,225 kilograms). It is a slow helicopter, with a never-exceed (VNE) limit of 70 miles per hour (112.7 kilometers per hour). This historic helicopter is on display at the Smithsonian Institution National Air and Space Museum, Steven F. Udvar-Hazy Center in Chantilly, Virginia.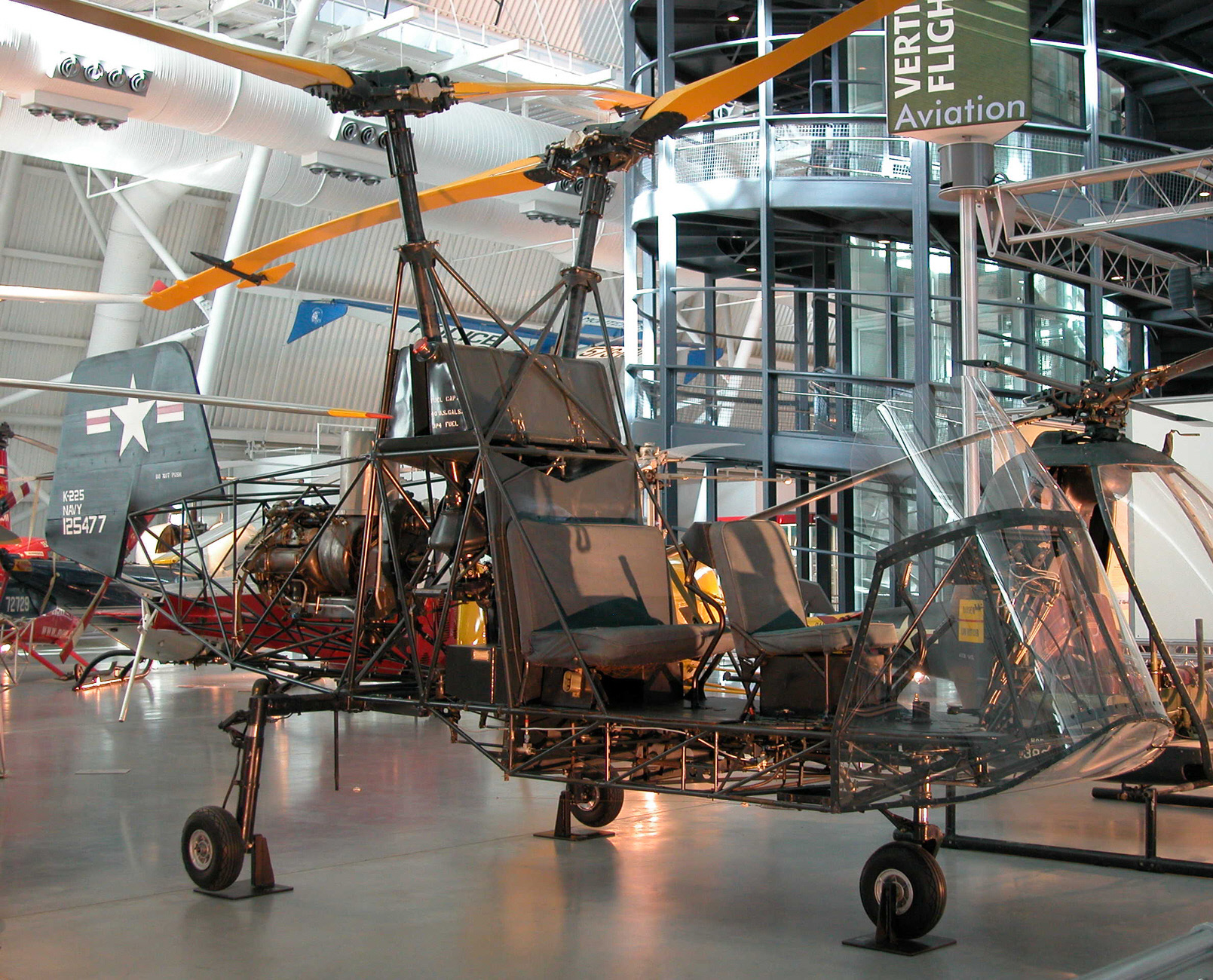 © 2016, Bryan R. Swopes