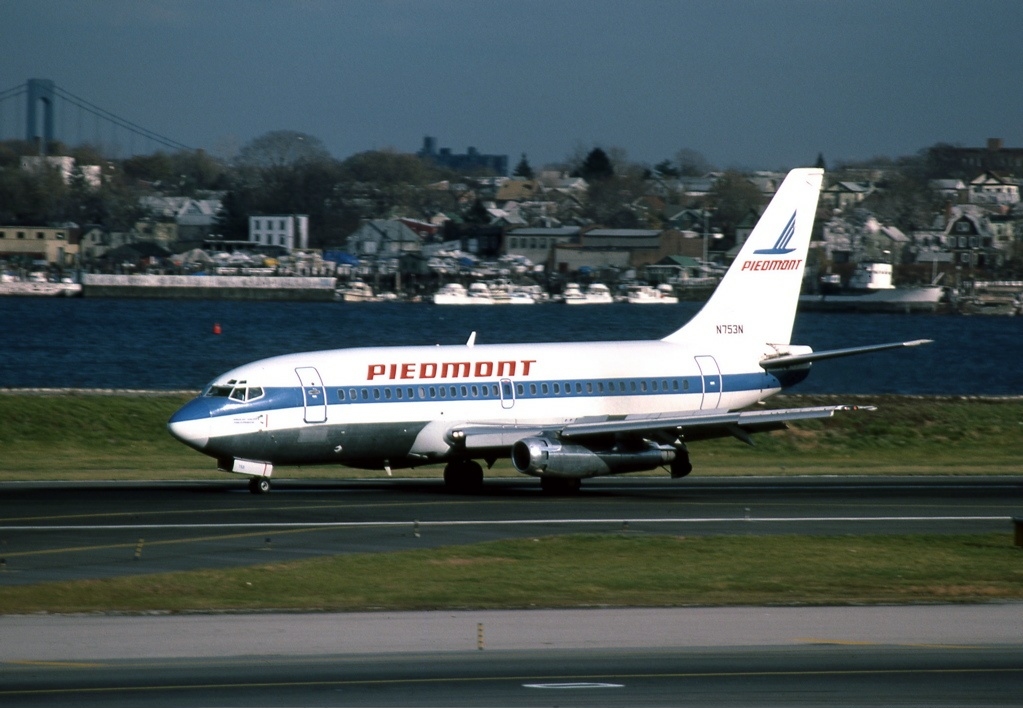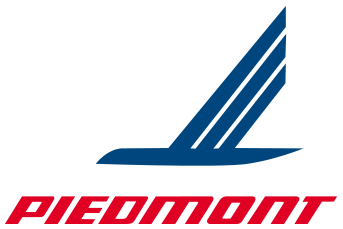 10 July 1982: The first scheduled jet airliner flown in the United States with an all-female crew was Piedmont Airlines' Flight 328 from Norfolk, Virginia, to Newark, New Jersey. The airliner was a Boeing 737. Captain Cheryl Faye Peters and First Officer Rebecca Rose Schroeder were on the flight deck. The Flight Attendants were Paula Lanier, Dolly Wenat and Cindy Perry. The duration of the flight was 1 hour, 1 minute.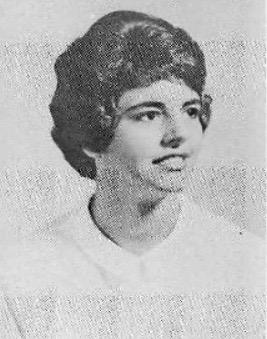 Cheryl Faye Peters was born in 1945 in Roanoke, Virginia. She is the daughter of Lowell Lewis Peters and Virginia Crumpacker Peters. She attended William Fleming High School, graduating in 1963. A member of the school's student government, Miss Peters served as secretary-treasurer of the senior class. She was a cheerleader, played basketball and volleyball, and was the school's 24th Homecoming Queen.
After high school, Miss Peters began taking flying lessons. She also rode motorcycles and learned to skydive.
In 1965, she went to work for Eastern Air Lines as a flight attendant based at Miami, Florida. The following year, Eastern's machinists' union went on strike and Miss Peters was furloughed. With time available, she continued her flight training, earning a private, then commercial pilot's license with ratings in both single-engine and multi-engine airplanes. She also earned a flight instructor's certificate.
In December 1967, Miss Peters married Mr. James Bowers Ritchie III, a law student, in Roanoke.
Following the airline strike, Ms. Peters (Mrs. Ritchie) returned to work at Eastern, but also worked as a commercial pilot and flight instructor. By 1974 she had flown more than 2,000 hours.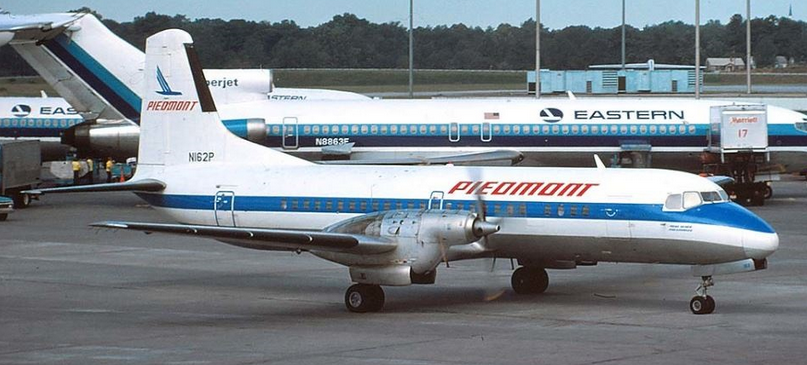 In 1974, Cheryl Peters Ritchie applied to Piedmont Airlines as a pilot. After passing her employment interview, in which she was required to fly a simulator in a "Hydraulics OFF" mode to evaluate her strength, she became the first woman to be hired as a pilot by Piedmont.
Ms. Peters completed initial flight training with the company on her 29th birthday, and was then assigned as a first officer on the twin-engine Nihon YS-11 turboprop. Later, she transitioned to the twin-jet Boeing 737.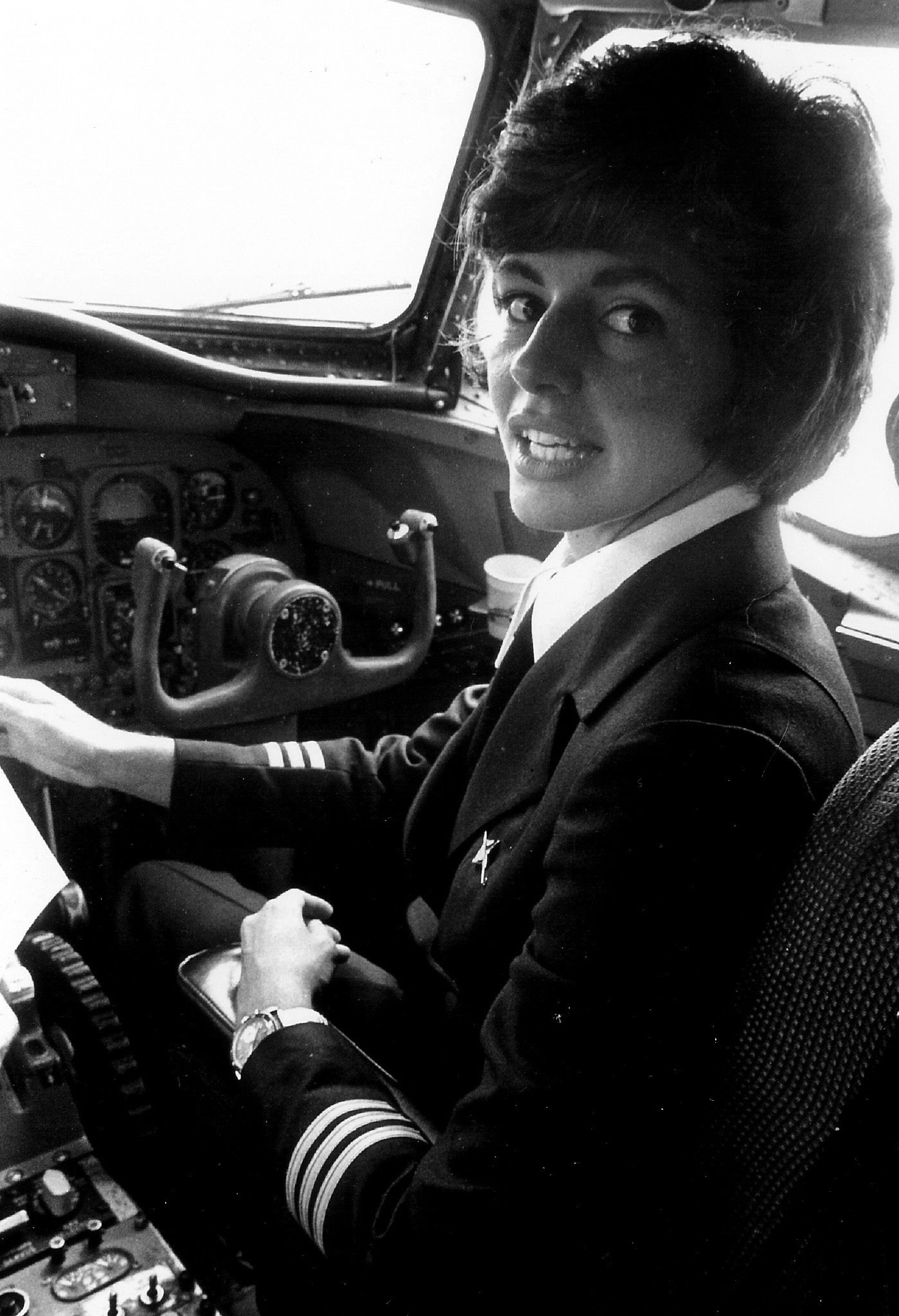 First Officer Peters upgraded to captain on the company's Boeing 737s, making her first flight as captain on 10 May 1982.
Captain Peters retired from flying in 1994.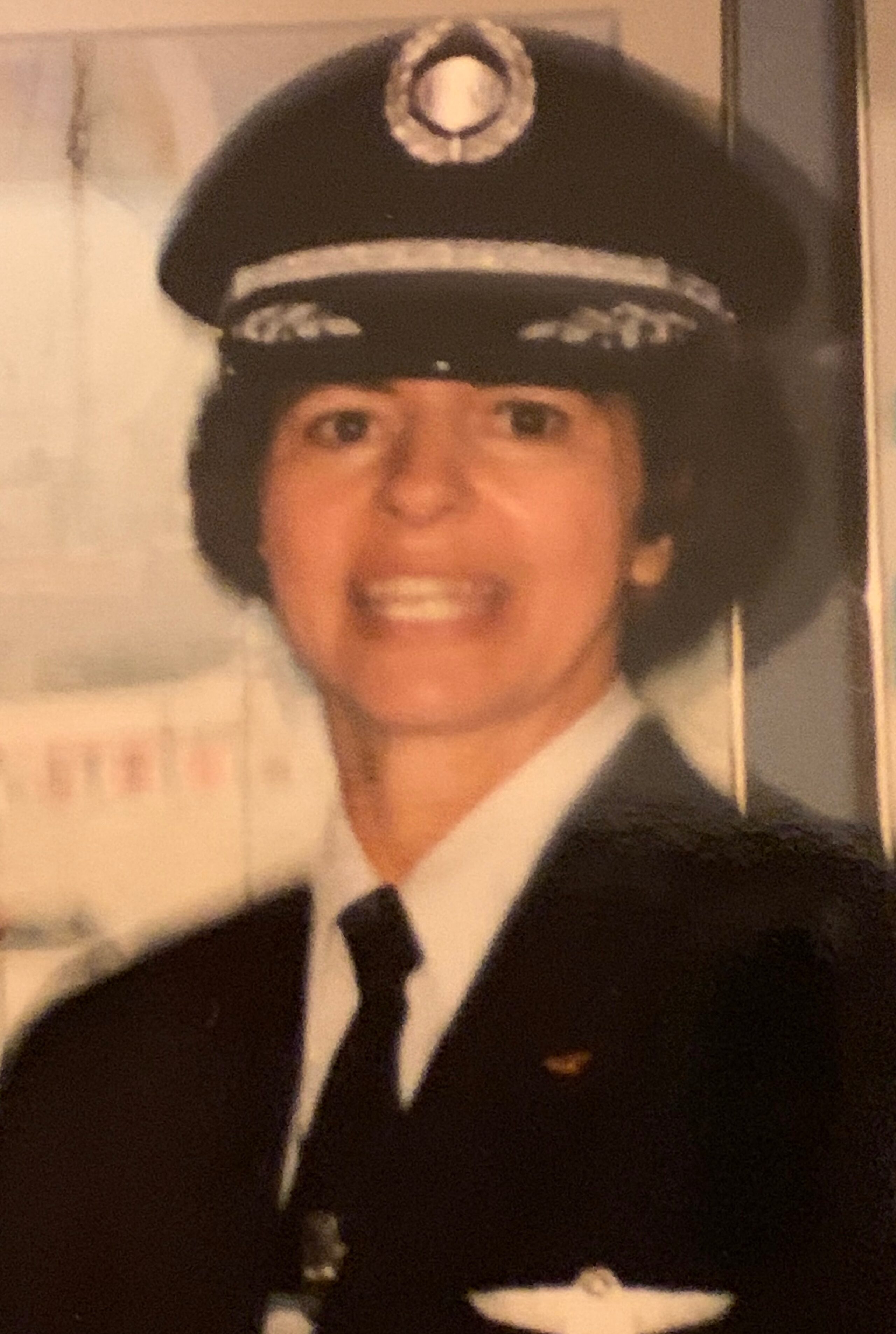 The airliner flown by Captain Peters and First Officer Schroeder was a Boeing 737-201A, serial number 22443, with U.S. registration N786N. It had first flown exactly one year earlier, 10 July 1981, and was delivered to Piedmont Airlines on 29 July 1981. The 737 was christened Roanoke Valley Pacemaker.
The Boeing 737-200 series were short- to medium-range, narrow body, twin-engine civil transports. The -200 first flew 8 August 1967. It had a flight crew of two and could carry a maximum of 136 passengers.
The 737-200 is 100 feet, 2 inches (30.531 meters) long with a wingspan of 93 feet, 0 inches (28.346 meters) and overall height of 36 feet, 10 inches (11.227 meters). Flight 243's actual takeoff weight was 93,133 pounds (42,224 kilograms). (Its maximum certificated takeoff weight was 100,000 pounds (45,359 kilograms).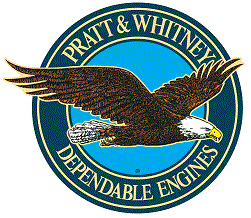 The airliner was powered by two Pratt & Whitney JT8D-9A low-bypass turbofan engines producing 14,500 pounds of thrust, each. The 737-200 had a cruise speed of 0.74 Mach (489 miles per hour, 787 kilometers per hour) and a maximum speed of 0.82 Mach (542 miles per hour/872 kilometers per hour). The service ceiling was 35,000 feet (10,668 meters).
1,010 Boeing 737–200s were built. The last one in service with an American airline was retired 21 March 2008.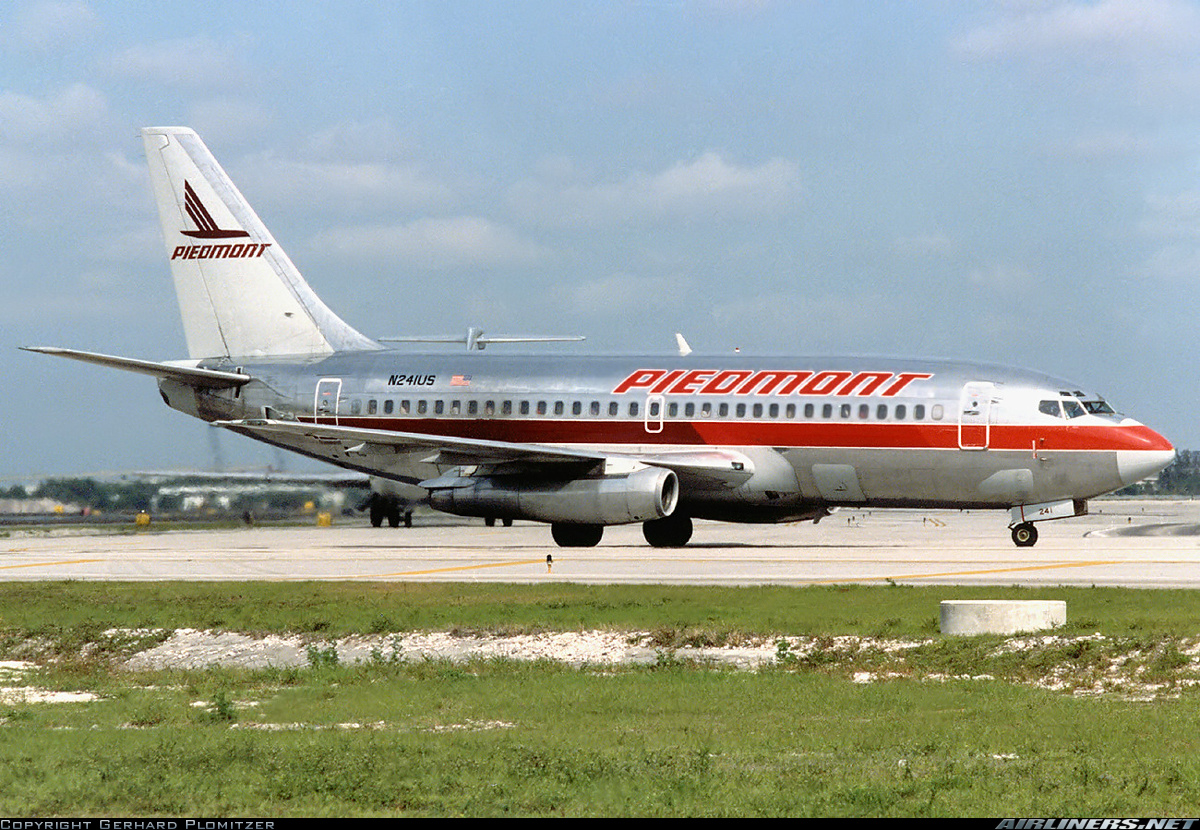 After U.S. Air merged with Piedmont, 5 August 1989, the 737 was painted in the US Air livery and re-registered N241US. The airliner was transferred to MetroJet, 23 November 1999. Its registration was cancelled 23 November 2005. The aircraft was broken up at Mohave Airport (MHV) in the high desert of southern California.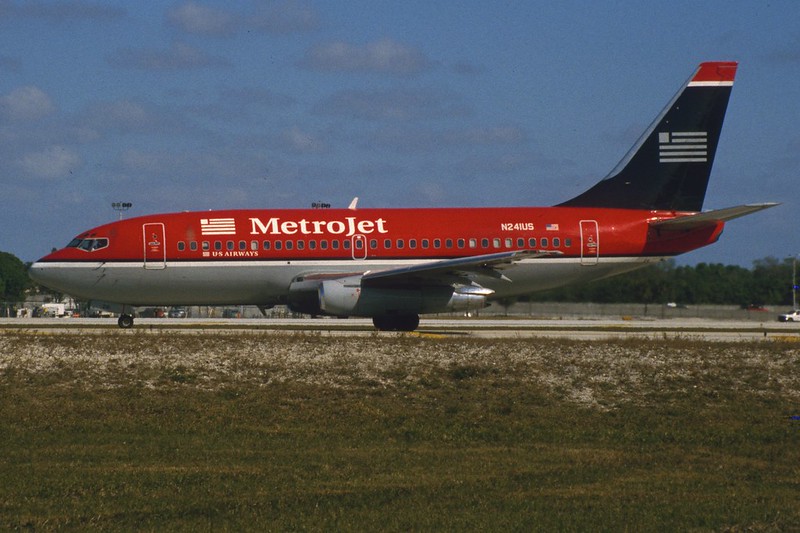 Thanks to Captain Kathryn McCullough of the International Society of Women Airline Pilots for providing this information. Captain McCullough is a retired Northwest Boeing 747 pilot and the author of Ups and Downs and To the Edges of the World.
© 2019, Bryan R. Swopes