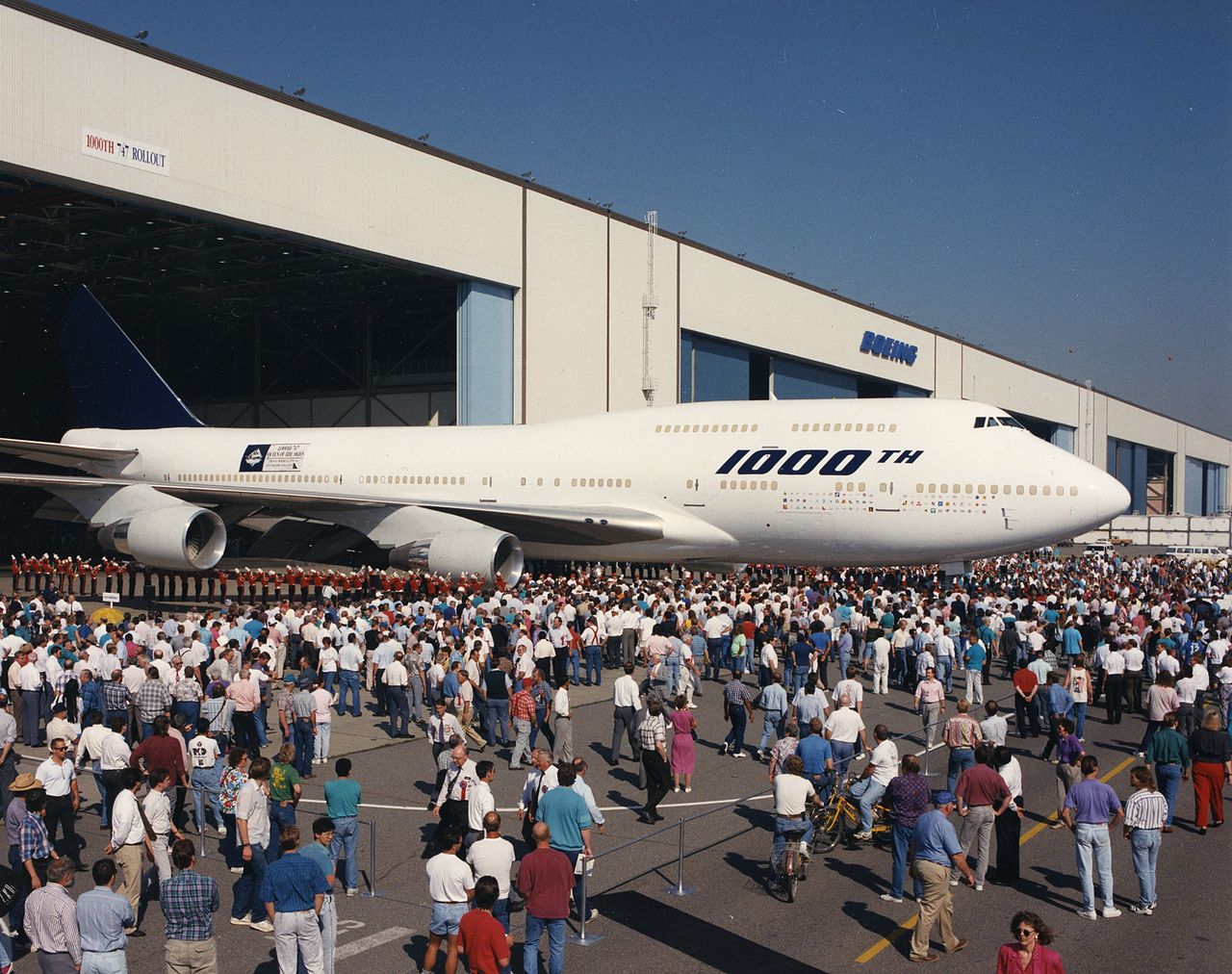 10 September 1993: Boeing completed production of the 1,000th 747 commercial transport, a 747-412, c/n 27068, delivered to Singapore Airlines and assigned civil registration 9V-SMU.
The 747-400 was a major development of the 747 series. It had many structural and electronics improvements over the earlier models, which had debuted 18 years earlier. New systems, such as a "glass cockpit," flight management computers, and new engines allowed it to be flown with a crew of just two pilots, and the position of Flight Engineer became unnecessary. The most visible features of the –400 are its longer upper deck and the six-foot tall "winglets" at the end of each wing, which improve aerodynamic efficiency be limiting the formation of wing-tip vortices.
At the time of its first flight, Boeing had already received orders for 100 747-400s. It would become the most popular version, with 694 aircraft built by the time production came to an end 15 March 2007.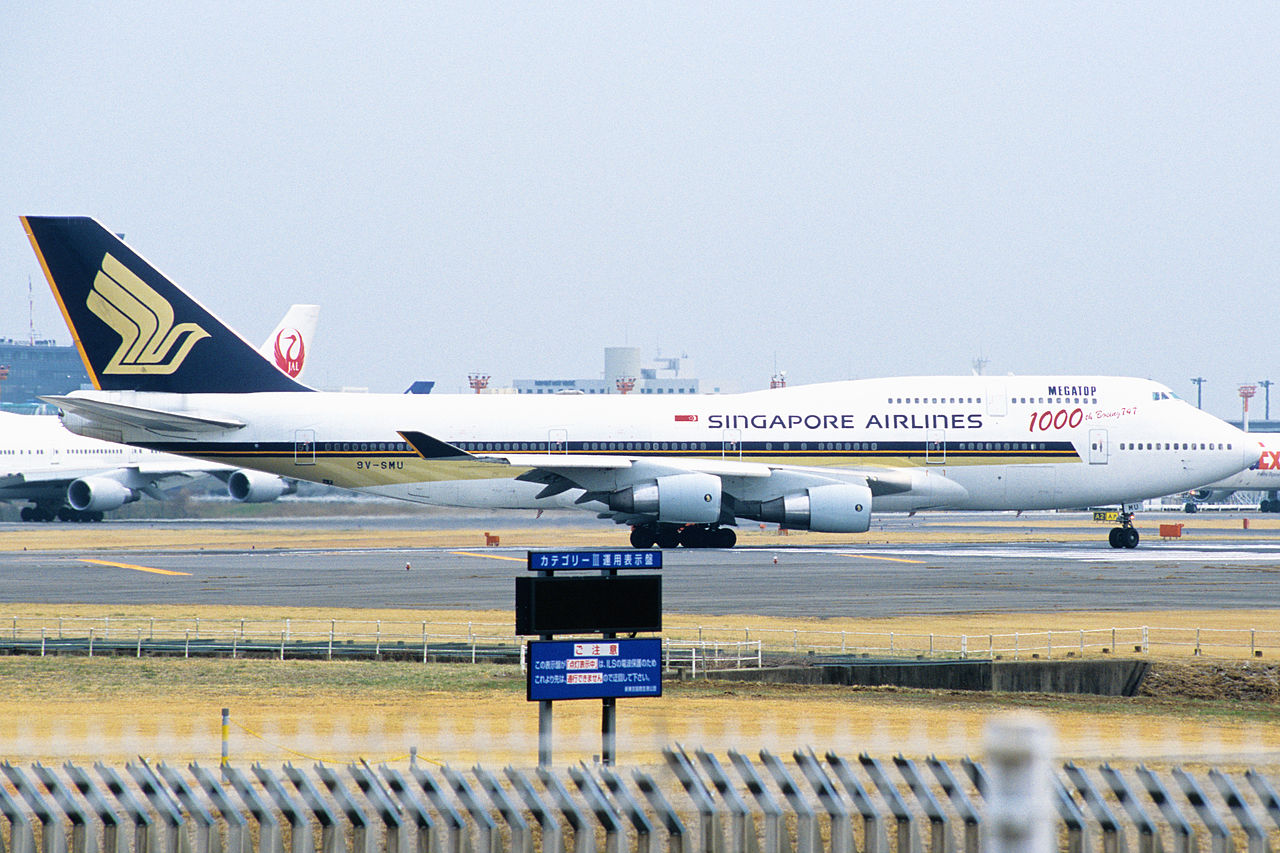 The Boeing 747-400 airliner can carry between 416 and 524 passengers, depending on configuration. It is 231 feet, 10 inches (70.663 meters) long with a wingspan of 211 feet, 5 inches (64.440 meters) and overall height of 63 feet, 8 inches (19.406 meters). Empty weight is 394,100 pounds (178,760.8 kilograms). Maximum takeoff weight (MTOW) is 875,000 pounds (396,893.3 kilograms). While the prototype was powered by four Pratt & Whitney PW4056 turbofan engines, production airplanes could be ordered with PW4062, General Electric CF6 or Rolls-Royce RB211 engines, providing thrust ranging from 59,500 to 63,300 pounds. The –400 has a cruise speed of 0.85 Mach (567 miles per hour, 912 kilometers per hour) and maximum speed of 0.92 Mach (614 miles per hour, 988 kilometers hour). Maximum range at maximum payload weight is 8,355 miles (13,446 kilometers).
Singapore Airlines retired 9V-SMU in December 2010. It was acquired by Aircastle Limited in 2011, converted to a freighter for Aircastle Limited and re-registered as N417AC. It was next leased to Southern Air Inc., 20 January 2012, with a new N-number, N400SA. On 30 December 2014, c/n 27068 was withdrawn from service and placed in storage at MoD St. Athan Airport, Wales. It is reported to have been broken up in December 2015.
© 2021, Bryan R. Swopes