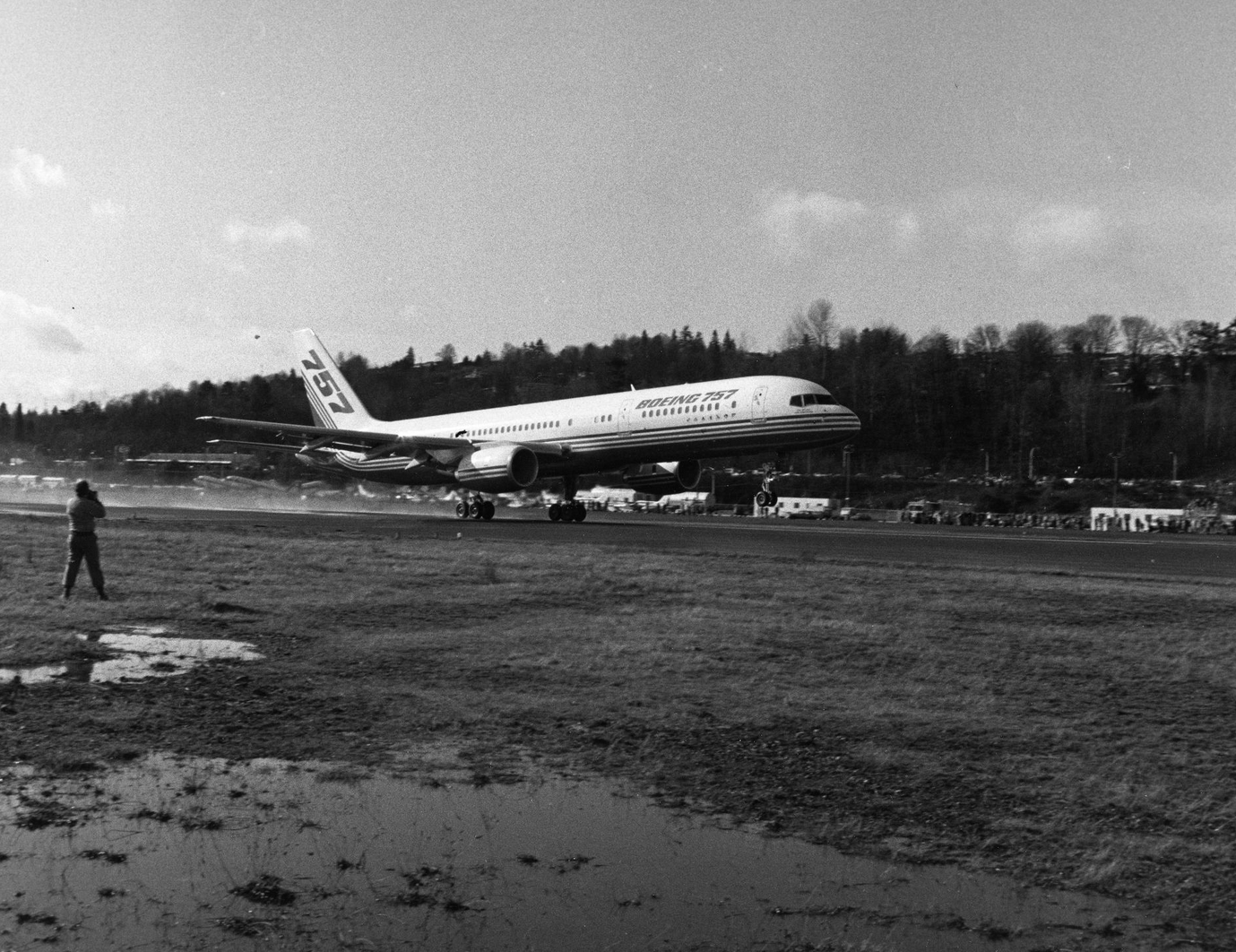 19 February 1982: At Renton Municipal Airport, Boeing test pilots John H. Armstrong and Samuel Lewis ("Lew") Wallick, Jr., made the first flight of the prototype Model 757 airliner, FAA registration N757A, serial number 22212. A problem with the number 2 engine (mounted on the right wing) required an air restart during the flight. The prototype landed at Paine Field, Everett, Washington, after 2 hours, 31 minutes.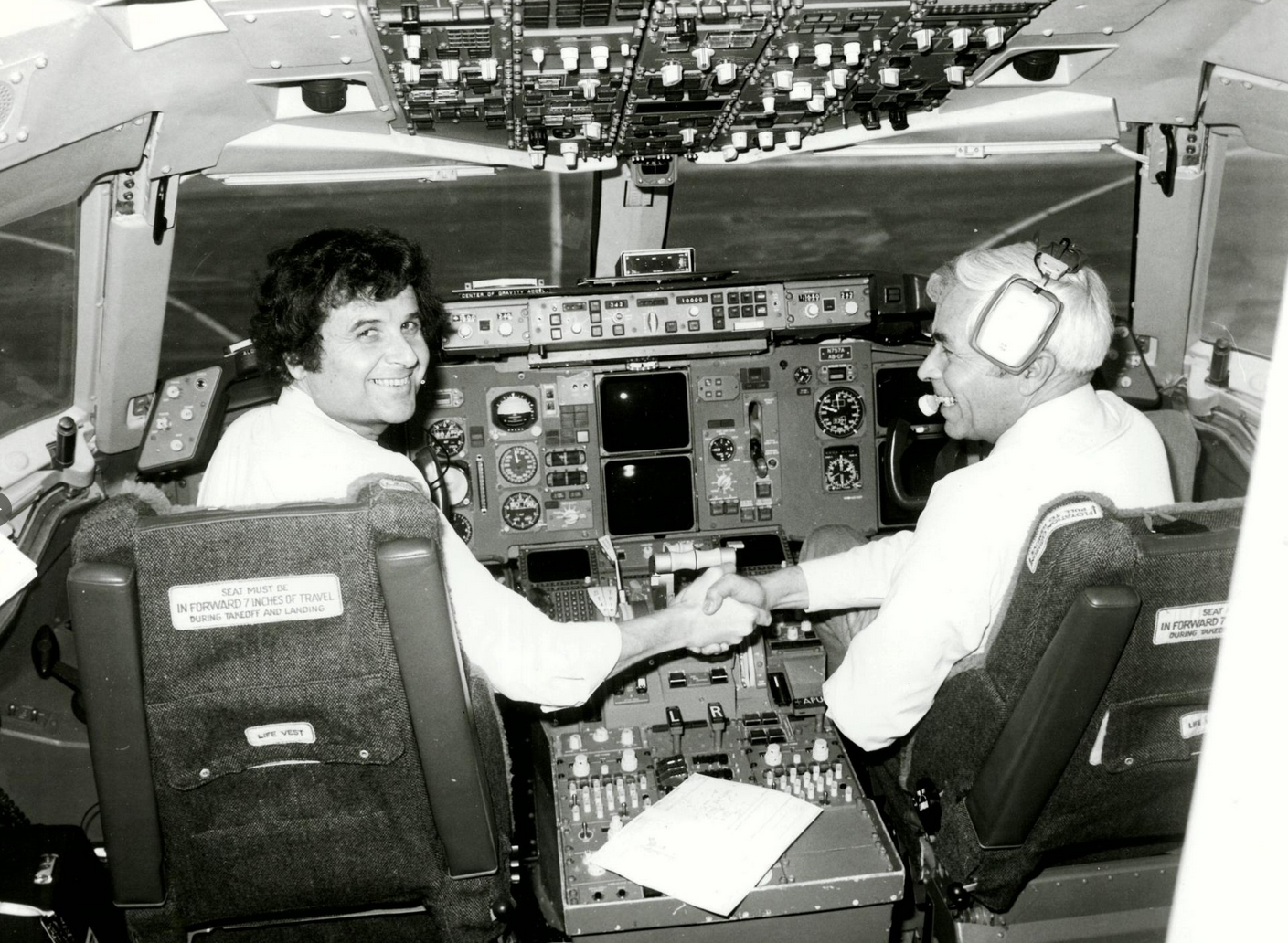 Initially considered as an improved Boeing 727, the company determined that it was more economical to design an entirely new airplane. Along with the Model 767, which was developed concurrently, it was the first airliner produced with a "glass cockpit," in which data is displayed on electronic screens rather than mechanical instruments.
The Boeing 757-200 is a twin-engine, medium-sized airliner intended for short or medium length routes. It is operated by two pilots and can carry up to 239 passengers.
The 757-200 is 155 feet, 3 inches (47.320 meters) long, with a wingspan of 124 feet, 10 inches (38.049 meters) and overall height of 44 feet, 6 inches (13.564 meters). The airliner has an empty weight of 127,520 pounds (57,842 kilograms) and a maximum takeoff weight of 255,000 pounds (115,666 kilograms).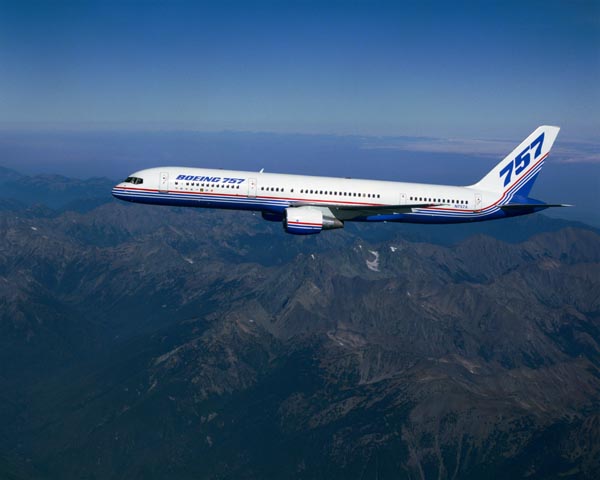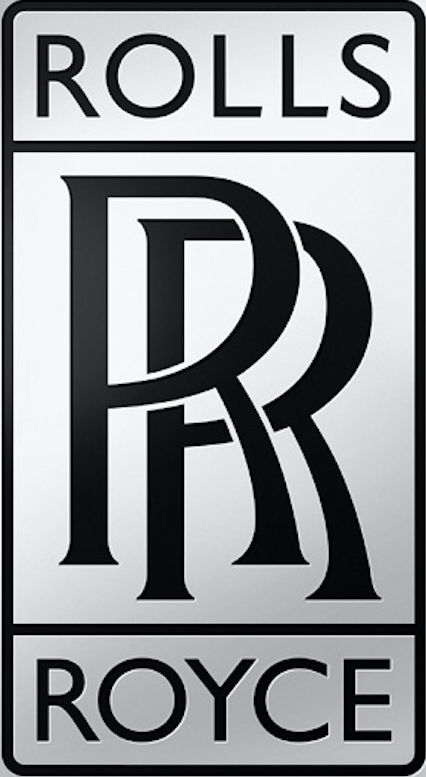 The prototype was powered by two Rolls-Royce RB.211-535C turbofan engines. This is a three-spool engine using a single-stage fan, 12-stage compressor (6 intermediate- and 6 high-pressure stages), an annular combustor section, and a 5-stage turbine (1 high-, 1 intermediate- and 3 low-pressure stages). The RB.211-535C is rated at 37,400 pounds of thrust (166.36 kilonewtons). It is 9 feet, 10.5 inches (3.010 meters) long with a maximum diameter of 6 feet, 1.2 inches (1.859 meters) and weighs 7,294 pounds (3,594 kilograms).
Production aircraft were available with either Rolls-Royce RB.211-535E or Pratt & Whitney PW2037 engines, with thrust as high as 43,734 pounds (194.54 kilonewtons) per engine.
The Boeing 757 has a cruise speed of 0.8 Mach (530 miles per hour, or 853 kilometers per hour) at 35,000 feet (10,668 meters). The service ceiling is 42,000 feet (12,802 meters). Its maximum range is 4,718 nautical miles (7,593 kilometers).
The Model 757 was produced from 1981 to 2004 in both passenger and freighter variants, or a combination. 1,050 Boeing 757s were built.
The first 757, N757A, remains in service with Boeing. The airplane has been radically modified as an electronics test bed.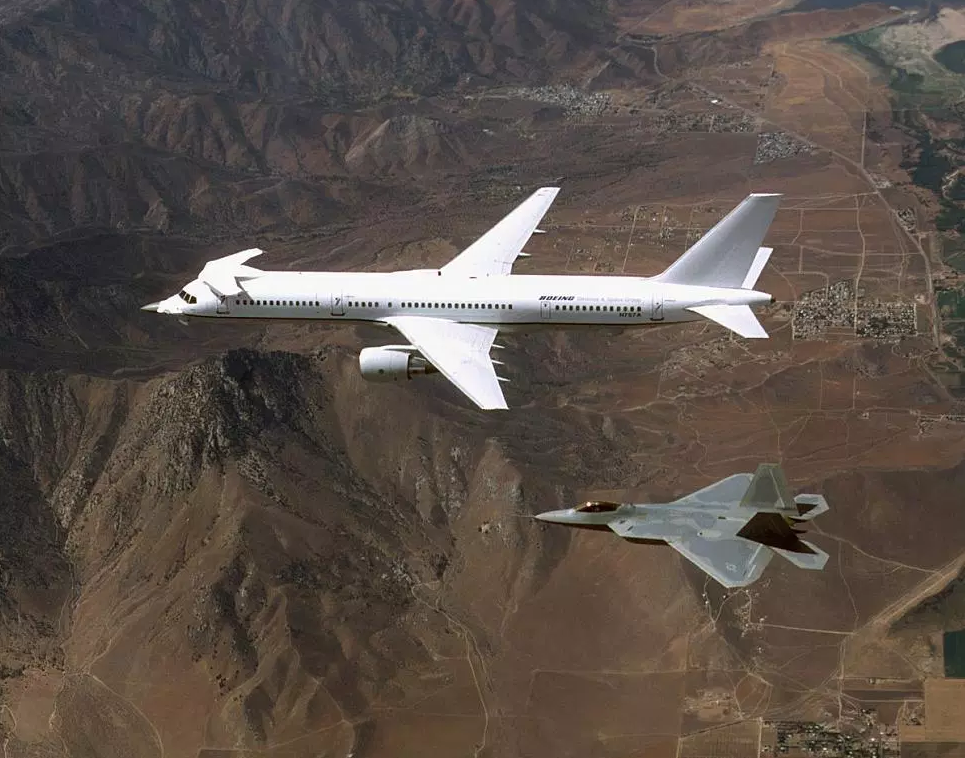 © 2021, Bryan R. Swopes