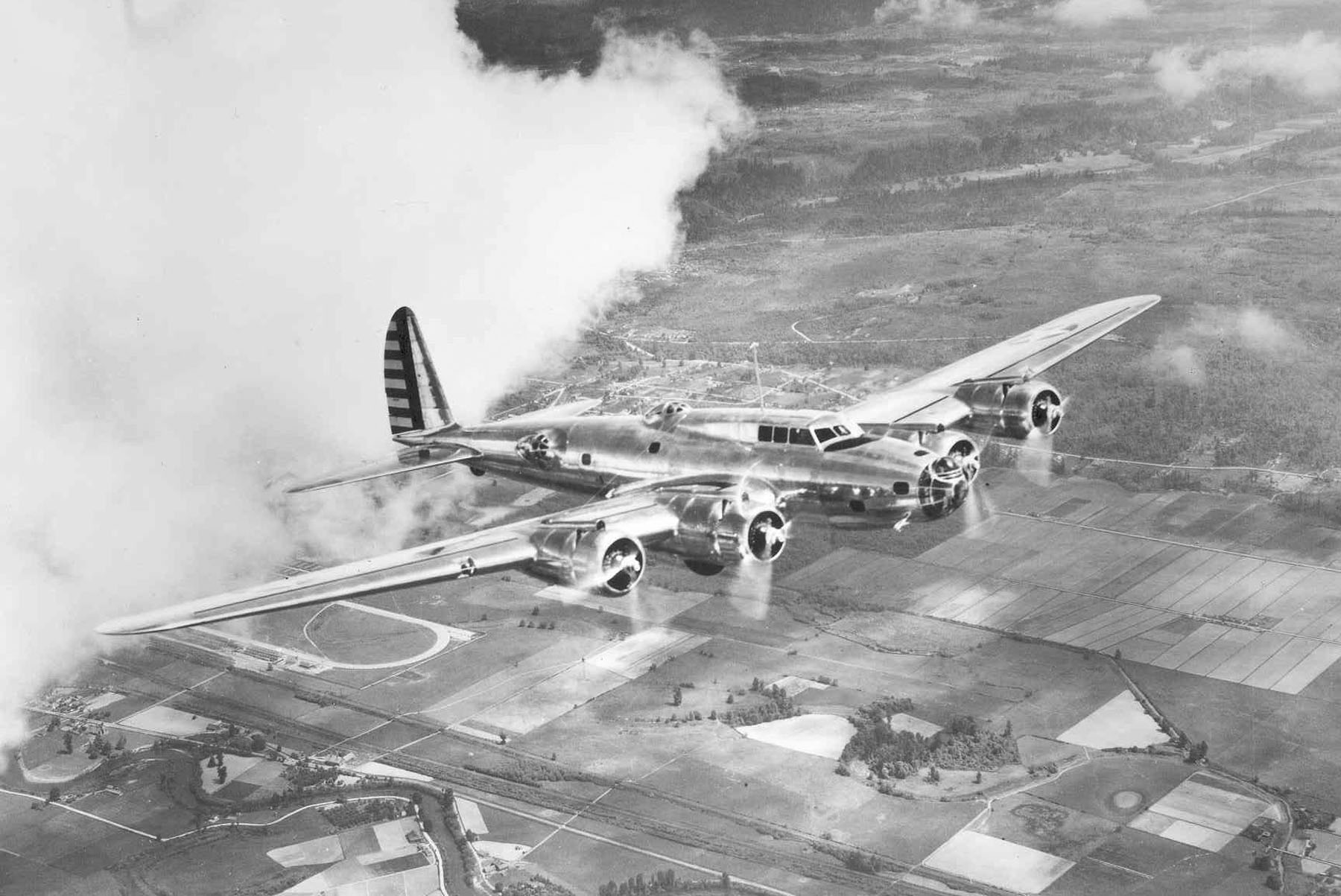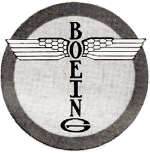 2 December 1936: The first Boeing YB-17, U.S. Army Air Corps serial number 36-149, made its first flight.
Although the prototype Boeing Model 299, X13372, had crashed at Wright Field, Ohio, 30 October 1935, the Army had ordered thirteen Y1B-17 service test aircraft, serials 36-149–36-161. Prior to the model's first flight, this designation was changed to YB-17. (The "-1-" in the original Y1B-17 designation indicated that the service test bombers were ordered using funding other than the normal appropriations for new aircraft.)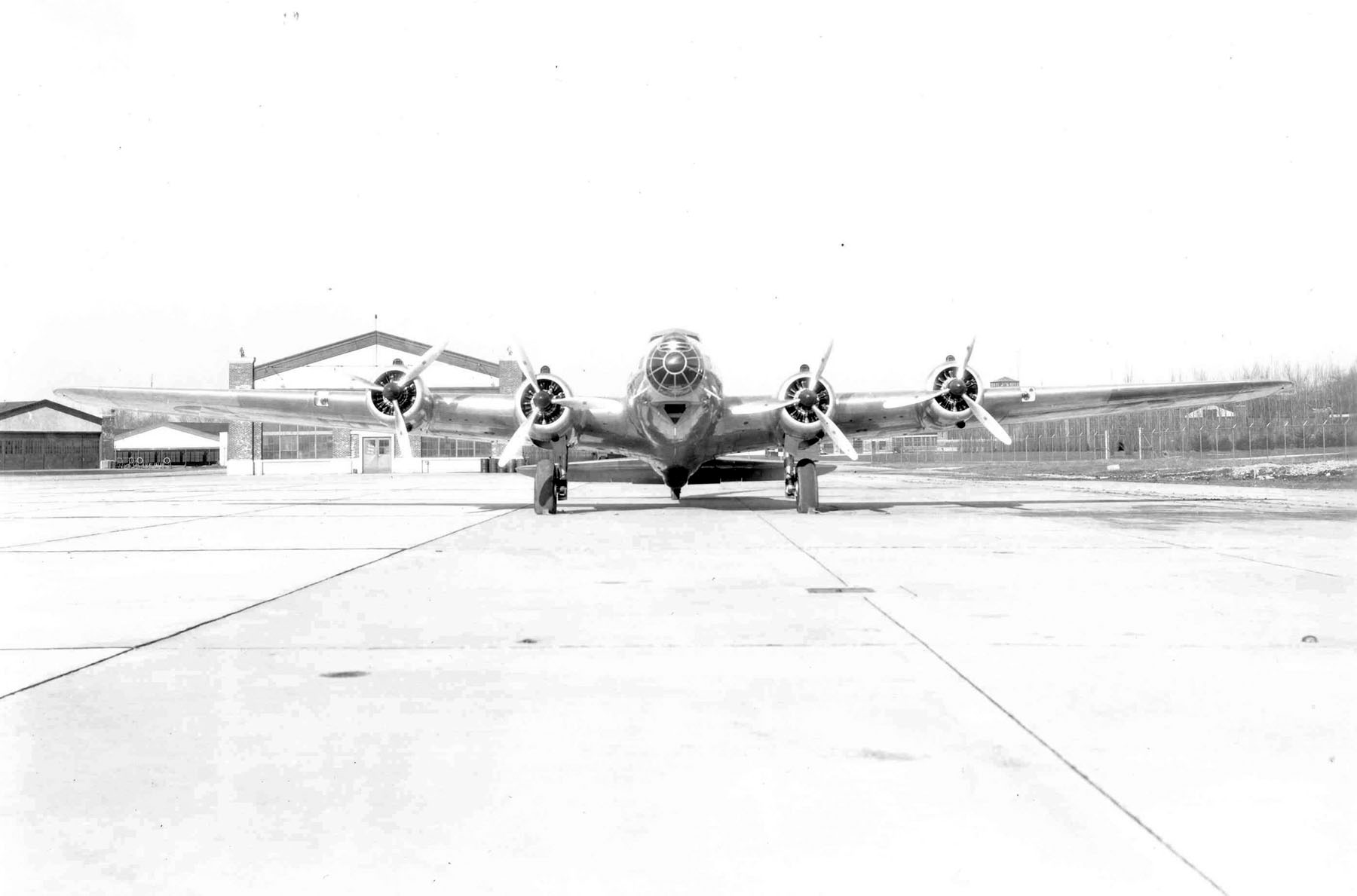 The YB-17 had several improvements over the Model 299, which was retroactively designated XB-17. There was a long carburetor intake on top of the engine nacelles which visually distinguishes the YB-17 from the follow-on YB-17A. The main landing gear has one strut rather than the two of the Model 299. A vertical radio mast is just behind the cockpit.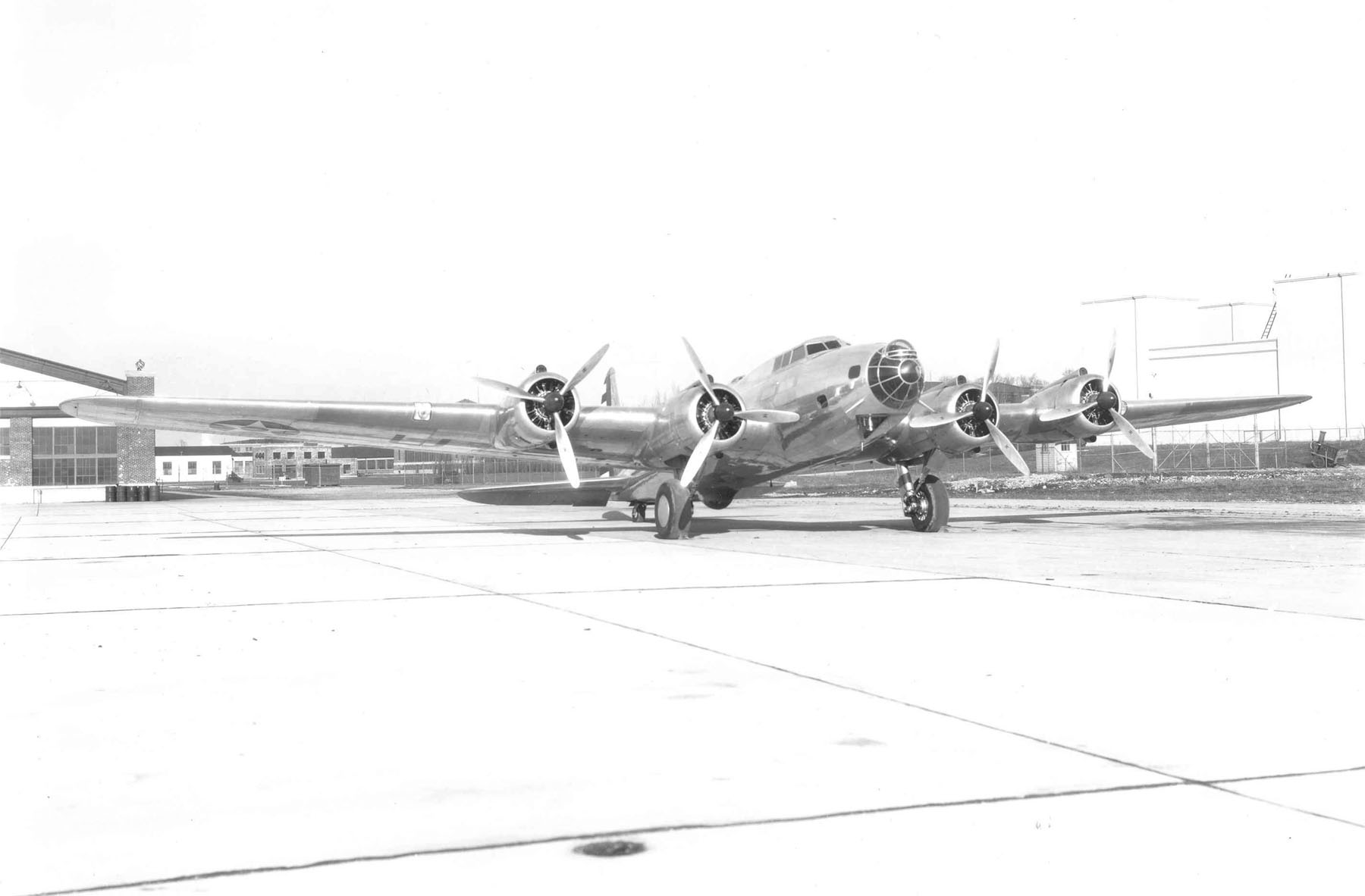 The Boeing Model 299B, designated YB-17 by the Army Air Corps, was 68 feet, 4 inches (20.828 meters) long with a wingspan of 103 feet, 9⅜ inches (31.633 meters) and the overall height was 18 feet, 4 inches (5.588 meters). It had an empty weight of 24,465 pounds (11,097 kilograms), gross weight of 34,880 pounds (15,821 kilograms) and maximum takeoff weight of 42,600 pounds (19,323 kilograms).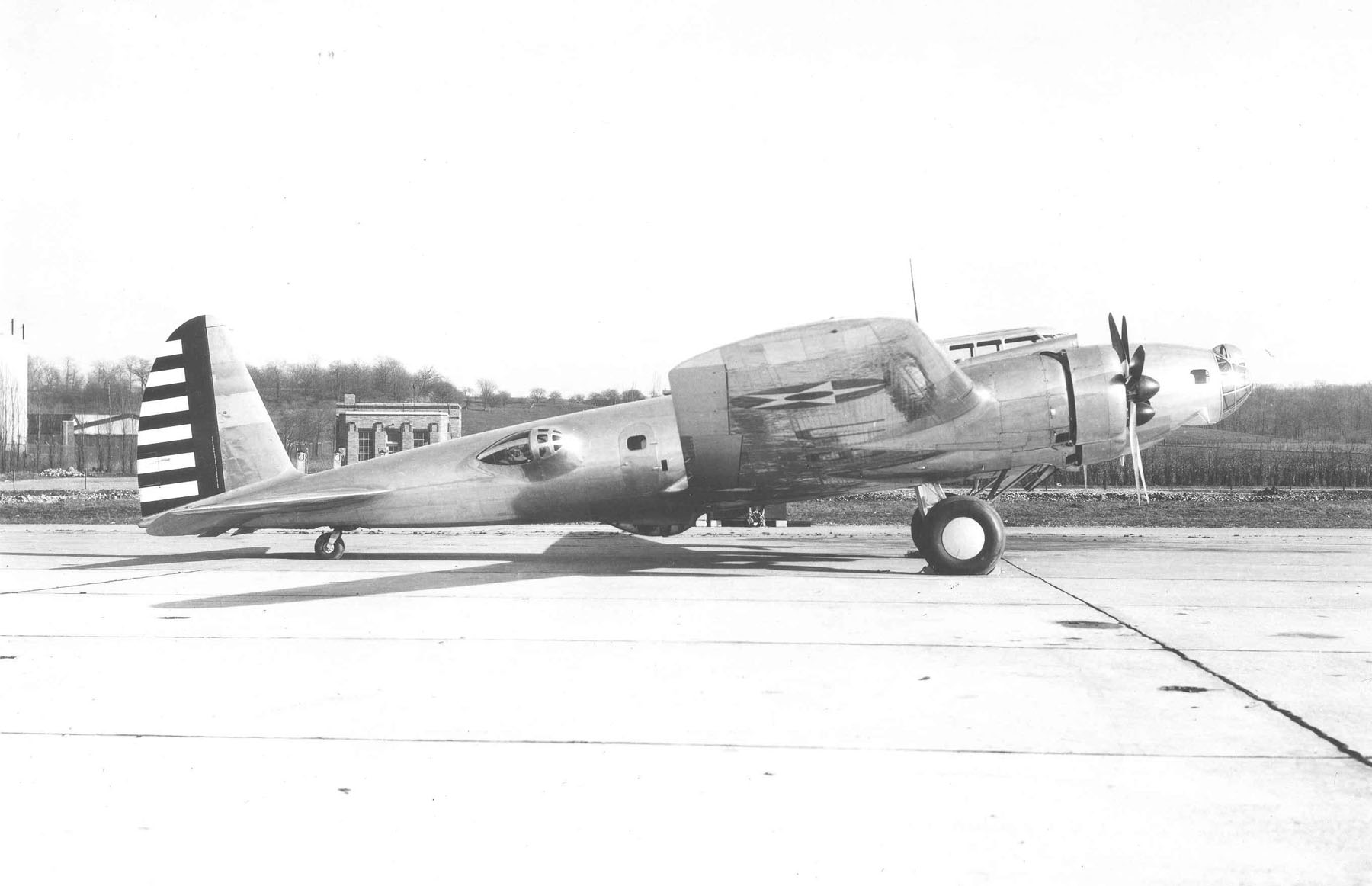 Instead of the Pratt & Whitney engines installed on the 299, the YB-17 had four air-cooled, supercharged 1,823.129-cubic-inch-displacement (29.876 liter) Wright Aeronautical Division Cyclone 9 R-1820G5 (R-1820-39) nine-cylinder radial engines with a compression ratio of 6.45:1. They turned three-bladed Hamilton Standard constant-speed propellers through a 16:11 gear reduction drive, in order to match the engines' effective power range with the propellers. The R-1820-39 was rated at 805 horsepower at 2,100 r.p.m., at Sea Level, and 930 horsepower at 2,200 r.p.m. for takeoff. The R-1820-39 was 45-7/16 inches (1.154 meters) long and 54¼ inches (1.378 meters) in diameter, and weighed 1,198 pounds (543.4 kilograms).
The cruise speed of the YB-17 was 217 miles per hour (349 kilometers per hour) and the maximum speed was 256 miles per hour (412 kilometers per hour) at 14,000 feet (4,267 meters). Its service ceiling was 30,600 feet (9,327 meters). The bomber's maximum range was 3,320 miles (5,343 kilometers).
The YB-17 could carry 8,000 pounds (3,629 kilograms) of bombs. Defensive armament consisted of five .30-caliber air-cooled Browning machine guns.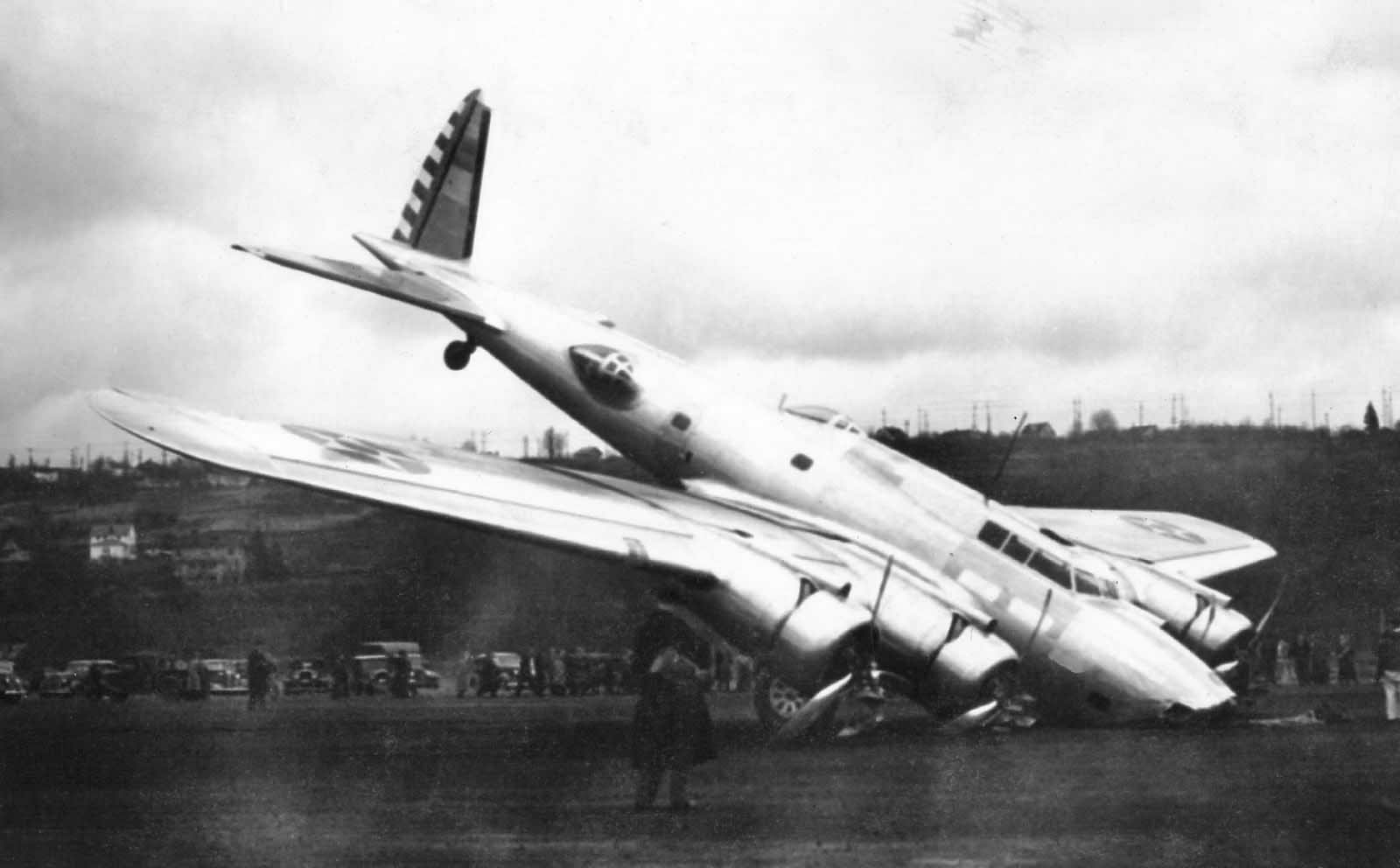 36-149 was damaged in a landing accident 7 December 1936. It was repaired and then flown to Wright Field, Dayton, Ohio, 11 January 1937. After testing at Wright Field, 36-149 was delivered to the 2nd Bombardment Group, Langley Field, Virginia. By 1938 the bomber was back at Wright Field for additional tests.
"In the summer of 1938, Bill [Captain William C. Bentley, Jr., U.S. Army Air Corps, a B-17 test pilot at Langley Field] and his aircrew flew back to Seattle to pick up an additional aircraft, YB-17 tail number 36-149 from Boeing. This aircraft was different from the original thirteen. During its assembly phase at Boeing, it was packed with additional instruments for recording purposes. Once delivered to Langley, the plane was going to be subjected to a variety of stress tests in order to determine how much damage the plane could take and still operate. During its flight to Langley, Bill arrived over the field in a thunderstorm. The strength of the storm flipped the plane upside down, a stress never envisioned by the designers for such a large aircraft, much less one loaded to capacity with measuring instrumentation and a full crew. Using his fighter pilot training, Bill flew the aircraft at its maximum altitude then performed a slow roll to bring the airplane into its proper attitude. After recovering from a harrowing spin, Bill got control of the plane and landed successfully.
"Much to the crew's amazement, the wings were slightly bent and some rivets were missing. But the measuring instrumentation had recorded all of the stress placed on the plane. . . ."
—The Touch of Greatness: Colonel William C. Bentley, Jr., USAAC/USAF, by Stewart W. Bentley, Jr., Ph.D., AuthorHouse, Bloomington, Indiana, 2010, Chapter 2 at Page 45.
(This meant that a fourteenth YB-17, which had been built specifically as a static test article, could be completed as a Y1B-17A, 37-369.)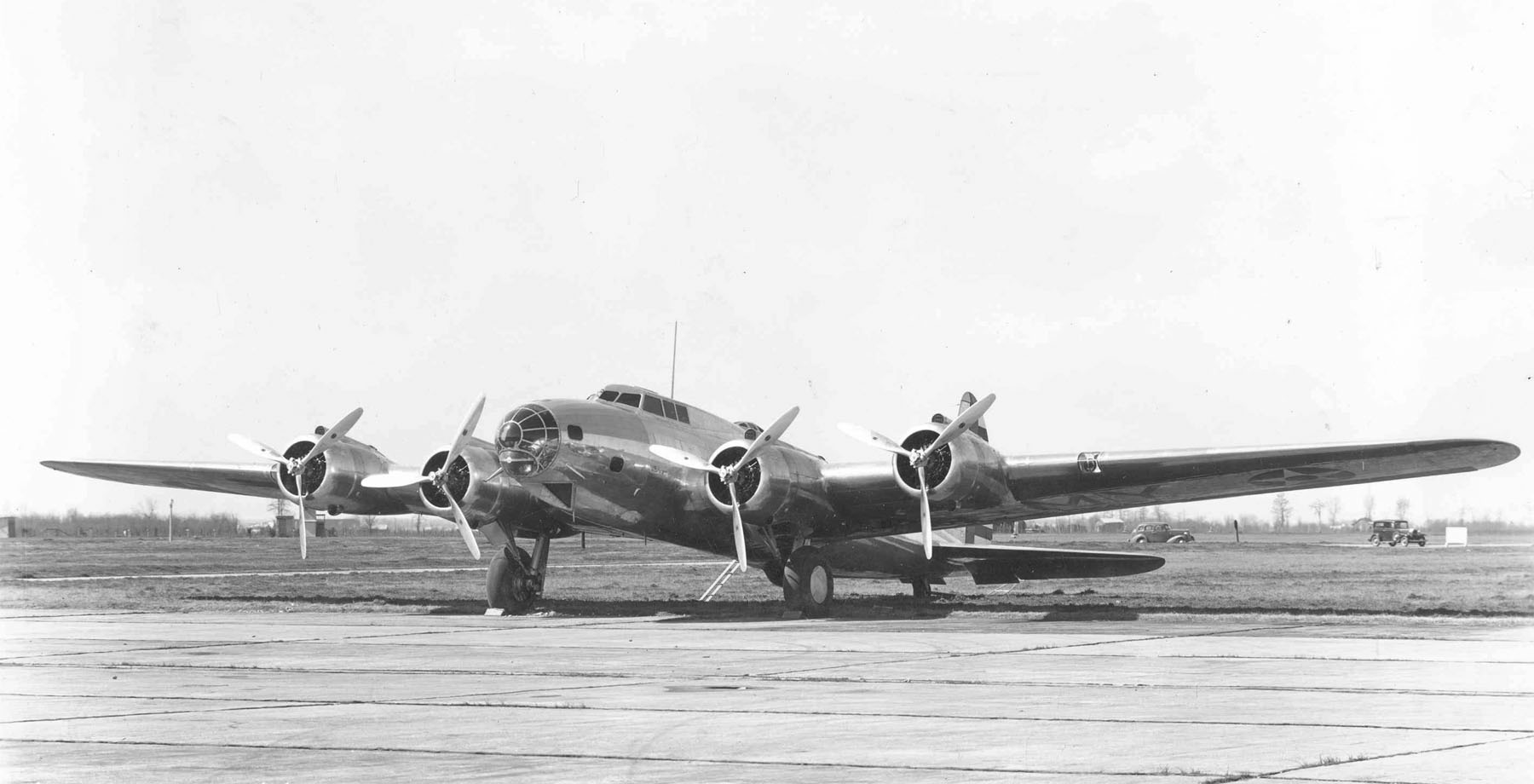 In October 1940 36-149 was transferred to the 19th Bombardment Group at March Field, California. Finally, on 11 February 1942, it was transferred to the Air Park at Amarillo Army Air Field, a B-17 training base in Texas. It was written off 11 December 1942.
After several years of testing, the YB-17 went into production as the B-17 Flying Fortress. By the end of World War II, 12,731 B-17s had been built by Boeing, Douglas and Lockheed Vega.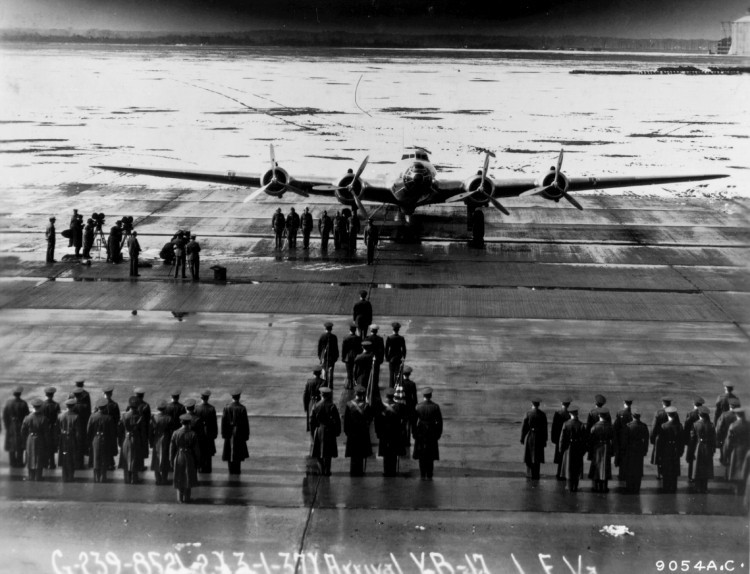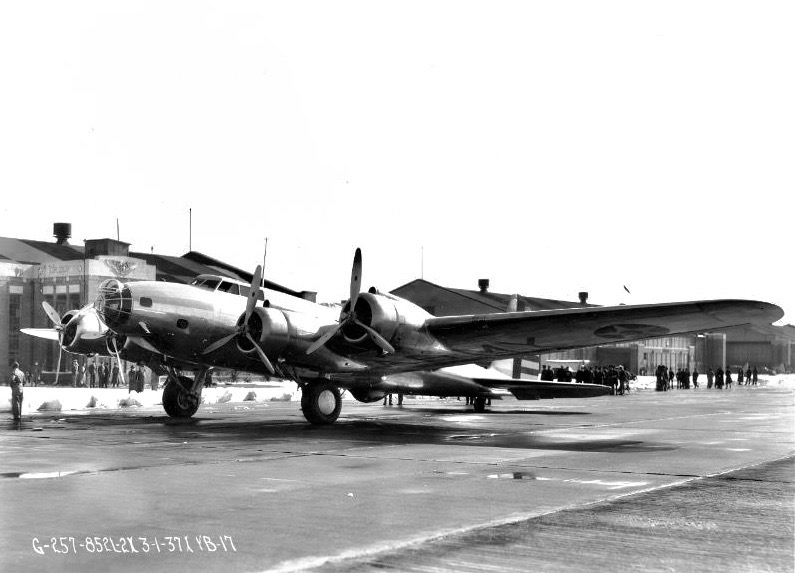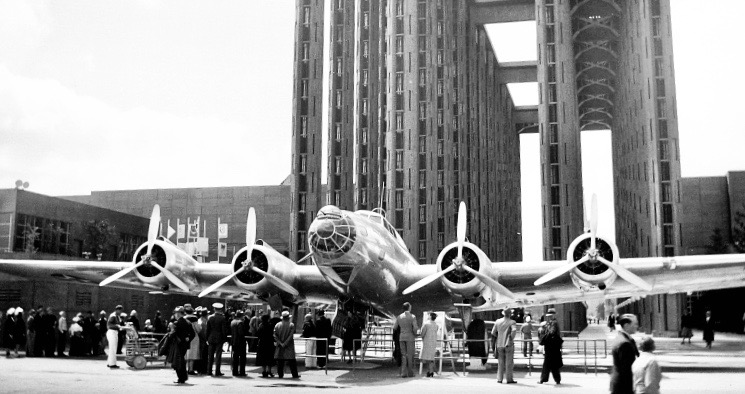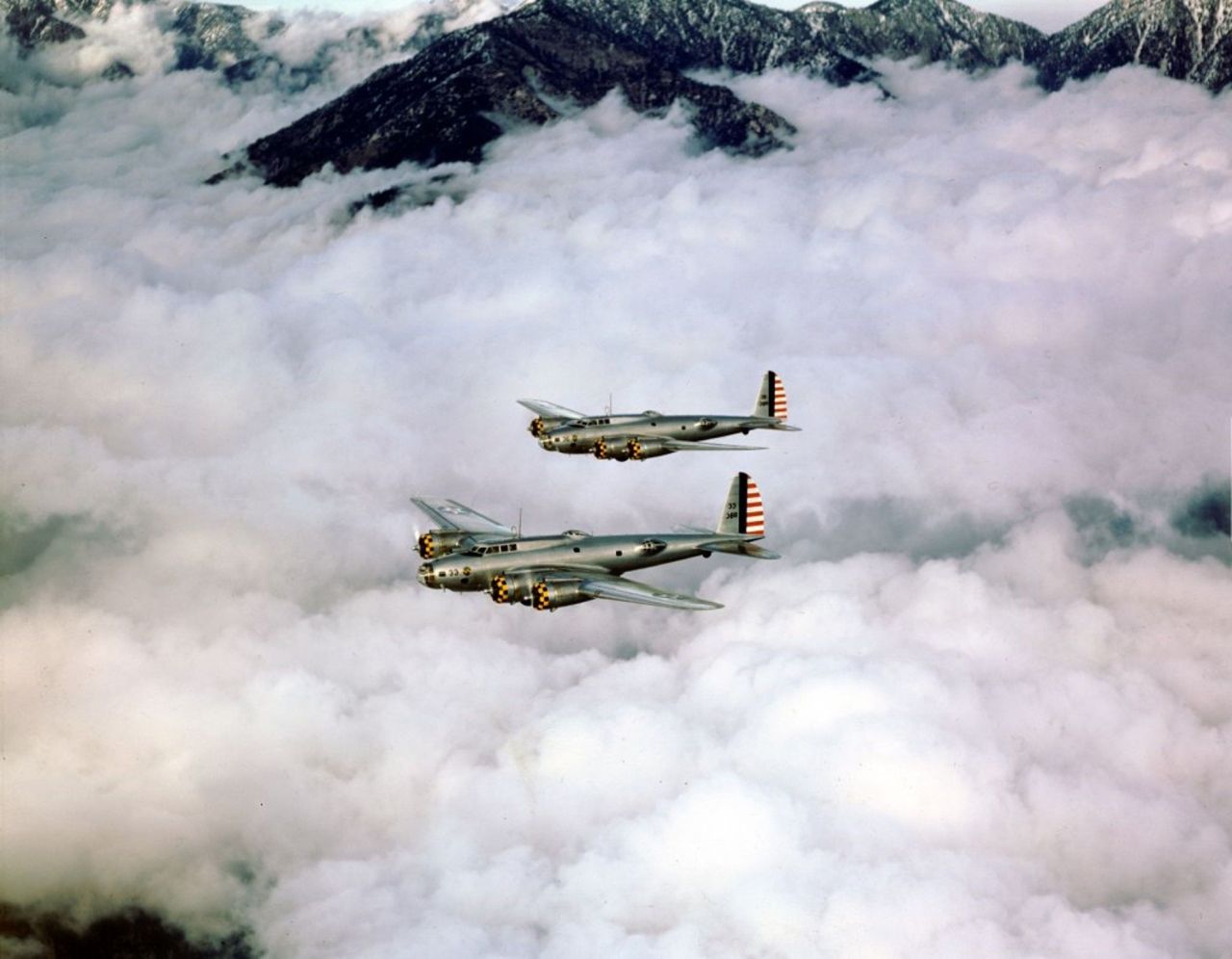 © 2023, Bryan R. Swopes