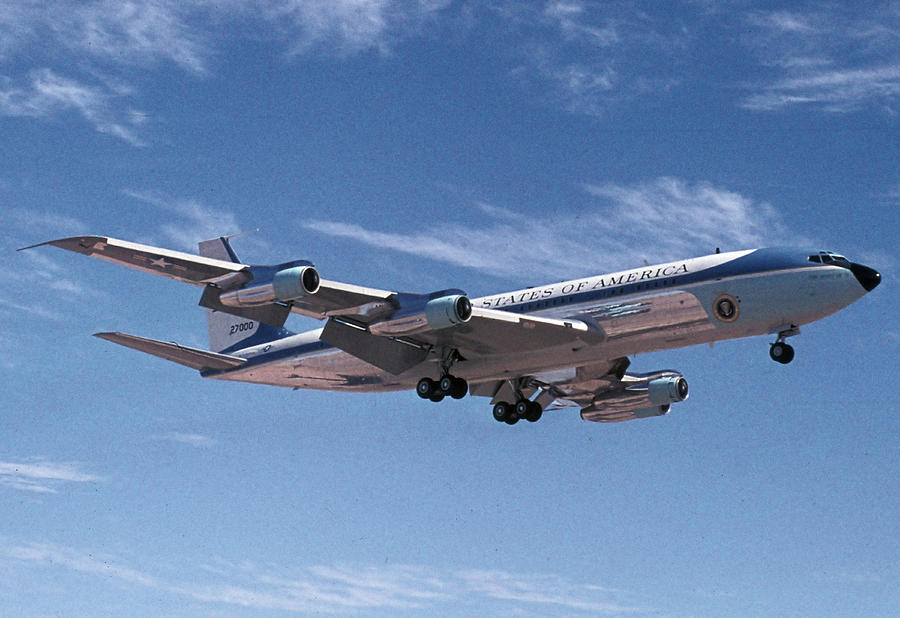 8 September 2001: Special Air Mission 27000, a Boeing VC-137C, serial number 72-7000, served as an airborne office and transport for seven United States presidents over 29 years. It made its last flight from Andrews Air Force Base, Maryland to San Bernardino International Airport, California, where technicians from Boeing disassembled the aircraft and transported it in sections to the Ronald Reagan Presidential Library and Museum at Simi Valley, California. It was reassembled and is on display inside the Air Force One Pavilion.
Aboard for its final flight were Secretary of the Air Force James G. Roche, Vice Chief of Staff Lieutenant General Lance W. Lord, U.S. Air Force, and former First Lady of the United States, Nancy Reagan.
The VC-137C was a specially-built Model 707-353B four-engine jet airliner. Known by the call sign Air Force One when the President is aboard, it otherwise is referred to as Special Air Mission 27000. Its sister ship, 72-6000, is at the National Museum of the United States Air Force, where it recently was returned to display after renovation.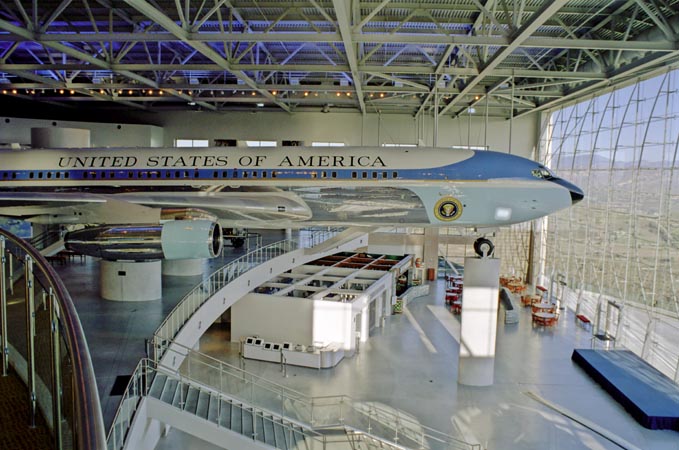 © 2015, Bryan R. Swopes