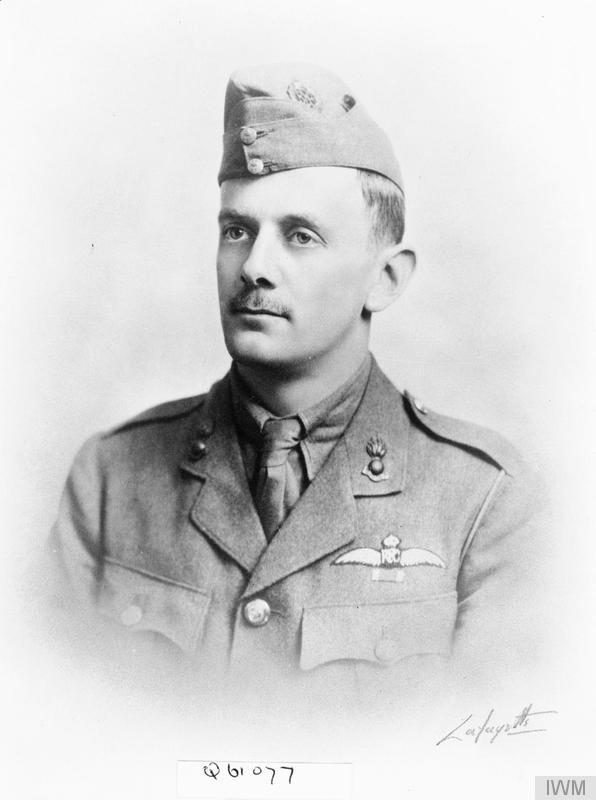 25 July 1915: Near Passchendaele, Belgium, Captain Lanoe George Hawker, DSO, No. 6 Squadron, Royal Flying Corps, was flying a single-engine Bristol Scout C, which he had had his mechanic equip with a single Lewis machine gun, fixed and firing 45° to the left to avoid the propeller arc.
Captain Hawker saw three enemy aircraft and attacked, shooting down all three. For this action, Captain Hawker was awarded the Victoria Cross. He was the third pilot, and the first ace, to receive Britain's highest award for gallantry in combat.
     His Majesty the KING has been graciously pleased to award the Victoria Cross to the undermentioned Officers, Non-commissioned Officer and man, in recognition of their most conspicuous bravery and devotion to duty in the field:—
Captain Lanoe George Hawker, D.S.O., Royal Engineers and Royal Flying Corps.
     For most conspicuoius bravery and very great ability on 25th July, 1915.
     When flying alone he attacked three German aeroplanes in succession. The first managed to eventually escape, the second was driven to the ground damaged, and the third, which he attacked at a height of about 10,000 feet, was driven to the earth in our lines, the pilot and observer being killed.
     The personal bravery shown by this Officer was of the very highest order, as the enemy's aircraft were armed with machine guns, and all carried a passenger as well as the pilot.
—The London Gazette, Number 29273, 24 August 1915, at Page 8395, Column 1.
Hawker was credited with destroying 7 enemy aircraft in combat. His luck came to an end, however, on 23 November 1916, when he encountered Leutnant Manfred Albrecht Freiher von Richthofen of Jagdstaffel 2 near Begaume, France, while flying an Airco DH.2.
A lengthy battle ensued with neither fighter ace gaining advantage. Richthofen, "The Red  Baron," fired over 900 rounds during the fight. Running low on fuel, Hawker tried to break off and head for friendly lines. Almost there, he was struck in the head by a single machine gun bullet from Richthofen's Albatros D.II. Major Hawker was killed and his airplane spun to the ground. He was the eleventh of Baron Richthofen's eighty aerial victories.
The Baron took one of Hawker's machine guns as a trophy.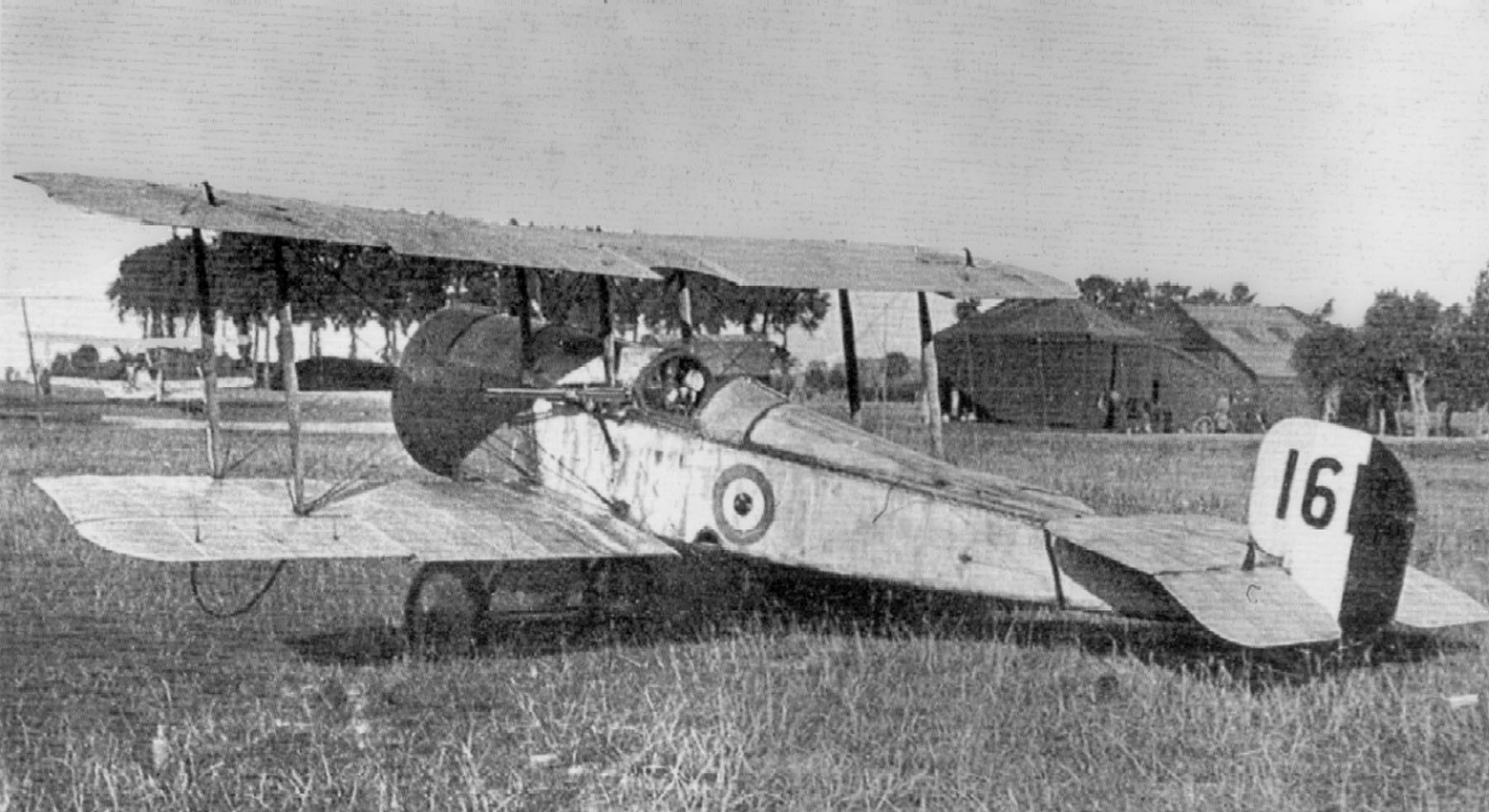 The Bristol Scout C was a single-place, single-engine tractor-type biplane reconnaissance aircraft. It was manufactured by the British and Colonial Aeroplane Co., Ltd., at Brislington, south east of Bristol, England. The Scout C was 20 feet, 8 inches (6.299 meters) long with a wingspan of 24 feet, 7 inches (7.493 meters) and height of 8 feet, 6 inches (2.591 meters). The wings had a chord of 4 feet, 6 inches (1.372 meters) and vertical separation of 4 feet, 3 inches (1.295 meters). They were staggered 1 foot, 4½ inches (0.419 meters). The Scout C had an empty weight of 757 pounds (343 kilograms) and maximum gross weight of 1,195 pounds (542 kilograms).
The Scout C was powered by an air-cooled, normally-aspirated, 10.91 liter (665.79 cubic inch) Société des Moteurs Le Rhône 9C nine-cylinder rotary engine which produced 83 horsepower at 1,285 r.p.m. The engine turned a two-bladed, fixed-pitch wooden propeller through direct drive.
The Scout C had a maximum speed of 92.7 miles per hour (149.2 kilometers per hour) at ground level, and 86.5 miles per hour (139.2 kilometers per hour) at 10,000 feet (3,048 meters). It could climb to 10,000 feet in 21 minutes, 20 seconds. Its service ceiling was 15,500 feet (4,724 meters). It carried sufficient fuel to remain airborne for 2½ hours.
A total of 374 Bristol Scouts were built. 211 of these were of the Scout C variant.
© 2016, Bryan R. Swopes