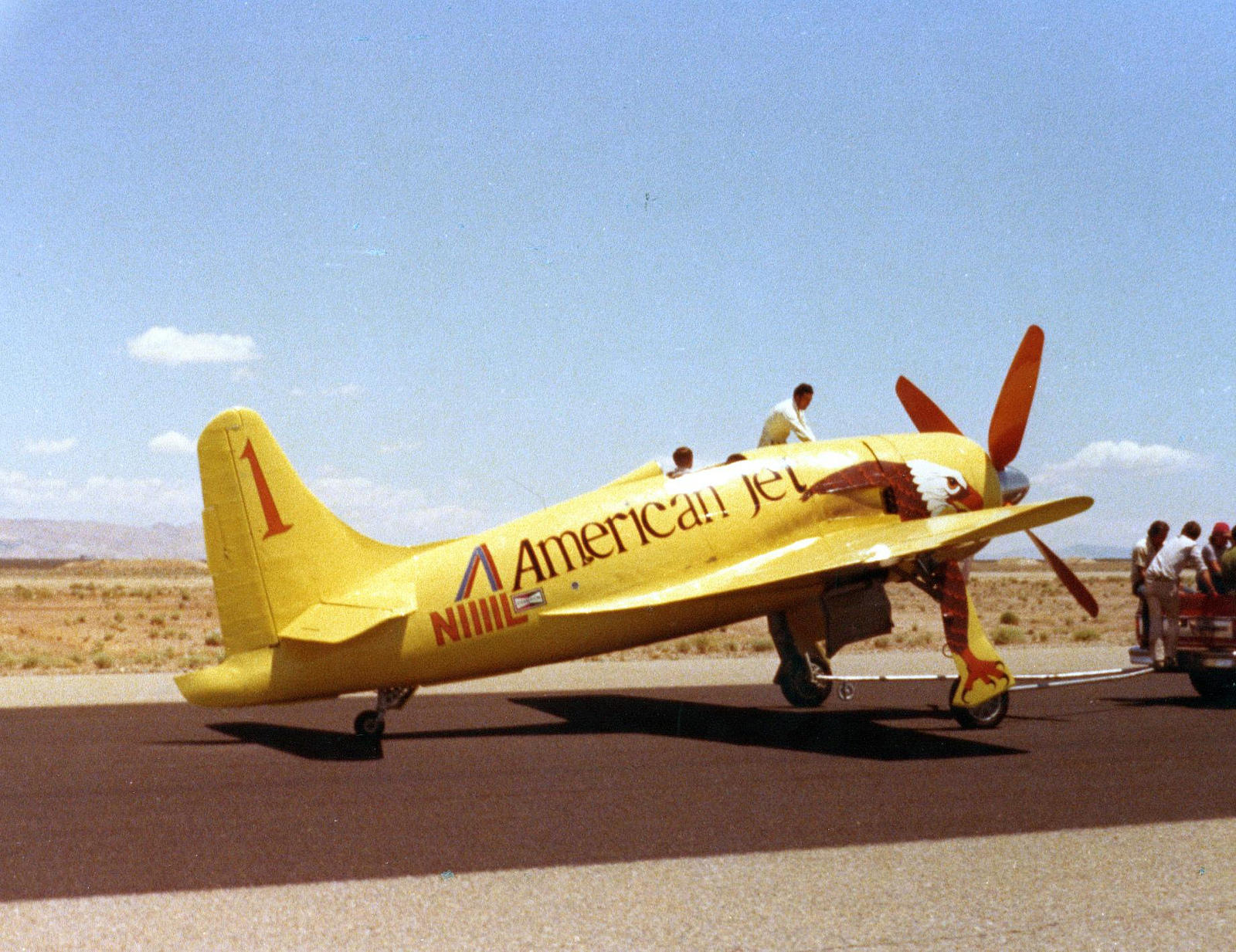 16 August 1969: Former Lockheed SR-71 test pilot Darryl Greenamyer flew his modified Grumman F8F-2 Bearcat, Conquest I (Bu. No. 121646, FAA registration N1111L) to 776.45 kilometers per hour (482.46 miles per hour) over a 3 kilometer course at Edwards Air Force Base, California.¹ In setting a new Fédération Aéronautique Internationale (FAI) world record speed for piston engine airplanes (Class C-1, Group I), he broke the record that had stood since 1936, set by Fritz Wendel in a prototype Messerschmitt Me 209.² The Bearcat won the National Air Races six times.
Darryl George Greenamyer was born 13 August 1936 at Southgate, California. He is the second son of George Petit Greenamyer, a gold miner, and Bette Bessent Greenamyer, a waitress.
Greenamyer served as a pilot in the United States Air Force, and as a civilian test pilot for Lockheed, flying the Lockheed SR-71A Blackbird. In 1970, he was honored with the Iven C. Kincheloe Award by the Society of Experimental Test Pilots for outstanding professional accomplishment in the conduct of flight testing.
On 21 January 1977, Greenamyer married Miss Mary Terese Croft in a civil ceremony in Arlington, Virginia.
Conquest I was built by the Grumman Aircraft Engineering Corporation in 1948 as an F8F-2 Bearcat, a carrier-based light weight fighter. The production F8F-2 Bearcat was 27 feet, 8 inches (8.432 meters) long with a wingspan of 35 feet, 6 inches (10.820 meters) and overall height of 13 feet, 5 inches (4.089 meters). Its empty weight was 7,070 pounds (3,206.9 kilograms) and maximum takeoff weight was 12,947 pounds (5,872.7 kilograms).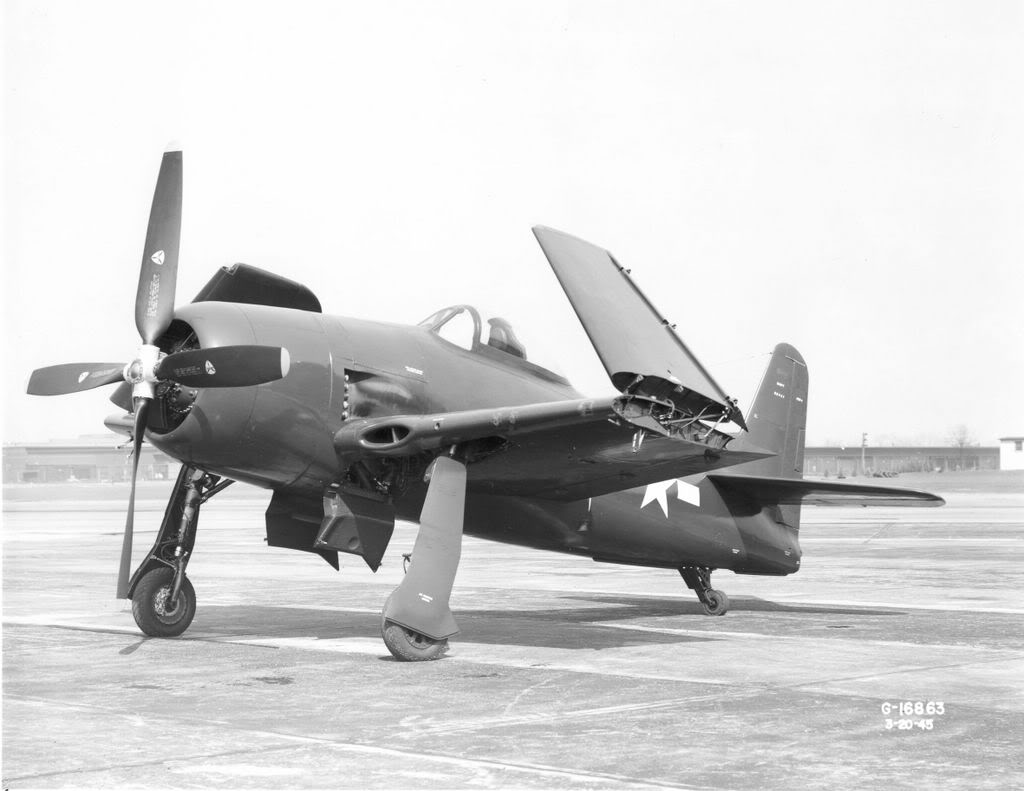 The production F8F-2 used an air-cooled, supercharged, 2,804.4-cubic-inch-displacement (45.956 liter) Pratt & Whitney Double Wasp E12 (R-2800-30W) twin-row 18-cylinder radial engine with a compression ration of 6.75:1. The R-2800-30W was rated at 1,720 horsepower at 2,600 r.p.m. at Sea Level, and 1,450 horsepower at 2,600 r.p.m. at 22,000 feet (6,706 meters). The Takeoff and Military Power ratings were 2,250 horsepower at 2,800 r.p.m. at Sea Level, and 1,600 horsepower at 2,800 r.p.m. at 22,000 feet (6,706 meters). These power ratings required 115/145 aviation gasoline and water/alcohol injection and 115/145 aviation gasoline. The engine drove an Aeroproducts Inc. four-bladed propeller with a diameter of 12 feet, 7 inches (3.835 meters) through a 0.450:1 gear reduction. The R-2800-30W was 8 feet, 2.75 inches (2.508 meters) long, 4 feet, 5.00 inches (1.346 meters) in diameter and weighed 2,560 pounds (1,161.2 kilograms).
The Bearcat had a top speed of 421 miles per hour (677.5 kilometers per hour). It could climb at 4,570 feet per minute (23.2 meters per second) and had a service ceiling of 38,700 feet (11,796 meters). Its range was 1,105 miles (1,778 kilometers).
Conquest I's wings were shortened by 7 feet (2.134 meters). The new wingspan is 28 feet, 6 inches (8.687 meters). The R-2800 engine of Greenamyer's racer was modified to produce 3,100 horsepower. It drove an Aeroproducts propeller from a Douglas AD-6 Skyraider, which had a diameter of 13 feet, 6 inches (4.115 meters). The spinner from a North American Aviation P-51H Mustang was used.
Conquest I is in the collection of the Smithsonian Institution National Air and Space Museum. It was given to the museum by Greenamyer in exchange for an F8F-1 Bearcat, Bu. No. 90446. It is on display at the Steven F. Udvar-Hazy Center, Chantilly, Virginia.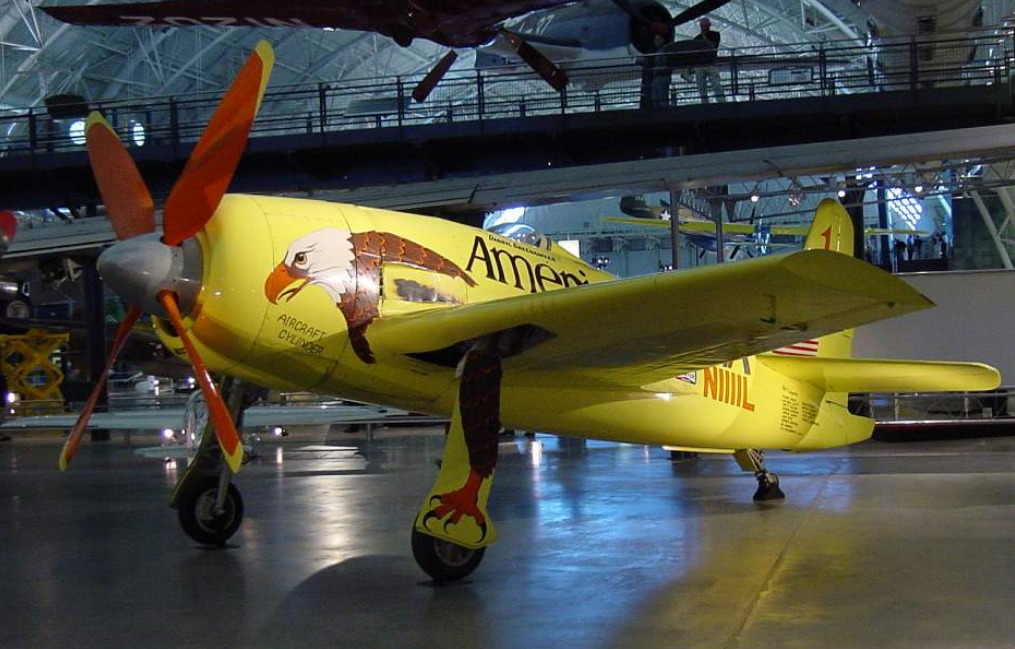 ¹ FAI Record File Number 10366
² FAI Record File Number 8743
© 2019, Bryan R. Swopes